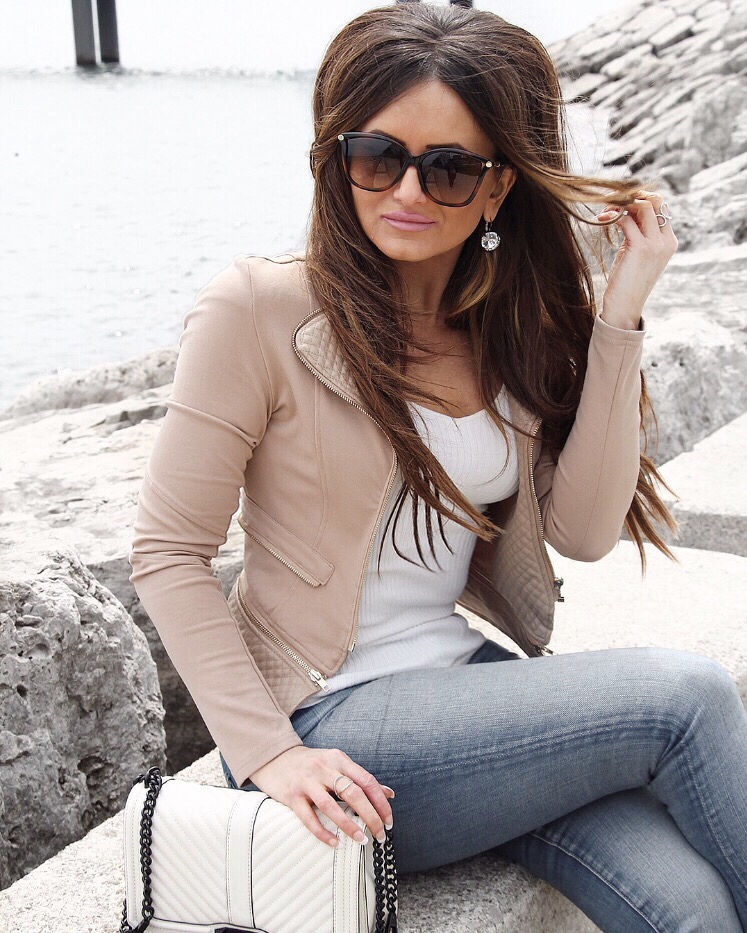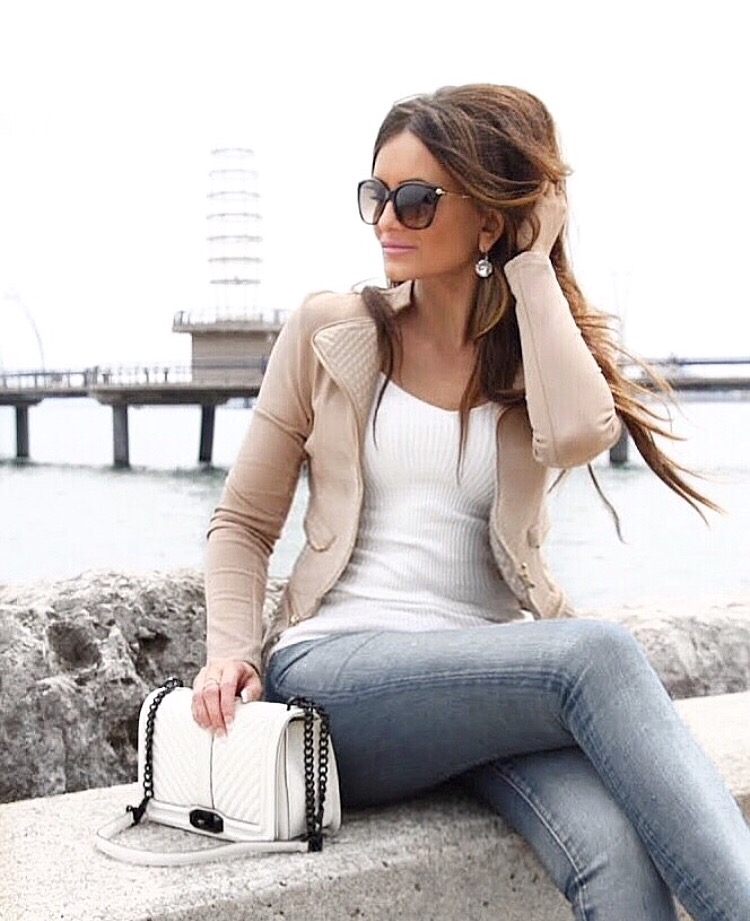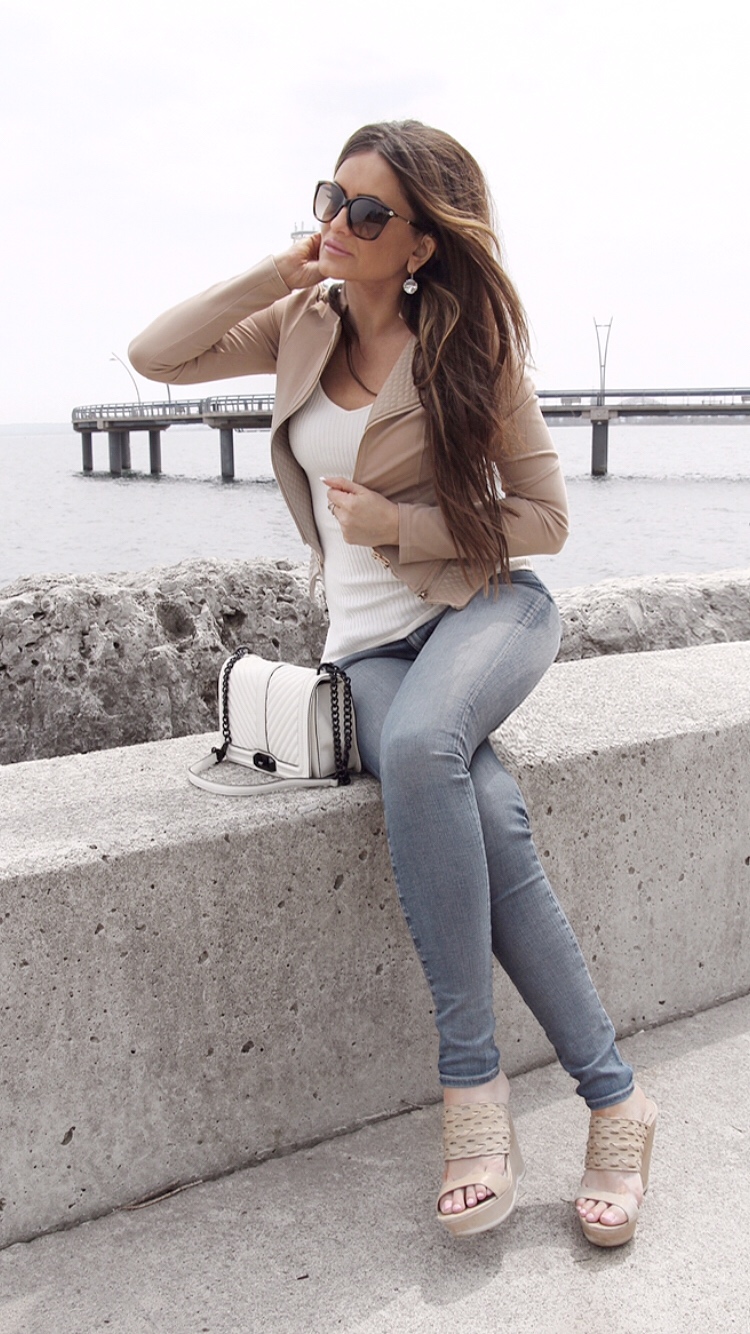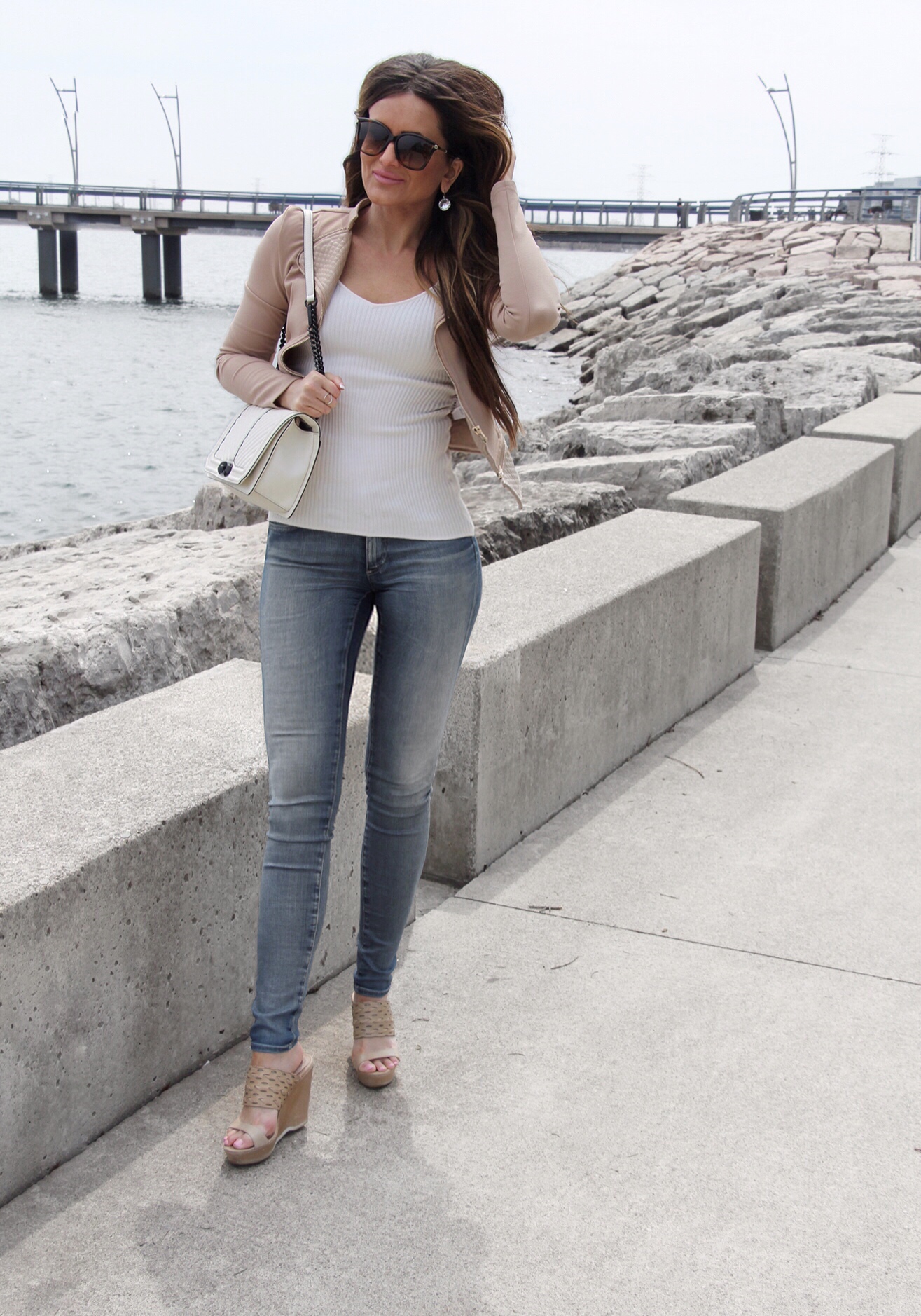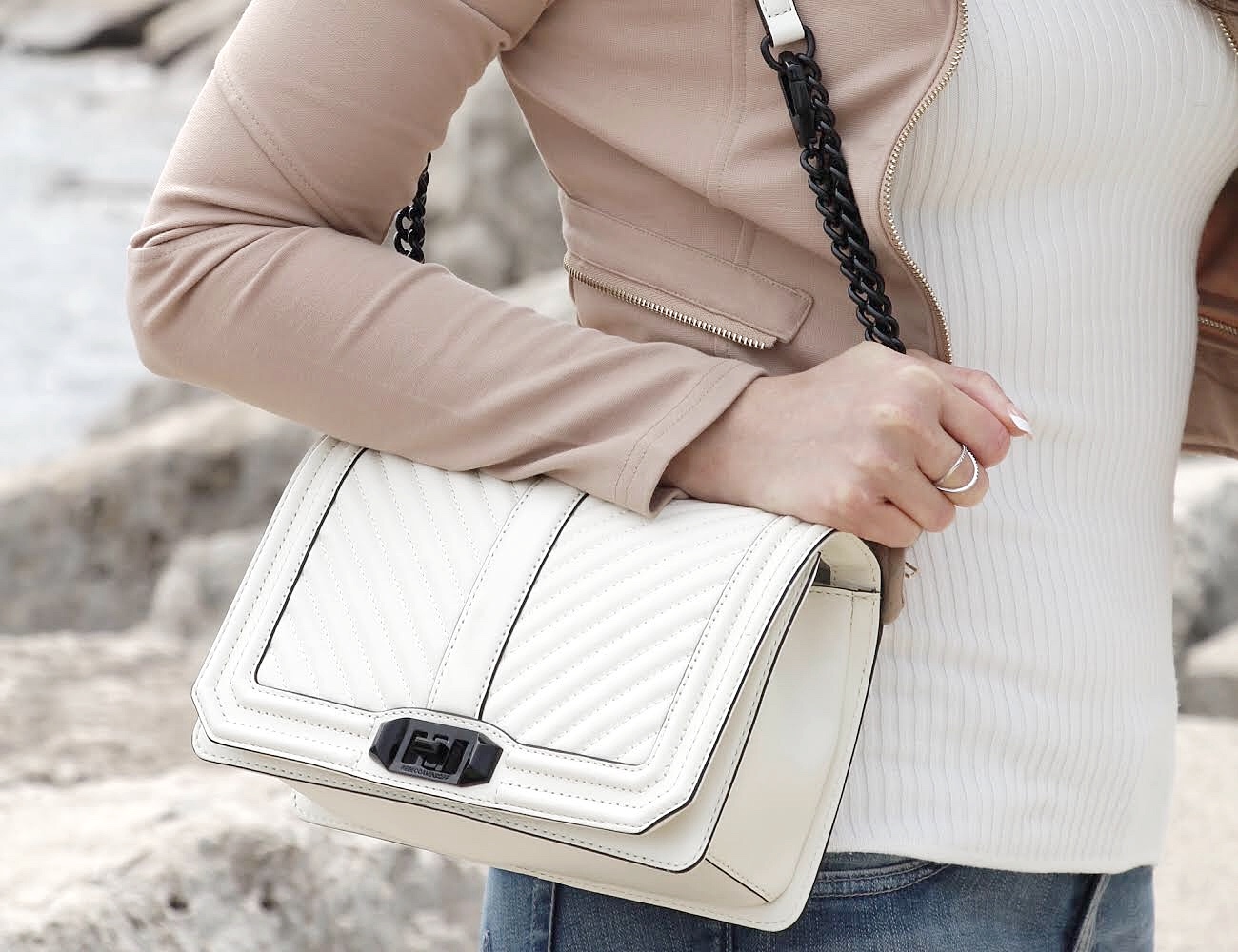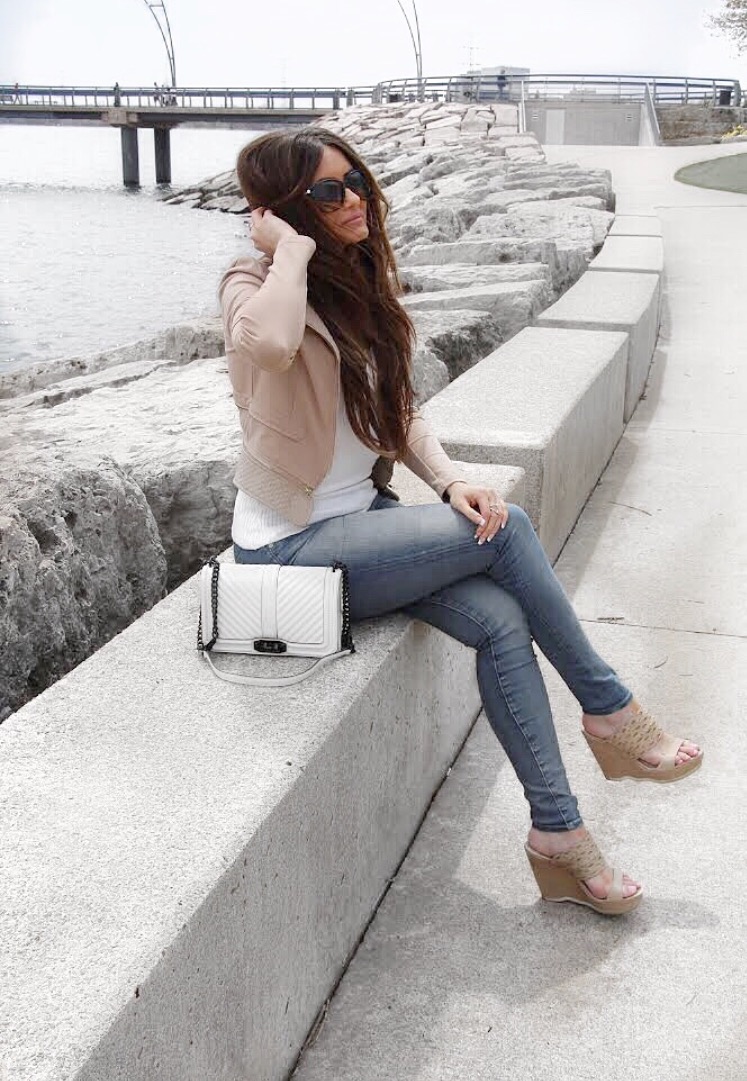 Photoshoot location: Burlington Lakeshore
Jacket: Urban Planet (Similar here)
Top: H&M
Jeans: AG (here) & (here)
Shoes: Bronx
Pursue: Rebecca Minkoff (here) & (here)
Earrings: Le Chateau
Heyyy friends! I hope you all had a great week! Summer is coming and I am so looking forward to my vacation time off next month to recharge my batteries. I have been struggling with the change of season, my emotional stress is on a roller coaster and plus having seasonal allergies sure doesn't help at all. So here's to hoping that it will pass soon!
Now onto my outfit details! It's all about keeping it simple with light tones for the spring season! When I spotted this taupe moto blazer at Urban Planet last summer I just fell in love with it and l just had to grab it as it was the last one in my size. What I love about this jacket is that it is so light weight that you can wear it on a breezy summer night paired with jeans or a dress! As for my white Rebecca Minkoff crossbody (here) & (here), I actually found it at Marshalls for $179 which is so rare that they would actually have that brand at Marshalls for that amazing price. Usually they sell them at Off Saks or Nordstrom Rack but not for that amount of money. It would be more than $179. Last year I bought a pink suede crossbody at Off Saks for $269 plus tax and I kind of regretted it because it was not so much of a good deal. I am thinking about selling my pink one on Poshmark or on EBay. I honestly like my white one because I think I will get more wear out of it as it goes with everything. I know I should have not bought that pink one and waited for something better like this white one for a good price but who would have thought I would find this one at Marshalls for under $200. Rebecca Minkoff crossbody prices are between $300-$400 depending on the size. What I love about that style of bag is that it reminds me of Chanel and a lot of people can't afford Chanel unless you find them preowned through an online shop for a reasonable price that you can afford. I am on a mission to find the classic Chanel for a certain price someday but it has to be in a really good condition, ideally almost like new. I must say that I am just obsessed with designer bags because they are high quality and they make the outfit! Also it's a good investment if you ever wish to sell it at some point to get a new bag.
That's about it for now until next time! I've linked up similar items at LIKEtoKNOW.it