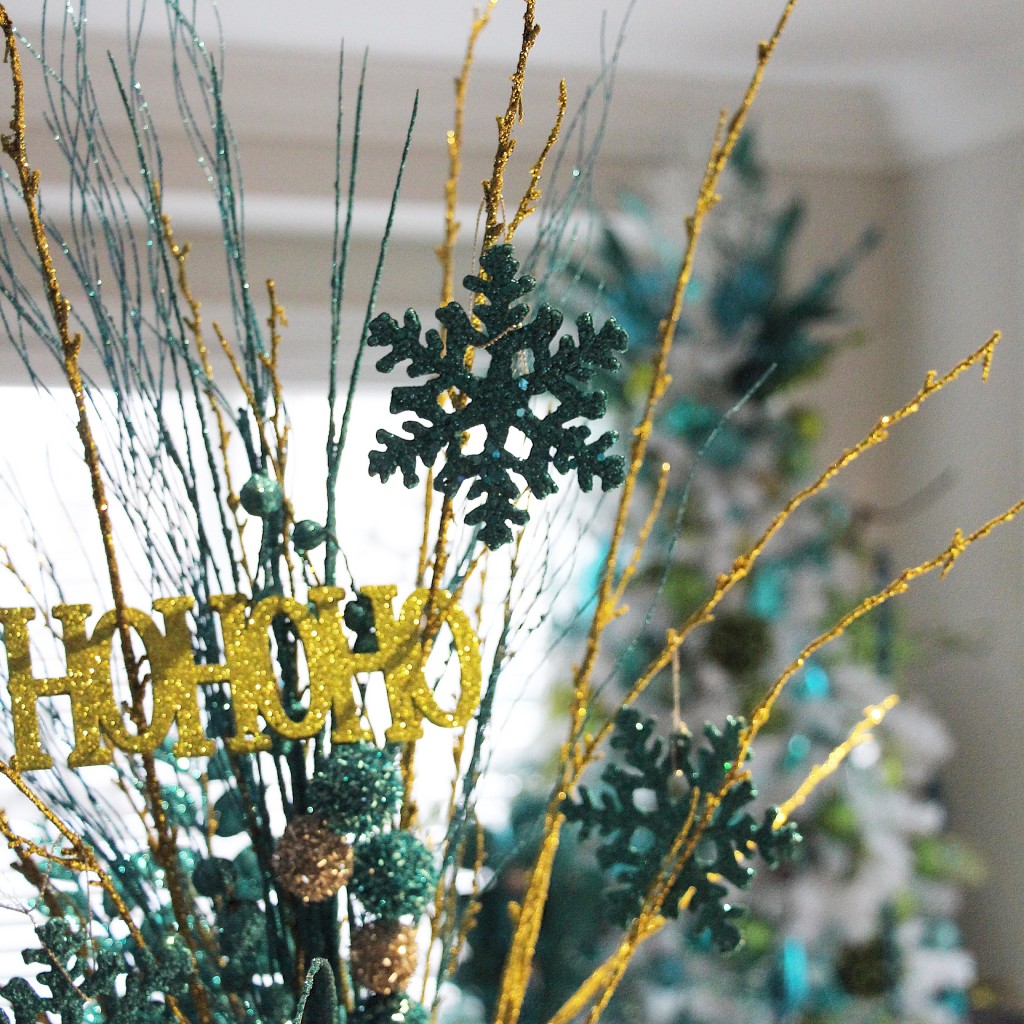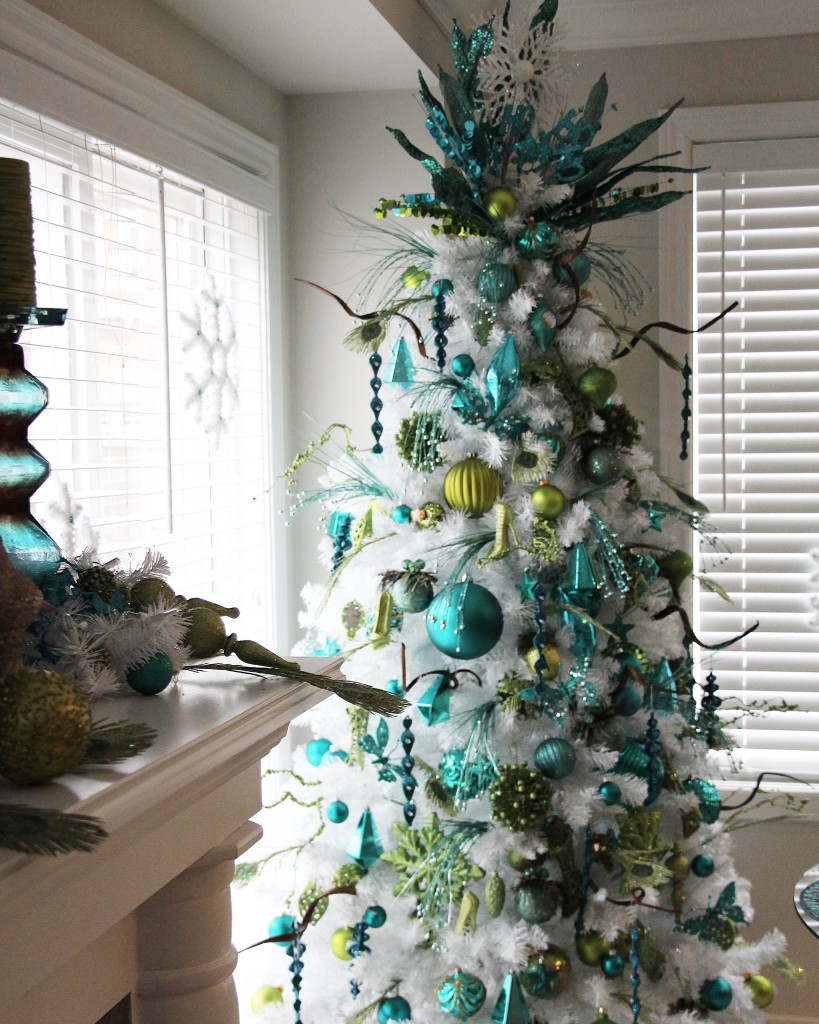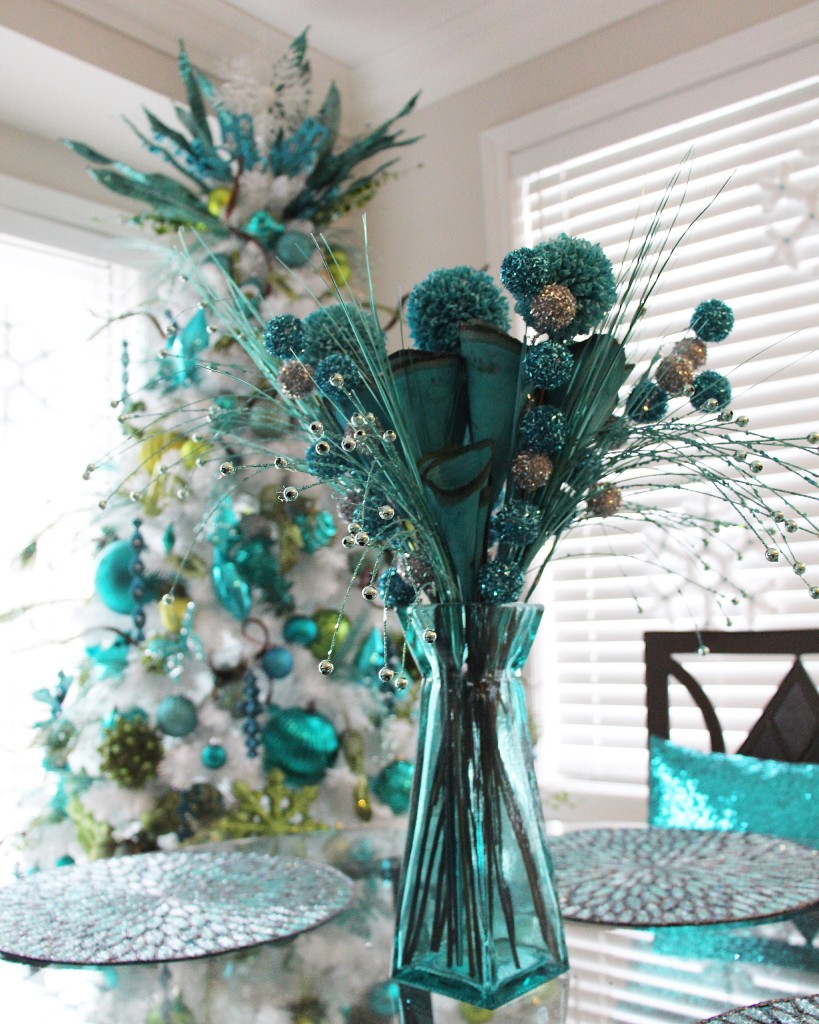 Hello lovelies! I hope you have been enjoying your holidays and getting ready to welcome in the new year!
As 2016 is drawing to a close, I thought it would be the perfect time to share my Christmas home decor for this past Christmas. For the last 7 years I had a green slim tree with green and bronze decorations. I've always wanted a white tree and finally got around to getting one this year as Walmart had this tree on sale and I just had to snap it up! I didn't have to buy all new Christmas decorations as I decided to use the green ones I already had and only bought turquoise accent pieces to give my tree a new look.
I already had some turquoise home decor pieces that I use for the spring and summer, but I spiced it up by adding some Christmas accessories to make it look more Christmassy and magical! Now with having a white Christmas tree, it sure does brighten up my place a lot – as it flows well with my white fireplace and my light coloured kitchen cabinets. The sparkly green cone trees I have on the table in the hallway, I've had for years and I added a turquoise bow and white garland to make it flow with the style of my new tree. I also have 3 bronze cone trees like the green ones and I plan on keeping them because if I ever decide to change up my colour theme I can always spray paint them rather than getting rid of them and spending more money on new decorations. I make the most out of what I have and just add the odd new piece to save money than starting all over again with new colours and decorations. I purchased my decorations from so many different places – Walmart, Canadian Tire, Homesense, Michaels, Pier 1 and sometimes even at the dollar store (they have amazing Christmas decorations especially at Dollarama!) I am always on the look out for nice decorations at more of an affordable price to stay within my budget! It's always best to pick up some new items after Christmas as places like Pier 1 always have great sales on their beautiful Christmas decorations.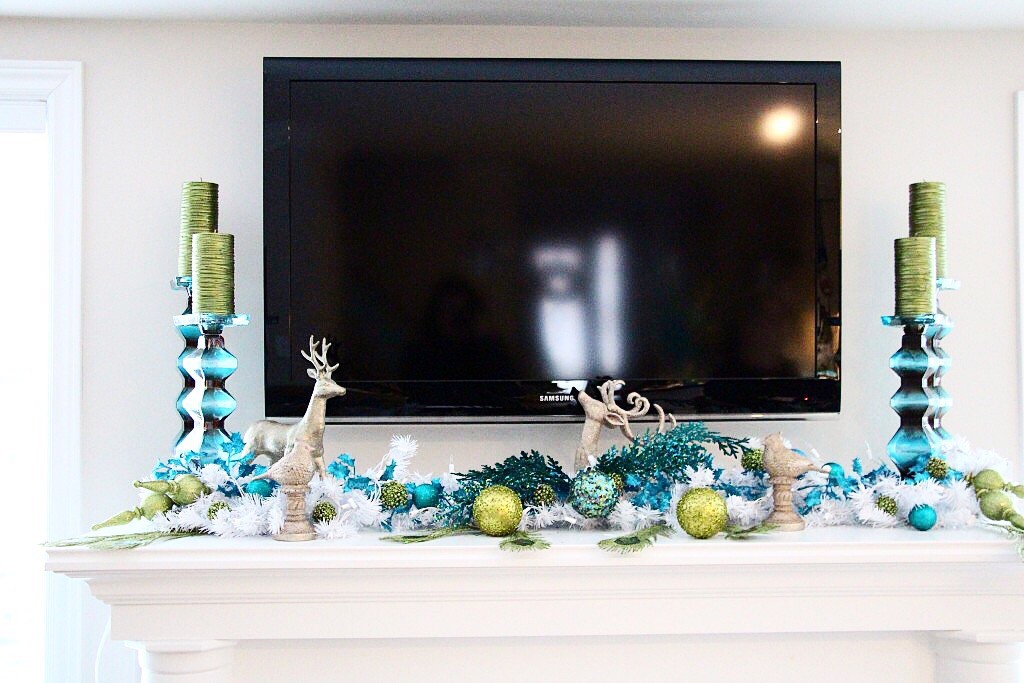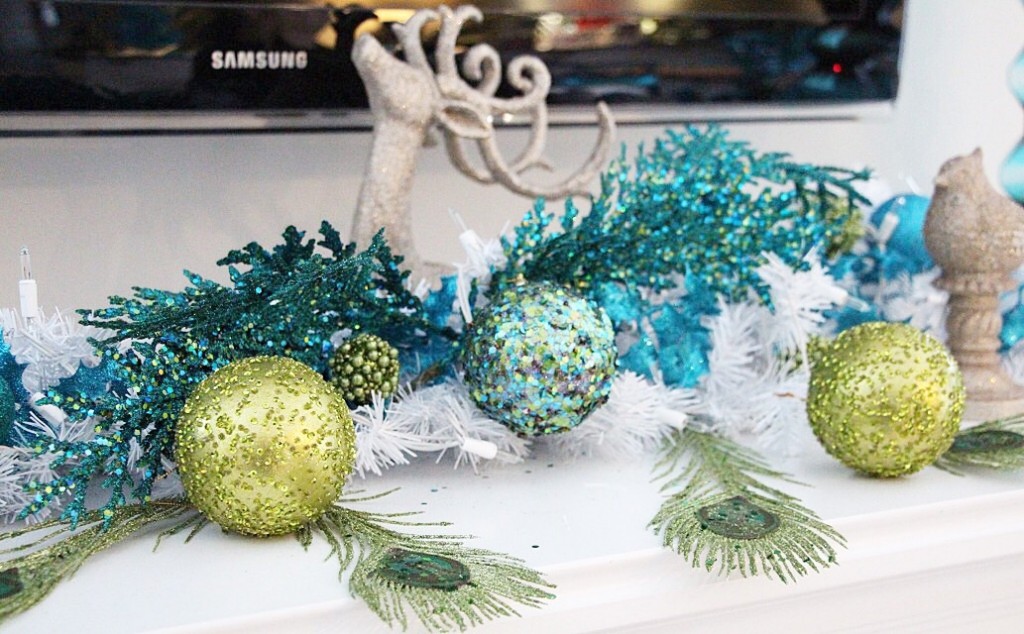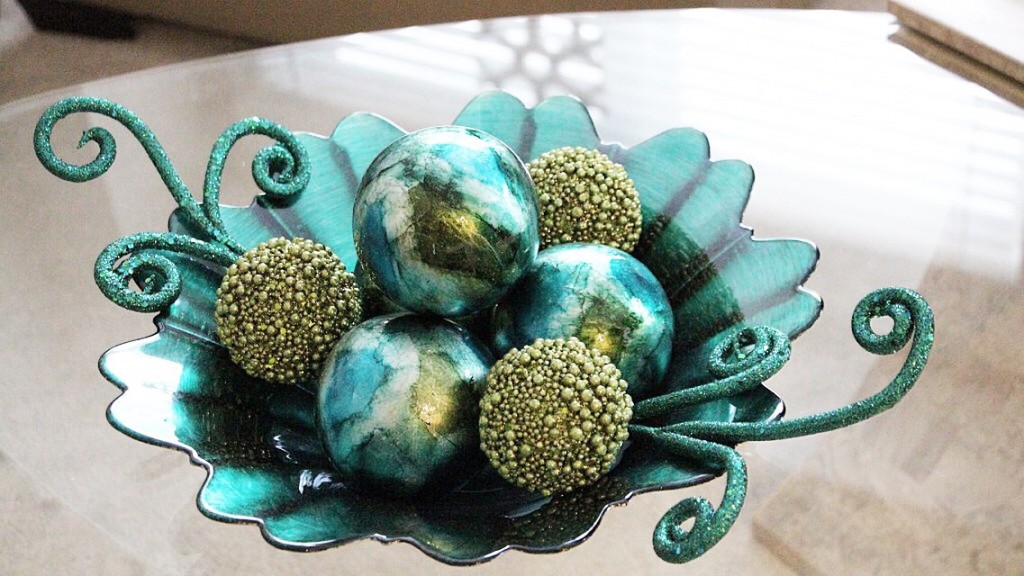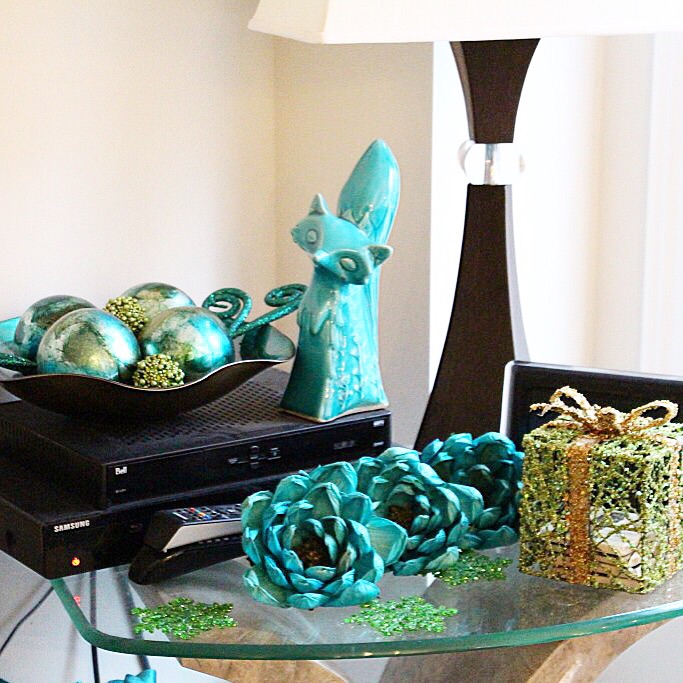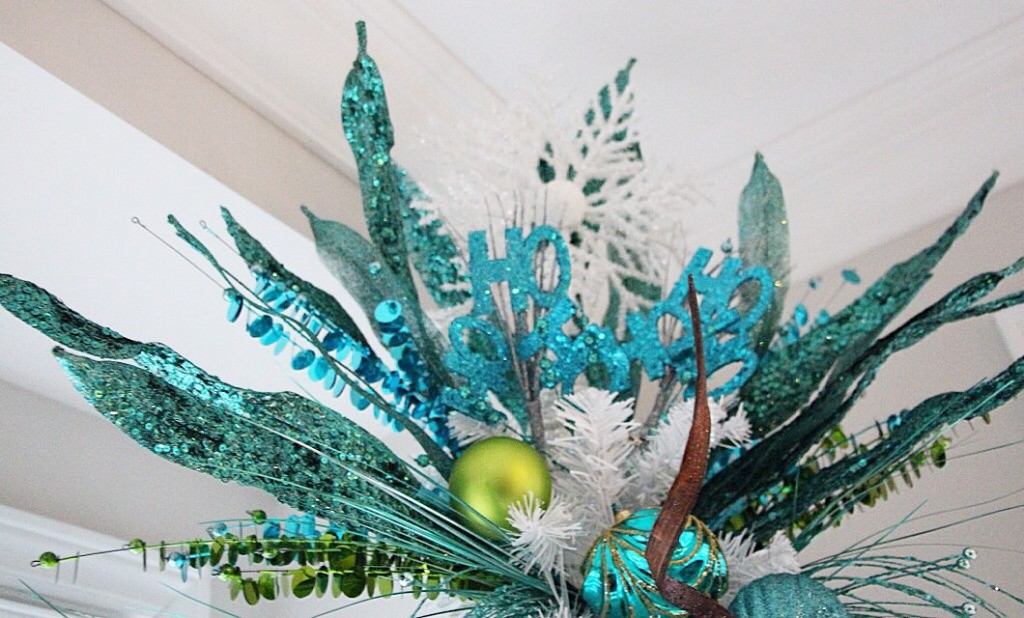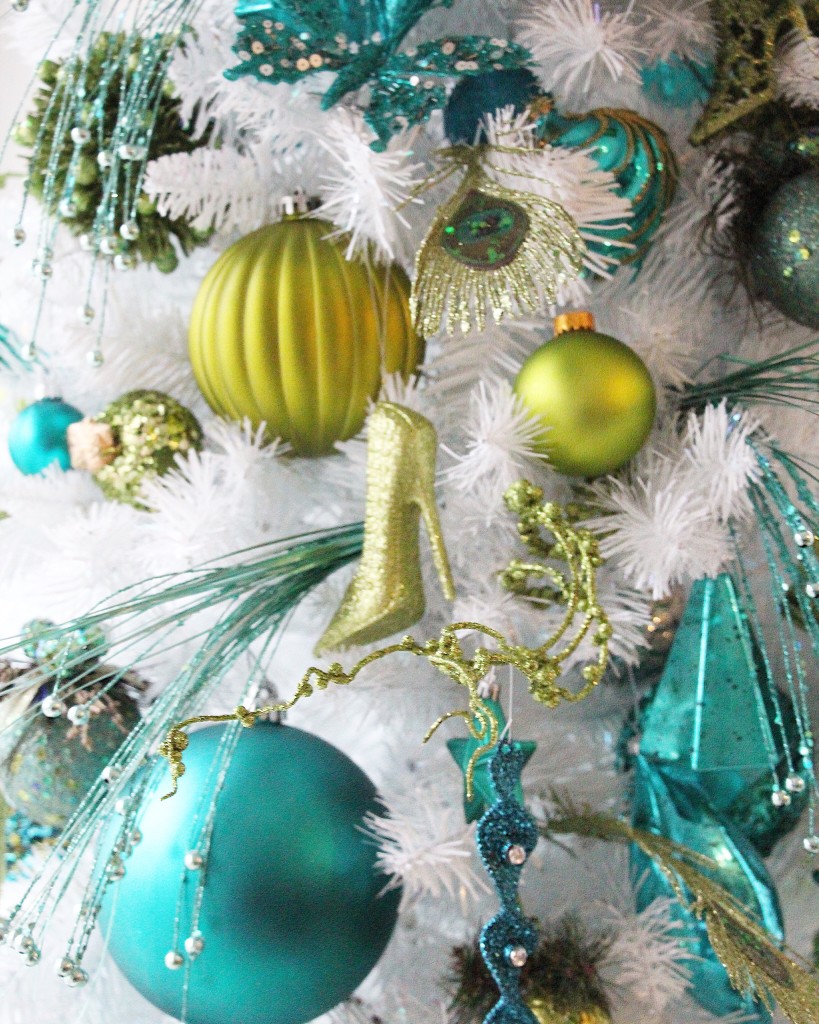 I hope you enjoyed reading this blog and that It helped inspire you to get an idea of how to save money by keeping what you have and incorporating a new colour into your theme to mix things up! Hope you all have a very Happy New Year! Xo