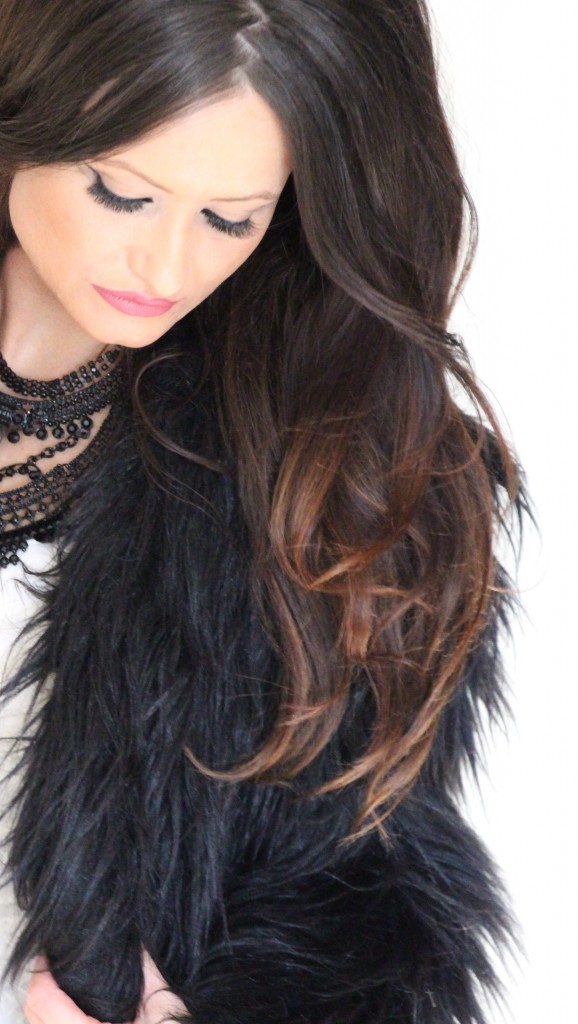 Are you one of many girls that loves long, luxurious hair but just weren't born with it? Have you looked into human hair extensions and cringed at the price? My go to hair accessory is my human hair clip-in extensions. I'm sure some of you have found that these too can be pricey, but you have to do your research and shop around!
I would stay away from places like hair salons where they tend to have high prices. I've seen them cost anywhere between $200-$245+. I've bought clip-in extensions from hair salons before and for me it was totally not worth it because human hair extensions don't last a long time especially if you wear them often – applying hairspray and other styling products can dry out and break the hair down over periods of time. That was one of my regrets with over spending, especially since I didn't take proper care of them and was too rough on them. You have to treat them just like you would with your own hair. Now I know better!
My advice is to buy the hair extensions without the clip-ins and buy the clips separately. If you have old hair extensions that already have the clips sewed in, simply remove from your old ones and use those clips for the new hair extensions and sew them in yourself. It is so much cheaper to buy them without the clips already attached. If you happen to know how to sew or know someone that can help you out – you'll be sure to save some extra money! Not to worry, it is very easy to do but I must say it is time consuming! So you need to be sure to have some free time to work on your clip-in extensions. I recently bought mine at this hair beauty supply store in Hamilton that sells reasonable hair extensions with and without clip-ins. This one I got is 18 inches and it was $119 plus tax.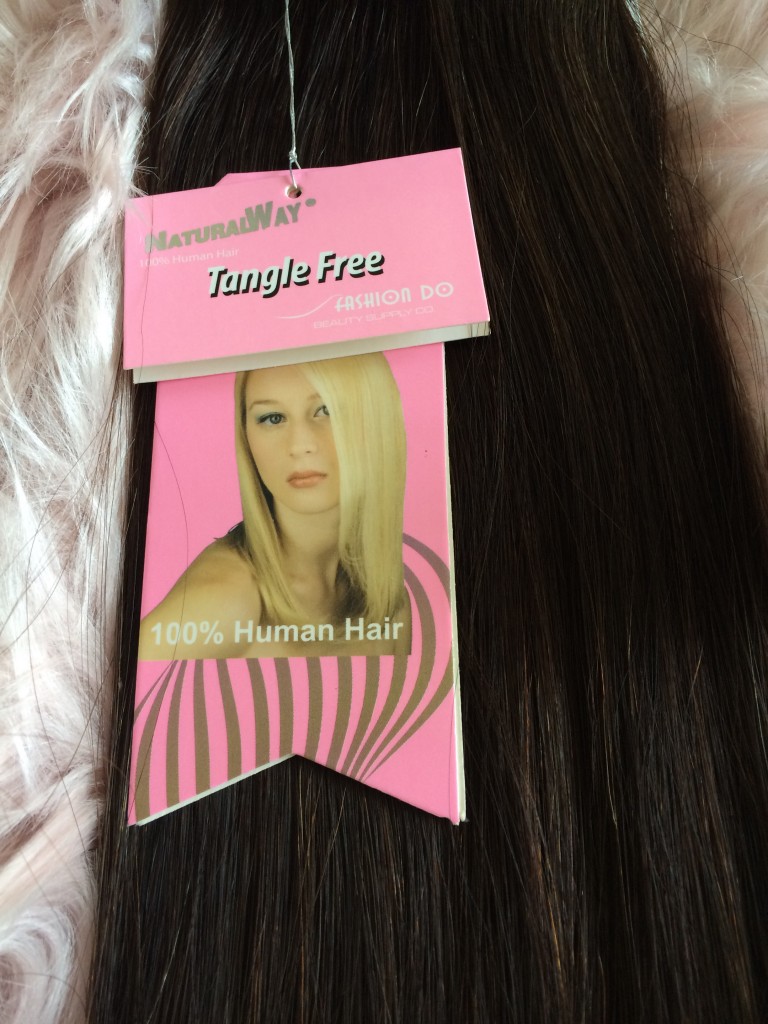 Here's how I do the clip-ins on my own:
1. Remove the hair from the package and unfold the hair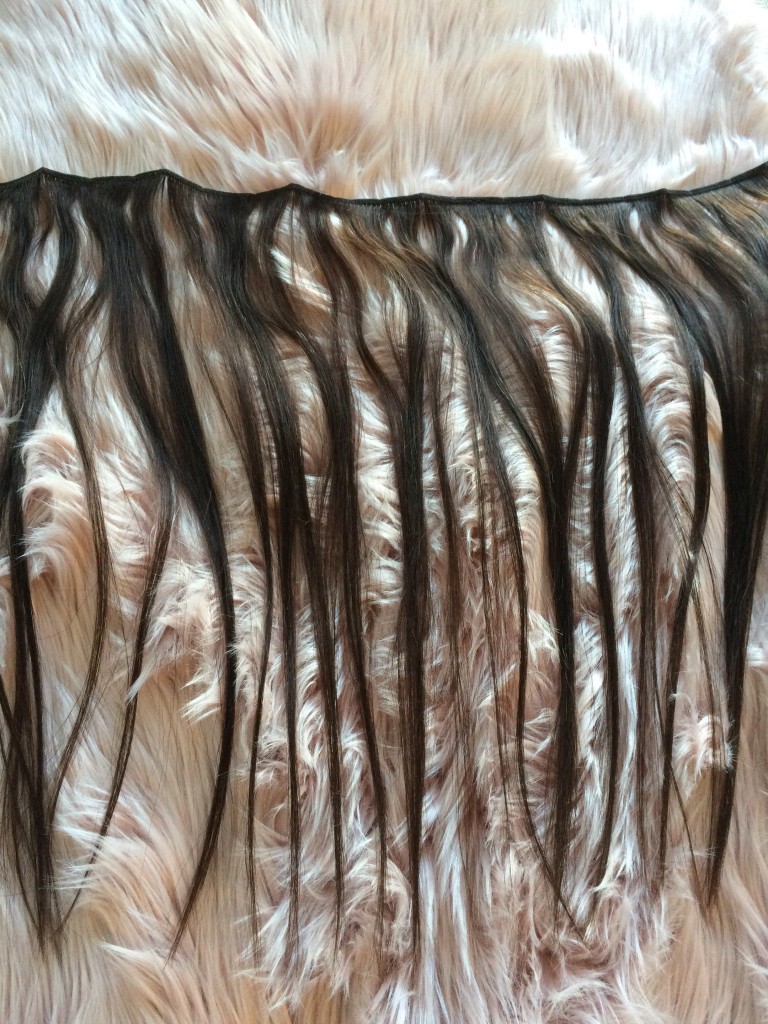 2. Fold the hair width as long as how you would like it around your head (put it around your head to measure then cut the hair)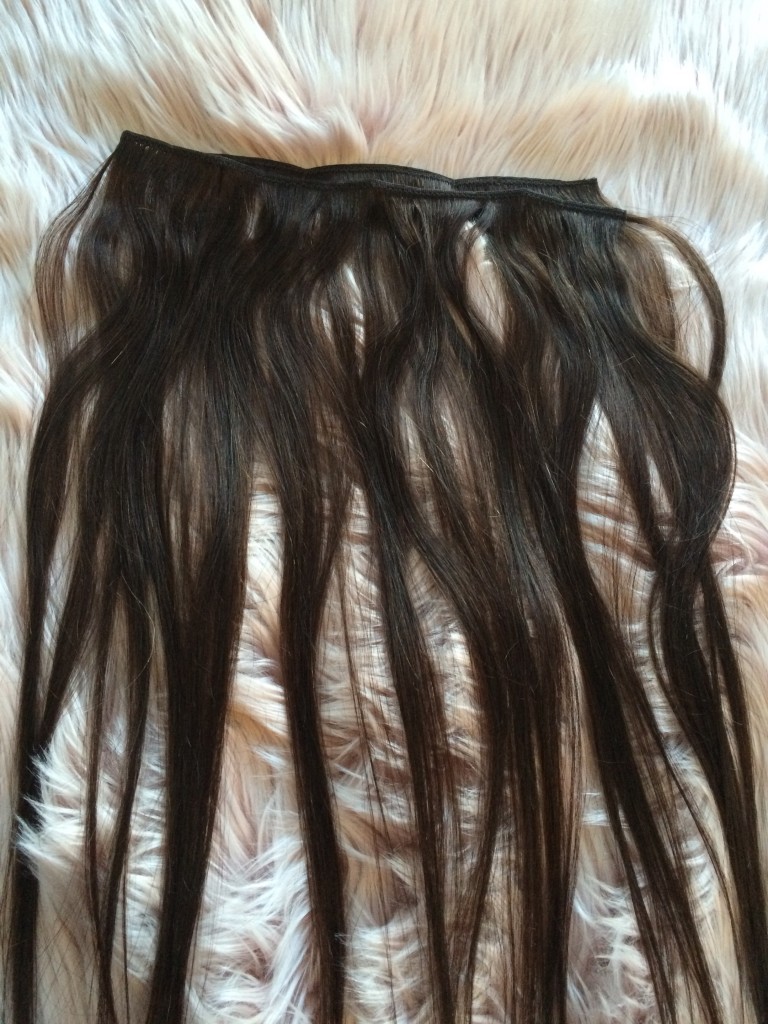 3. Then measure the 2nd crown of your head then cut it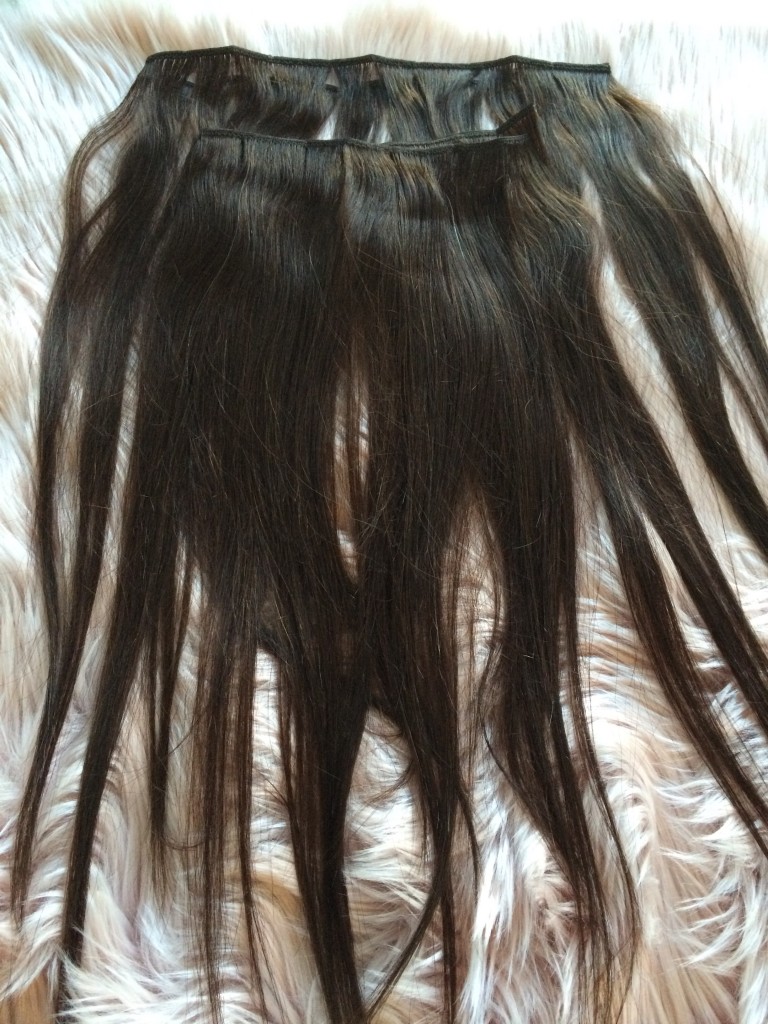 4. Then the 3rd and so on.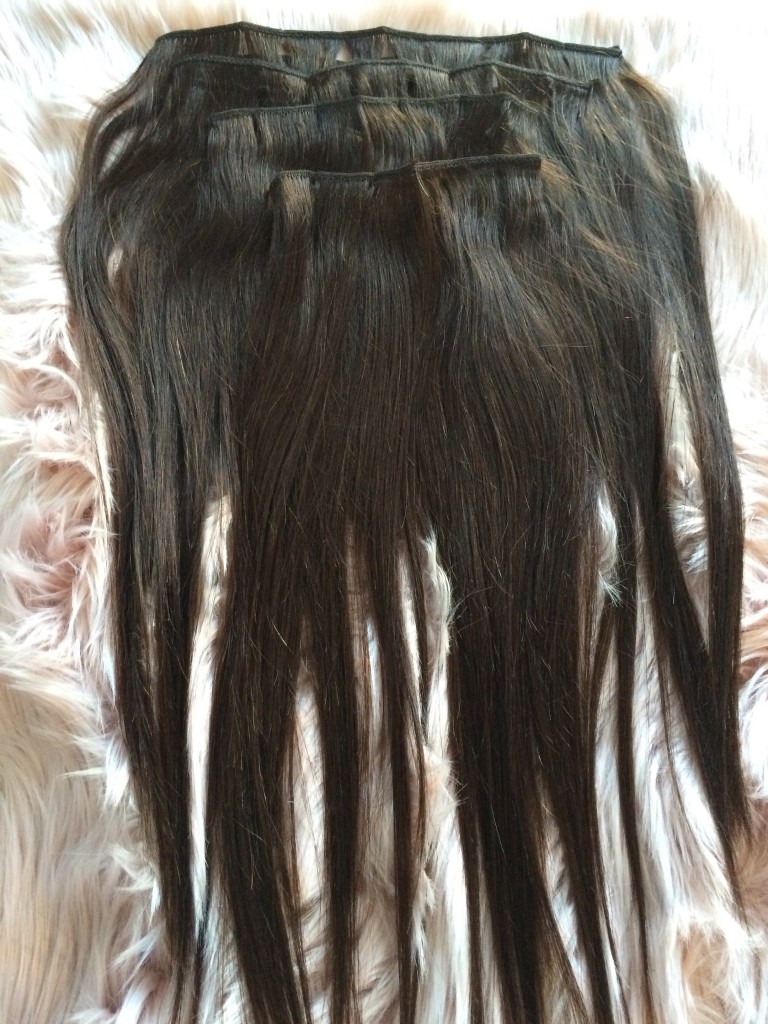 I usually do 3 or 4 layers of hair because I like the full and longer look on me. Once I have it laid out, I place the clips down first before sewing them in.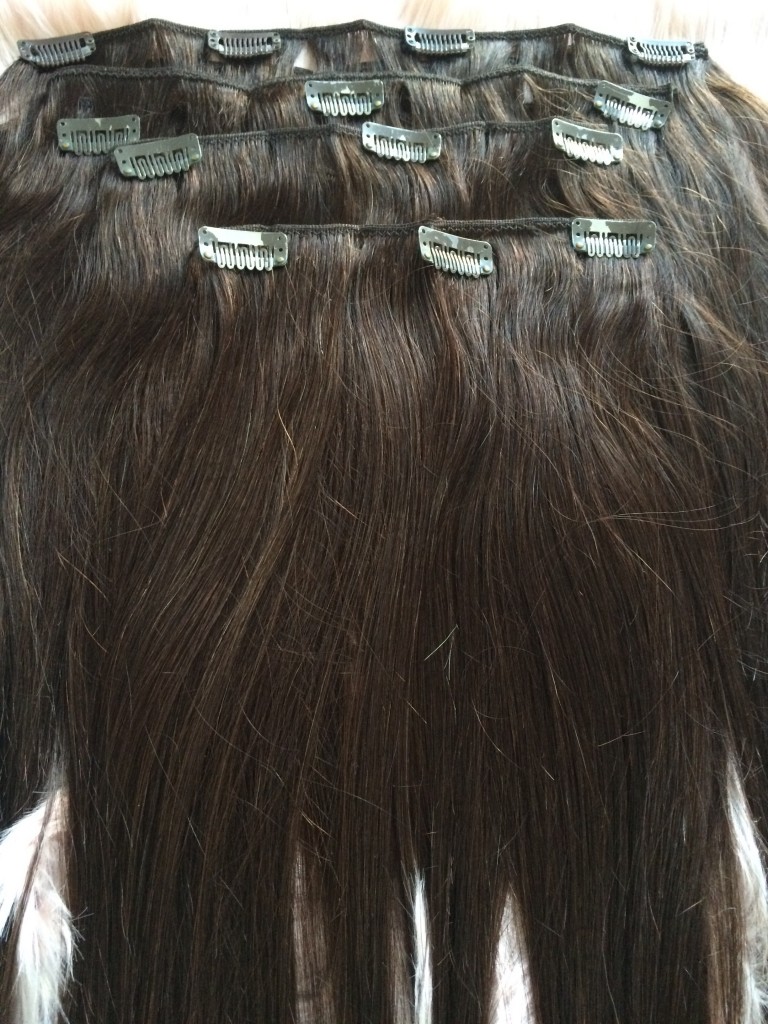 It is very easy to sew them in, I use dark brown thread to match the extension.
First I put the thread through the needle, pull as long as you want then cut it. Tie the bottom of the thread in a knot about 5 times or more so it will hold the clips when sewing them in. You will see the corners of the clips there's little holes, that is where you sew them in. After you finish sewing that corner, cut the thread but not too short, ensure it is long enough so you can tie it in knots to hold it so it doesn't unravel.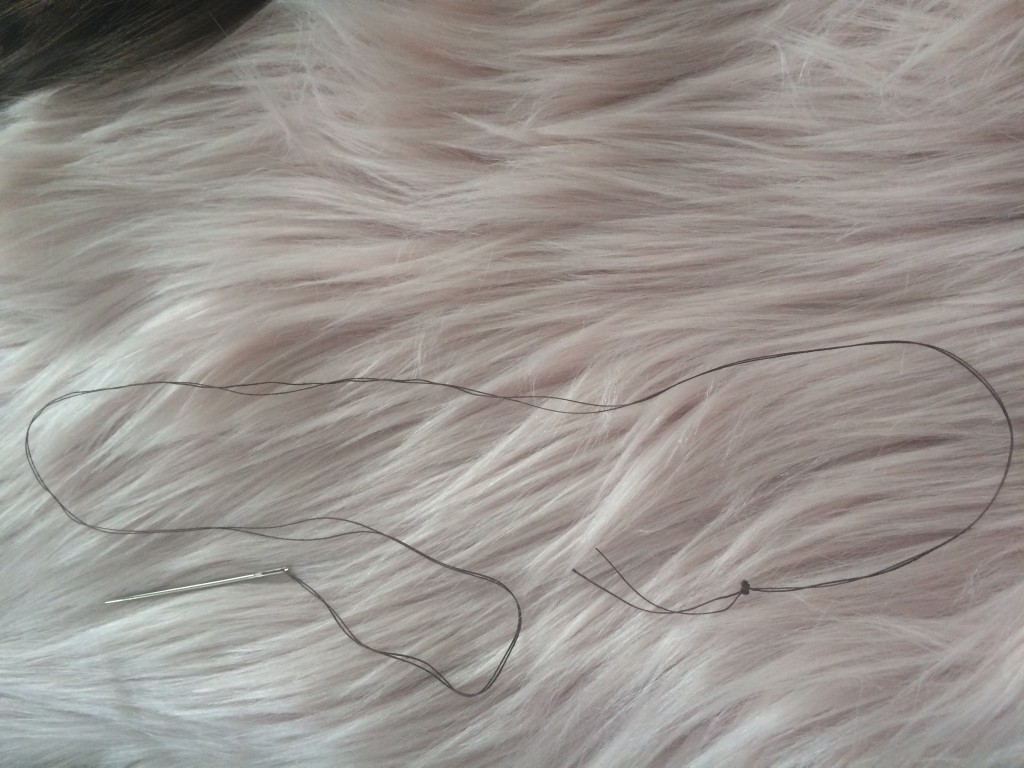 Another idea where you can find more
affordable ones is on EBay – they have tons of brand new extensions and if you don't have the time to sew the clips in or don't know how…go for the clip-ins as they are so much cheaper through eBay. In the past I bought 20 inch clip-ins for $40 and bought two packs of them!
Hope this blog has helped you to get ideas on finding affordable hair extensions!