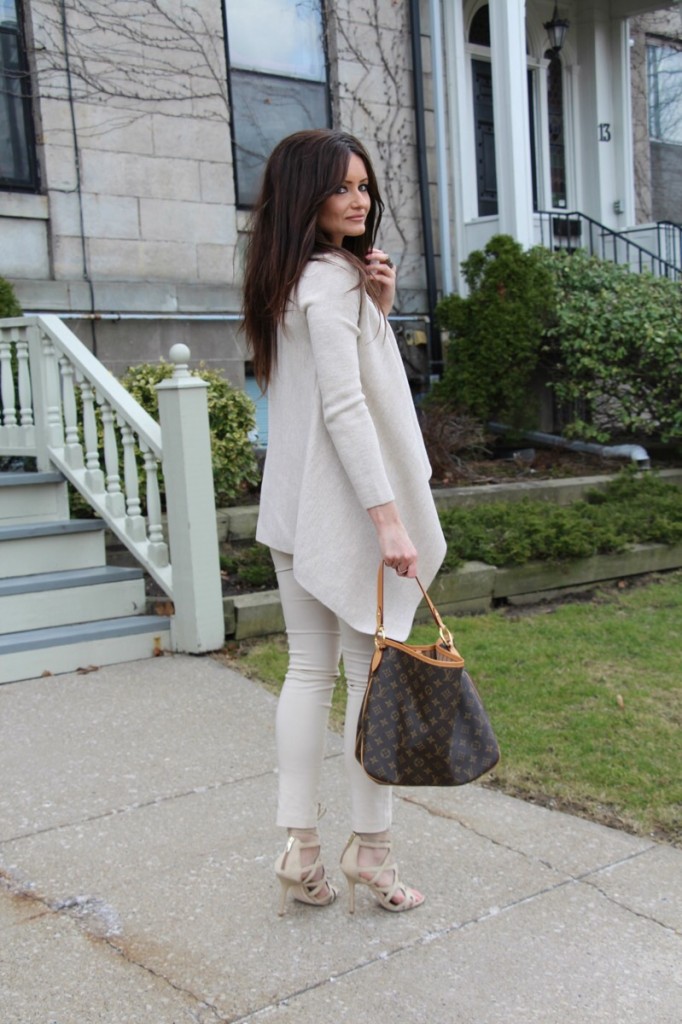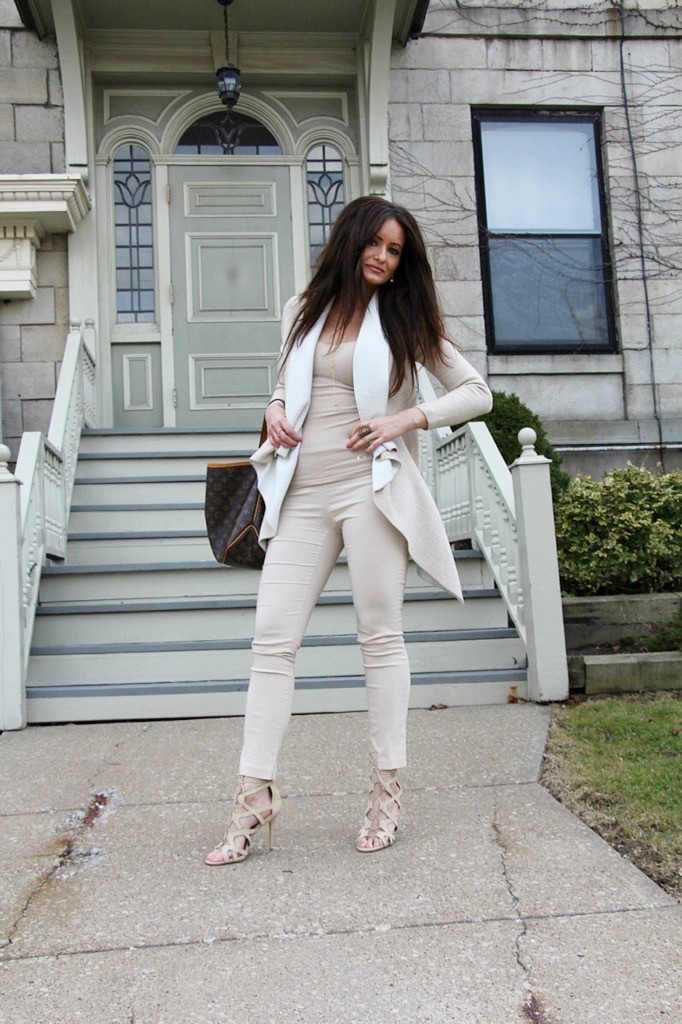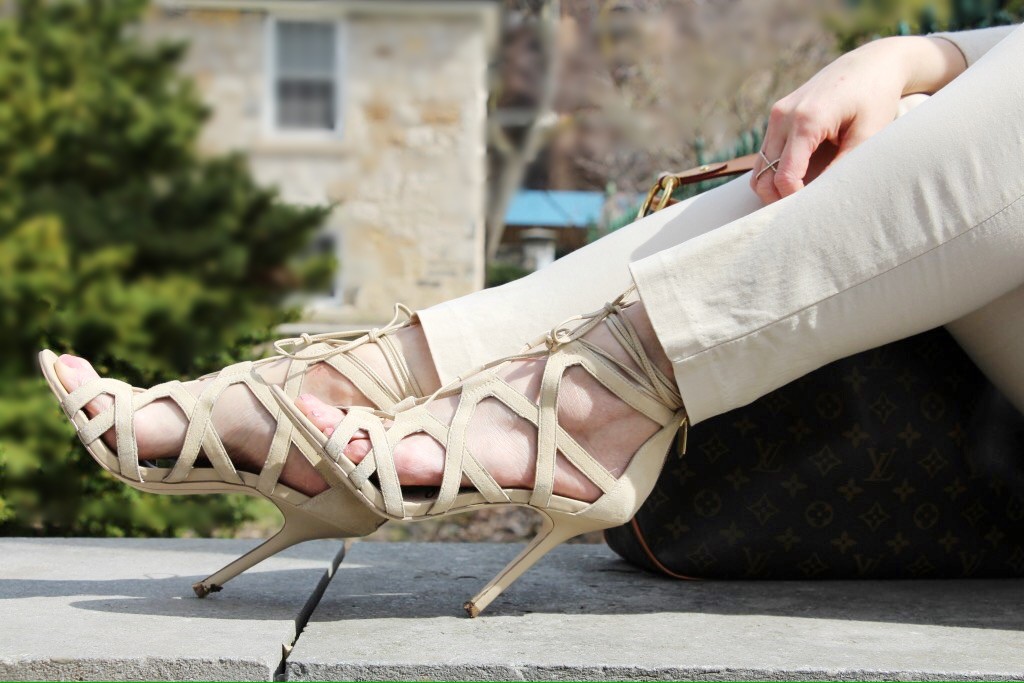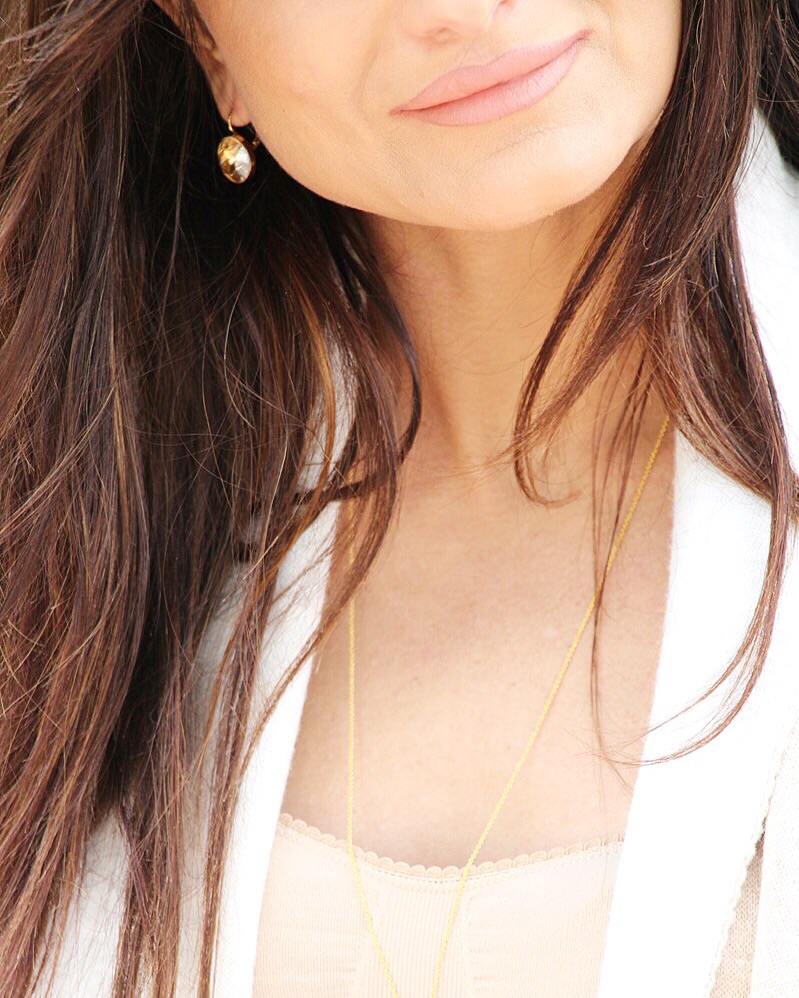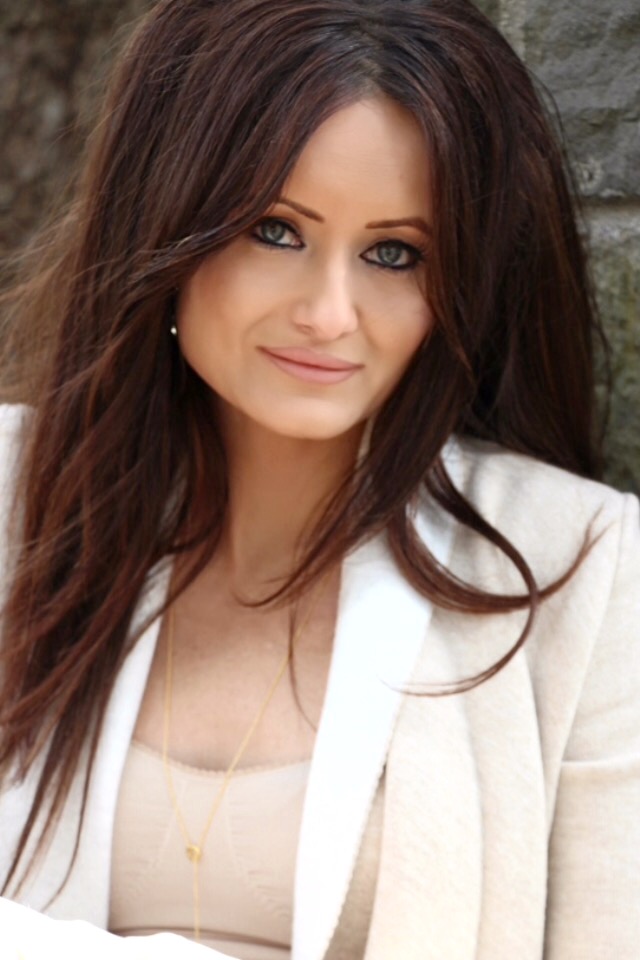 Photoshoot location: Downtown Hamilton
Cardigan Shawl: Zara
Cami top: Marciano
Skinny pants: Urban Planet
Purse: Louis Vuitton
Earrings: Swarovski
Ring: Forever 21
Necklace: Gorjana 
Shoes: Sam Edelman 
Hello May! Oh wow, Is it just me or did April fly by so fast?! It was such a busy month for me, I guess that's why it feels like it flew by. Between my day job, making time for my personal life and my blogging, things have been getting busy! I'm working on some new collaborations that I'm excited to share with you over the next month.
I'm super pumped to announce that I recently got accepted with RewardStyle which means I will be working alongside some great brands and so many amazing fashion bloggers. I am just finally getting it all set up and getting the hang of how it works. There's a new change to my website – you will see 'Shop the Feed' on the right side on my site. If you are interested to browse and shop my outfits, I've pulled similar styles as some things are not always available because it was purchased a couple year ago. I don't shop for new clothes on a regular basis, but when I do I'll be sure to put up the link to where you can purchase my outfit. There's so many exciting things coming my way and it is a bit overwhelming. I'm just taking it one day at a time and so blessed to have you all along with me on this blogging journey.
I think it's time I share this great spring outfit! I have to say that nude is one of my go-to colours for the spring and summer as it goes with everything. I feel that it suits my skin tone and hair colour, and not to mention, it looks awesome with a tan! I usually wear this outfit to work during the spring especially if it's still cool outside. I bought this shawl cardi at Zara last winter because it was so unique and thought it was perfect to wear for work. This cardi pairs so well with any kind of jeans – dark or light for a casual look! The fabric is amazing, it's so soft and comfortable and feels great on your skin.
I've had so many compliments on these gladiator pumps I am wearing. I purchased these Sam Edelman pumps when I was in Montreal 2 years ago for just for $49.00! It was such a great deal! Just remember – keep shopping around for deals and you will find something that was just waiting for you 😉 Thank you for visiting my blog! I'm working on putting up some more great posts, keep and eye out! Love always xo!