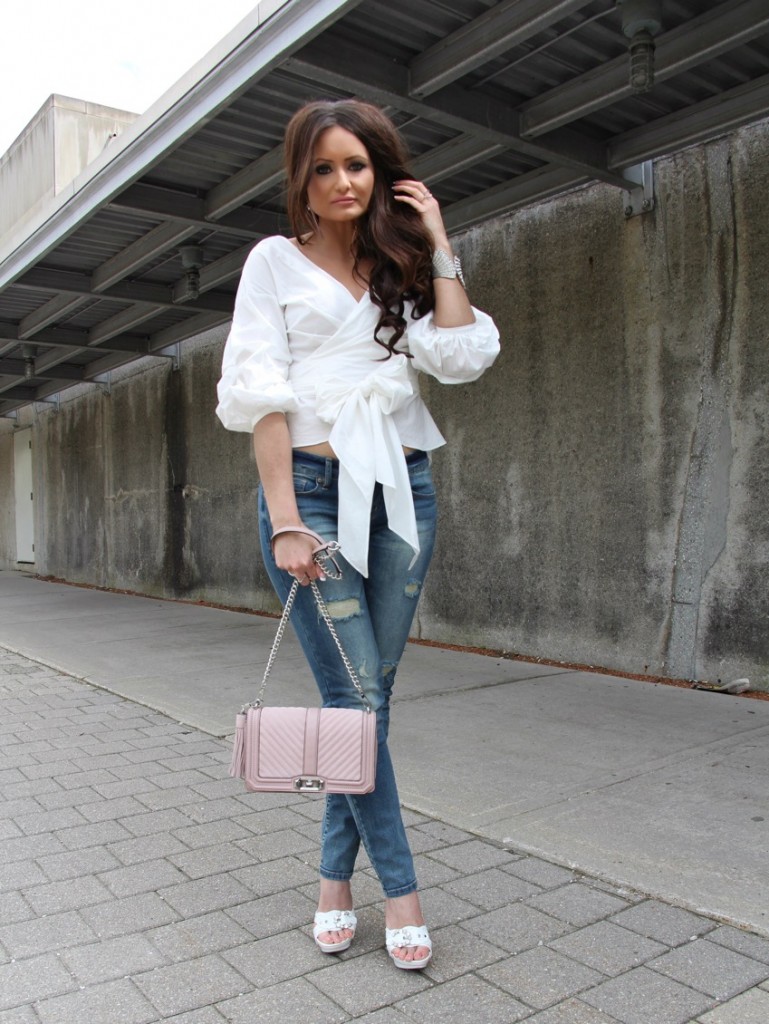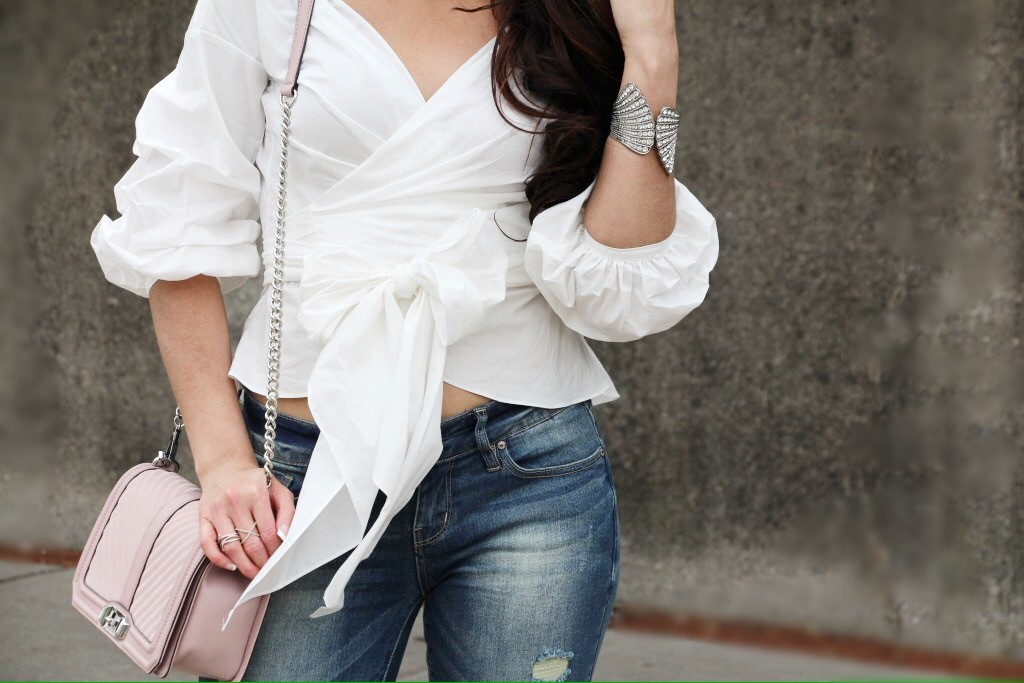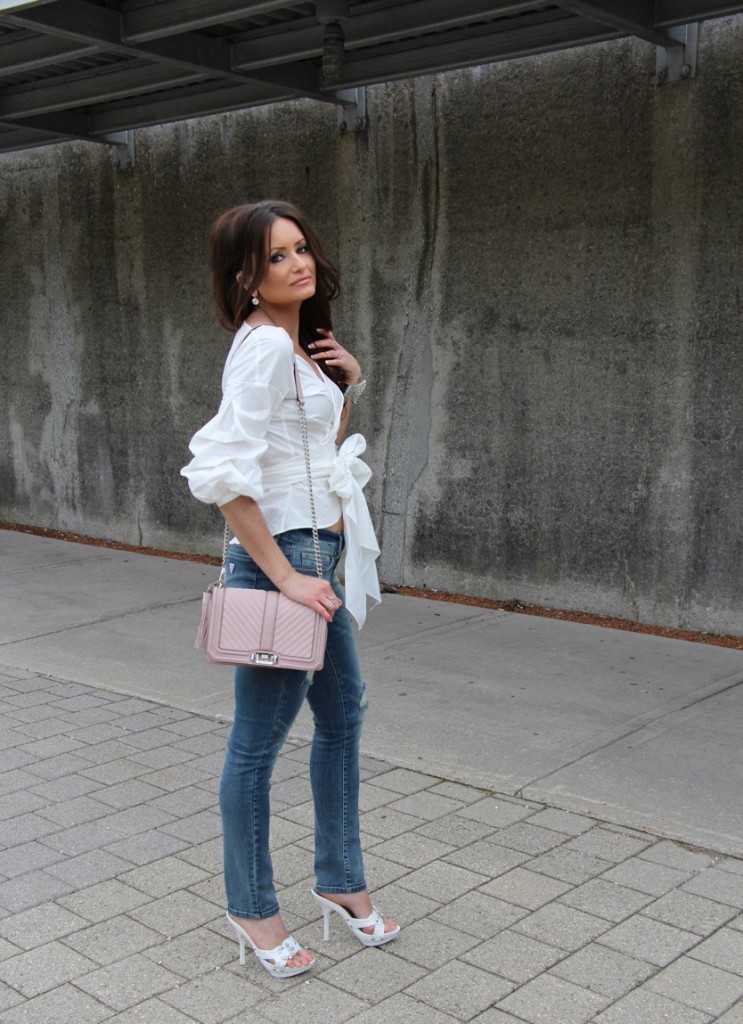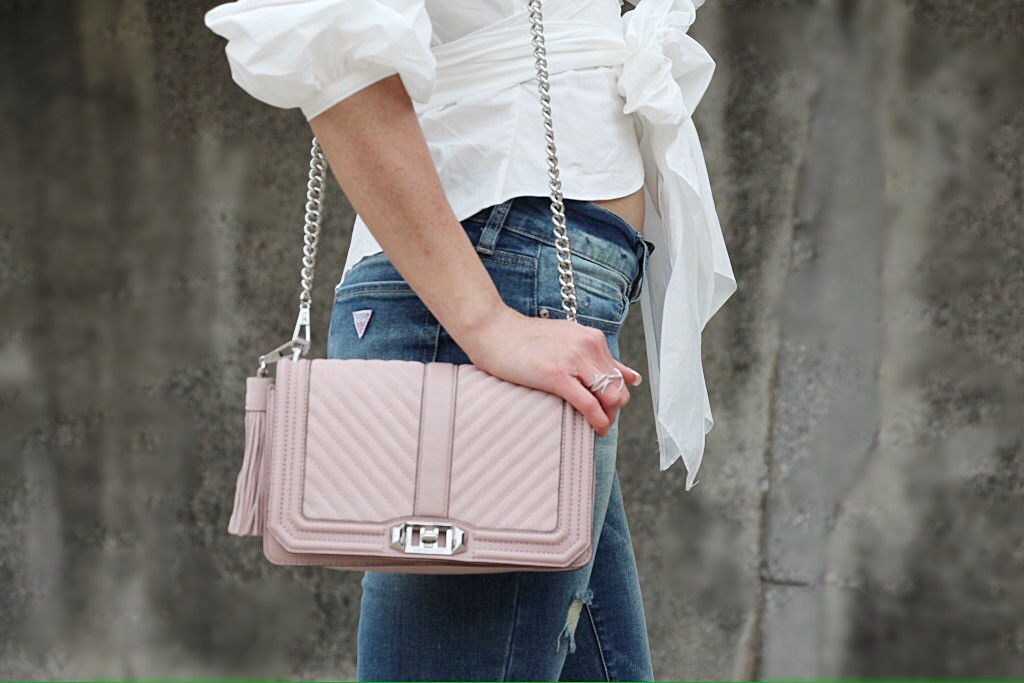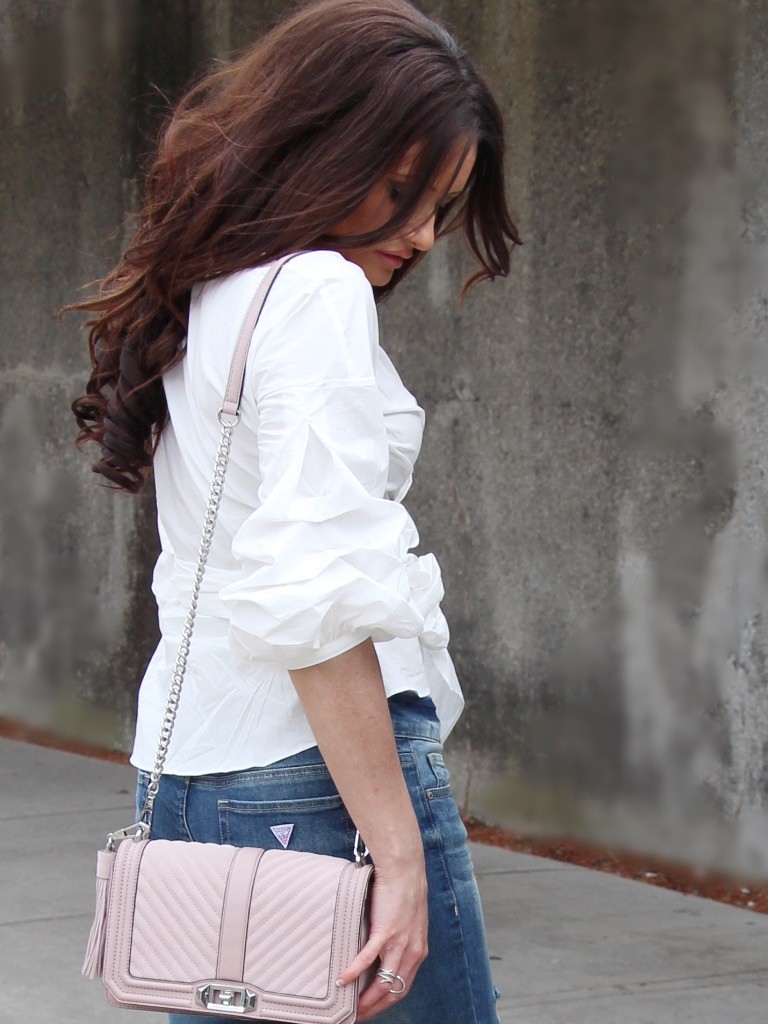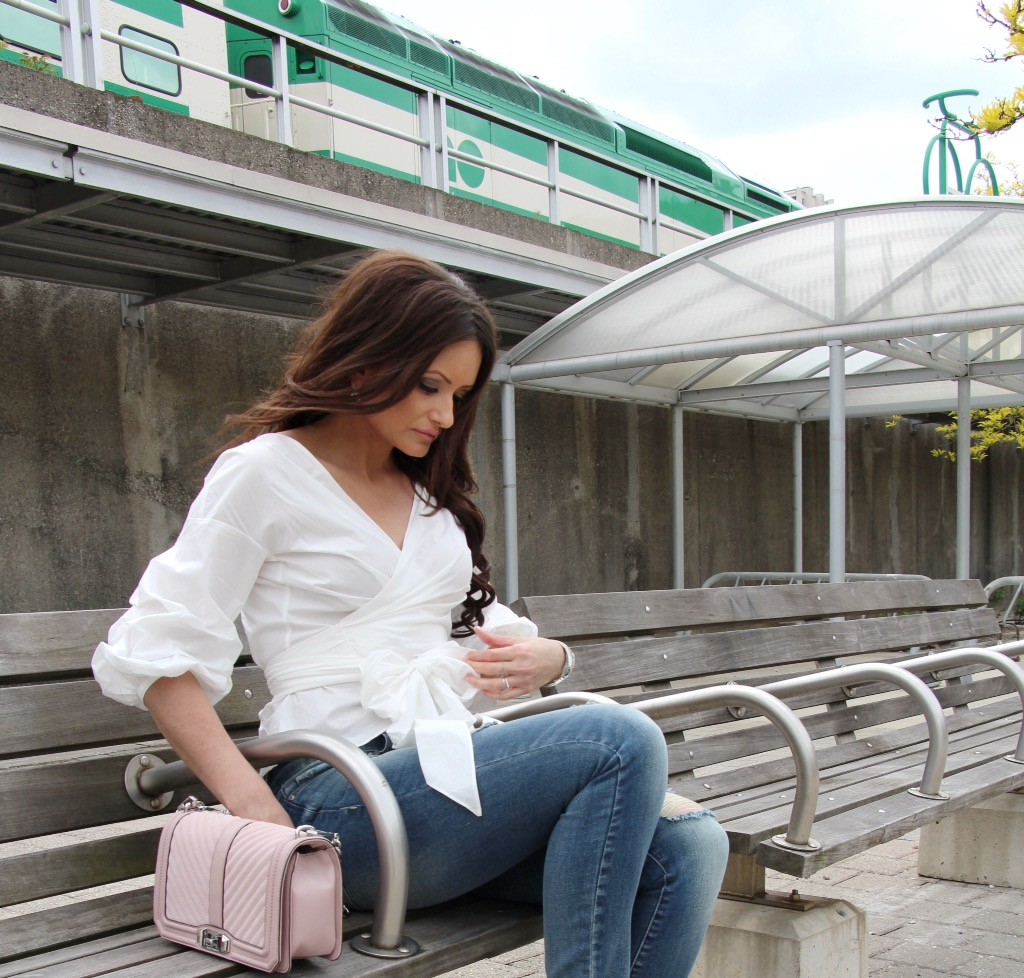 Photoshoot location: Downtown, Hamilton
Blouse: StyleWe  Click here
Jeans: Guess
Shoes: Sirens
Earrings: Swarovski
Bracelet: Gift
Purse: Rebecca Minkoff
I am excited to share with you that I had the opportunity to partner up with StyleWe clothing. I was excited when they approached me cause they have the cutest clothes! They have so many amazing styles that are so versatile and a must for your wardrobe-tops, blouses and dresses, you name it! You can actually spend hours looking through all these beautiful selections they have.
This white balloon sleeve blouse totally caught my eye when I spotted it as it is so unique that you will never find anything like this at the stores in the mall. Lately I have been bored of looking at clothes at the mall to the point where I can't find anything that is unique like this blouse. I seem to find more interesting things through online shopping which makes people curious as to where I find these cool items. I just had to choose this balloon sleeve blouse as it's so stylish. You can actually pair it with skinny jeans, or with a distressed pair of jeans to give off a semi-edgy glam look. It would look great with black skinny pants to dress it up even more. I would say this blouse is office appropriate with a pair of high waist skinny pants-as you can see my stomach is showing a little because this is an extra small. If you get a size bigger it will cover up your stomach if you want to wear it to work. Also this blouse can be worn out for a dinner date or shopping in a mall for a casual look with a pair of jeans with a cute pair of summer wedges.
I chose to style this blouse with a pair of my first distressed jeans that I recently purchased. It's so vertsaile and distressed jeans are so in right now! This blouse makes the distressed jeans look less grungy and gives off a semi-edgy glam look!
Be sure to check out StyleWe to shop!
Thank you StyleWe for this wonderful opportunity and this beautiful gift!