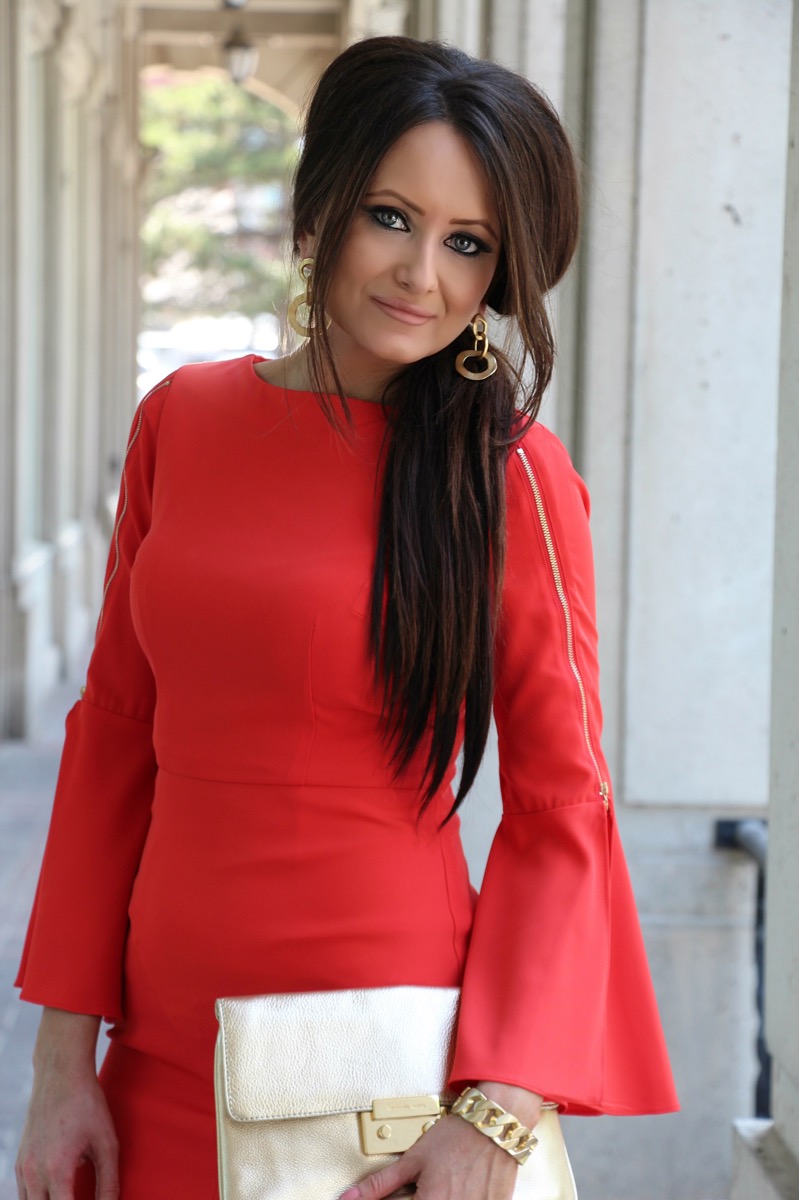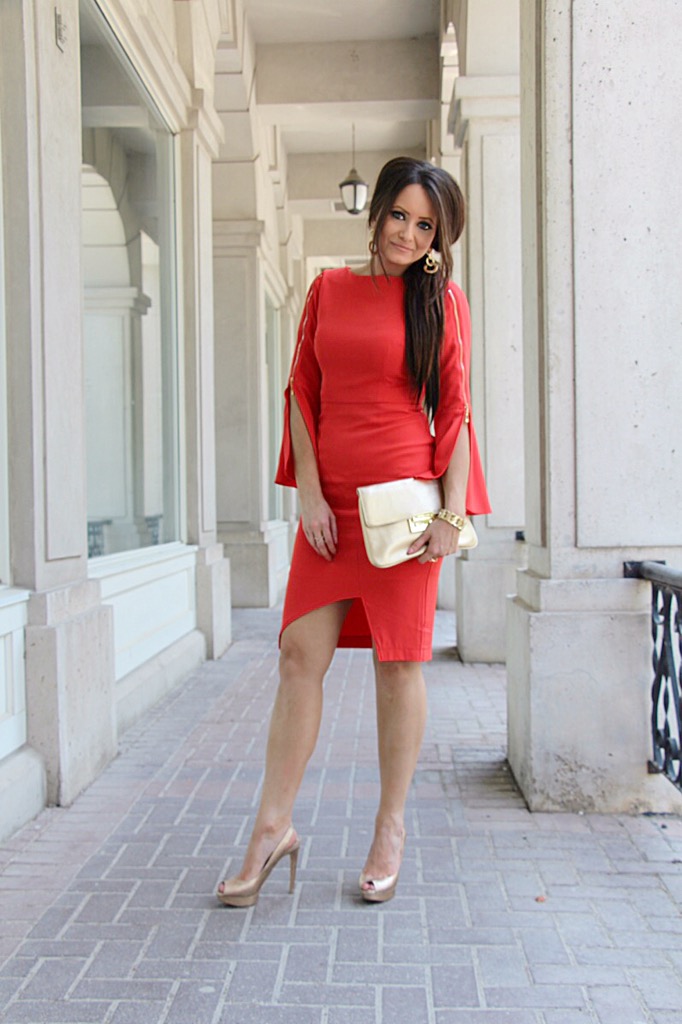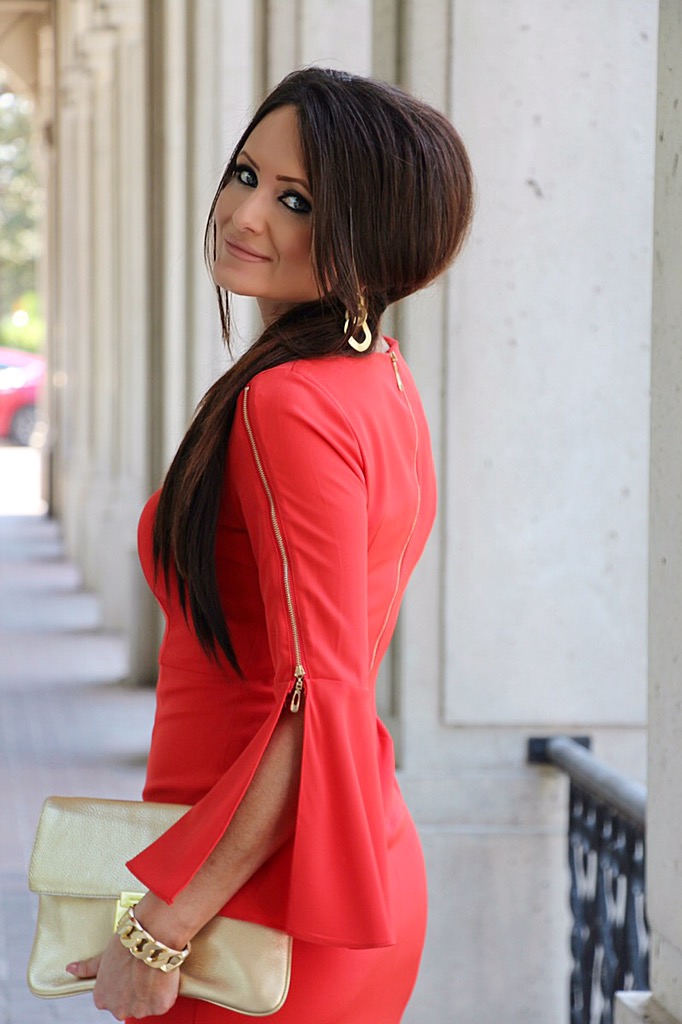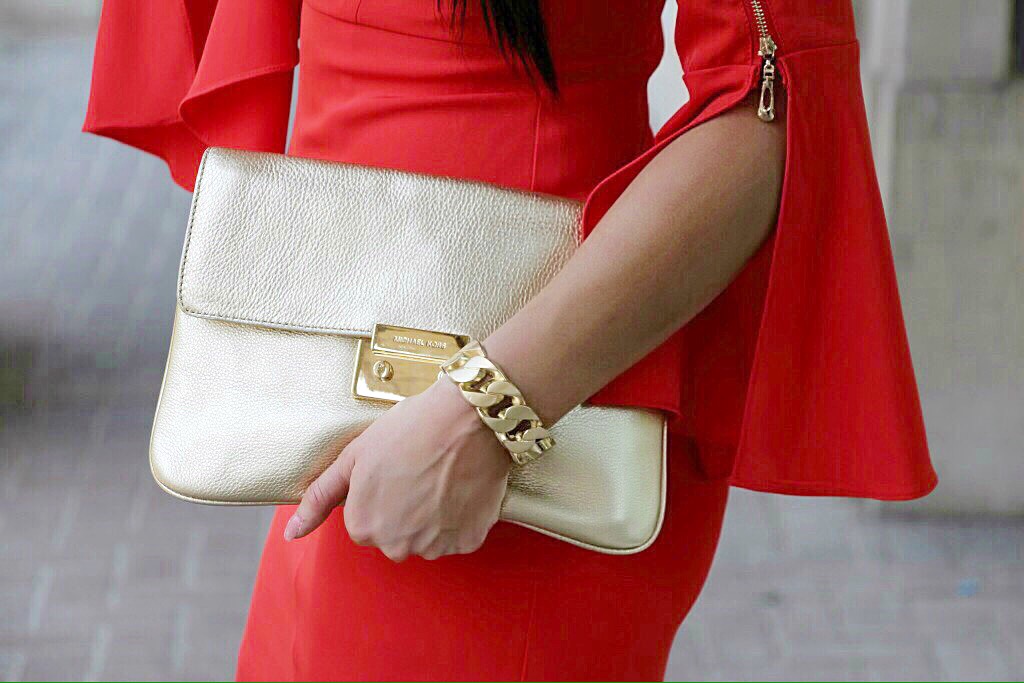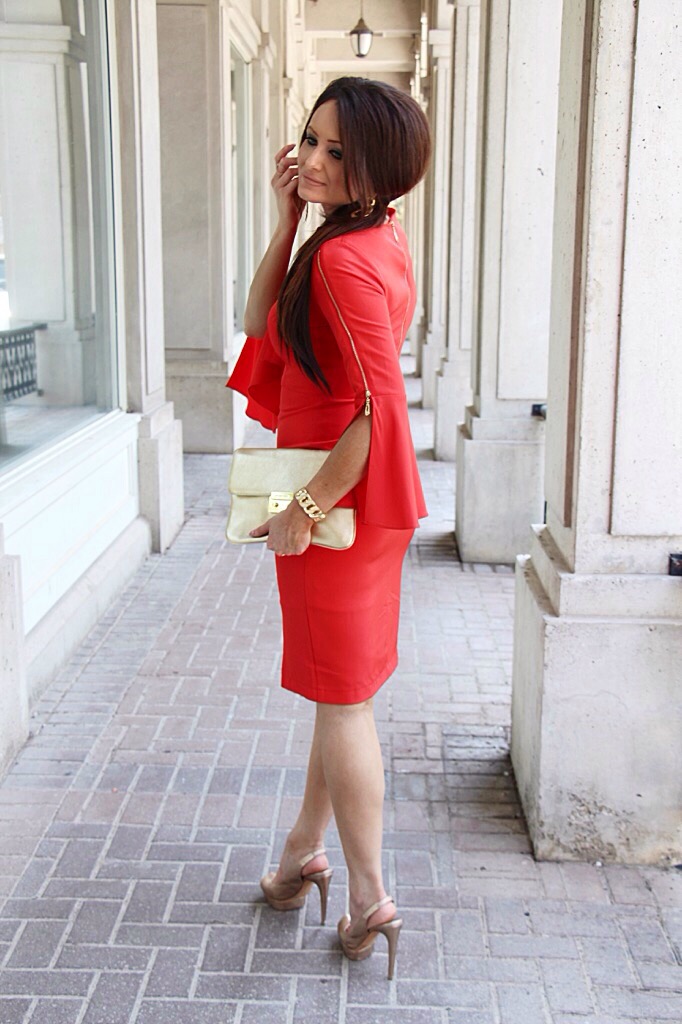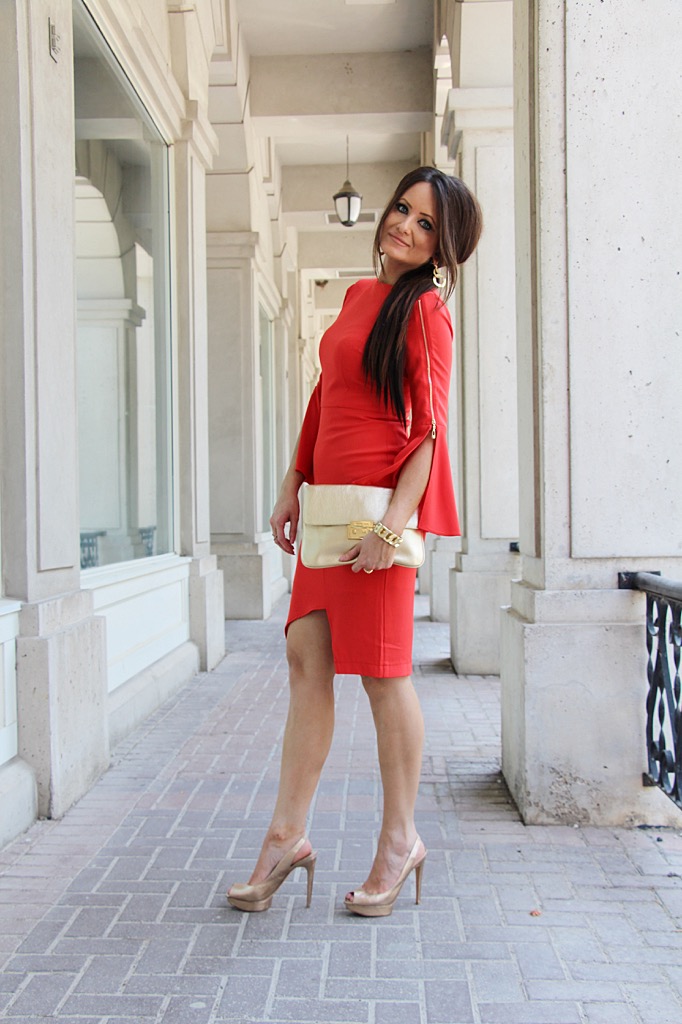 Photoshoot location: Village Square, Burlington
Dress: StyleWe Click here
Earrings: Le Chateau
Bracelet: Guess
Shoes: BCBG Maxazria
Clutch purse: Michael Kors
Rings: Anarchy Street Click here and use coupon code: HELENA20 to receive 20% off at checkout!
I am excited to share with you another of my outfits that I selected from StyleWe clothing. When I was browsing through the dresses section, (side note – they have so many beautiful styles of dresses) I just happened to spot this orange dress as it totally caught my eye! I don't have anything like this in my closet so I just had to have it! It's such a unique style and love that it's not something you'd find at the mall.
This dress is so stylish and will make you stand out in the crowd and people will wonder where did you get this dress from?!I just love the bell sleeves, the zipper details on the sleeves and the cut of the front of the dress is so cool! This fabric is very good quality that will last a very long time if taken good care.
I just fell in love with this whole look – which I consider very classy and glamorous. It's the perfect dress to wear to a bridal shower or to a wedding! I wouldn't say that this dress is office appropriate, it is a bit too overly dressy for the office. I would just save it on special occasions to wear. I love how I was able to match up my gold shoes and accessories along with the gold zipper to flow well which makes the outfit! If you do not own a pair of gold shoes or purse, you can pair it with a pair of neutral colour shoes and purse.
Bells sleeves are so in right now this season, I used to have a couple of tops and dresses with bell sleeves back in the 90's. I am so happy that they are back in style for a change and I am glad that I spotted this dress because I feel it suits me in a way that I had visualized it just by looking at it online. This dress comes in black as well so be sure to check out StyleWe to shop!
Thank you again StyleWe for this amazing opportunity!