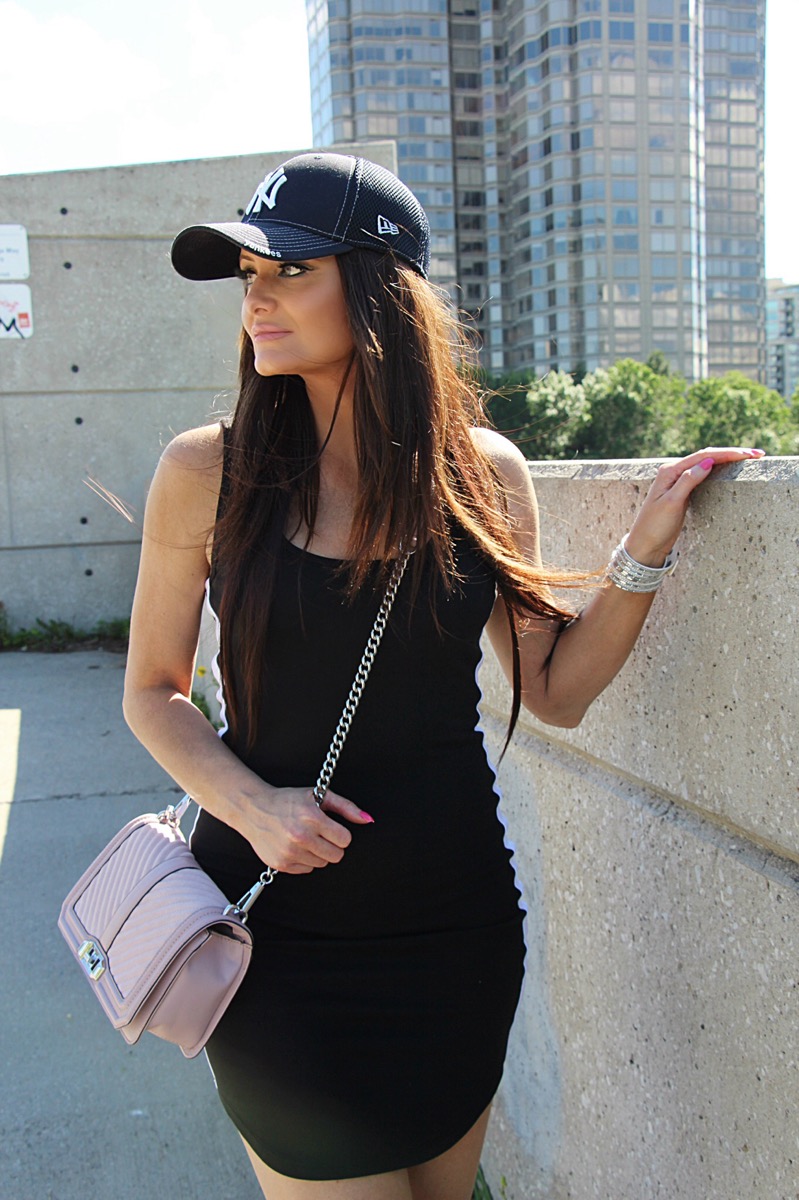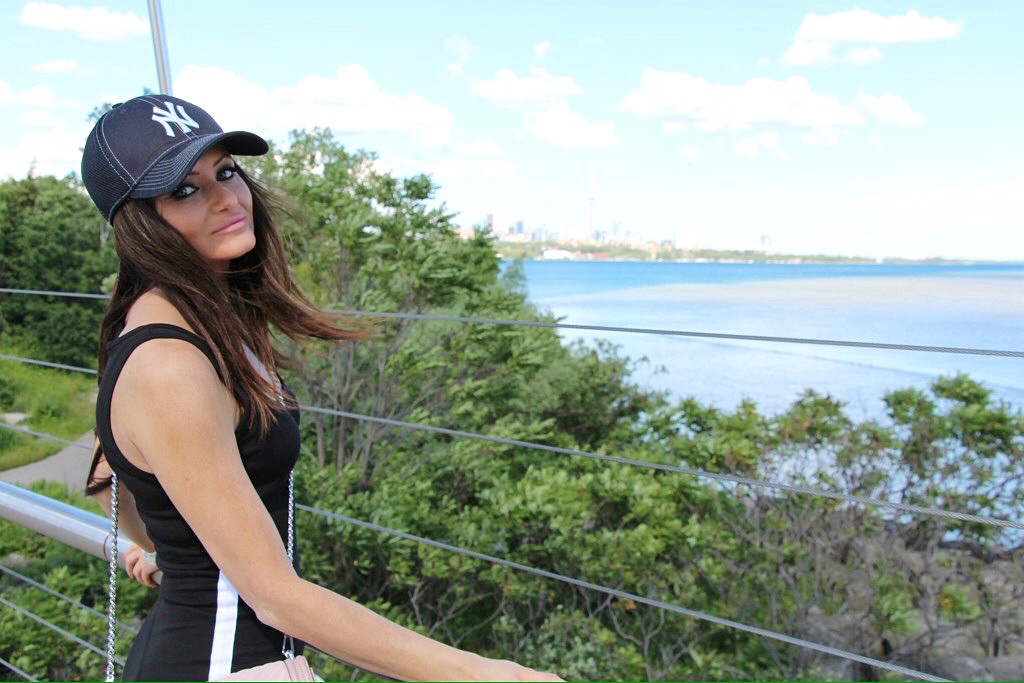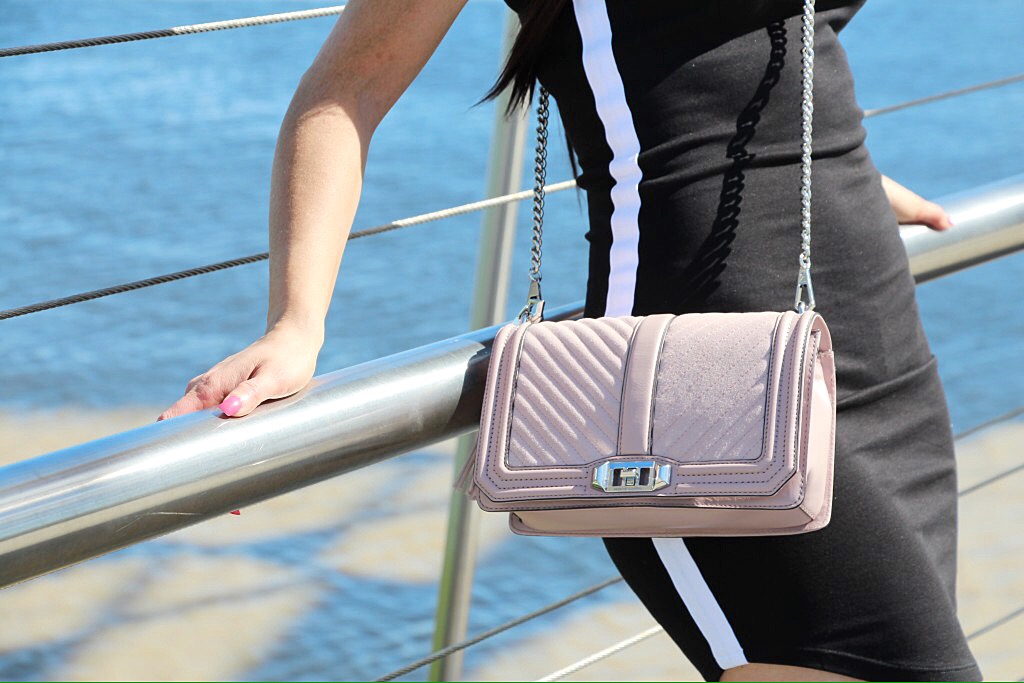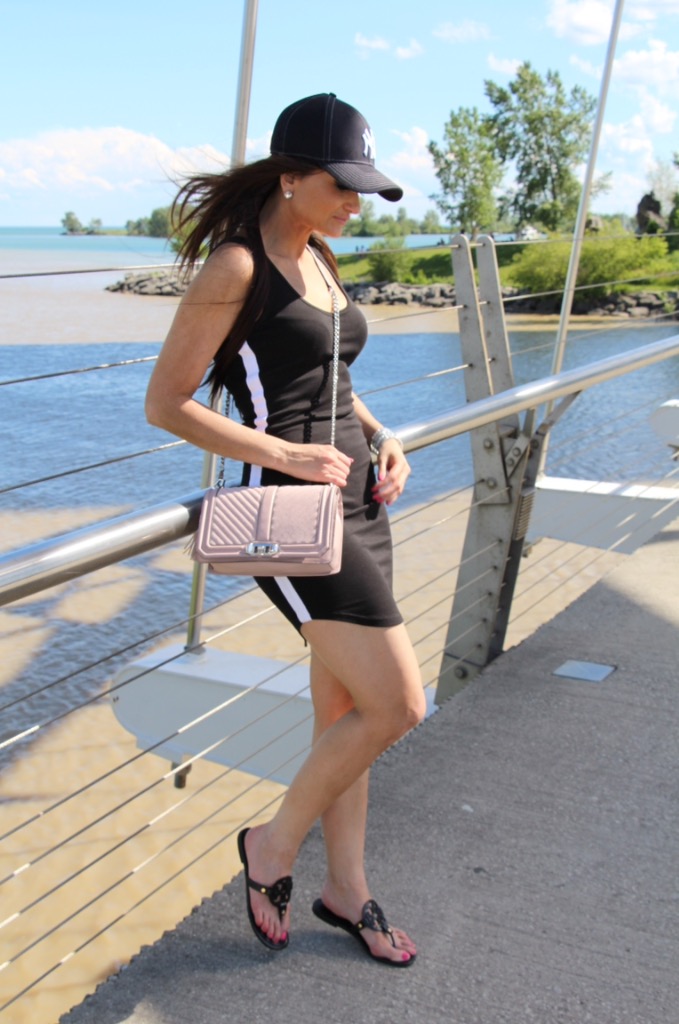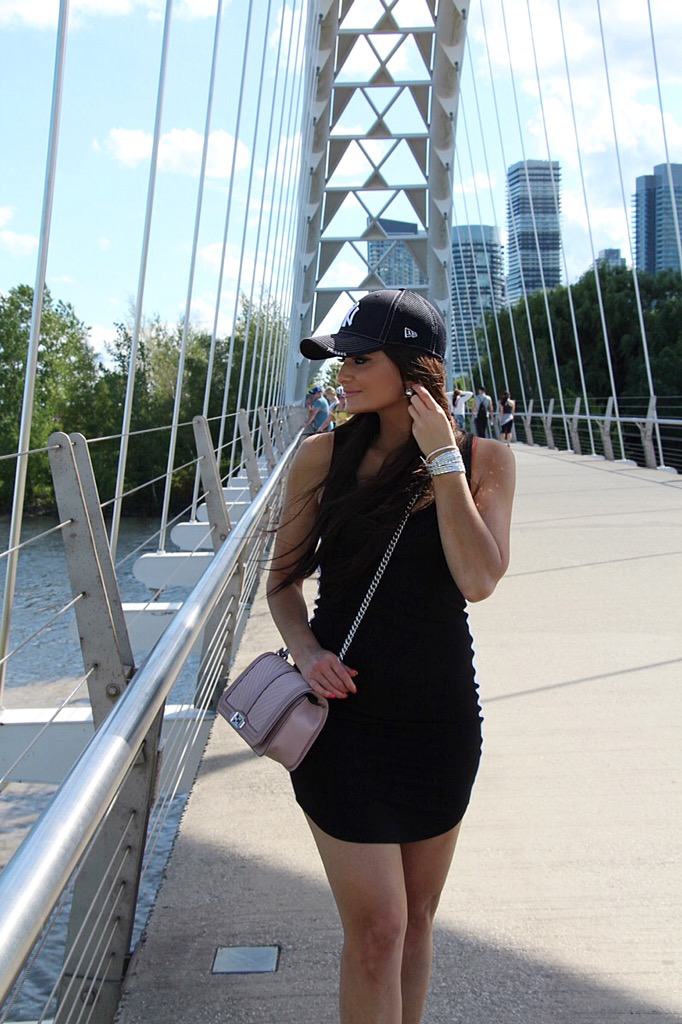 Photoshoot location: Toronto Lakeshore
Dress: Forever 21
Baseball hat: NY
Flip flops: Tory Burch
Purse: Rebecca Minkoff
Bracelet: Boho Betty Click here to shop and use code: HOUSEOFMARZ to receive 20% off at  checkout! 
Heyyyy ladies! Hope you are enjoying your summer and taking some vacation time to relax! The weather here hasn't been the greatest this month, not much sun and so many cloudy days! I am off on vacation this week and was away to Ottawa for a few days with the family! It is always good to get away from home to have a change of scenery! I am hoping for nice weather and in August as well.
This recent outfit I am wearing is one of my faves to wear when I am out strolling along the lakeshore on hot summer days. I love this sporty casual look. I'm not a very sporty person – my kind of sport is working out at the gym or at home, power walking, swimming and rollerblading! This dress I am wearing is from Forever 21. I was looking for a simple short black tank dress all last summer and with no luck! I finally found one this summer and loved it on me! What made it is better was the price – only $19! It comes in red as well. It is still available if you are looking for a simple tank dress for the summer -click here to check it out! I love adding a pop of colour with a cute purse when wearing all black in the summer. This purse is not available in this colour but they have other colours available -click here if you are looking to shop for this specific purse!
Be sure to check out LIKEtoKNOW.it and stay in the know to shop my look! Happy shopping:)