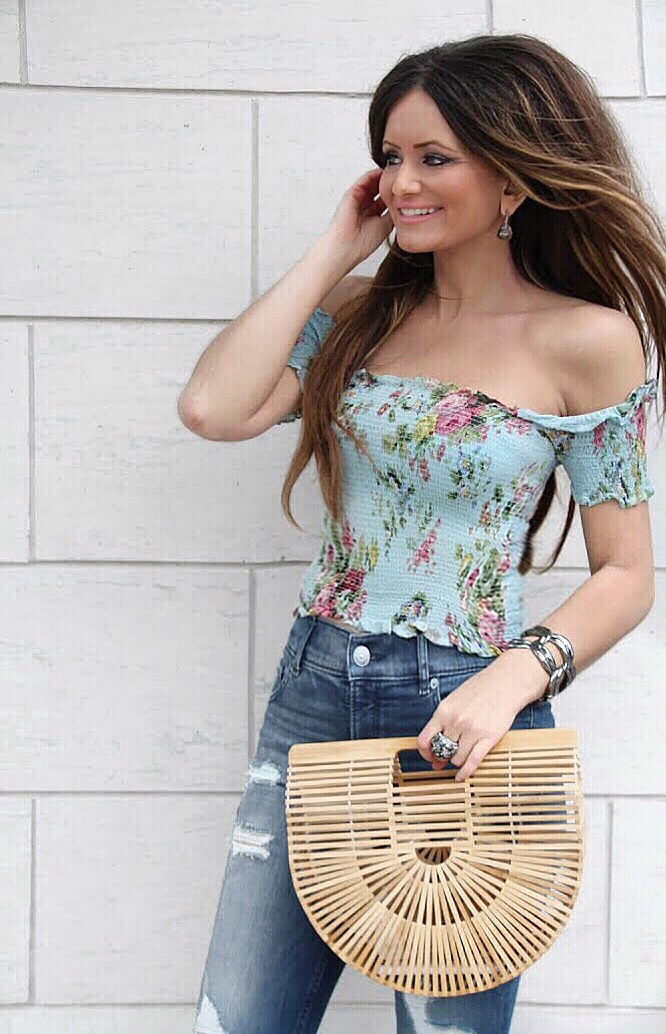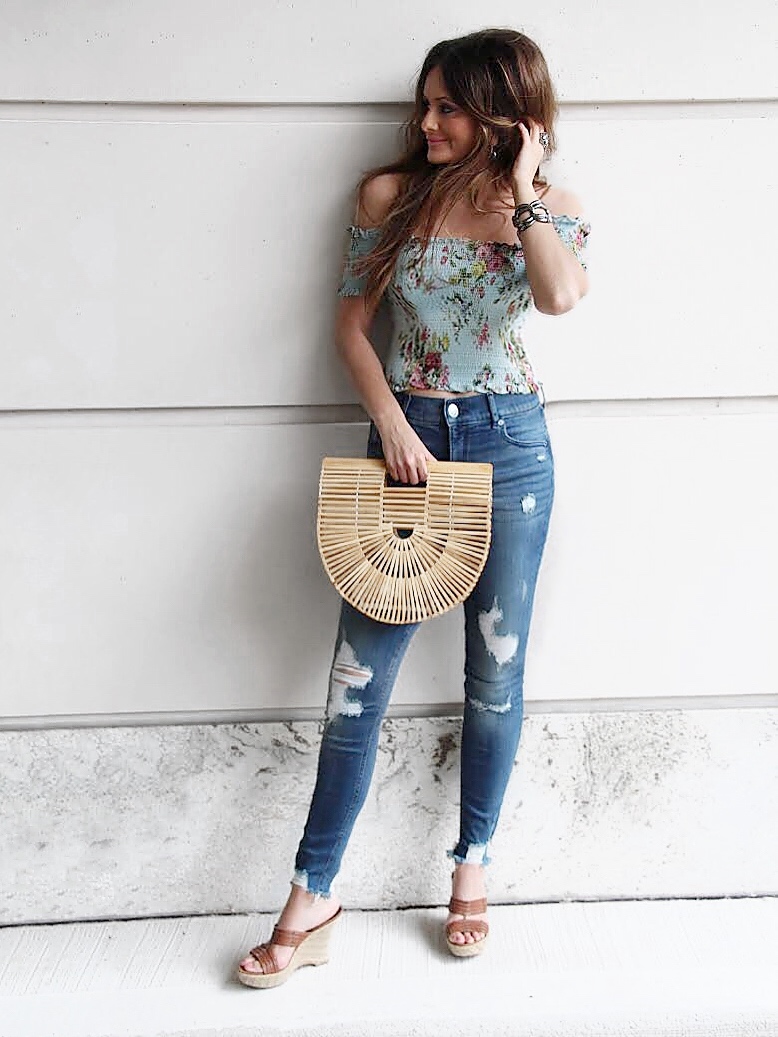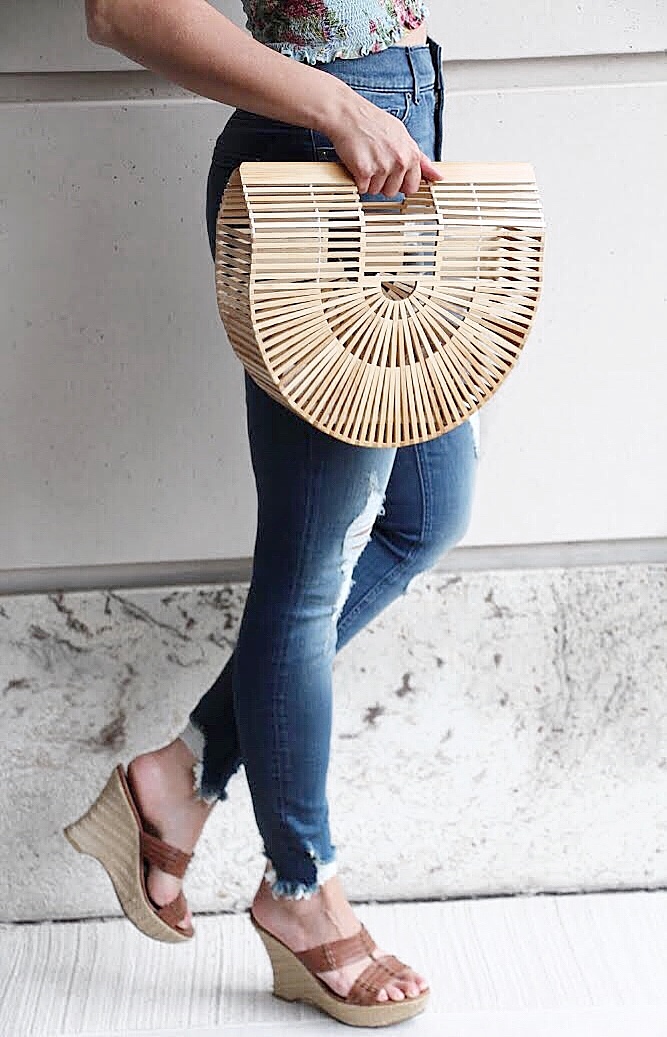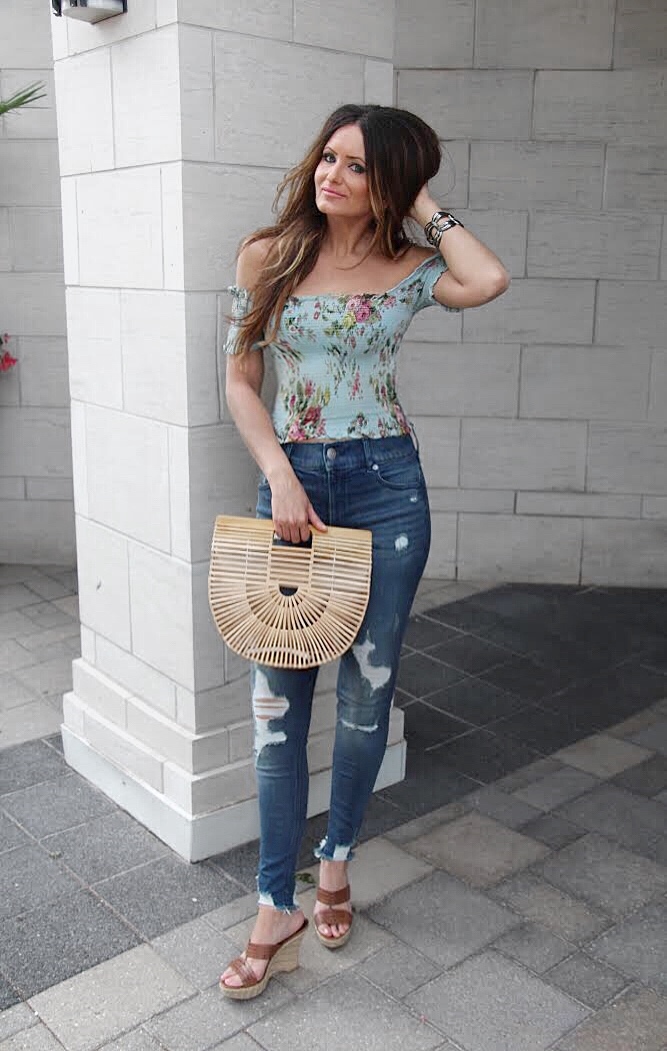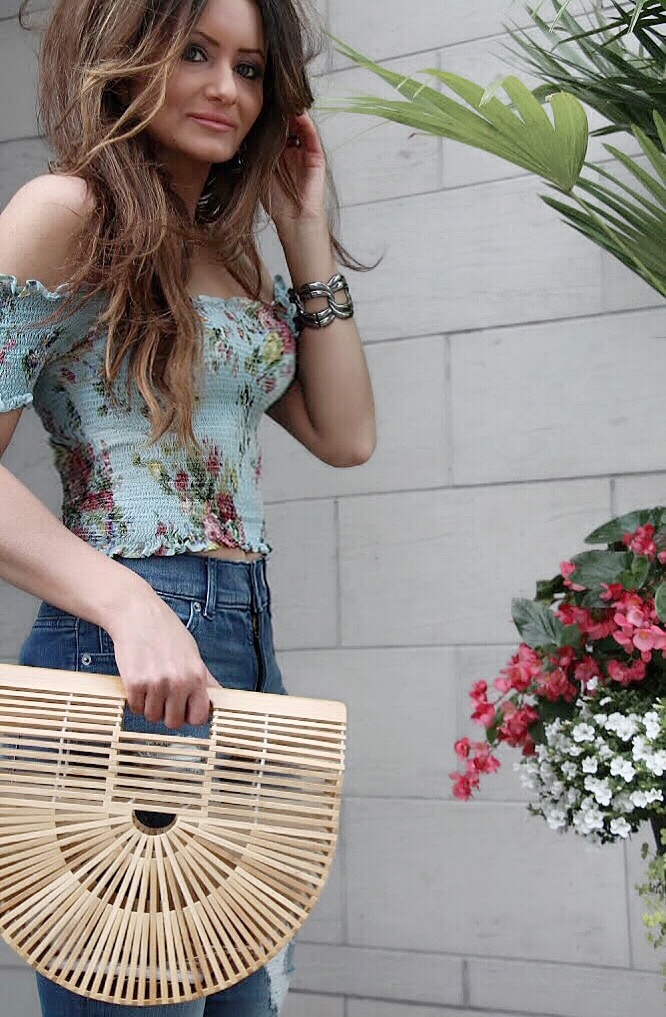 Top: Le Chateau (Similar here)
Jeans: Express (here)
Wedges: Marciano
Purse: eBay (here) & (here)
Heyyy Happy Weekend friends!!! Hope you had a great week! This past week has been crazy with Birthday celebrations! First we celebrated my Mom's Birthday on Tuesday evening at my sister's house. We had a Mexican themed dinner and ate tacos – it was delicious! But then the next day I felt sick which was weird. I felt very tired/weak and my legs were aching. I had a bit of a sore throat and a bit of the sniffles. I couldn't figure out if it was allergies or if I was getting a cold/flu. So the next day I felt a bit better from all the rest I had and doing nothing. Then on Thursday we had dinner at my Mom's for my sister's Birthday. It was a Chinese theme and we got Chinese take out. I must say that my mom and my sister are so creative with Birthday themes! My Birthday is coming up on Tuesday so we are planning on having Greek food for dinner!
So here I am at home, relaxing and writing this blog on my phone! LOL. l plan on doing some housework today and running some errands. So I thought I better finish this blog today!
Okay here's my outfit details – you wouldn't believe that this crop top I am wearing is like 15 years old! I used to wear this when I was 23 years old with a pair of low rise denim pants or with a skirt. I purchased this at Le Chateau which was my all time fave store back in the day when I used buy all of my clothes there. For some reason I never got rid of this top because I always though this look would always come back in style and it came in handy! I saw a lot of these type of crop tops at a few stores in floral patterns or solid colours. I thought, wow it looks like my blue one I have and yay it's back in style!
So I prefer to wear this crop top with a pair of mid rise or high waisted denim because I am at an age (turning 39) that I don't feel comfortable wearing a crop top the way I would have as a teenager. I've found that as I'm getting older I'm learning ways to make pieces of clothing I used to wear years ago work for me today. It's all about how you balance your outfit to make you feel comfortable. I think it all depends on your personality, mentality and your style and how you can pull it off for your age.
What are your thoughts on wearing crop tops in your late 30's or early 40's?
I have rounded up similar ones in different colours at LIKEtoKNOW.it