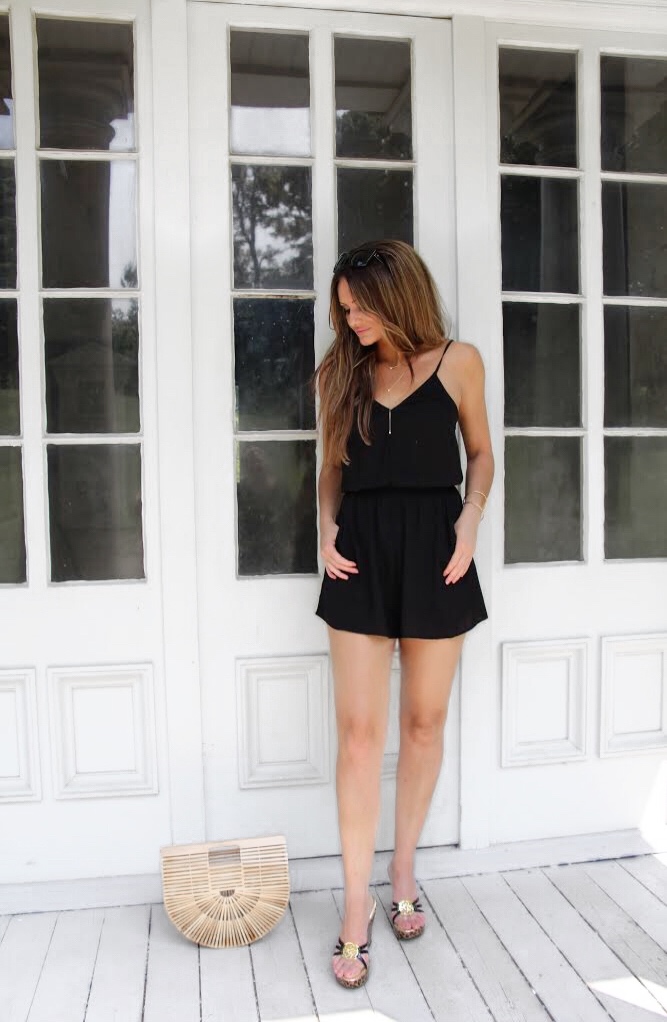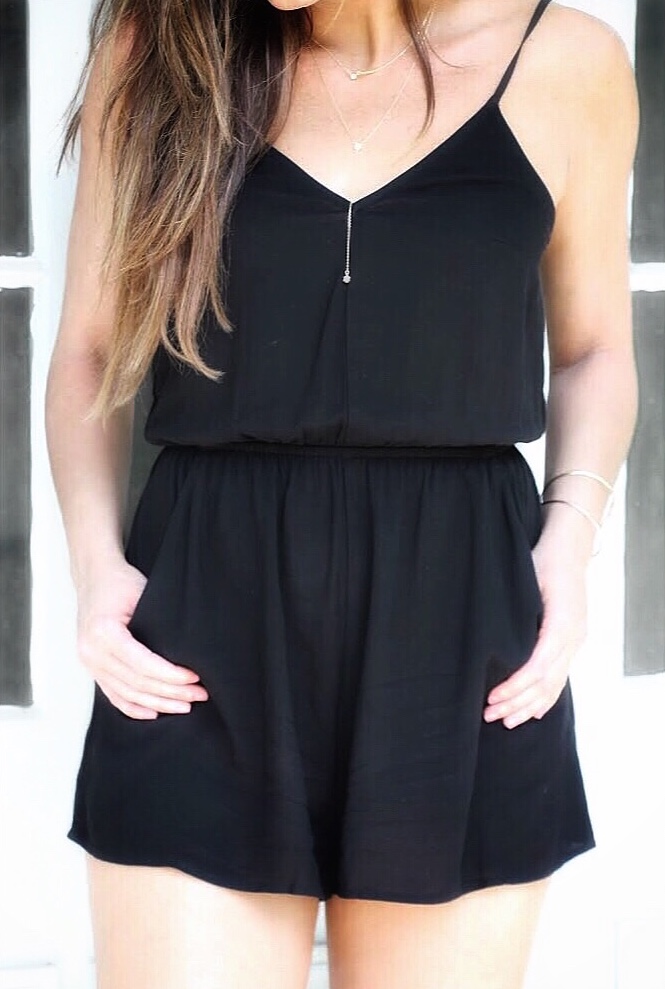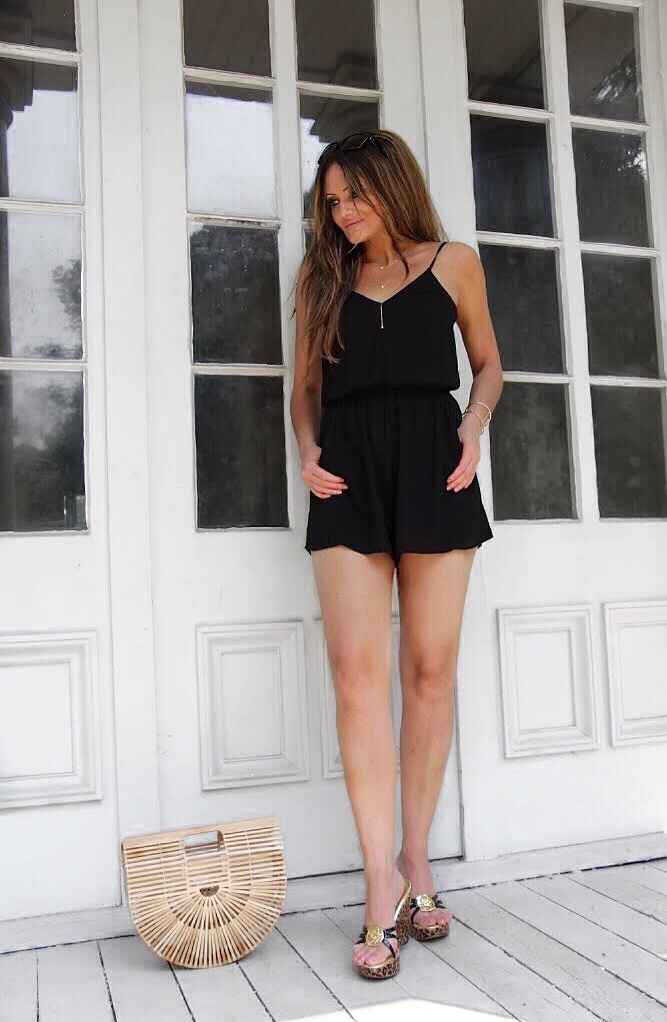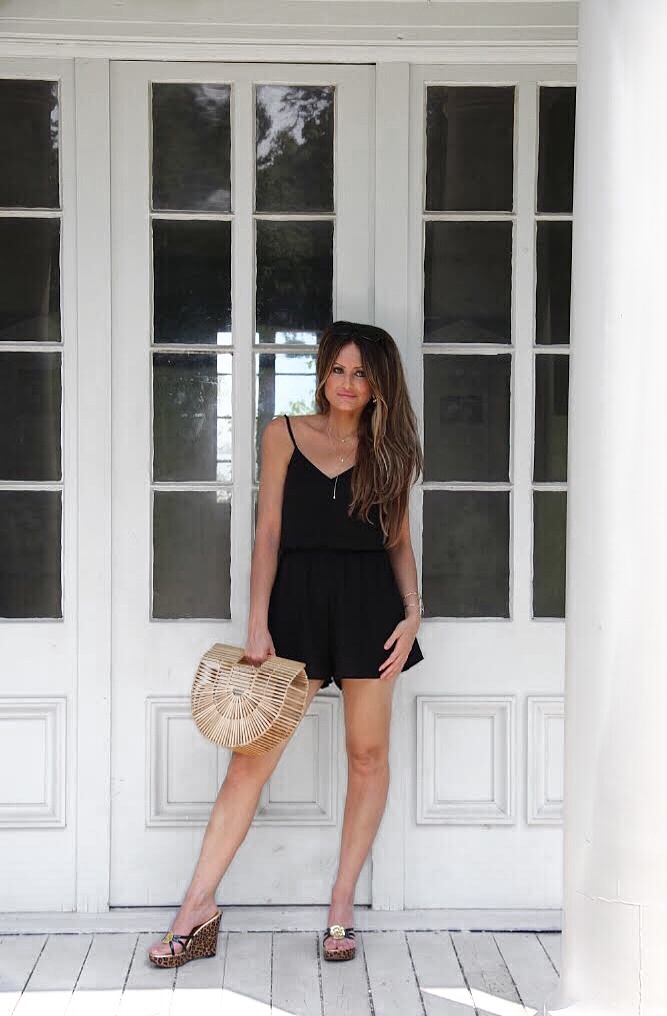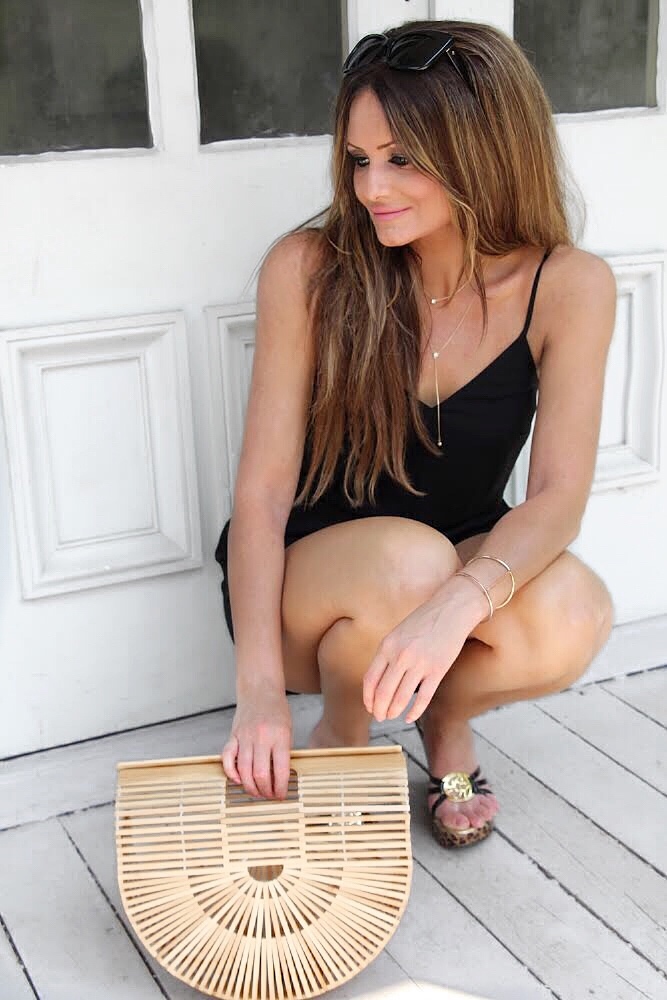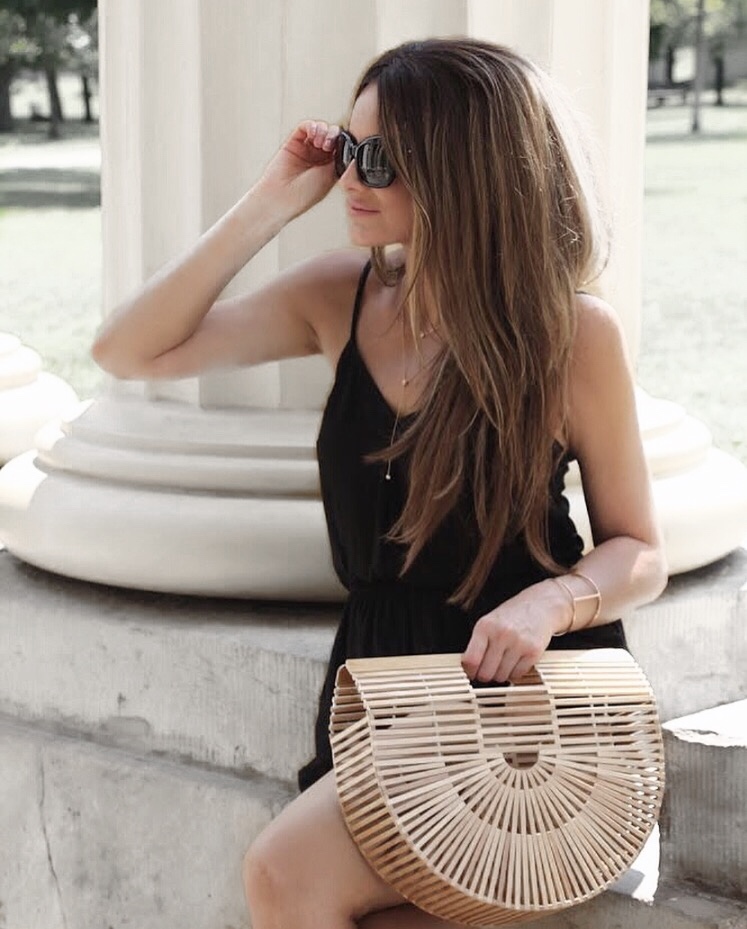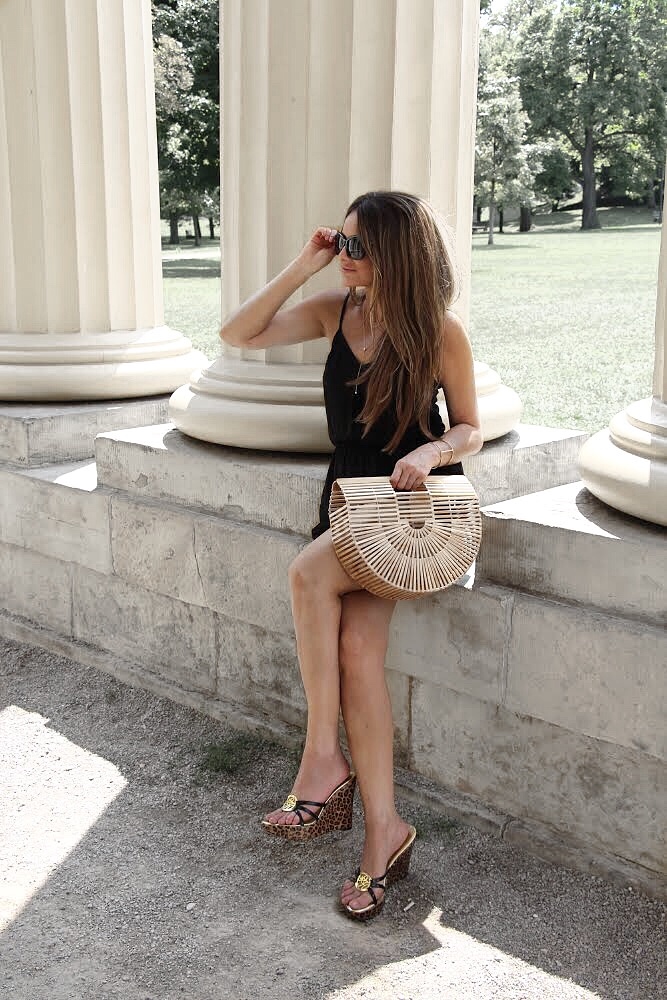 Photoshoot location: Dundurn Castle, Hamilton
Romper: H&M (Similar here) & (Similar here)
Wedges: Paris Hilton
Purse: eBay (here) & (here)
Necklace: Forever 21 (Similar here) & (Similar here)  
Well Hello September! I am trying to catch up on my blogs of my summer wardrobe before summer ends and then I'll be moving forward to share my fav fall staples! I am a little bummed that summer is nearly over and it sure flew by too quick!

  But on the  the bright side – I am actually looking forward to wearing my new fall pieces!
Now, here's my outfit details!  This is the first romper I ever owned! Can you believe that?! I saw how a lot of other bloggers were wearing them this summer, but I couldn't find one that I actually liked on me until I came across this little black one (here) from H&M. This romper was only $19! Such a deal! I must say it was absolutely comfy to wear on that day for my photoshoot, it was boiling hot that weekend and this romper is soooo light! Perfect for hot days like this one and every women should own one!  Hope you all enjoy the rest of your summer and make the most of it before it ends!
I have linked up one here and similar ones at LIKEtoKNOW.it