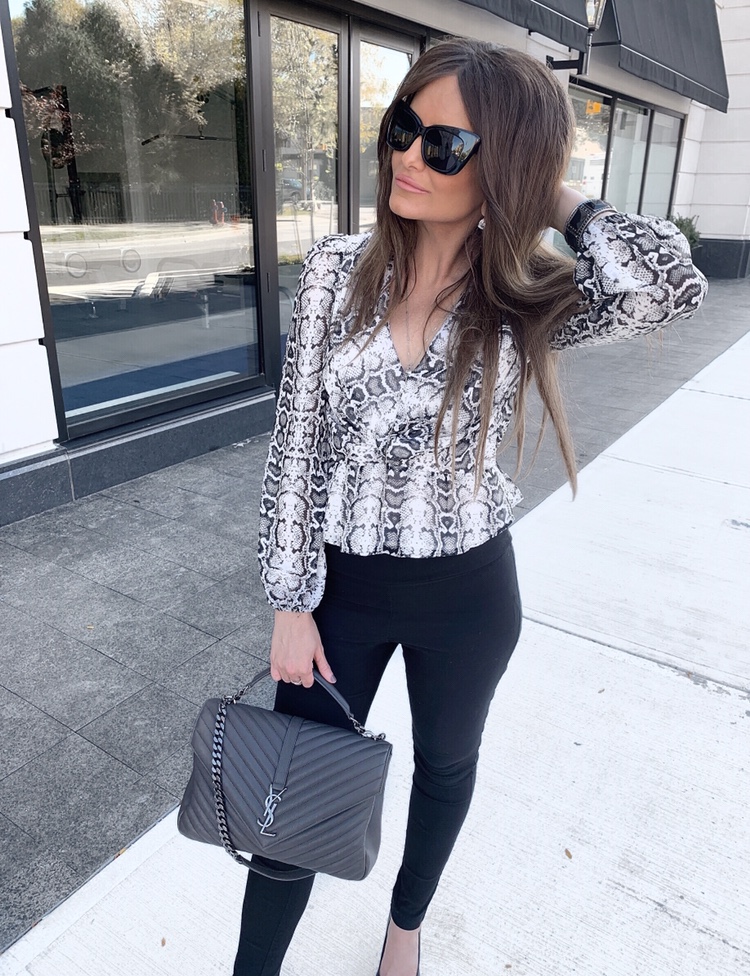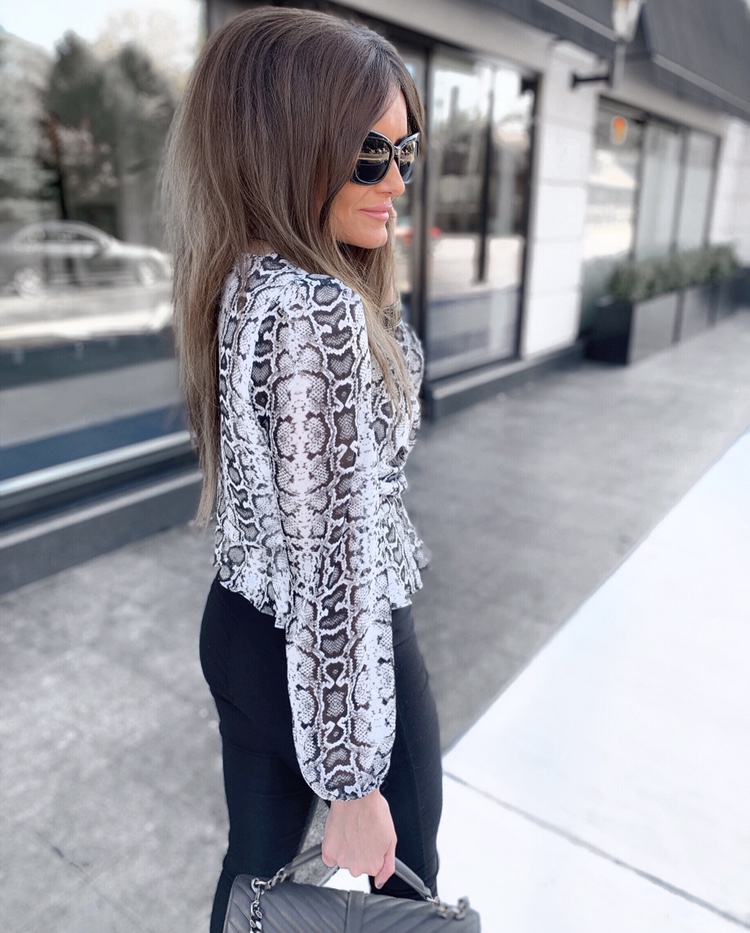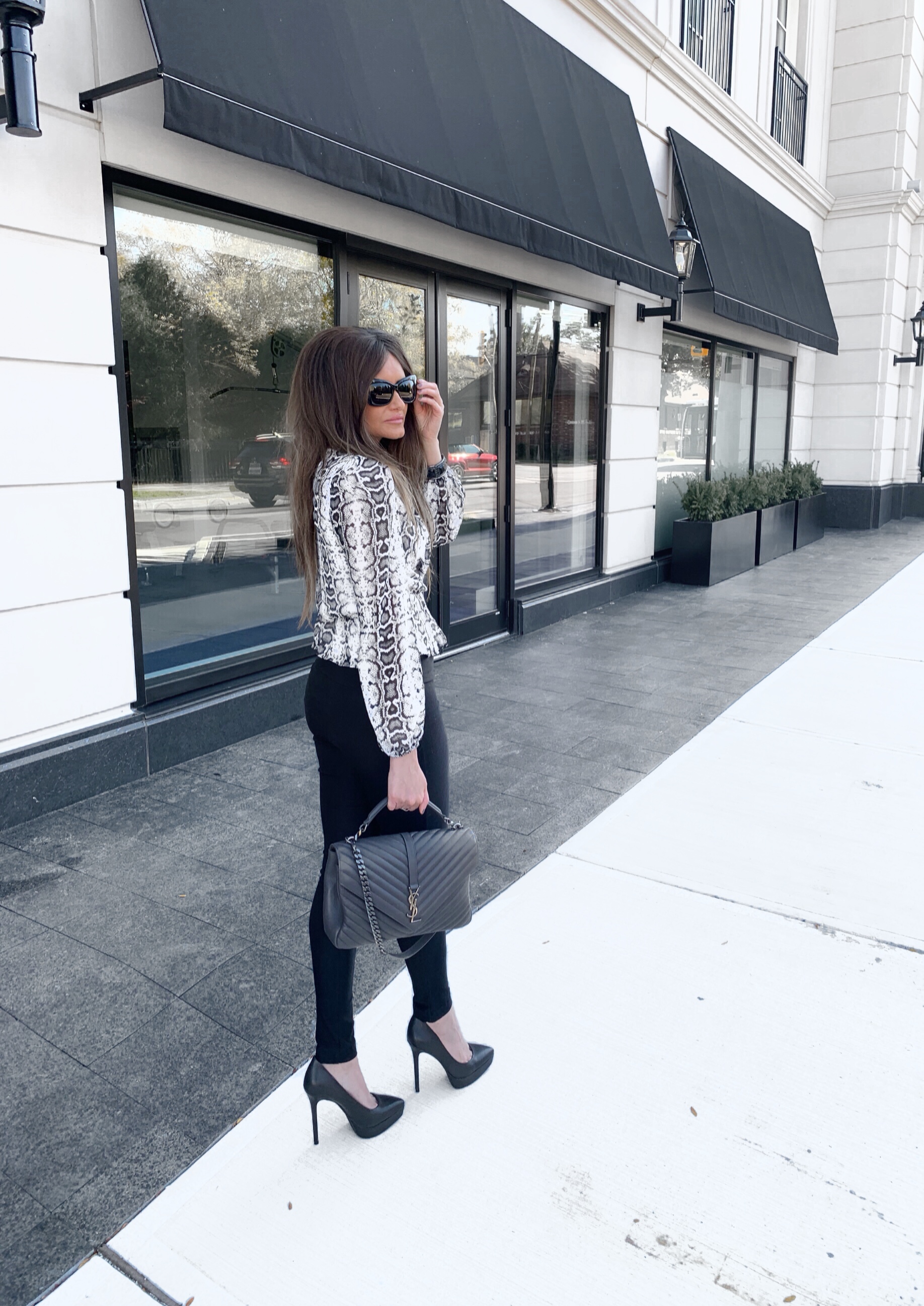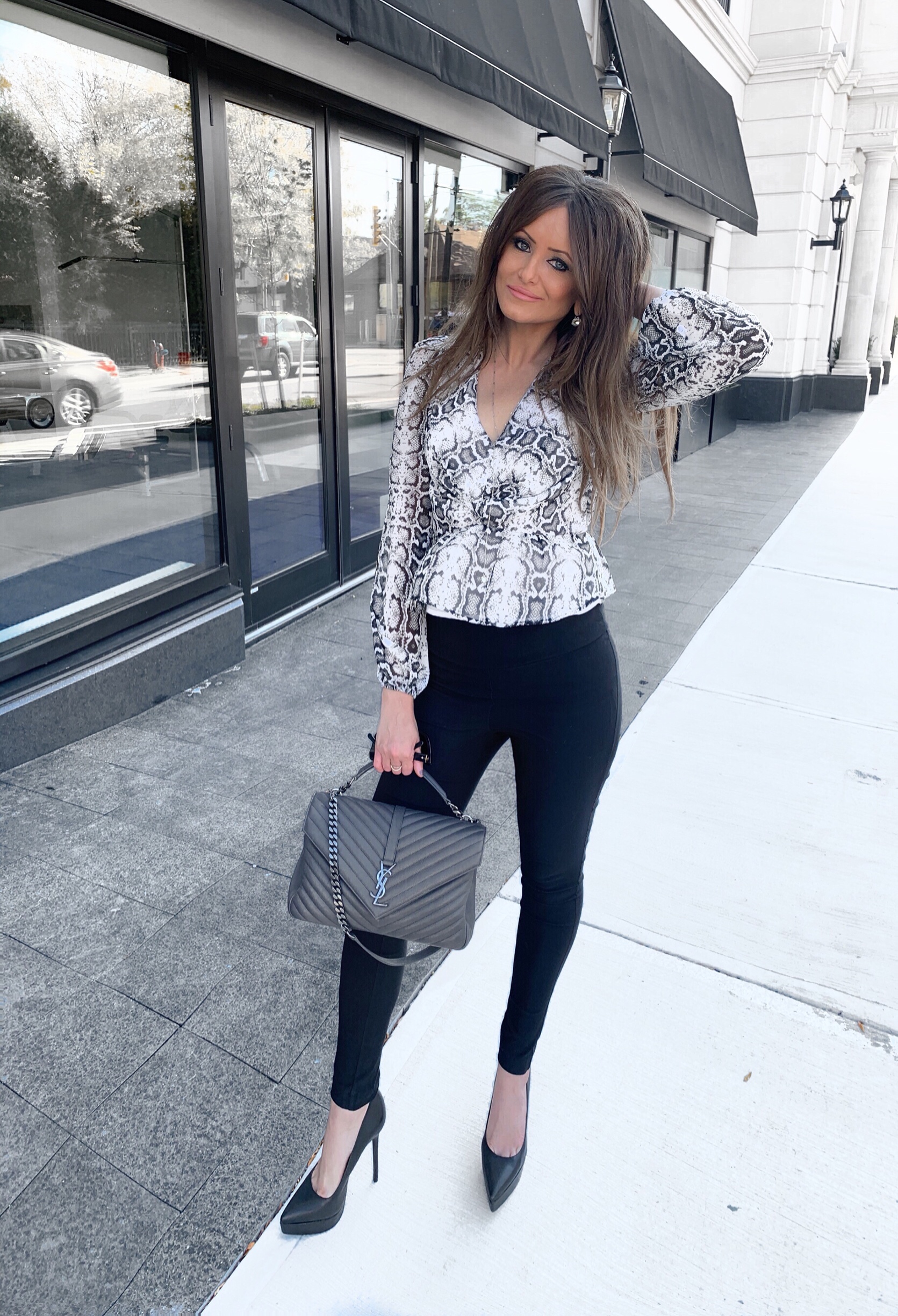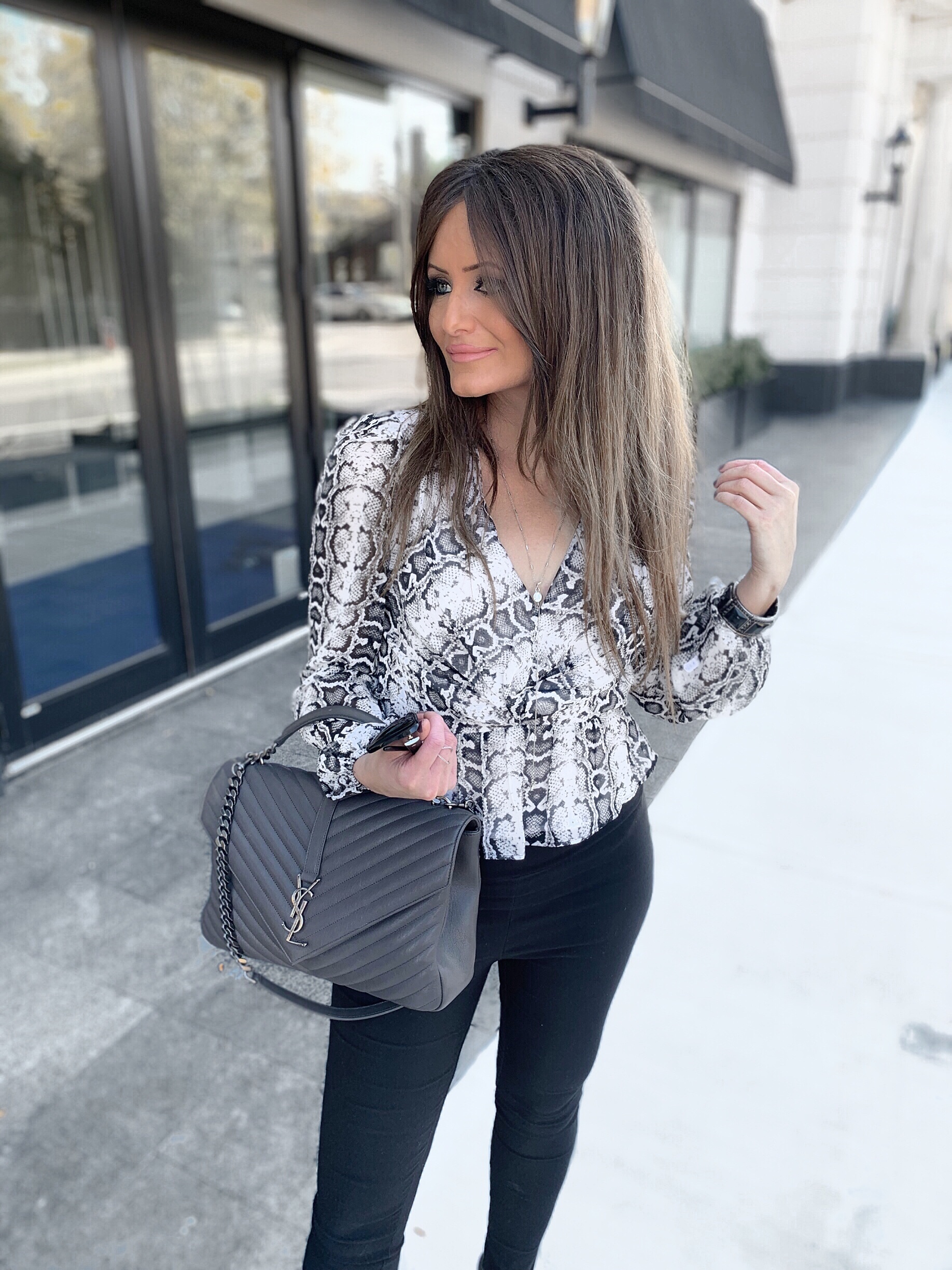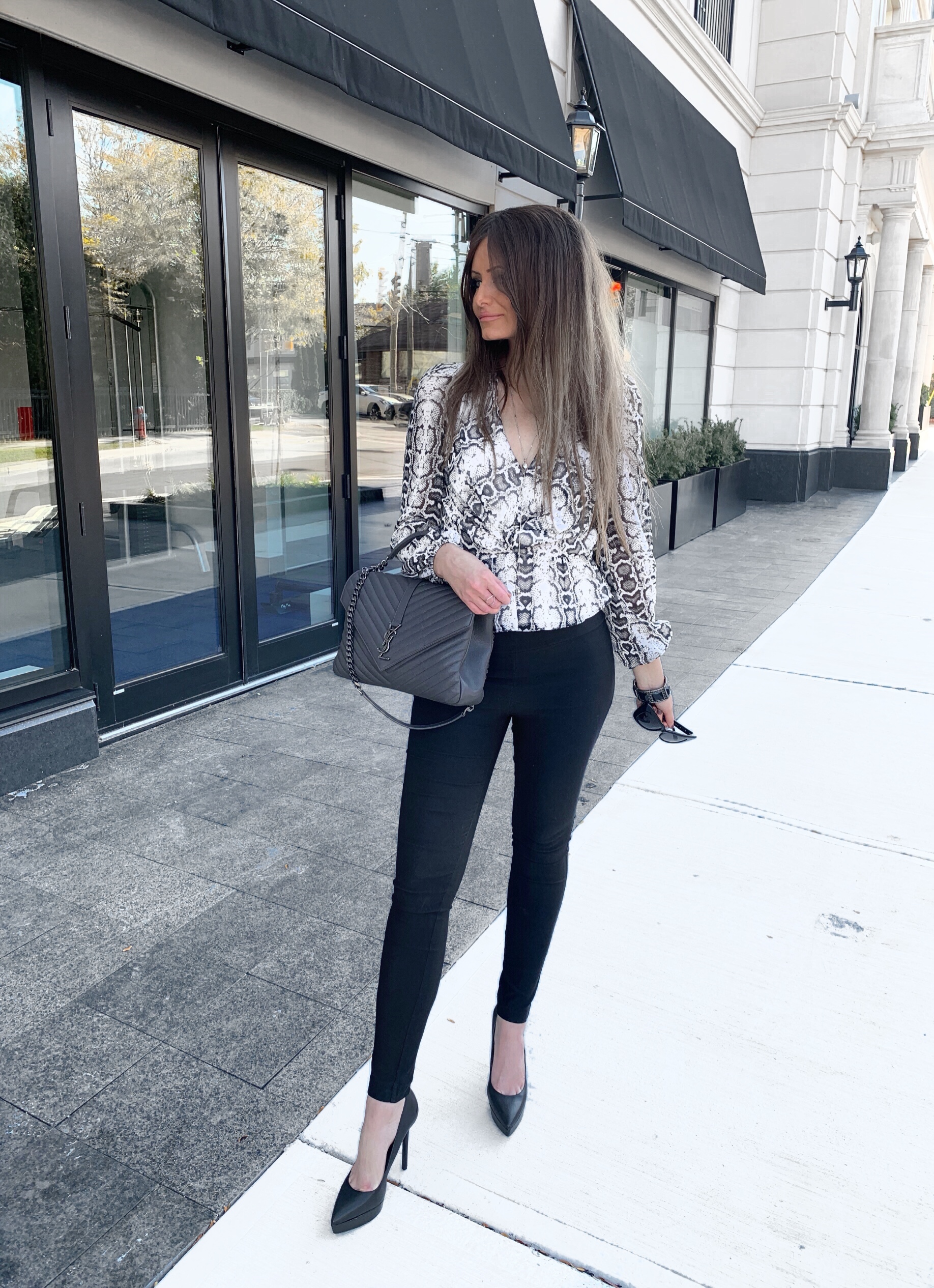 Photoshoot Location: Oakville, Ontario
Blouse: Express (here) & (Similar here) & (Similar here)
Pants: Urban Planet (Similar here)
Shoes: Jessica Simpson (here)
Purse: Saint Laurent (Similar here) 
Sunglasses: Kate Spade (Similar here) 
It looks like fall has ended so early now we have a snowstorm happening here!  So I thought I better finish posting my fall outfits here on my blog! I have been spending more time on Instagram and will have to try to spend more time here on my site.
As you can see I am still obsessing over animal prints this fall and wanted to share with you my current outfit details. This peplum blouse (here) caught my eye when I was browsing online at the Express site. When I saw it went on sale I purchased it right away because this blouse was selling so fast! I am wearing a size small if that helps and I can probably get away with a size medium. This blouse is nice to wear for work in the office with a pair of black dress pants, pencil skirt or even a pair of black jeans for a casual look. I received compliments on my blouse when I wore it to work earlier this month.  Now it's kind of too cold for me to wear it and I have been wearing sweaters lately!
As for these pants (here) I am wearing, they are pull up skinny dress pants and they are stretchy which is so comfortable to wear. I purchased these pants at Urban Planet months ago and these type of pants are very difficult to find which is frustrating. I've also found similar ones from other sites as well. I am finding that these days that pants are more difficult to find and there's more tops than dress pants which I find kind of strange.
I've linked up similar styles of this blouse on LIKEtoKNOW.it for you ladies to shop!