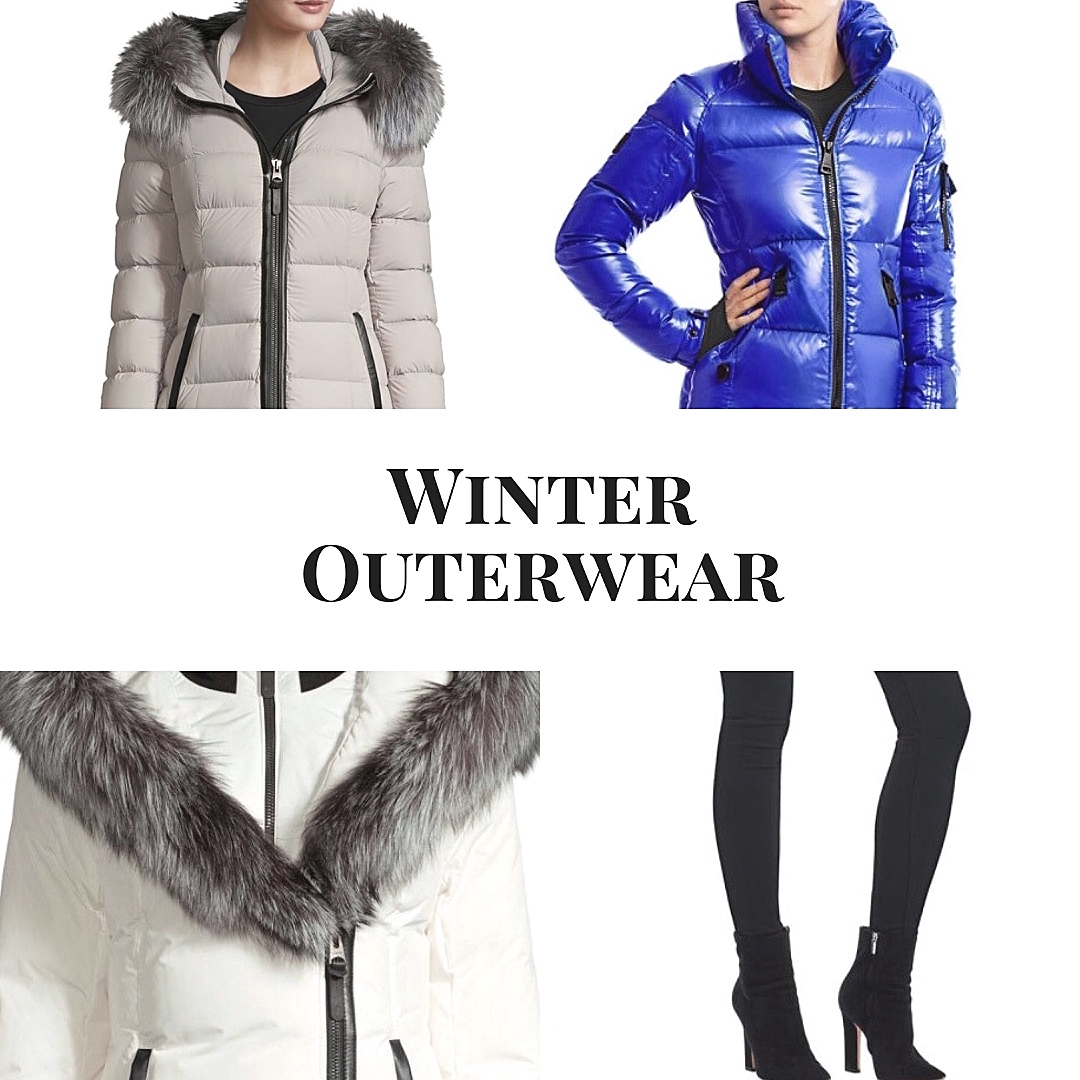 I thought I would share with you ladies the top high quality winter coats and jackets that I have rounded up to shop. If those of you living in colder climates are looking for warm winter coats and want to look stylish as well, now is the best time to shop for them since its nearing the end of the season and there's some great sales on some coats.
The price ranges are from $300 to over $2,000 depending on your budget and what you want to spend on winter outwear. some of the most expensive brands are Canada Goose, Moose Knuckles and Monclear. Those 3 brands are very high quality, warm and worth the investment.  These coats can last you for many years if they're well taken care of and are a good investment.  Why is it a good investment? Usually high end coats, bags, shoes and clothes are made from the best materials and are superior quality. The saying, "you get what you pay for" really rings true. Another great thing is that if you ever get tired of them you can sell your pieces on EBay or to a high end consignment store to get close to what you paid for them. I highly recommend selling high end items to a high end consignment store because they usually list the item for a high price for example if you bought a Louis Vuitton bag for $2,200 they will list it for $1,800 or a little more depending how old the bag is and if it's well taken care of. If you take it to a regular consignment store they would list the price very low most likely a few hundred and when it's sold you won't get much for it.
I also rounded up Mackage, SAM, Soia & Kyo and Sam Edelman which are more affordable. Mackage is pretty pricey but when it's marked down it's definitely a good deal. I recommend going to the outlets where they have a Mackage store and a lot of the coats are marked down under $1,000 if you don't want to pay over $1,000 for a coat.
Take a look at what I've rounded up – a lot of the colours are mostly black, white and greys as they are most popular. But, if there's a jacket or coat you like but want it in a different colour they do come in other colours if you just click on the photo of the coat and LIKEtoKNOW.it will take you to the actual site where you can select the colour and size to make a purchase.
That's about it for now till next time! xo