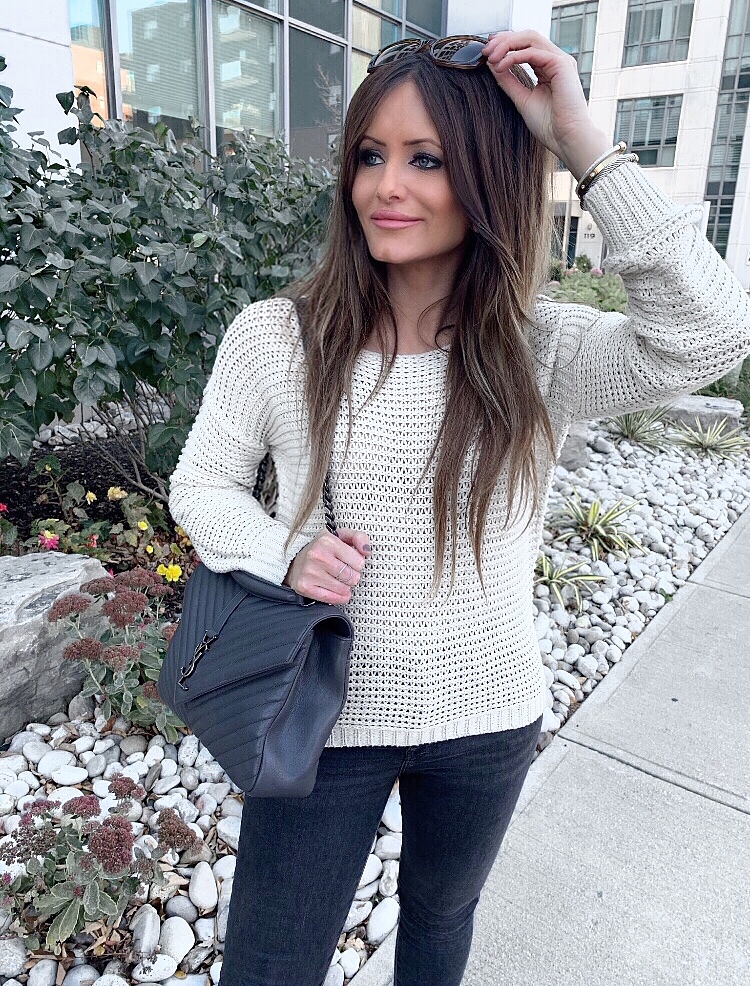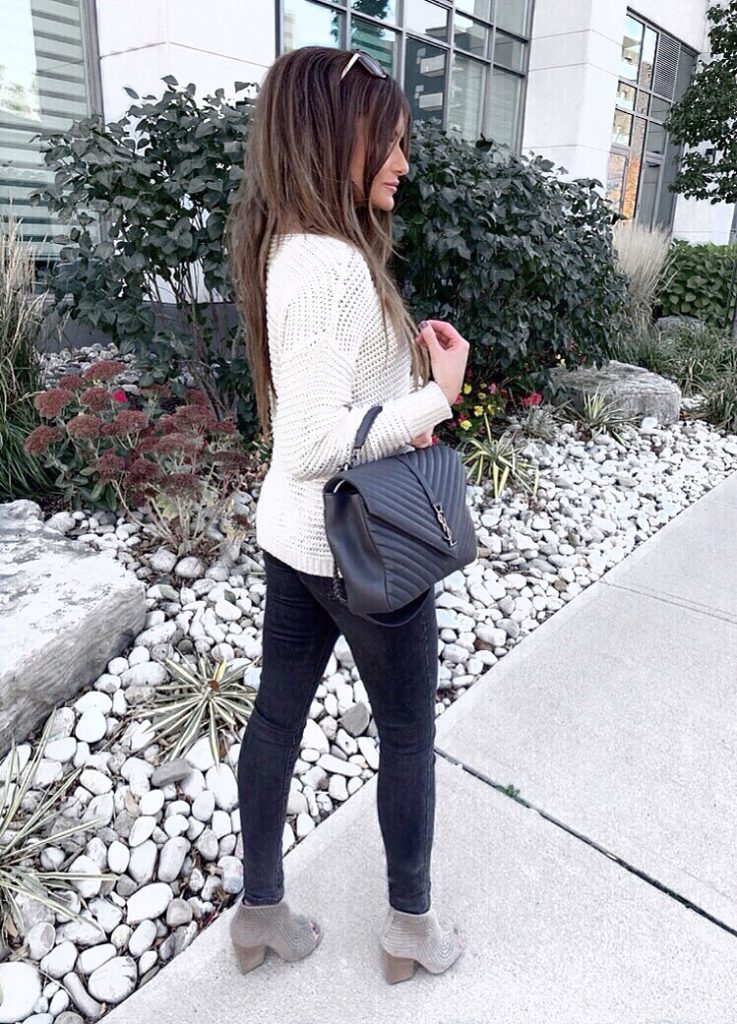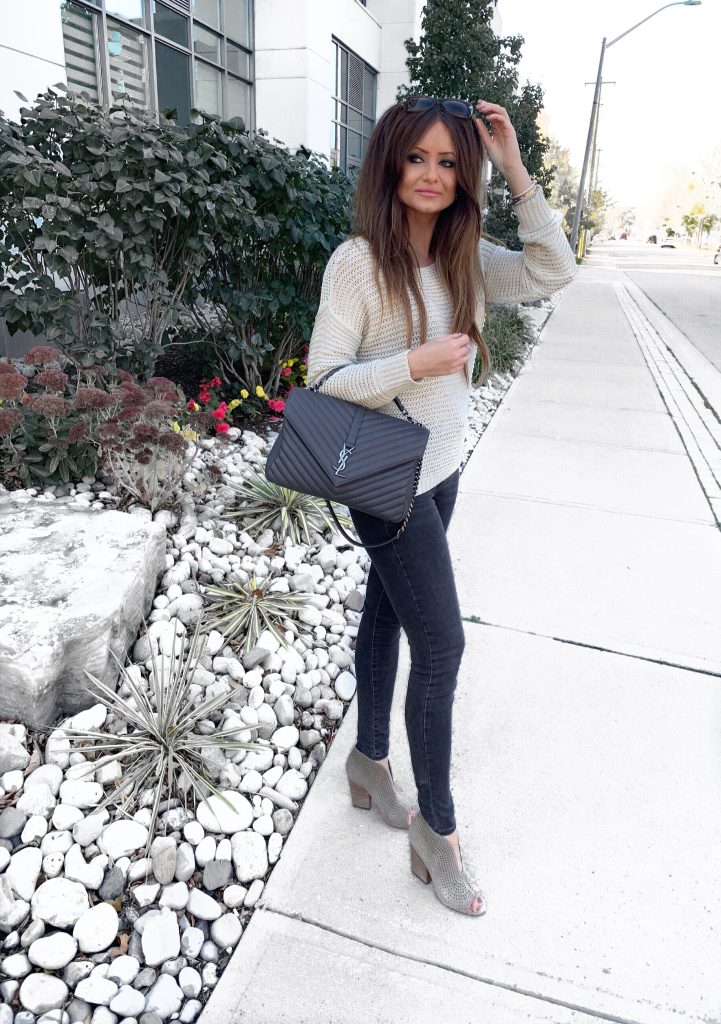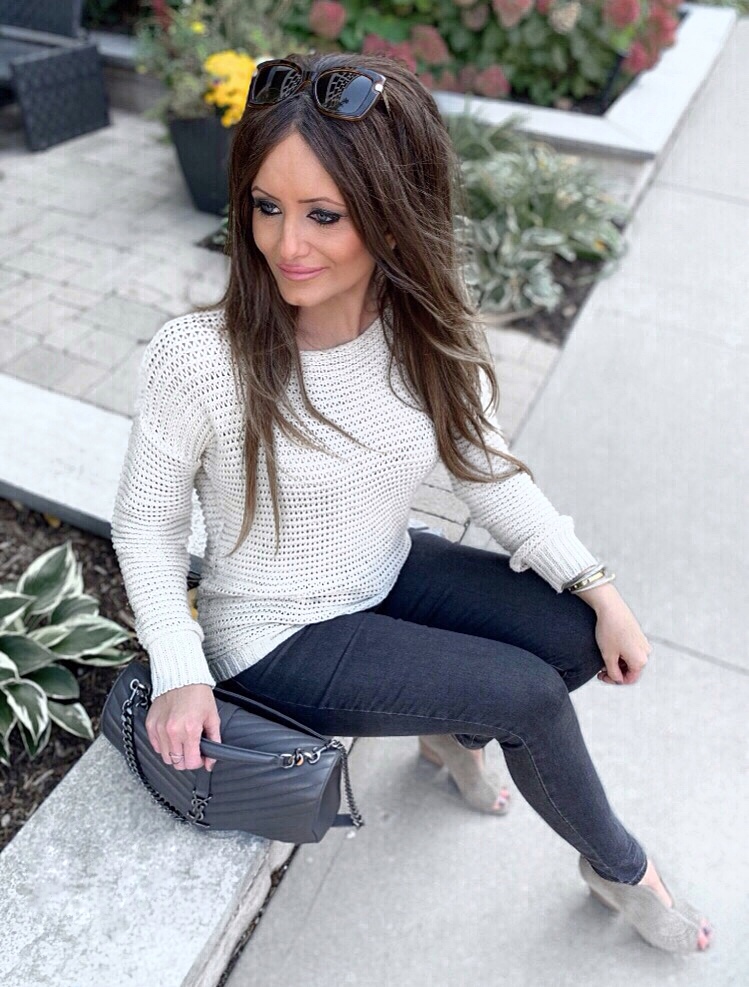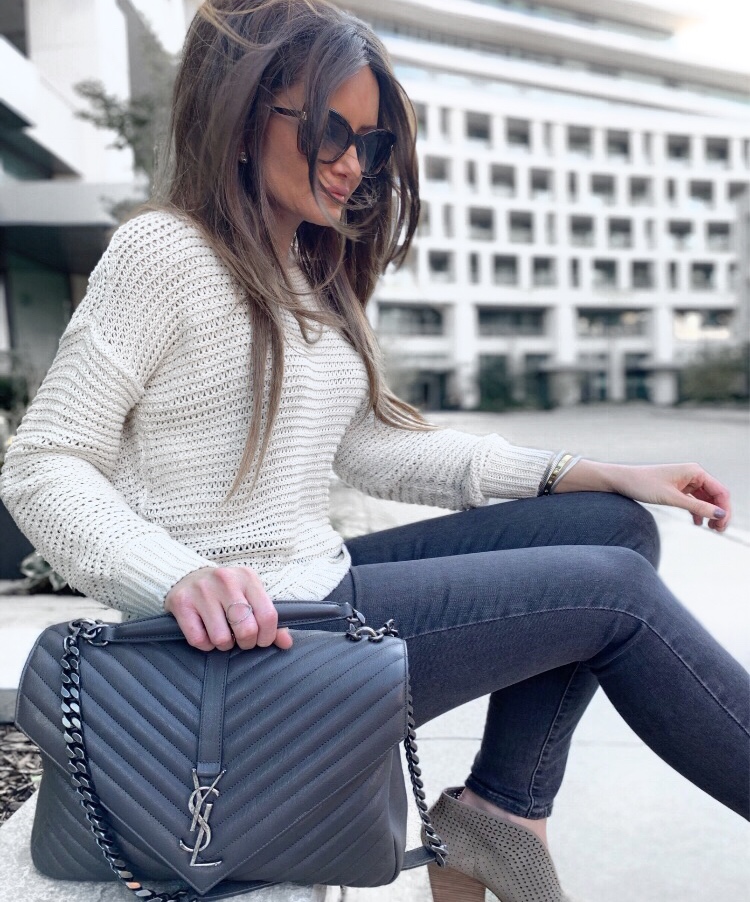 Sweater: Design Lab (Hudson Bay) (here)
Jeans: Levi's (Similar here)
Booties: Vince Camuto (Similar here) & (Similar here)
Purse: Saint Laurent (here) & (Similar here)
Sunglasses: Salvatore Ferragamo (here)
So it's been awhile since I have posted here! I've been taking a long break with blogging during this quarantine since I can't really go out to do photoshoots so hopefully soon I can! Haven't really shopped much lately for clothes, only a few things to wear at home! So loungewear has been my trend lately lol. l have been focusing on more beauty stuff and self care, so I will do some posts on that.
Now onto my outfit details…these photos were taken this past fall and I never had a chance to post these. So here l am posting it now that I have more time to myself…I know this isn't a spring or summer outfit post…this year the weather has been cold, it actually snowed a couple of times this month! So I have been wearing my winter clothes and coats for half of this month and now the weather has finally warmed up! I thought I would share with you this light weight sweater by Design Lab (here) which is carried by the Hudson's Bay department store. I purchased this sweater last summer when they were closing Home Outfitters and had tons of clothes from Hudson's Bay on sale. I actually got this sweater for $8! How crazy is that?! It was definitely a good bargain and I bought a couple of sweaters for a similar price! It was just an awesome time to shop then! I think this sweater is perfect to wear for spring on chilly days!
So I was surprised that I came across this exact same sweater on Hudson's Bay website. It comes in 3 different colours and the price is pretty affordable. I linked it up on LIKEtoKNOW.it
That's about it for now till next time! Hope you all are staying safe and healthy! Xo
Pages: 1 2