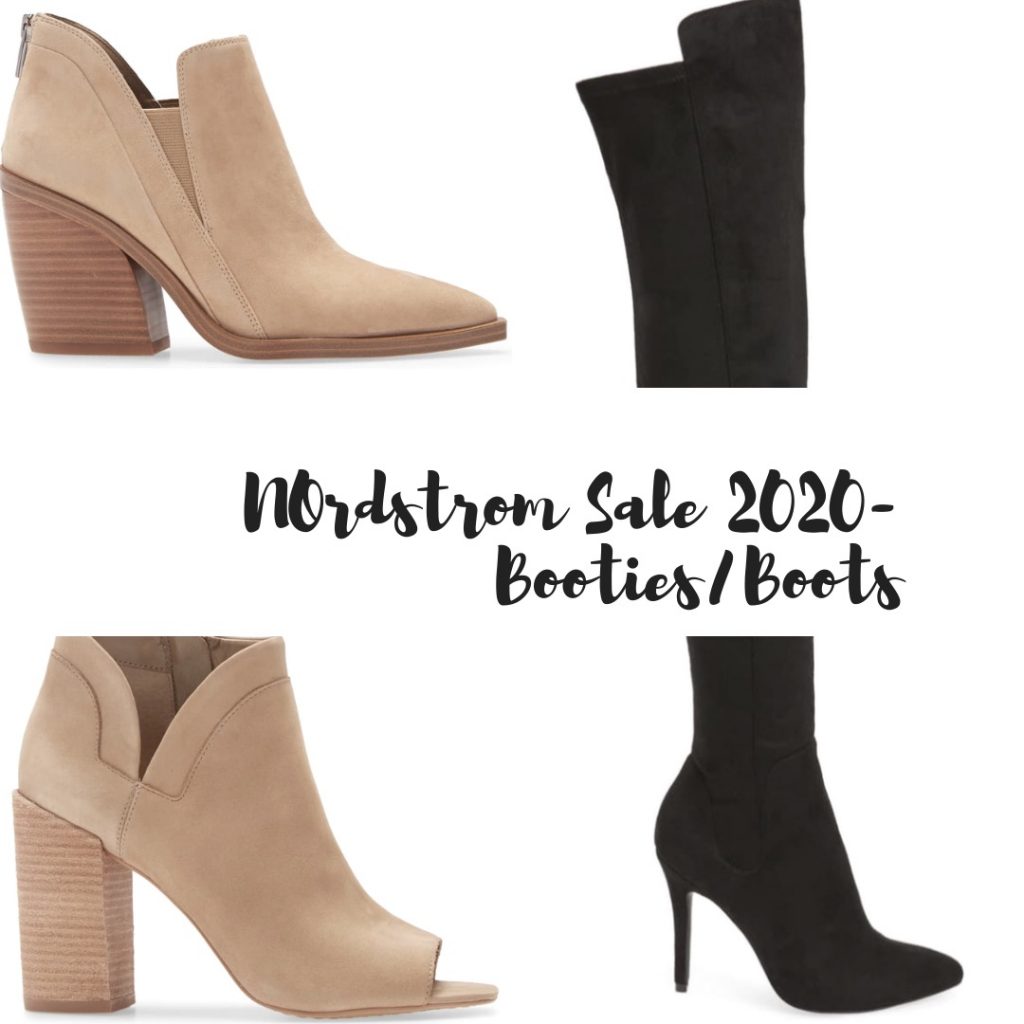 Heyyy friends! I must say this Anniversary Sale is a bit different than the ones in past times…I've noticed there is not a lot of variety/selections this year which is understandable at a time like this…. I am not sure if many people are shopping this year but I thought I would still round up some exciting new Fall items for those who really want to shop! 🙂 Just to let you know that a lot of the items are selling so quick….to the point that your size may no longer be available! But keep on checking and if your lucky your size might still be available! Also I was told that once the items are "out of stock" they don't restock unless the items are returned. If you still have the items on your wishlist and it says no longer available in this size, don't remove it off your wishlist. Keep checking because you never know it could be back in stock if returned.
Soooo now onto these Fall booties! I've rounded up some awesome Fall booties and boots that will be trending for this Fall! A lot of netural colours are obviously trending this year!
Oh my! I am just obsessed with these black booties! I am dying for them because I like the heels and it's more of a casual look to wear with a pair of jeans! I wish I was out shopping trying on these booties and other items but it is not happening!
[
These Vince Camuto booties is a hit! I love the style of this one, the shape of the heel and the point in the toe area. I also love the colour as I mentioned that neutrals are trending for this fall! Definitely a must have!
Okayyy….these snake skin booties are gonna be a hit for this Fall!! This is the perfect black and white snake skin print….you can wear it with a pair of black/white pants or skinny jeans even grey works well!
These open toe booties are great for early Fall or even Spring! I have a few pairs of open toe booties that I wear in the Spring and Fall…they are a must have! Toes don't get that cold! lol 😂
Take a look at the booties that I rounded up on LIKEtoKNOW.it and let me know which ones are your faves! 
[show_boutiq