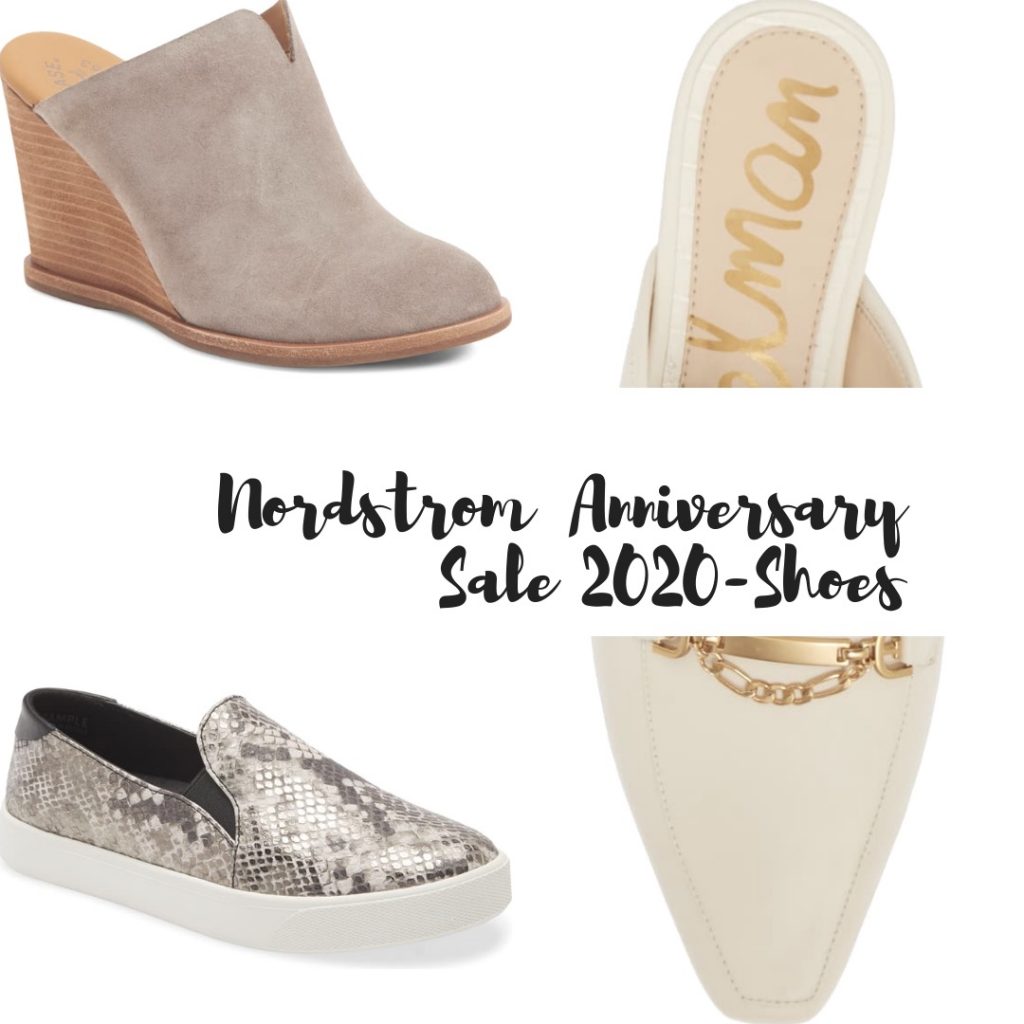 Heyyy everyone! This is the last week of the Anniversary Sale is open to the public to shop then prices goes back up on August 31st! I have rounded up some dressy and casual shoes but mostly casual especially flats. I think with this new normal we're living in a lot of us are dress more casual and wearing flats more than heels especially if we are not going out as much or working in an office but don't let that stop you from purchasing a pair of dressy shoes. If you see one that you really like and you just have to get it! I say go for it! 
Wowww! These snake skin slip in sneakers are the bomb! I would love to have one for myself to wear with a pair of leggings and a sweater for fall! That would make a chic casual comfy outfit to wear out doing errands! It comes in other colours and patterns as well.
These slip in mules is super classic! It is very popular this year and I have been seeing bloggers wearing them on Instagram. At first I didn't like them because I thought it was too boring and conservative looking until I saw how other bloggers wear them and how they styled it…it looks so amazing! You can wear them with a pair of skinny jeans to dress up the causal look if you are going shopping to mall to be comfortable and you can even wear them to work if you don't like wearing heels all the time, perfect shoes for work! It comes in black and animal print as well!
I have always been a big fan of Jessica Simpson's shoes! I find they are at an affordable price and they are in great quality! I love this simple nude heels and it looks super sexy with the buckle around the ankles. It would look great with a dress or even skinny jeans or dress pants! It comes in other colours as well!
I heard great things about these slip on wedge mules they are super comfy.  I can only imagine how great they are to wear in the  fall  to keep your toes warm especially if you want to hold off wearing socks with ankle booties little longer till it gets super cold! lol These are a must have if you are looking for something like this!
I must say these wedge pumps are a must have for work! It comes in black as well and they are comfy to wear if you want to give it a break from wearing heels. These wedges have more foot support!
Take a look at the shoes I have rounded up and if you see something you like, act fast because they do sell out quickly during this sale! I always find that everyone wants what I like and it ends up getting picked over from my experience lol. So I always have to act fast if I really really want it and need it because you just never know if it will be back in stock or if you would ever find a good deal again. Happy shopping and let me know if you have any questions! xo