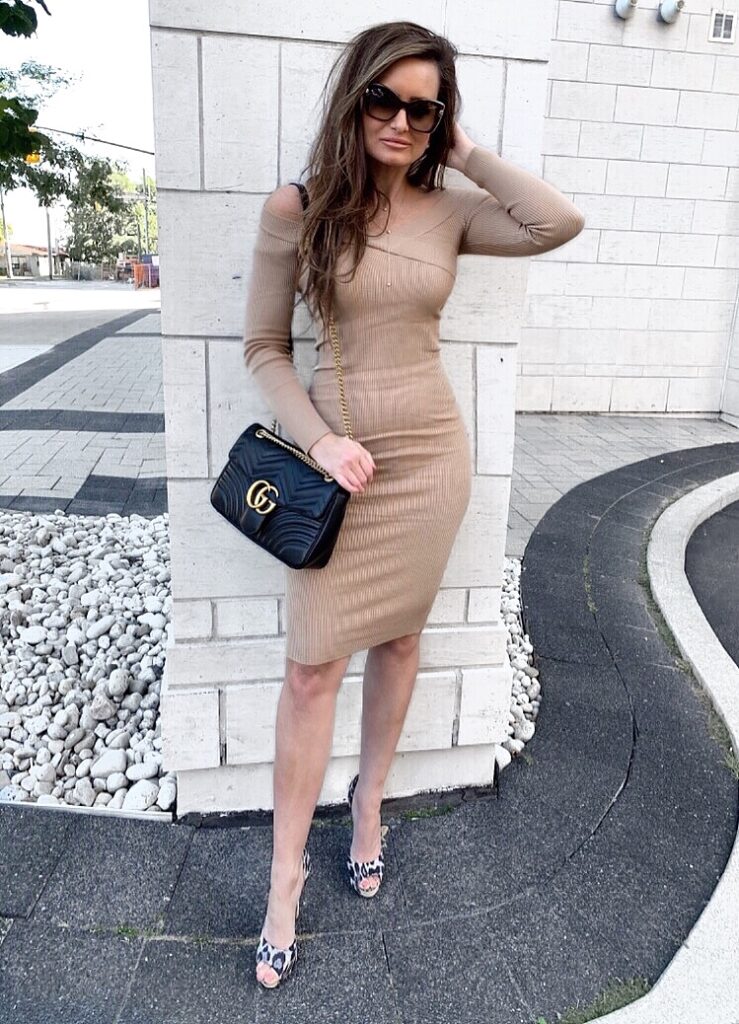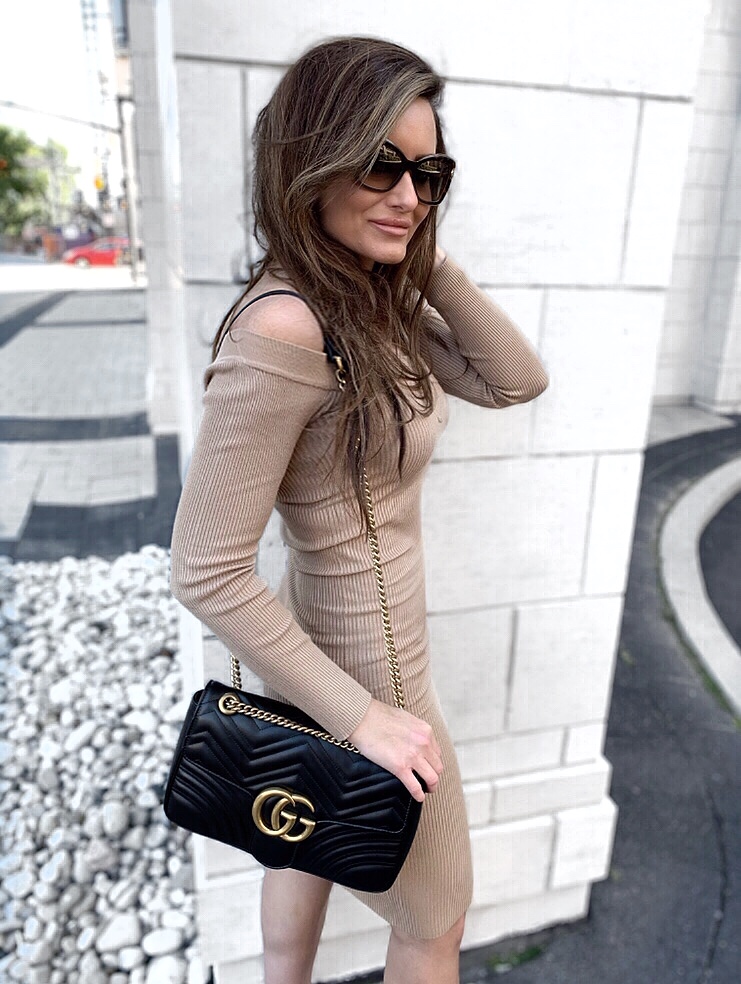 Photoshoot location: Burlington, Ontario
Dress: Forever 21 (here)
Shoes: Bebe
Sunglasses: Salvatore Ferragamo (here) & (similar here)
Purse: Gucci (here) & (here)
Necklace: Forever 21 (similar here) & (similar here)
So is everyone loving this season and enjoying the colour of leaves and crisp fall air? I used to hate fall when I was in my teens and 20's because I was always a summer person, obsessed with the sun and keeping up with my tan. Fall has grown on me for quite a while and what I love about fall is the cooler air minus the shorter daylight. I love wearing leather jackets, different styles of sweaters and booties and blanket scarfs.
I thought I would share with you ladies this taupe midi sweater dress that I purchased at Forever 21 for only $26! That's such a steal of a deal for a dress like this and you can't go wrong with this price! This dress is great quality and you wouldn't guess it was from Forever 21. It gives off a luxe look when paired with a Gucci (my sister was kind enough to let me use her purse for the picture😉) or Louis Vuitton bag or any designer bags to make the look! So I wanted to use that as an example with not needing to buy an expensive outfit and how you can find cheaper outfits that look expensive by pairing it with a nice designer bag. I used to buy expensive clothes like Marciano, Bebe and Guess but that all changed when I started blogging…I started learning and exploring new online shopping websites to find cheaper clothes that come in great quality. I can buy more than one outfit for $100 or under $100 depending on what it is. It feels damn good that I can get more clothes than buying one thing for $100 especially since I just want more items!
I love clothes and I usually keep them for longer than 2 or 3 years and anything over 5 or 6 years I toss it to sell it at a consignment store to get some cash and Poshmark is the best online platform to sell your clothes if you are bored of them and want new clothes especially since your style and taste changes.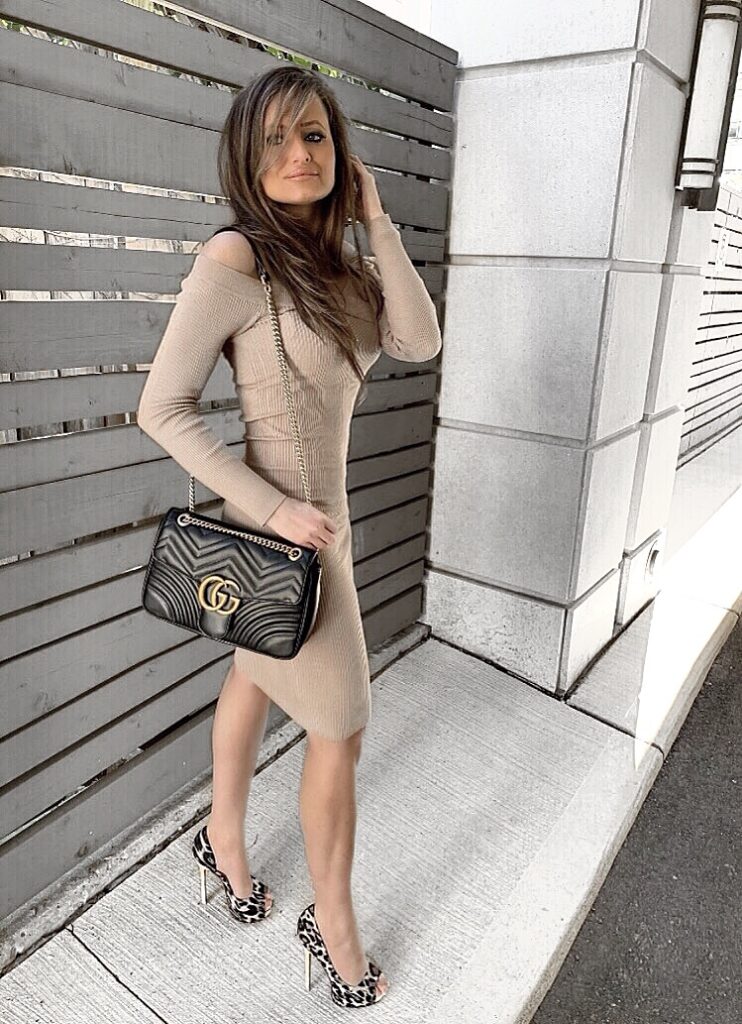 Be sure to grab this type of dress and I know this past year there's nowhere for anyone to get dressed up during this pandemic but it's good to have it in your closet and will come in handy when you have somewhere to go to wear it. It would be perfect for work or out for dinner! It comes in black and red as well! Red would be perfect for Christmas or Valentine's Day! ❤️ I've linked them on LIKEtoKNOW.it for you ladies to shop!
Pages: 1 2