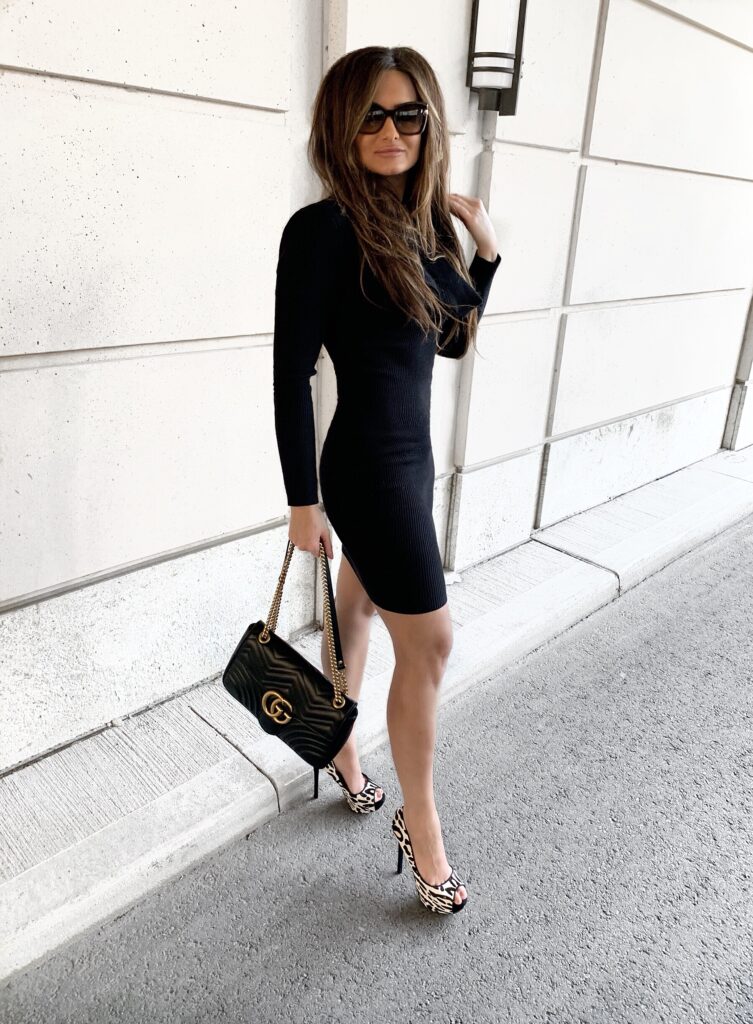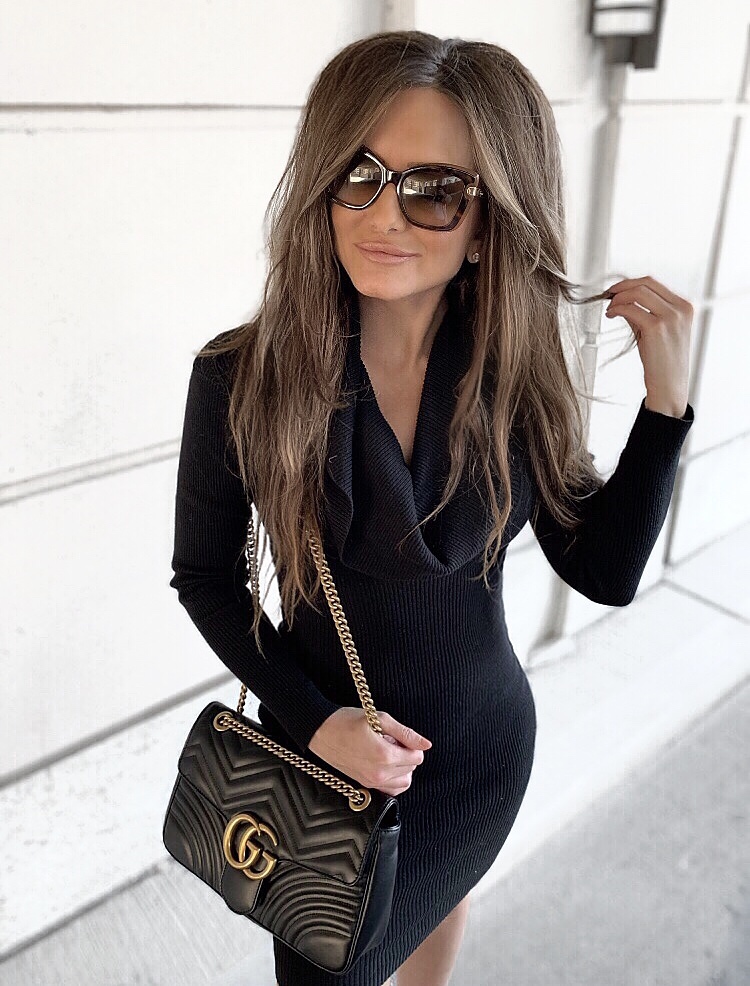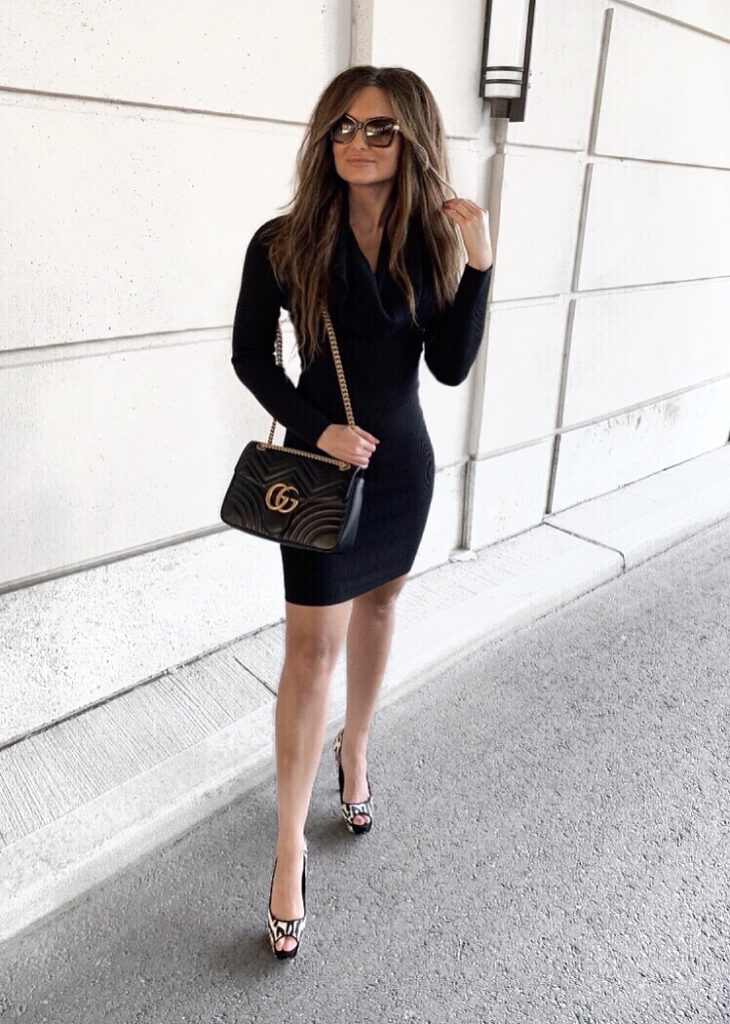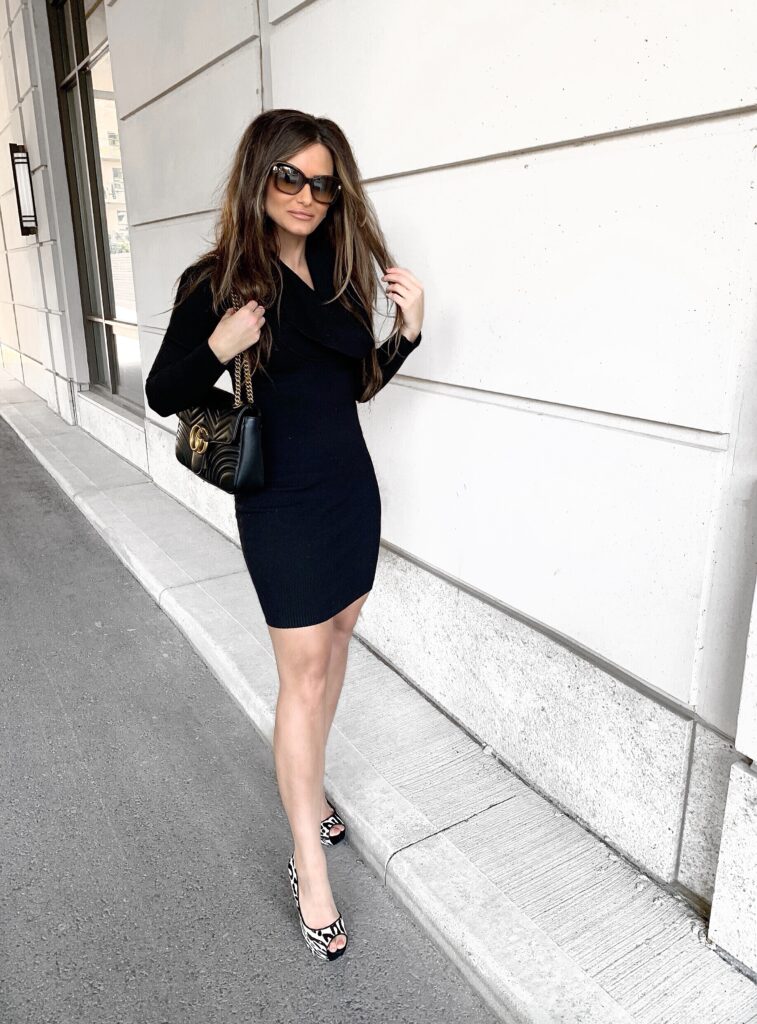 Photoshoot location: Burlington, Ontario
Dress: Mendocino Boutique (similar here) & (similar here) & (similar here)
Shoes: Aldo
Sunglasses:Salvatore Ferragamo (here) & (similar here)
Purse: Gucci (here) & (here)

I'm all dressed up in a sweater dress and wishing I had somewhere to go! Lol I know this has been a long boring year for all of us and we all are trying to make the best of it! I only get dressed up for photoshoots for my blogs and it sure does make me happy!
I loooove this sweater dress and I purchased it about 4 years ago. This cowl neck dress will not go out of style and I have worn it to work with a pair of black tights and knee high boots! It is super comfy and flattering to wear!
I have a funny story to tell about wearing this dress to work a few years ago. sometimes I am in a rush in the morning to head over to the office. So when I got in the office and to my desk, I took off my coat and and was getting settled in. I was having a conversation with one my co-workers and another woman from the team came by. She was like OMG…Helen your dress is inside out! The tag on my right side was hanging out! I was dying of laughter!!! I rushed to the washroom to flip it the right way. When I came back to my desk, I thanked her for letting me know and said well that was the highlight of my morning! Lol at least I didn't wear my dress backwards or it could have been worse!
Have you ladies ever had a clothing crisis or embarrassing moments?
Hope this story made you laugh and smile! I've linked up similar styles like this one on LIKEtoKNOW.it for you ladies to shop!
Pages: 1 2