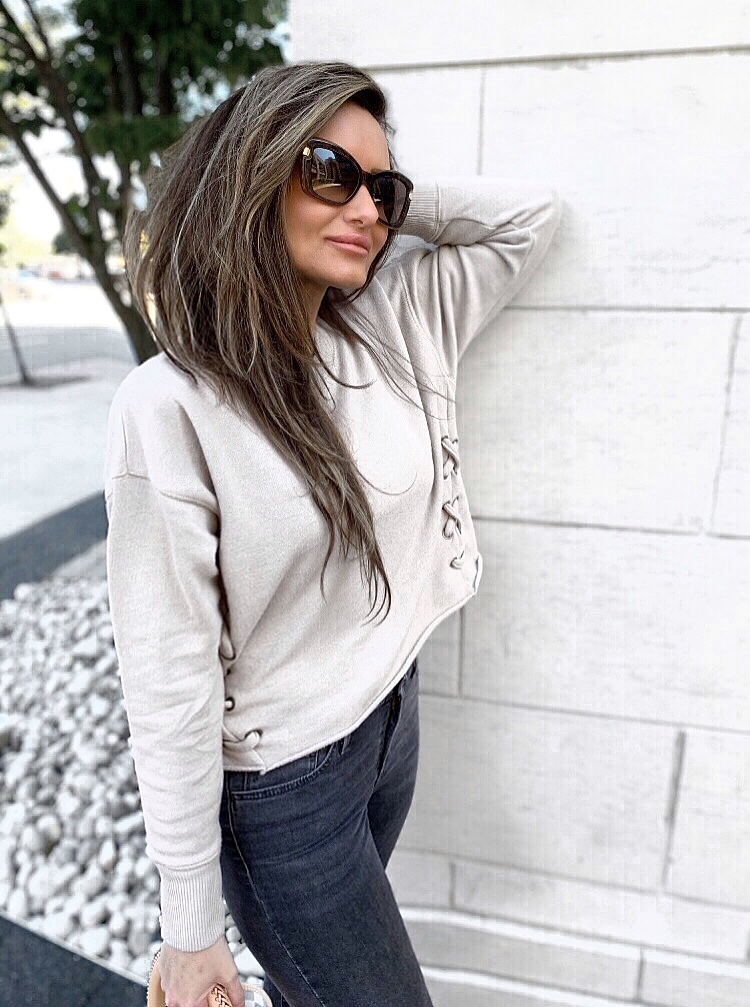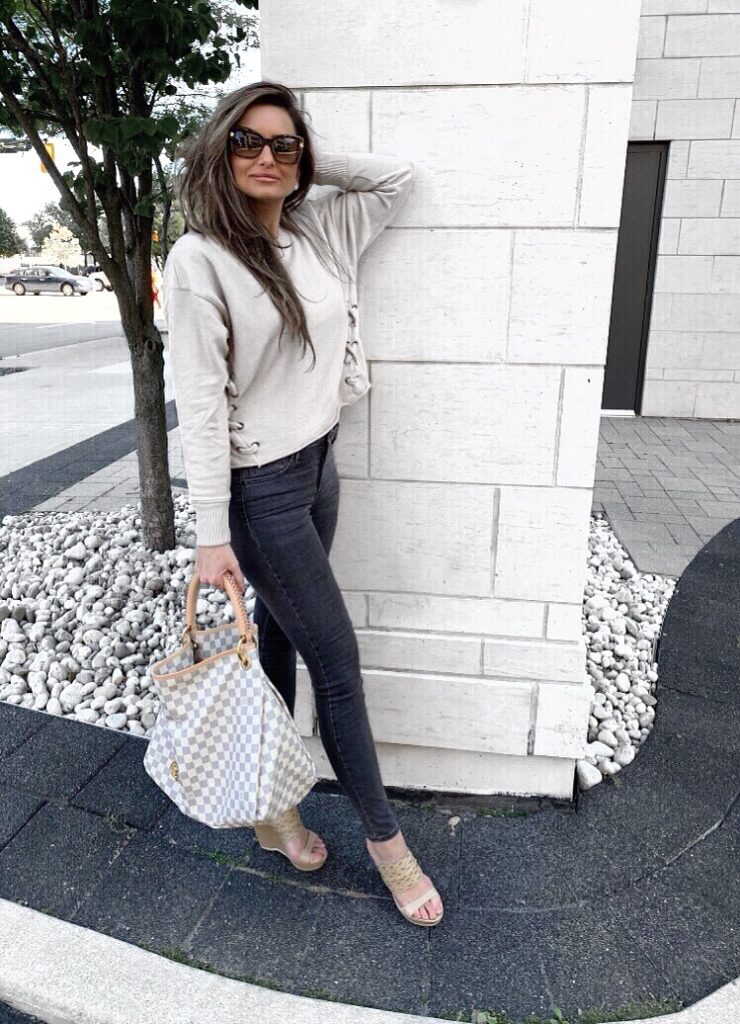 Photoshoot location: Burlington, Ontario
Sweatshirt: American Eagle (Purchased at Winners) (Similar here) & (Similar here)
Jeans: Levi's (Similar here)
Sunglasses:Salvatore Ferragamo (here) & (similar here)
Purse: Louis Vuitton (here)
Wedges: Bronx (Purchased at Winners)
Well hello November! Can't believe it's almost the end of the year and Christmas is just around the corner! Is anyone getting excited for the holidays? And started decorating yet?
I know this year the holidays will be a bit different especially since we probably won't be seeing relatives this year because of COVID19 and we don't want to take that risk catching anything. I am planning on decorating next weekend which is the earliest I've ever decorated for Christmas. I'm so excited because I am doing new colours this year – silver and white. I've been shopping for new Christmas decor and I'm already so excited to decorate especially since I have been wanting to do silver and white for a while. I love the white Christmas look and how it looks so magical!
Just a quick outfit update that I wanted to share with you ladies…since we've been living this new normal and many of us are still working from home, it has changed the way we dress and fashion is a bit different. A lot of us are staying home more and not going anywhere to dress up. I've been wearing sweatshirts especially cropped ones like this one I found at Winners. I thought it was cool with the laced up details on both sides and love the loose fitting. This can be worn with jeans or leggings! I must say cropped sweat shirts is the trend these days and some are made even shorter or just above the waist. This was one of my fave casual fall outfits to wear on the weekend going out doing errands.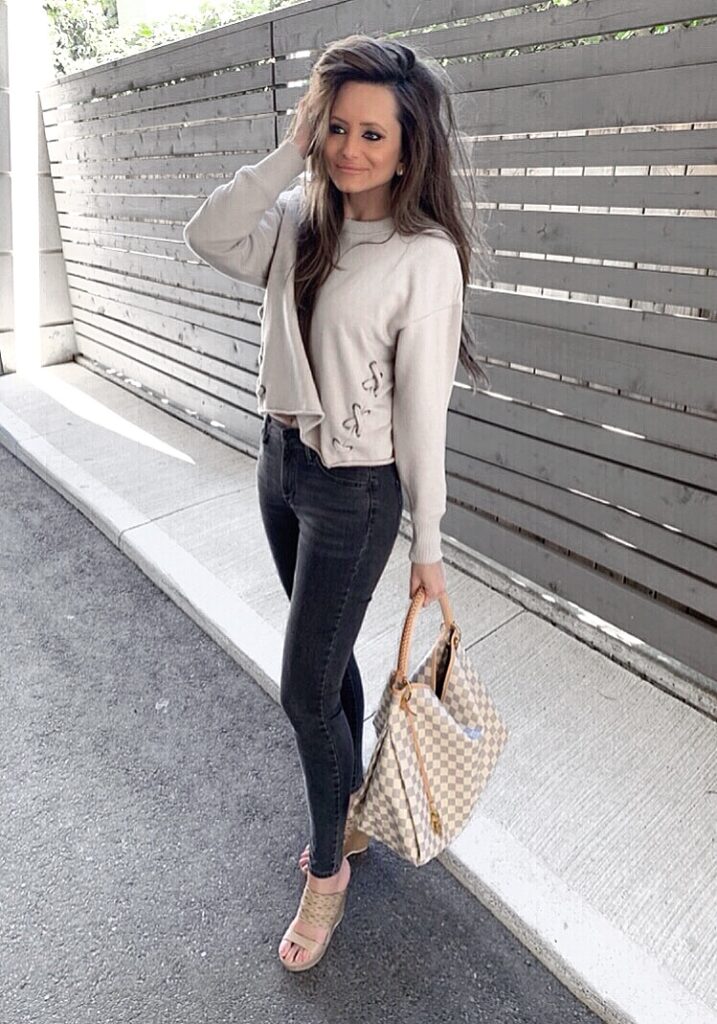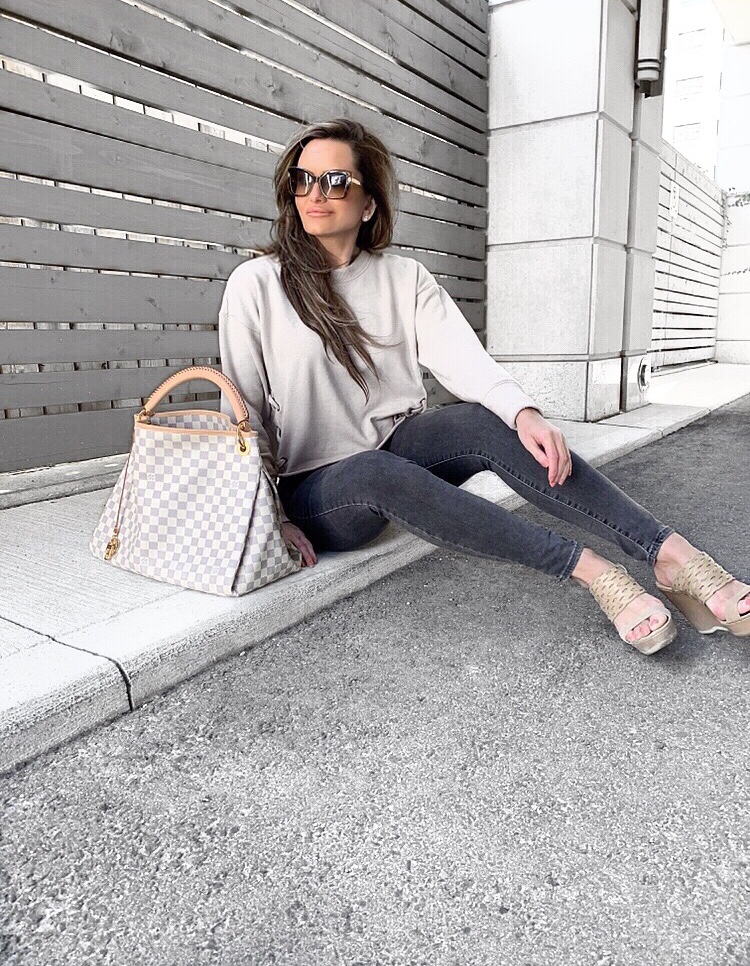 Unfortunately this sweatshirt is not linkable with LIKEtoKNOW.it because it was purchased at Winners but I have found similar ones for you ladies to shop!
Pages: 1 2