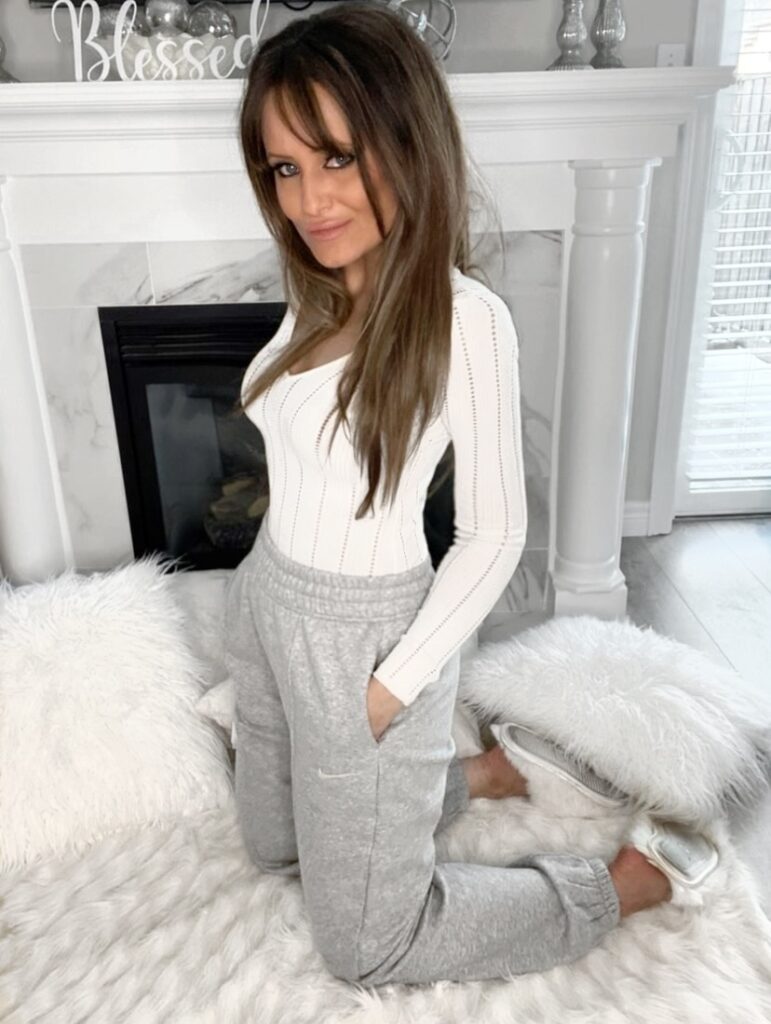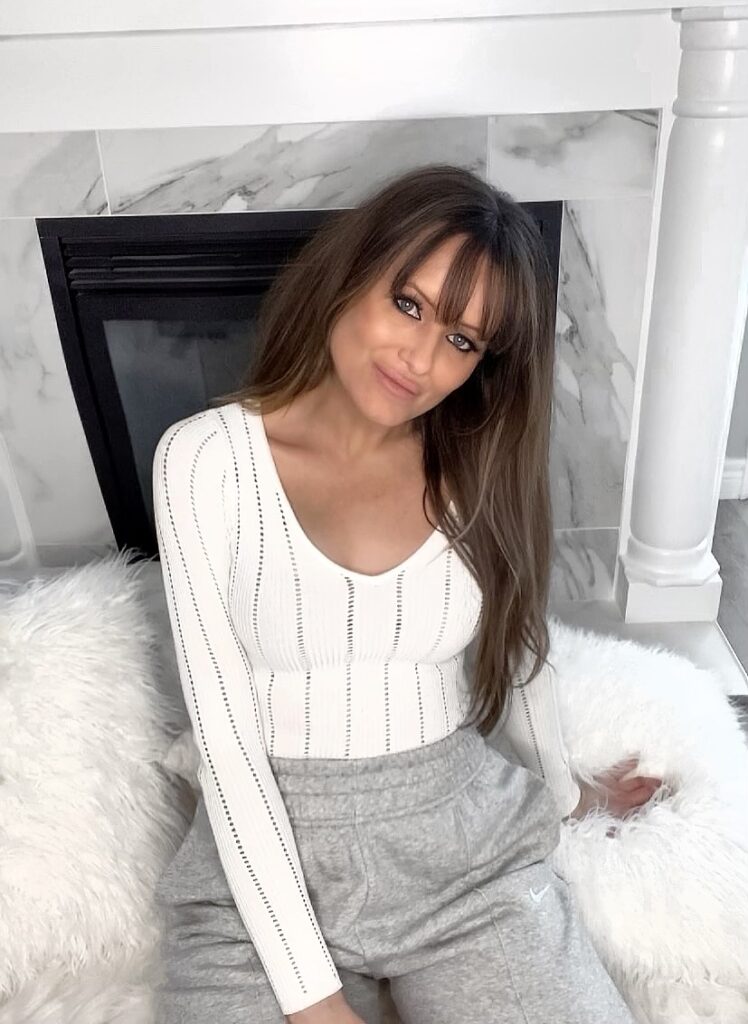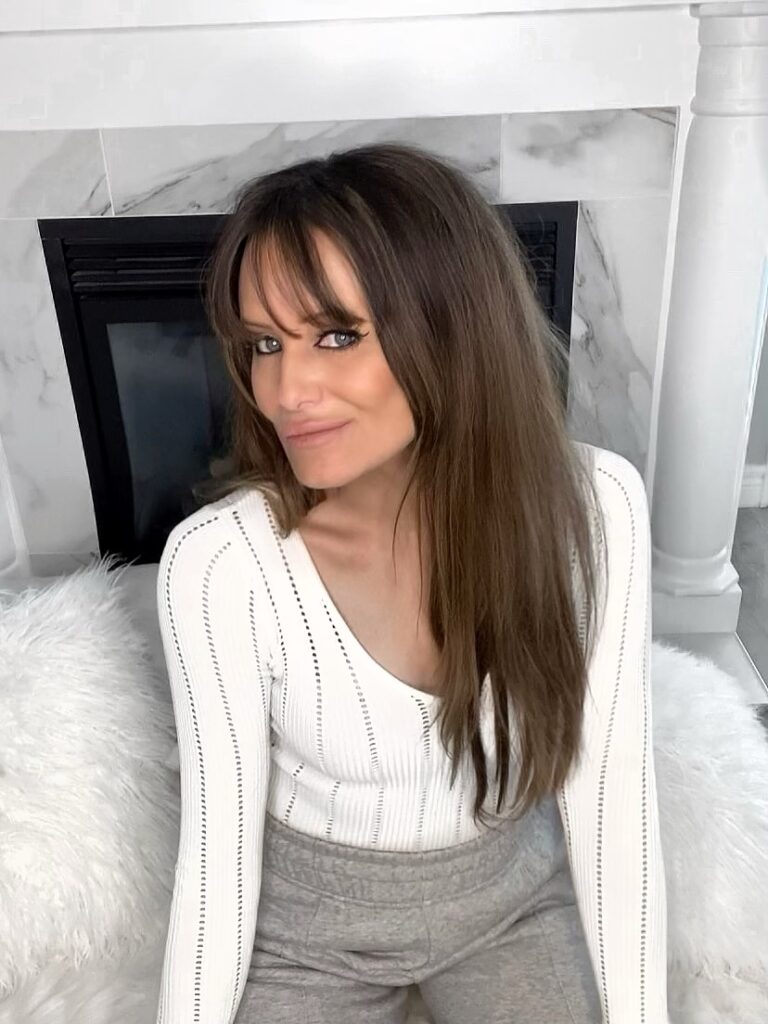 Heyyy beauties! I know it has been awhile since I've posted anything on here. I am finding this whole pandemic thing has made me lose motivation with blogging especially with being at home all the time in my sweat pants and sweatshirts. It has gotten me into a bit of a rut. Some days I wear make up, but most of the time I don't when I am at home unless I have a zoom meeting for work. Plus this has been a long cold brutal winter here in Canada and it's still cold/damp now that its the start of May:( I am looking forward to warm sunny days to feel more motivated and enjoy outdoors.
I know I always say that I am going to try to do more of blogging in the New Year and I never ended up doing it. I have been backing away from blogging and focusing on other stuff. I will save that for next time in my next post. Of course I will still post here and there occasionally whenever I am up for some fun with my new outfit ideas to share with you ladies.
So here is my new outfit style I wear at home…Joggers with a body suit which has been trending these days! I must say they are super comfy and a nice little break from wearing leggings for a change.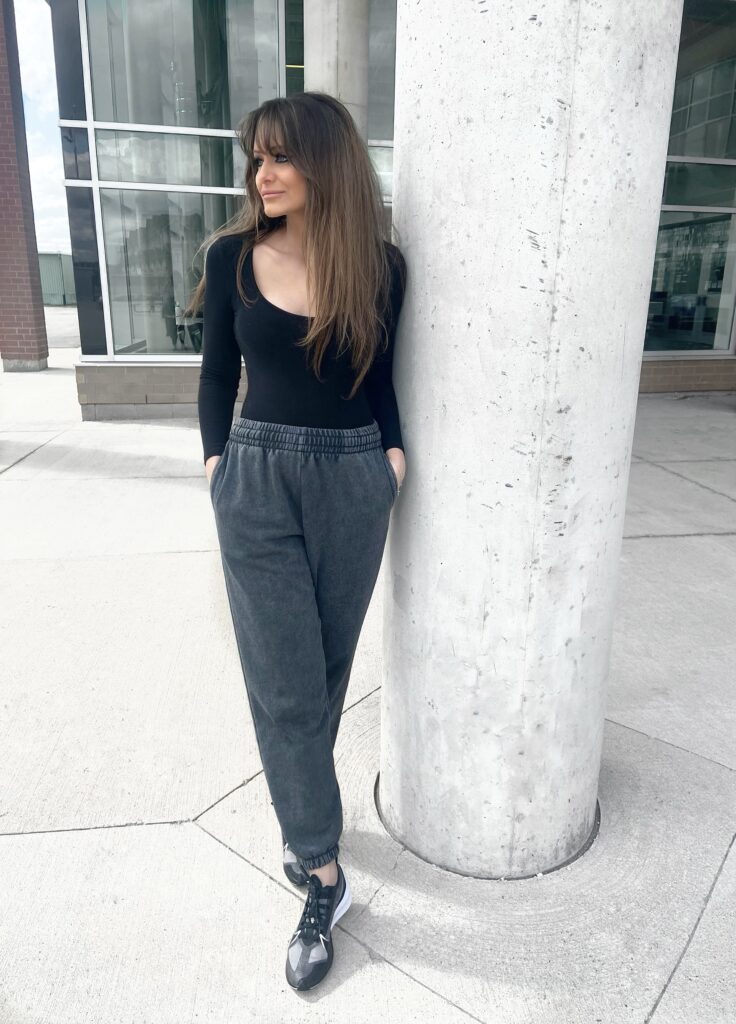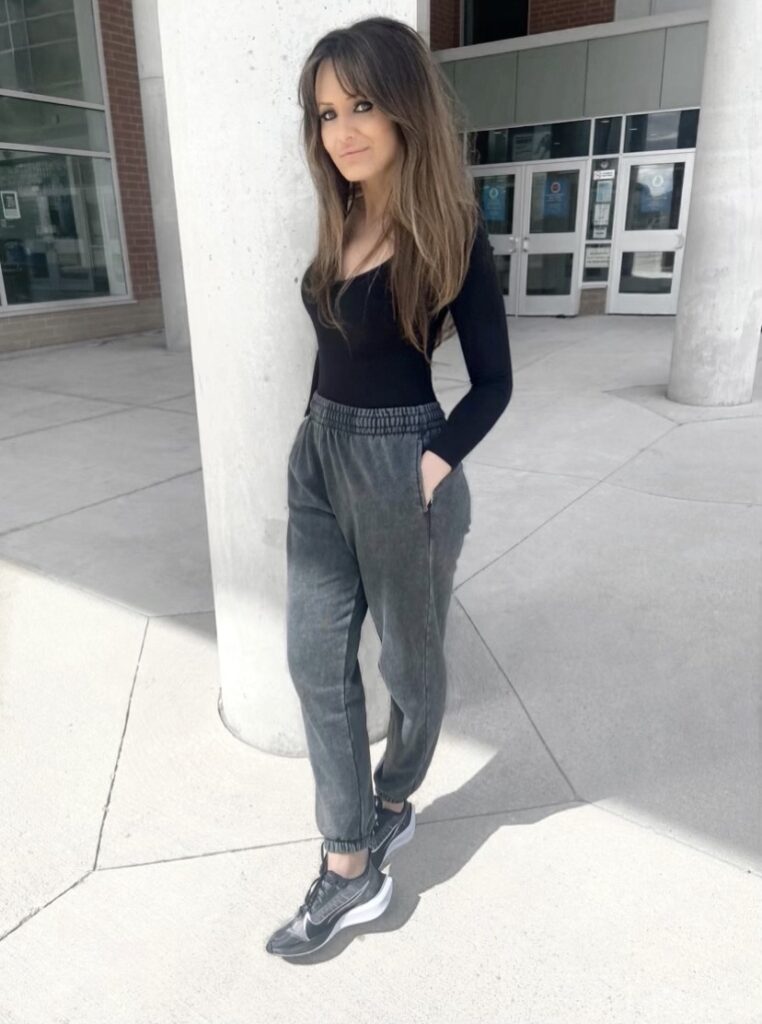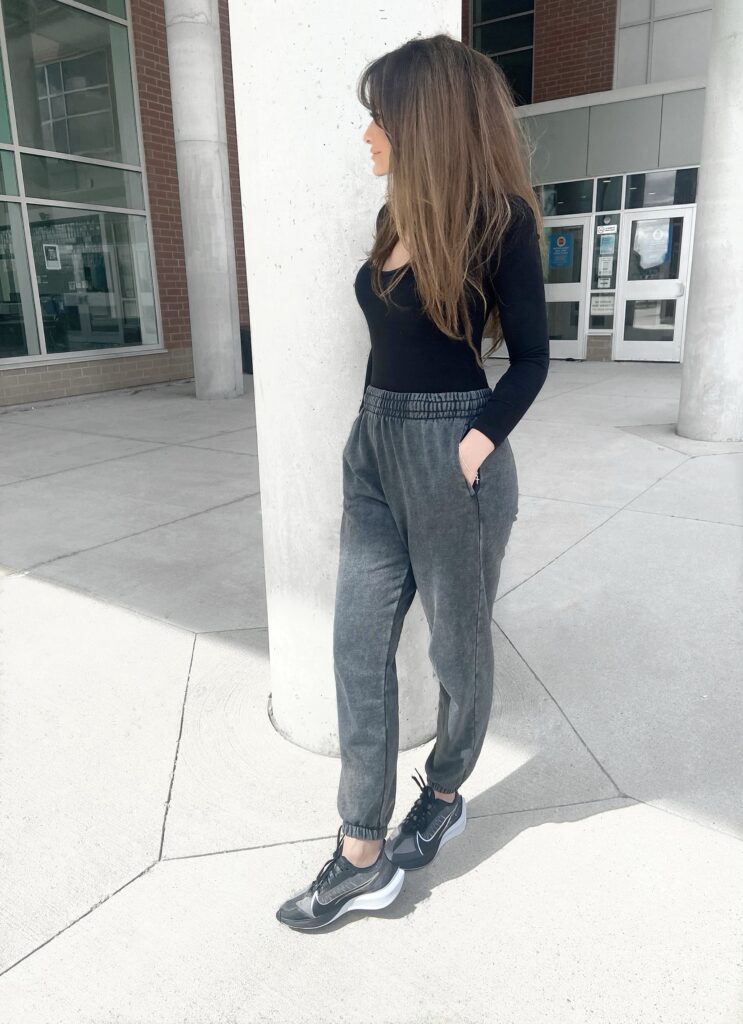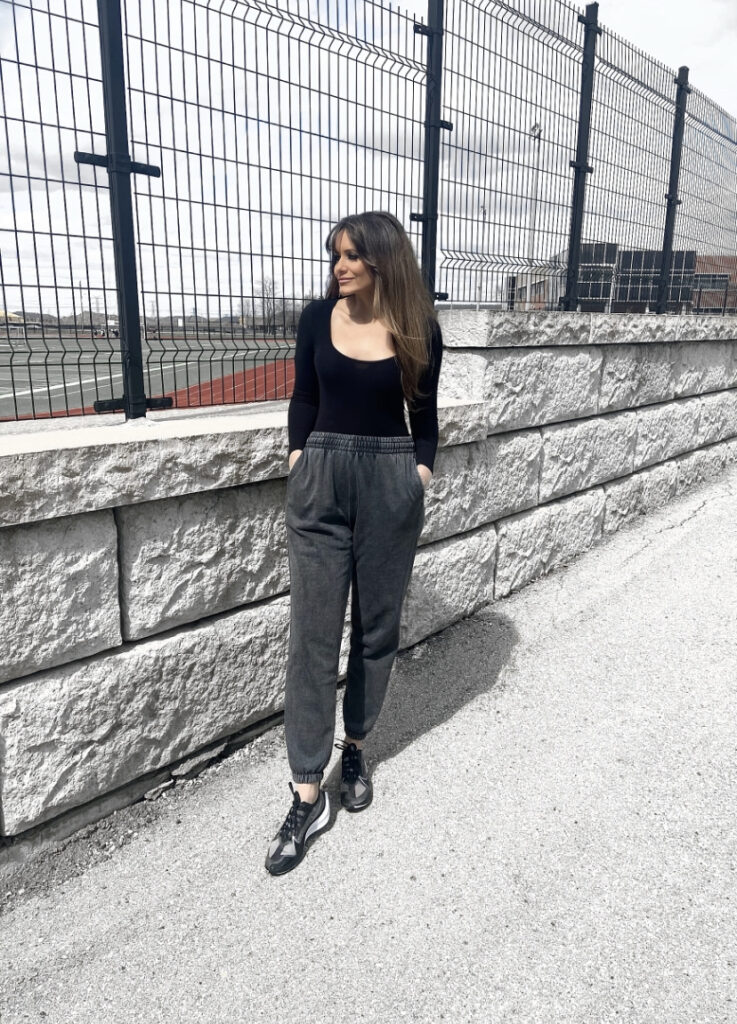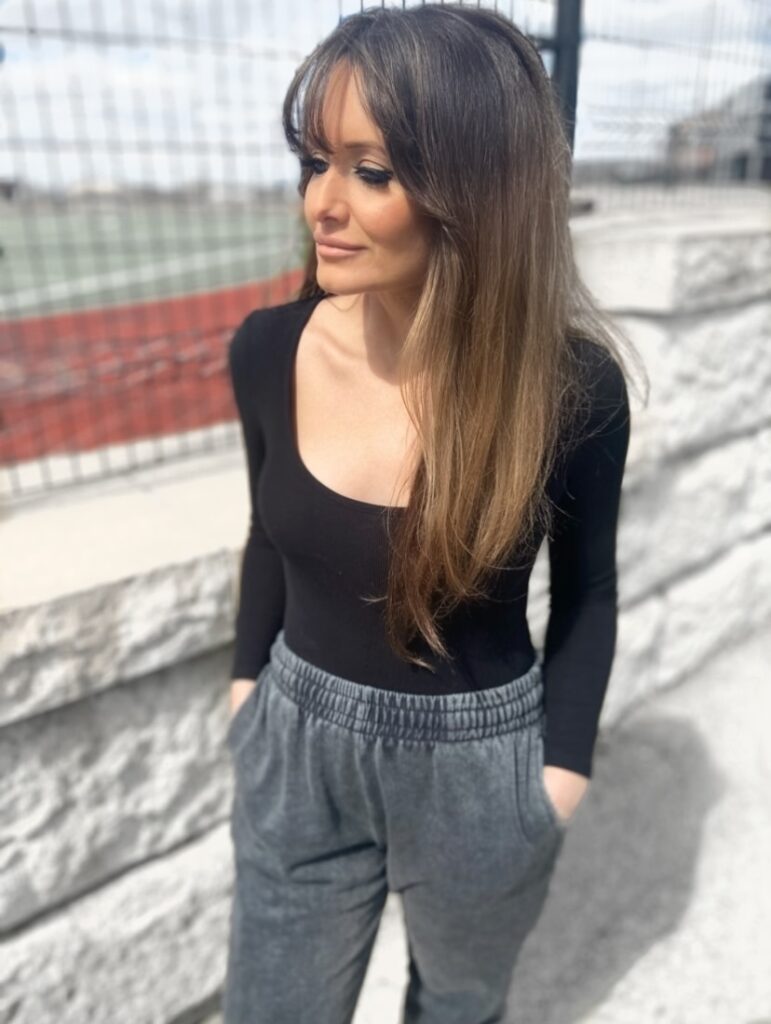 So now I owe two pairs of joggers and probably will get 2 more joggers in a different style. I think I am already getting obsessed! :S I have been seeing on Instagram or even on websites how women are styling their joggers, it is no longer the boring traditional look with just a sweatshirt.
You can style it with a body suit paired with cool sneakers and even throw on a baseball cap. Also you can even pull up your joggers to wear as Capri's with a crop top for the summer and throw on with a sweat jacket. That whole look would definitely make a cute chic outfit and be comfy at the same time if you are out running around all day. You can't go wrong with being comfy and looking stylish!
What do you ladies think of this joggers with a bodysuit trend?
Pages: 1 2