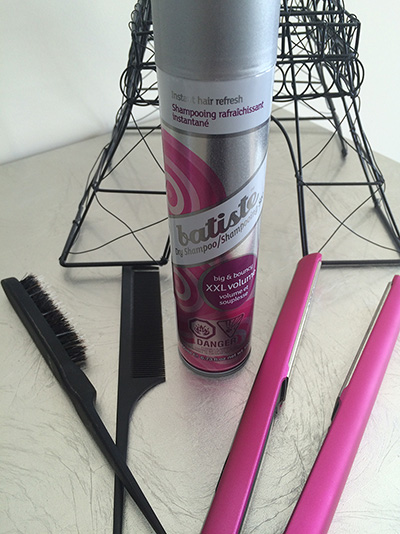 So you woke up late in the morning and have no time to wash your hair?! Then you panic!
No worries…..here is the quick fix to make the greasy hair less noticeable:
1.Baby powder: apply the powder on the palm of both of your hands and rise through to the top of your head while upside down and fluff it up. Also, running a blow dryer through it after helps to fluff up your hair and remove any access powder.
2. Dry shampoo:  spray directly on your hair, while being careful not to spray too much because when it dries up you will see white on your hair which is almost like baby powder.  My favourite brand of dry shampoo is Batiste. I absolutely love this product because it adds volume to your hair!
Then use your flat iron to make your hair look sleek and silky fresh looking like you just washed your hair, or curl your hair half way to give a loose curl or wavy look which also makes it look fresh.
Or if you're in a real time crunch throw your hair in a pony tail since it makes the greasy hair less noticeable and apply hairspray.