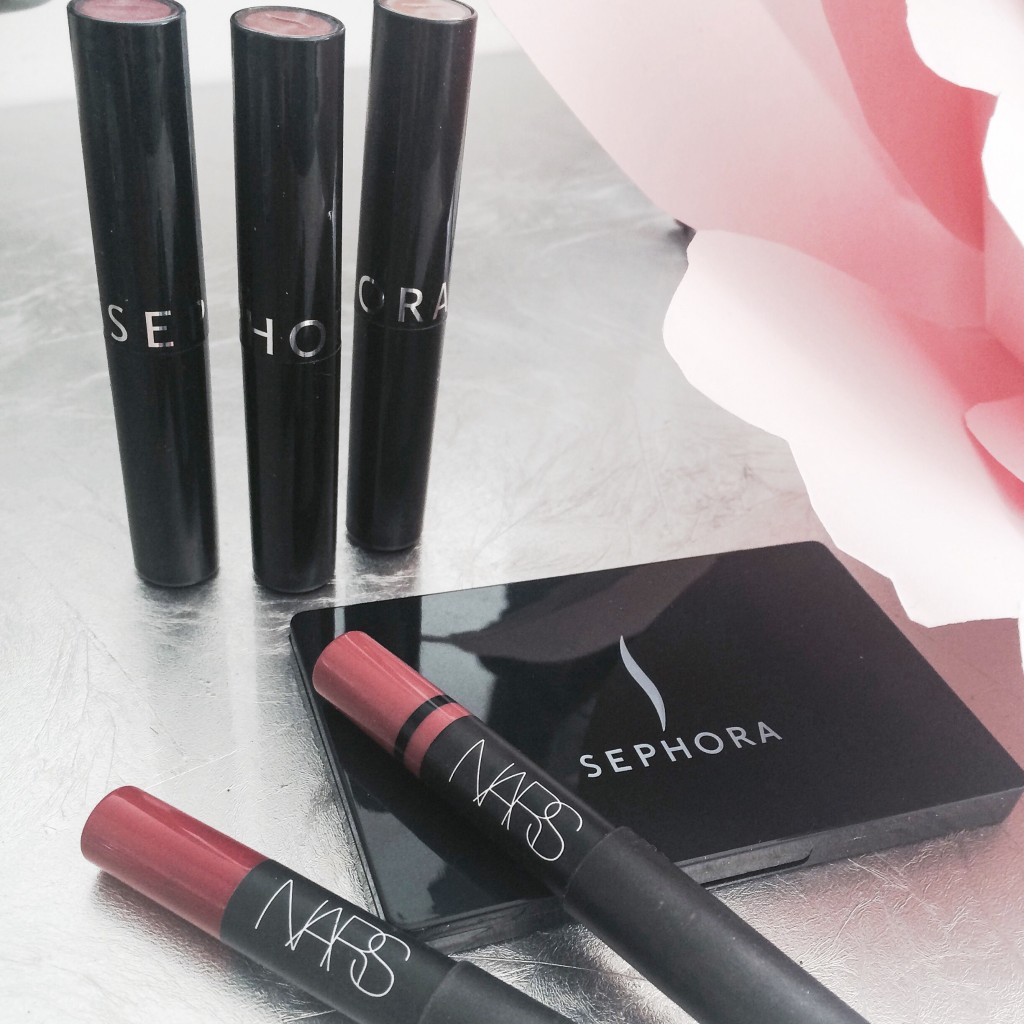 These are my all time favourite lipsticks that I purchased from Sephora. The Sephora brand lipsticks that I use are amazing as they apply nicely on your lips and last throughout the day. I don't have to worry that I have to constantly keep on re-applying which is one of the reasons why I love this brand so much.
I recently tried the NARS lip pencil samples and I totally love the red which is my favourite! These lip pencils are the best as they dry on your lips and it sure does last longer. I like all kinds of lipsticks, shimmer, matte or glossy depending what I am in the mood for!
Sephora is my happy place to shop for cosmetics as they have a great variety but they do tend to be pricey. There's nothing wrong with treating yourself to something special once in a while! If you find something that catches your eye that you really love but are apprehensive on spending the money, I'd suggest to see if they have a smaller sample size you can purchase. Be sure to check out all the great sample/travel sized items they have in bins along the check-out line. They're great to pick up if you wanted to try out something but don't want to commit to spending the money on the full size version. This way you can save a little money, while trying out a great new product and if you really do love it you can splurge on your next trip to Sephora!
Oh and one more thing – I suggest that you check out the cosmetic section in Shoppers Drugmart as they do carry some brands they have at Sephora. They carry Benefit, The Pore Profession, Two Faced and more! Shoppers usually has some good sales on these products if you want to save some money!