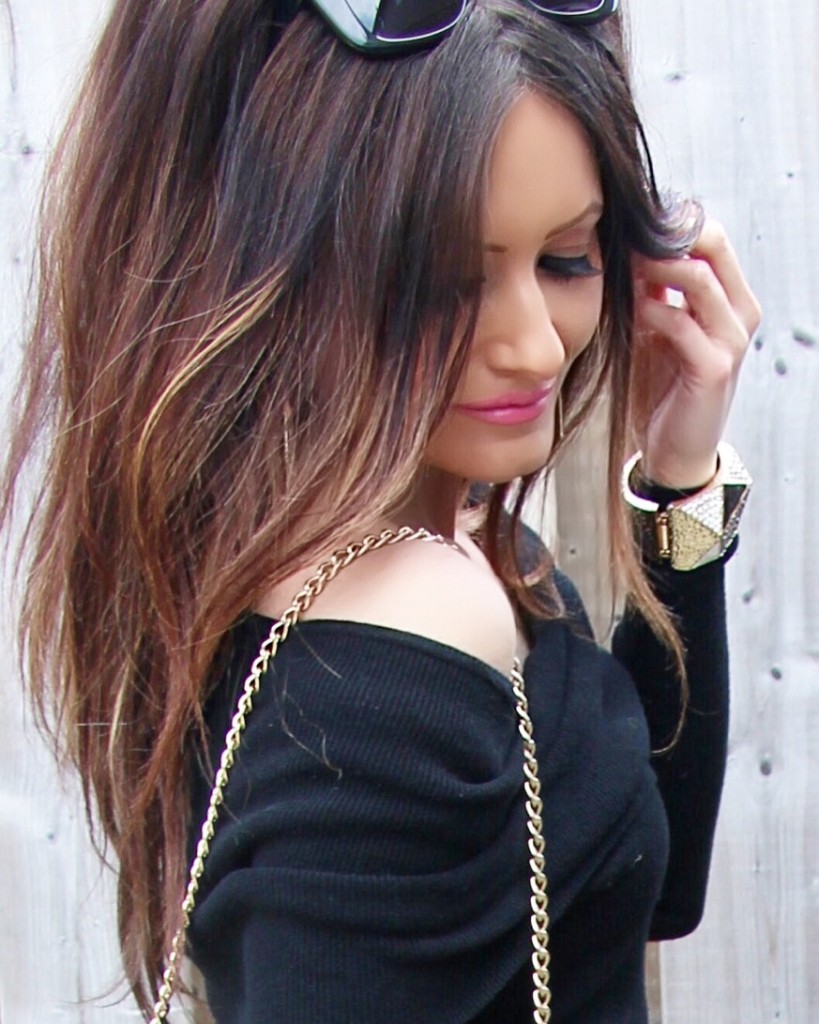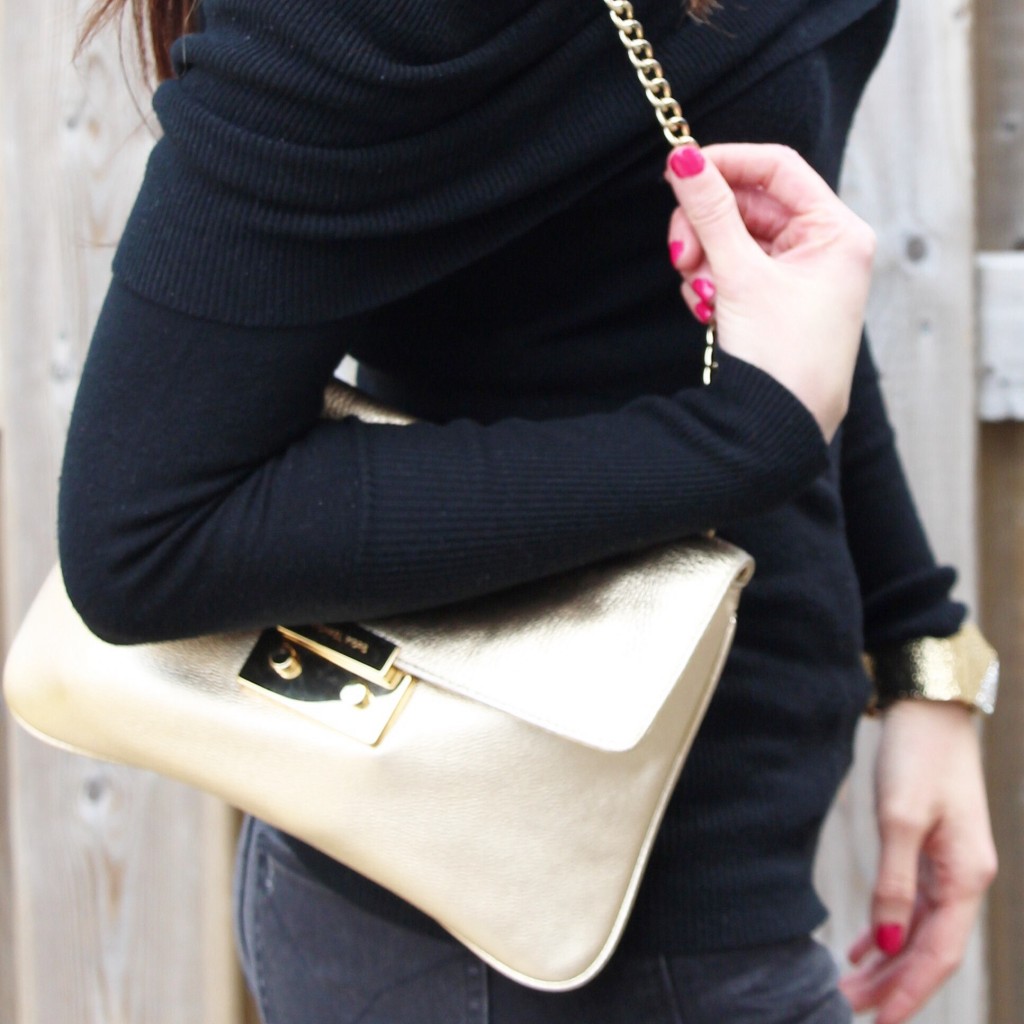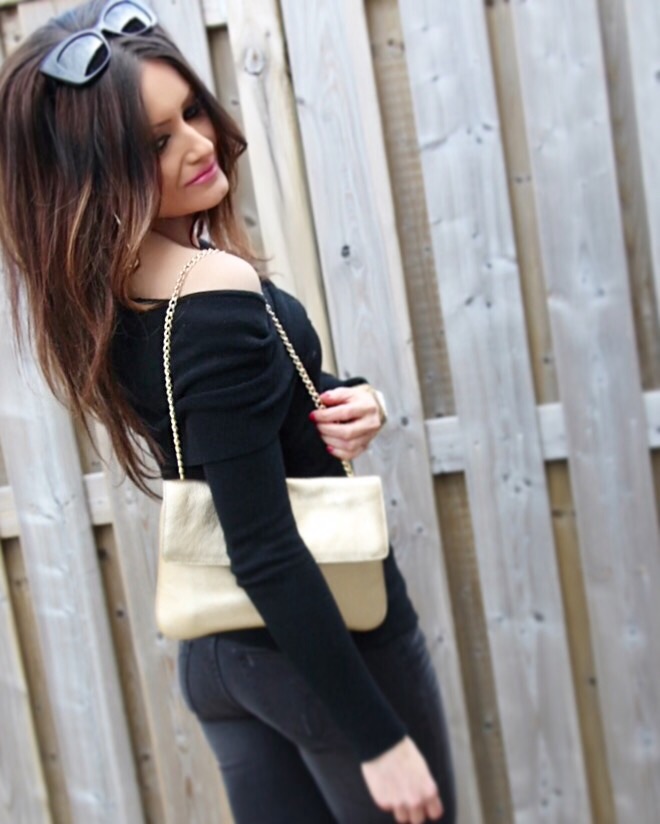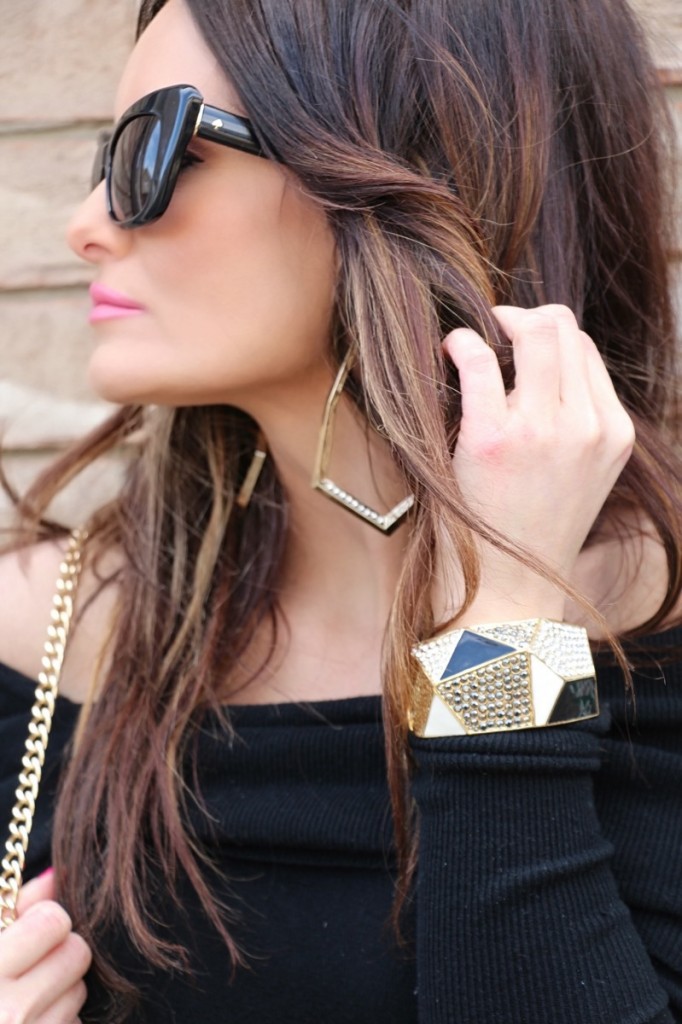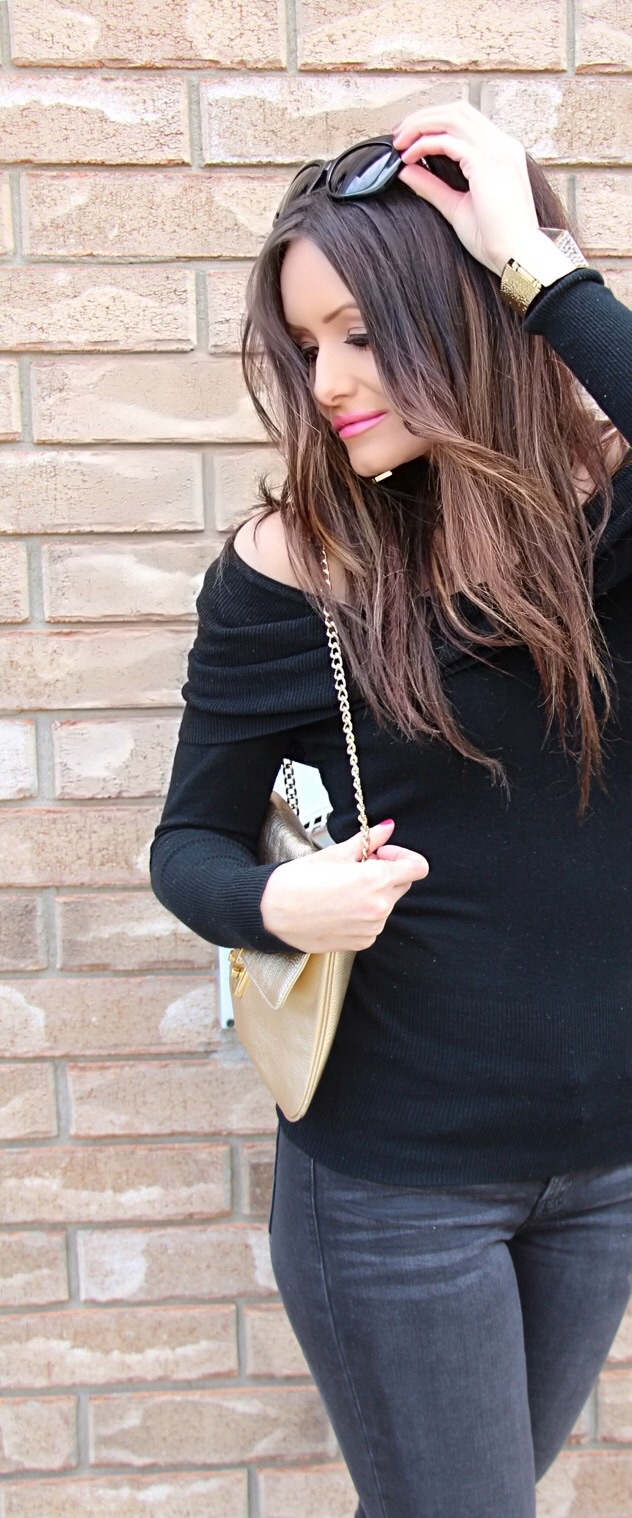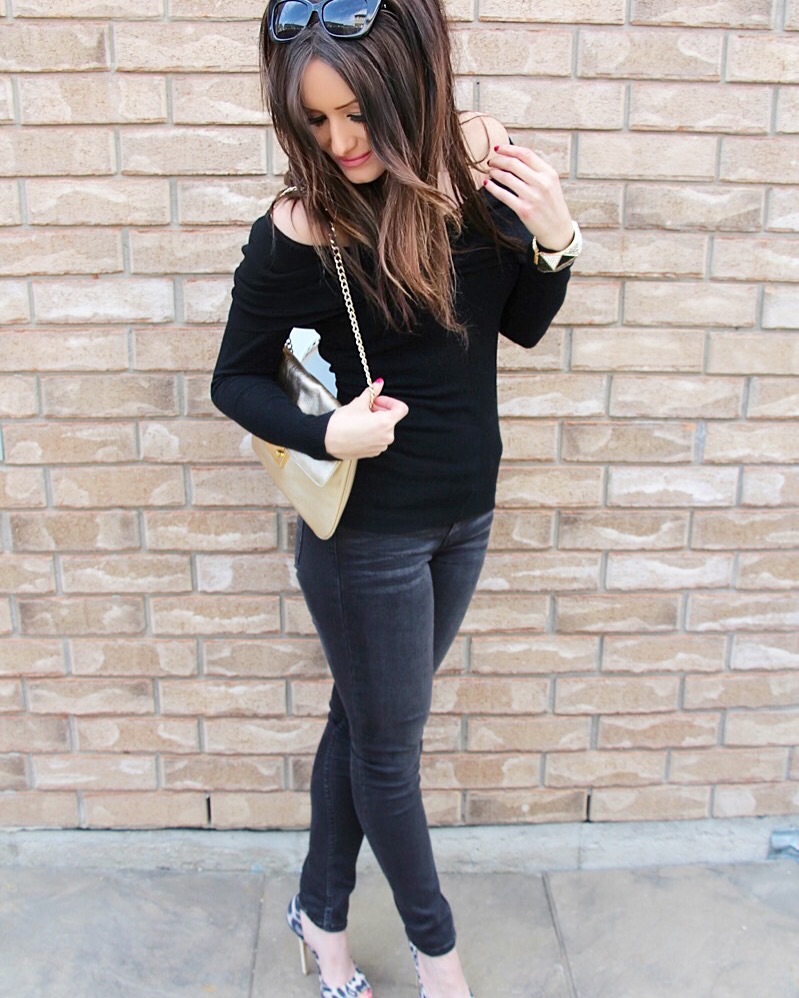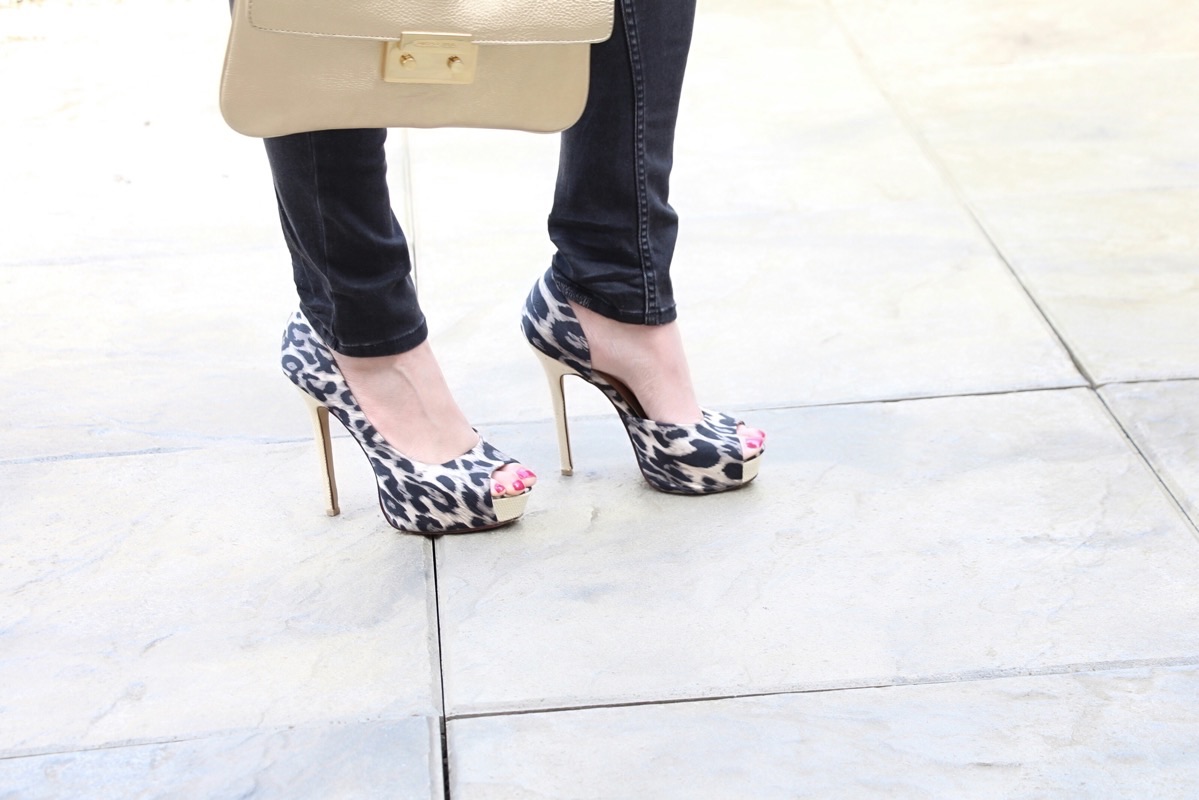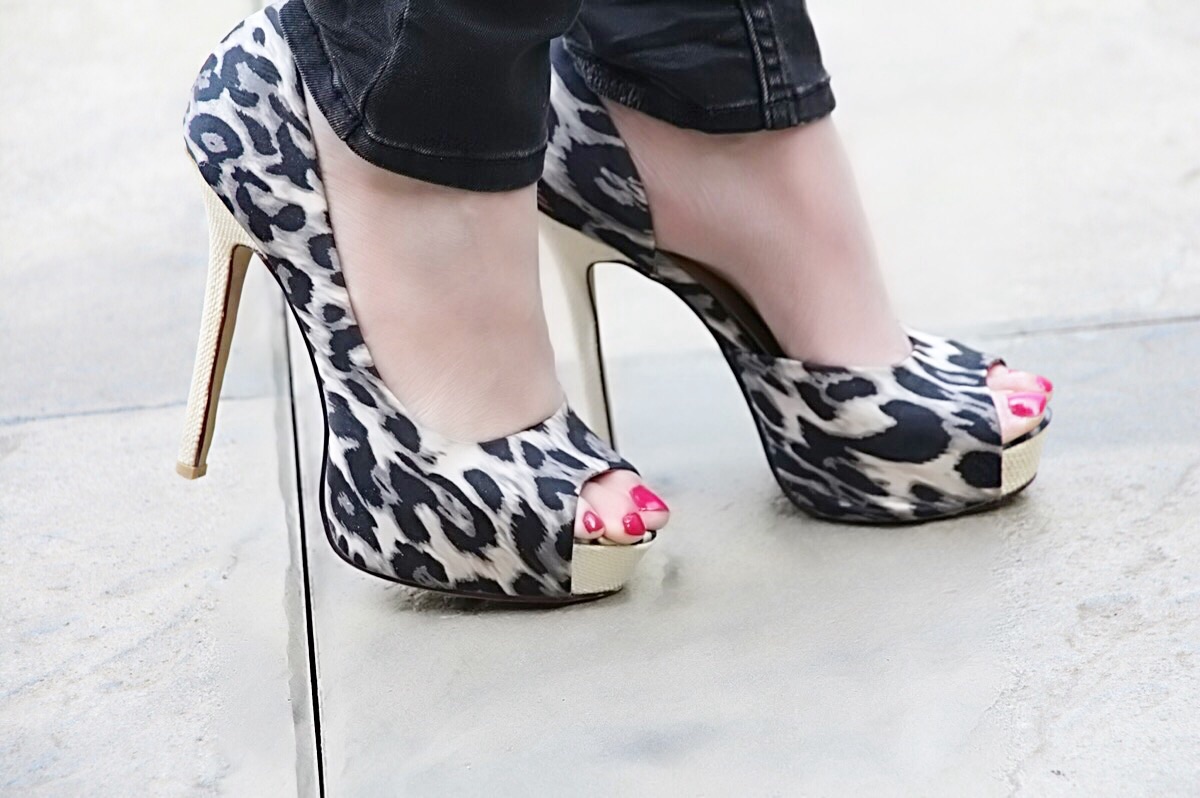 Sunglasses: Kate Spade
Top: Costa Blanca
Jeans: Calvin Klein
Shoes: Bebe
Purse: Michael Kors
Bracelet: Bebe
Earrings: Guess
I know it seems like I am dressed for fall with this outfit – you'd never guess it's May would you?! The weather has been so unpredictable and it's still pretty cool for May. Ahh the joys of living in Canada! Lol but I don't mind it at all:) I love casual glam outfit as it gives off a classy, sexy look. I'm know wearing all black can seem boring and dull but it doesn't have to be that way – especially if you add a punch of gold or bright coloured purse to give a splash of colour. You can jazz it up by also adding a patterned shoe or to spice up your black outfit.
I recently bought these Calvin Klein skinny jeans at Marshalls and I was on a mission to find black faded jeans. I finally found the perfect pair that actually fits comfortably! These ones are made from a stretchy material so it feels like you are wearing yoga leggings. I am very picky when it comes to buying jeans – especially how they look and feel on me. These jeans were reasonably priced at $40. Hope this post has inspired you to hit the stores and find what you are looking for at a reasonable price!