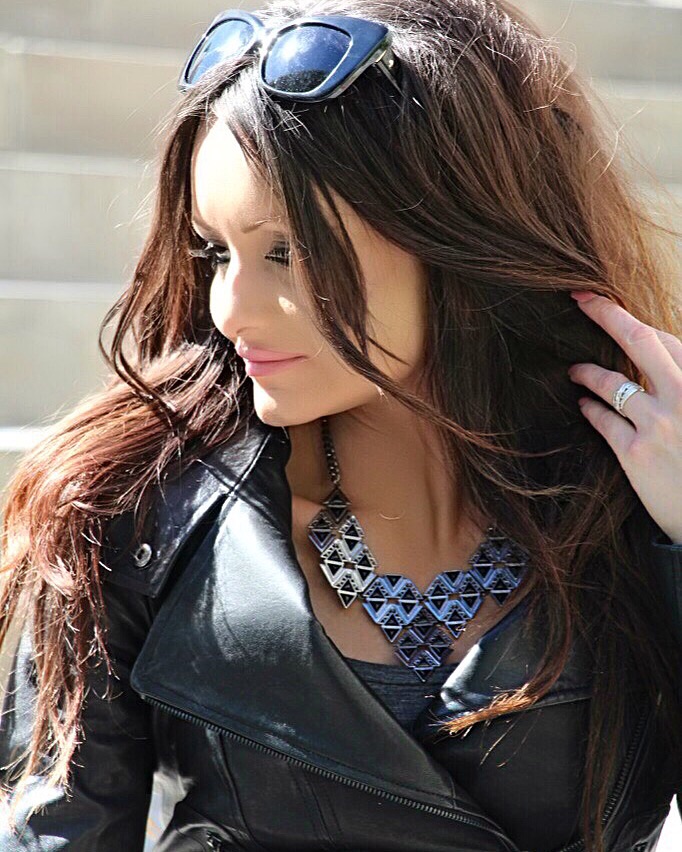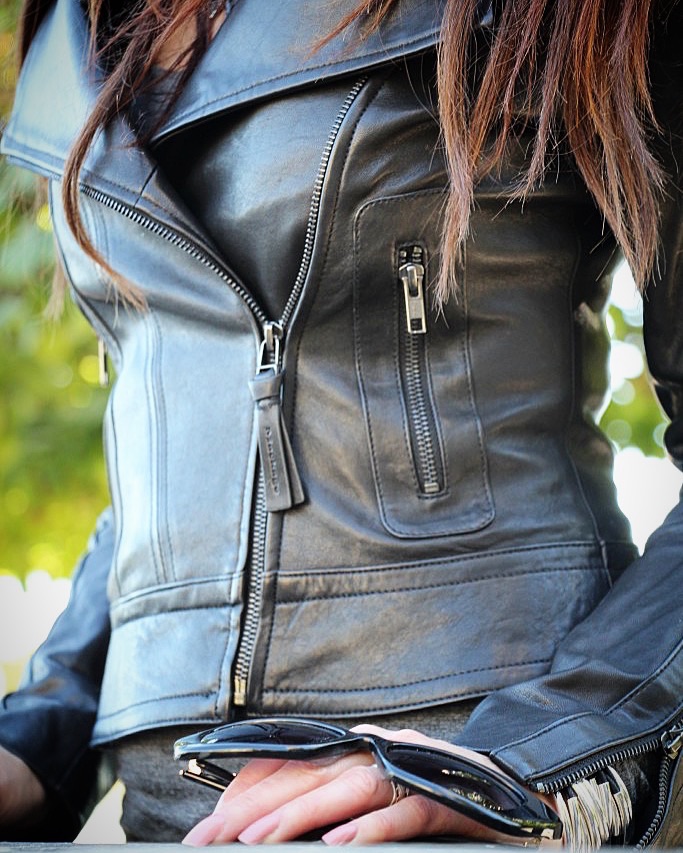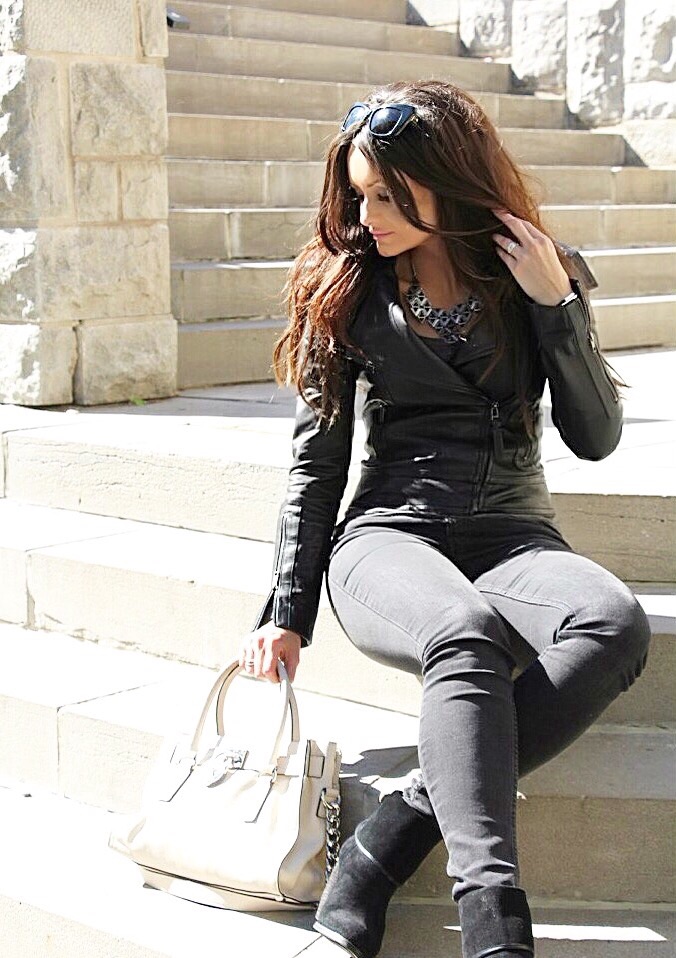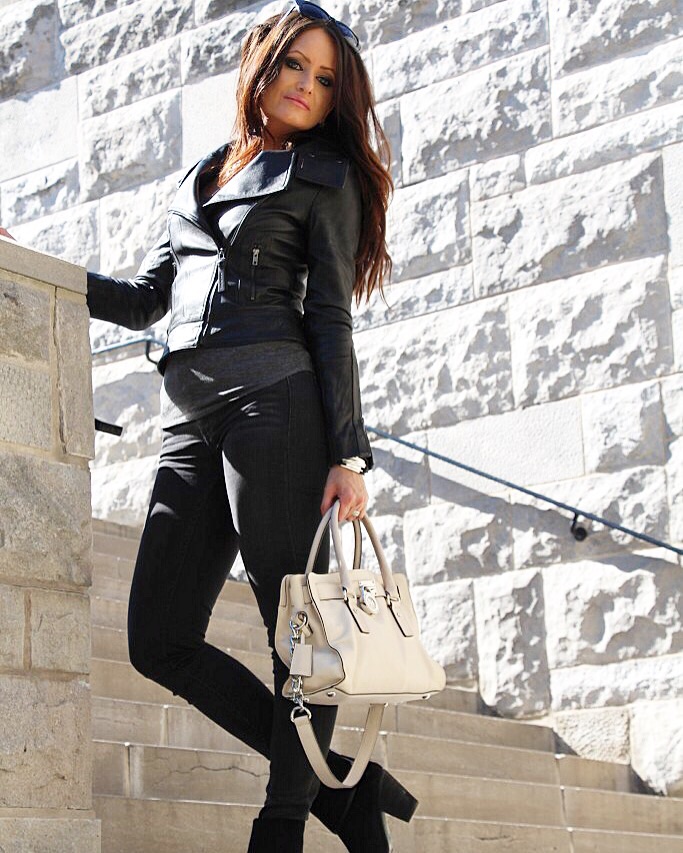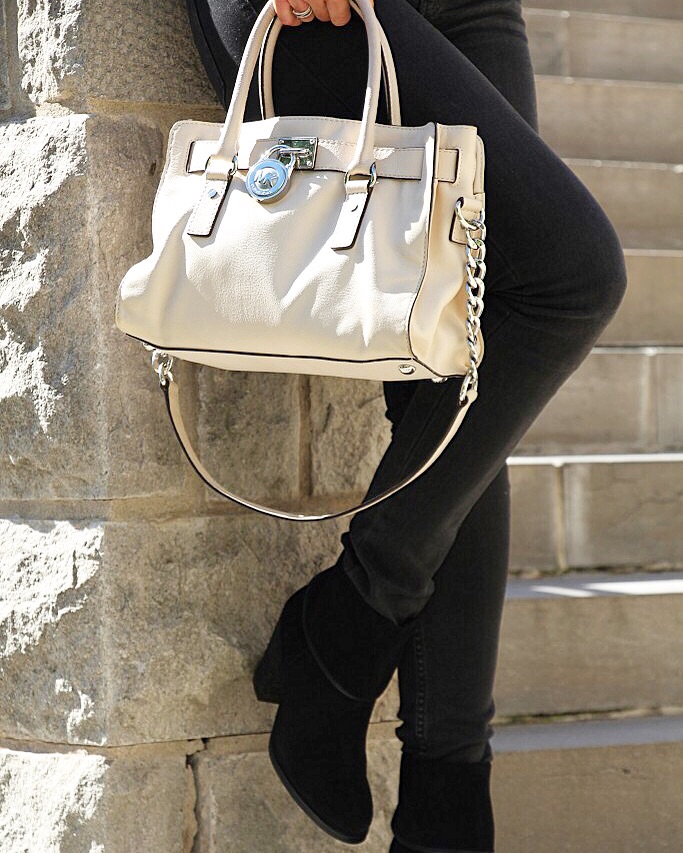 Photoshoot location: Queen Victoria Park, Niagara Falls
Sunglasses: Kate Spade
Necklace: Forever 21
Top: Aritizia
Jacket: Mackage
Jeans: Calvin Klein
Purse: Michael Kors
Booties: Vince Camuto
Autumn weather has arrived and you know what that means – jacket season! So sad, I know:( This is a great weekend outfit for the fall. I love little leather jackets like this one as it's that perfect wardrobe piece for transitioning into cooler weather.
I was on the lookout for a new black leather jacket and I finally found the perfect one. I am very picky when it comes to leather jackets and I never rush into buying them. When I'm spending quite a bit of money I have to be really sure that I love it on me – how it fits and the details of it since I plan on having it for a long time. I have always found Mackage jackets to be very flattering for a variety of body types and I always seem to gravitate to this brand. This jacket can be paired with a nice sweater dress and knee high boots or even with jeans. It can be dressy or casual – however you wish to wear it. It is perfect to wear as the weather gets chilly.