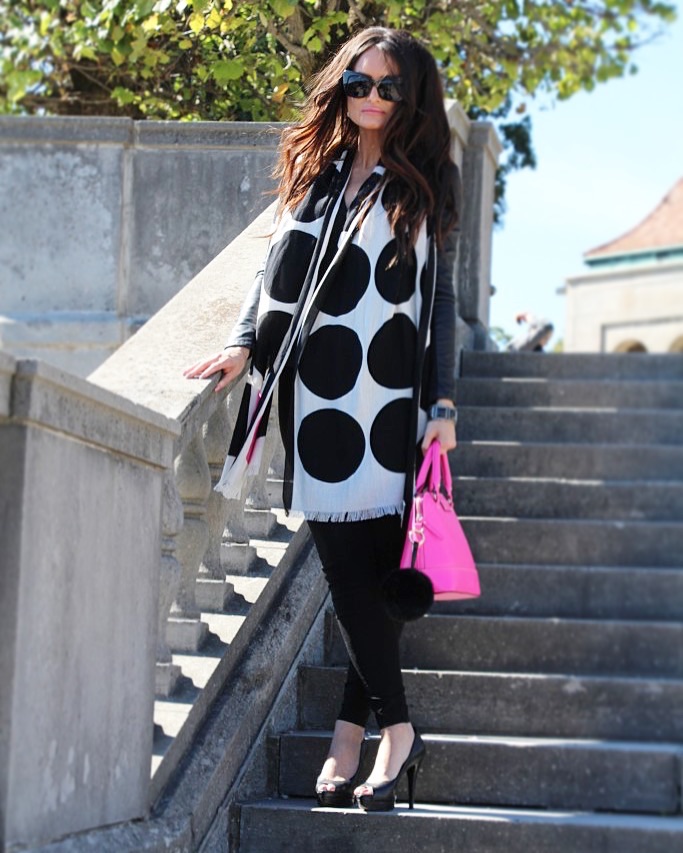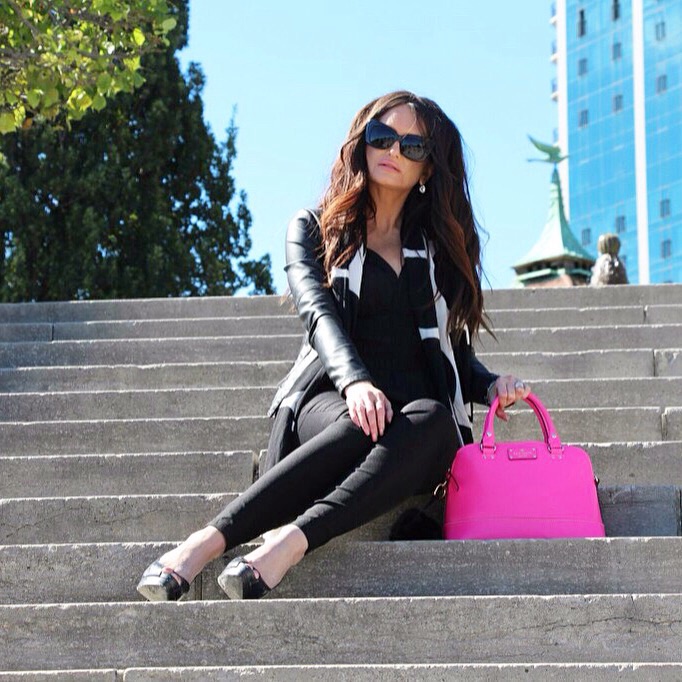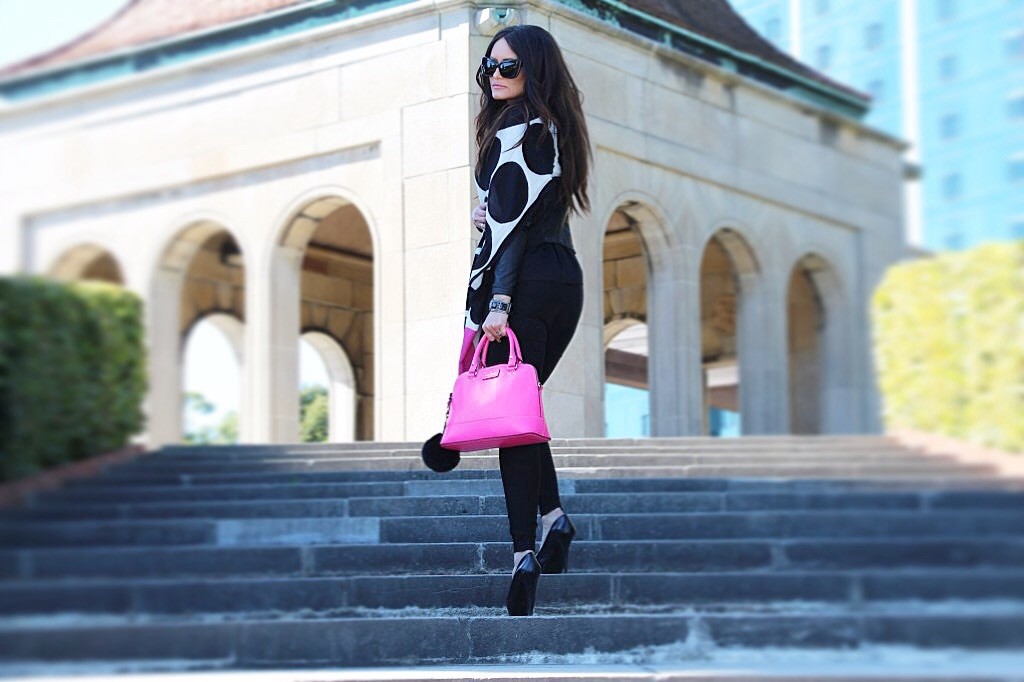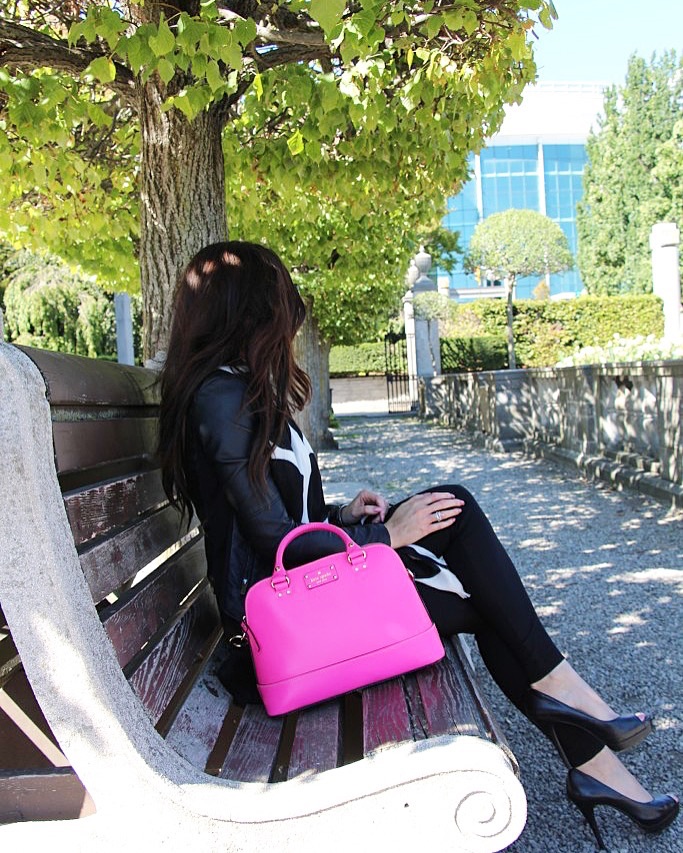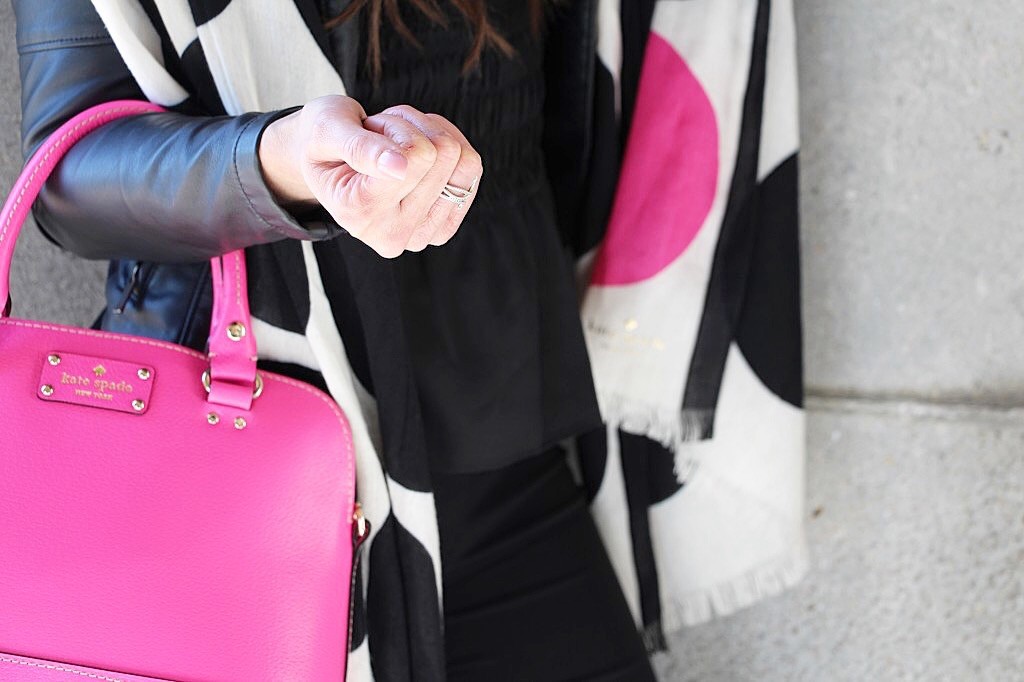 Photoshoot location: Queen Victoria Park, Niagara Falls
Sunglasses: Kate Spade
Scarf: Kate Spade
Top: Jacob
Skinny pants: Urban Planet
Jacket: Dynamite
Shoes: BCBG Generation
Purse: Kate Spade
Pom Pom key chain: Urban Planet
Bracelet: Bebe
This was such a beautiful weekend in Niagara Falls and a fun time doing photoshoots at Queen Victoria Park. This is one of my favourite outfits to wear to work. It is not overly dressed up nor too casual – it's the perfect mix. I find this outfit to be comfortable to wear in the office and makes me feel relaxed. I consider this a classy glam look to wear to work and it's so vertsalie. I love black with a punch of colour – whether it's a handbag or pair of shoes. I purchased this pleather jacket at Dynamite a few years ago and I just love it for work or for going out just about anywhere! It is nice and light to wear all year around. This jacket gives off an expensive look while being very reasonably priced. I believe they still carry this style at Dynamite in different colours – a definite must have in your wardrobe.