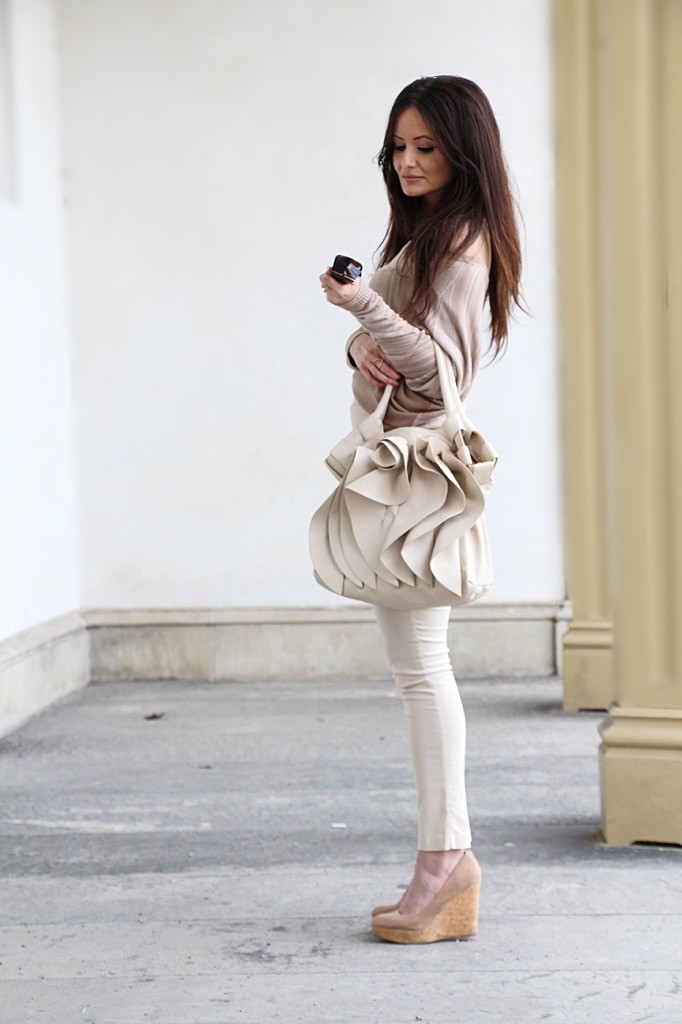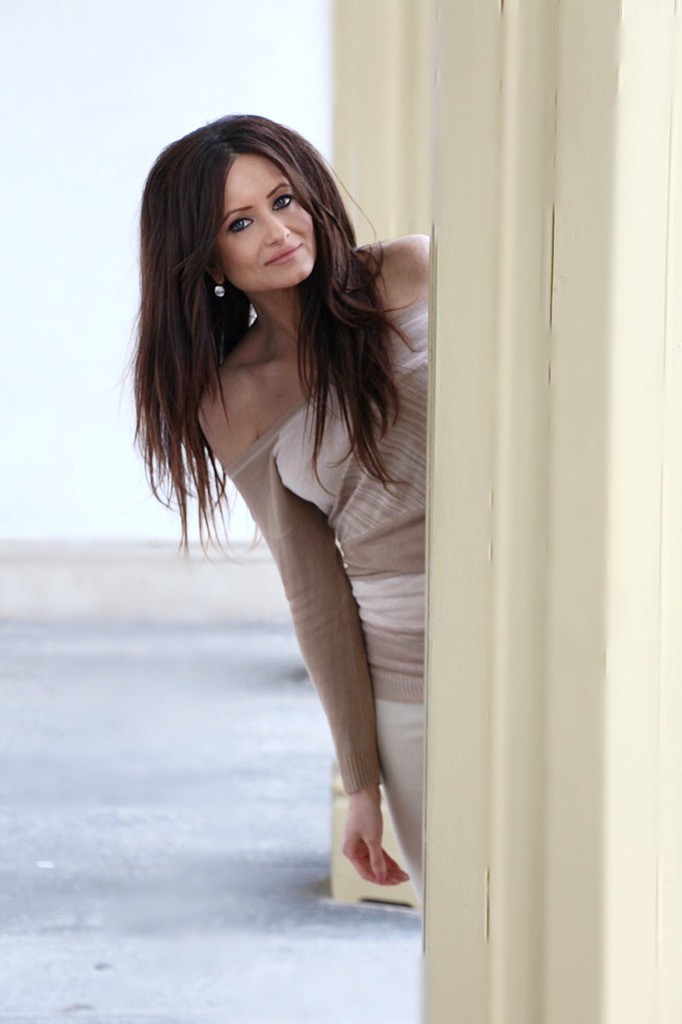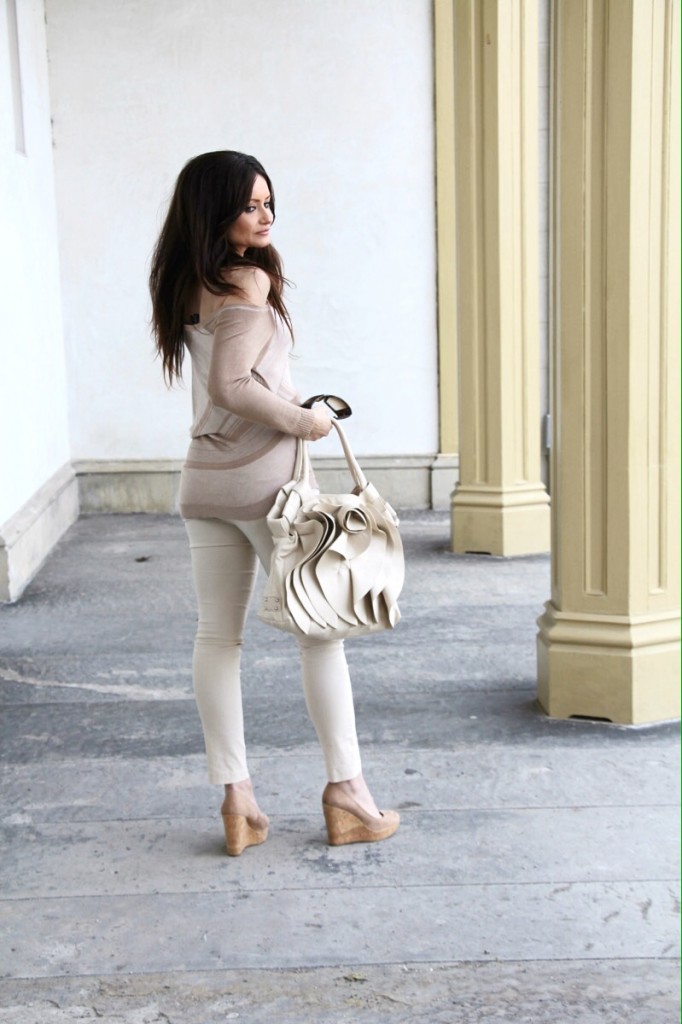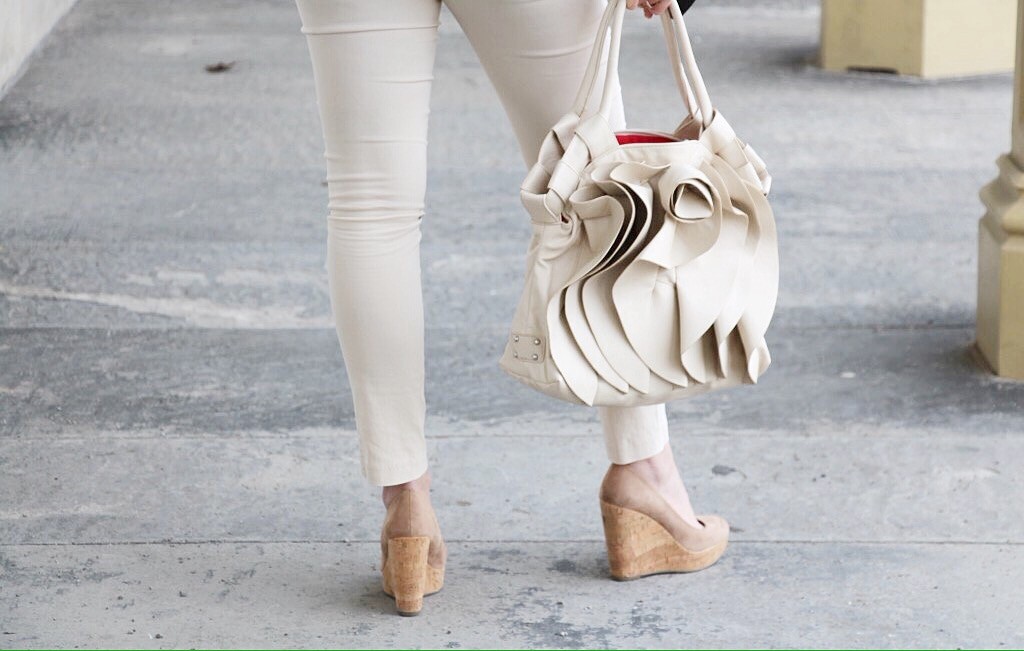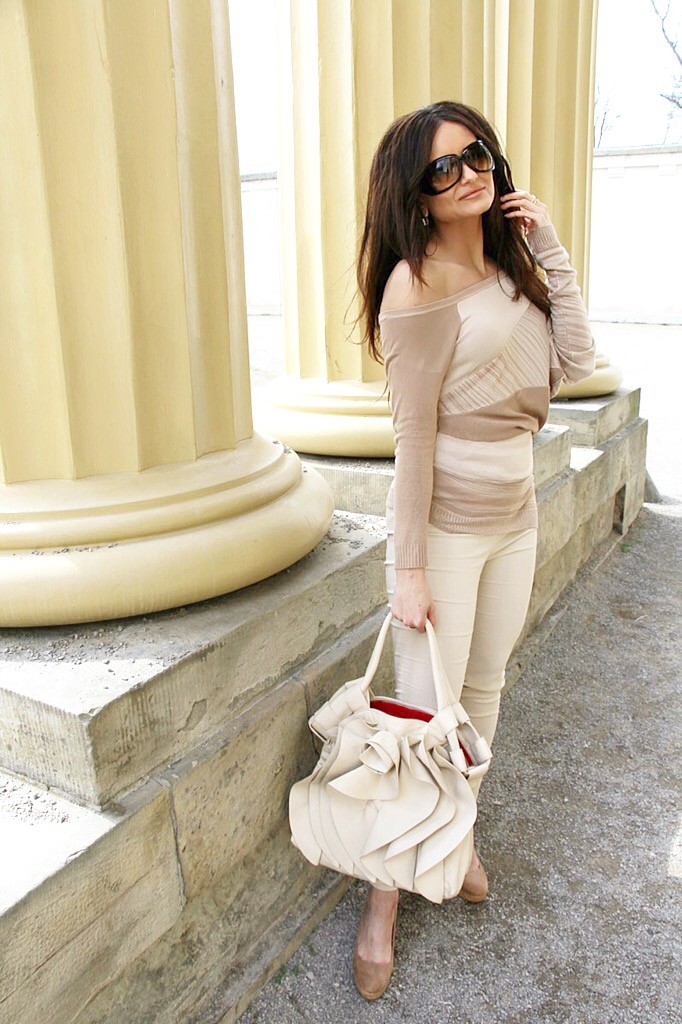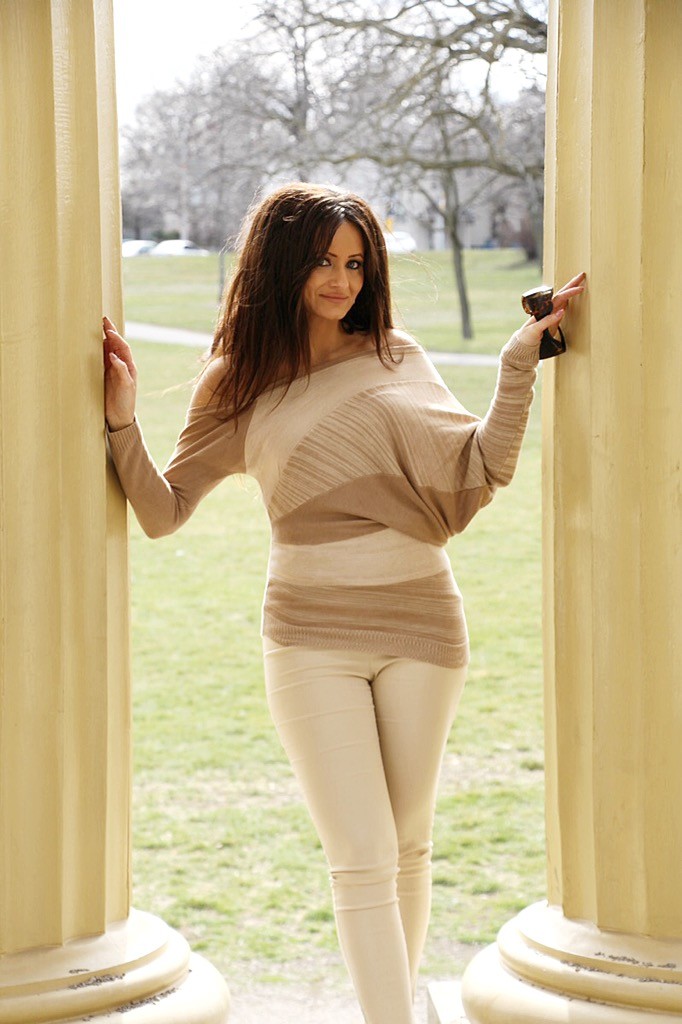 Photoshoot location: Dundurn Castle, Hamilton
Sweater: Marciano
Skinny pants: Urban Planet
Wedges: Forever 21
Purse: Purchased it in NYC on Canal Street
Sunglasses: Gucci
Earrings: Swarovski
Hey ladies! Do you own at least one dolman sweater or top?
I found this perfect one from a consignment store when I brought my clothes in. This dolman sweater is from Marciano. I can't believe I missed it when they had it at Marciano. I guess this is a sign that I need to browse around more at the mall! Lol I only go to the mall when I have the extra $$ to treat myself! Anyways, this dolman sweater has one sleeve longer than the other sleeve where you wear that off on one shoulder. You could wear this sweater in so many different ways. Sometimes I roll up both sleeves and don't wear it off the shoulder if I am wearing it to work. So if I am wearing this on the weekend, sometimes I wear it off on both shoulders. I love the taupe colours and it so complementary and so versatile ..you can wear it with a pair of dress pants or even denim! I have to say that this sweater is very comfortable and the fabric is very light to wear during the spring season. If you don't own a dolman sweater, you definitely should not miss out on that!
As for my bag that I am carrying – I have been getting so many compliments on it! I purchased this bag about 7 years ago when I was in New York City shopping on Canal street. They sell all these stylish bags at a cheaper price but you have to bargain with them to get a good price. I remember I bought about 3 bags there and my sister thought I was crazy! Lol. This bag totally caught my eye because it is so unique – I consider this bag a piece of art!
If you ever make a trip to New York City be sure to check out Canal Street and as well as Little Italy where they have so many Italian restaurants and cafes. It's a must try! Thank you for checking out my blog till next time! xo