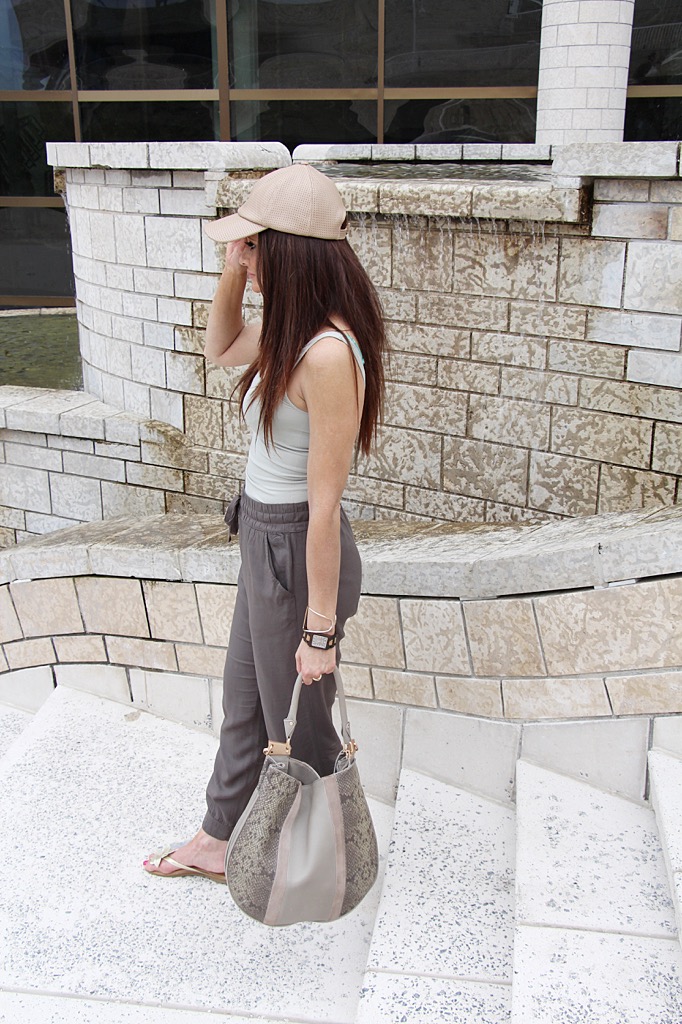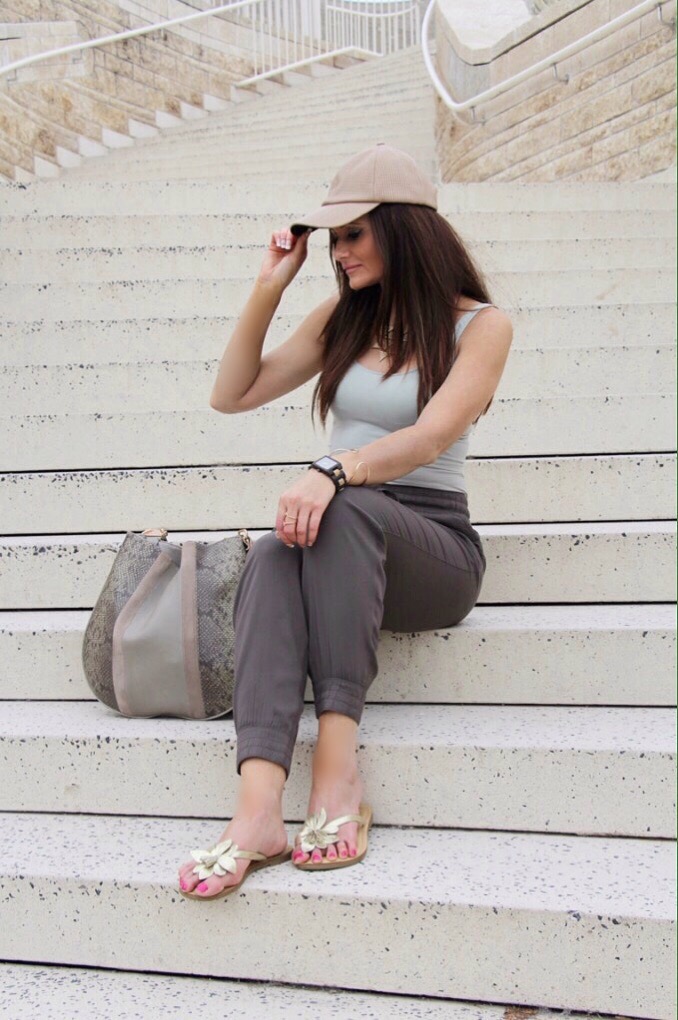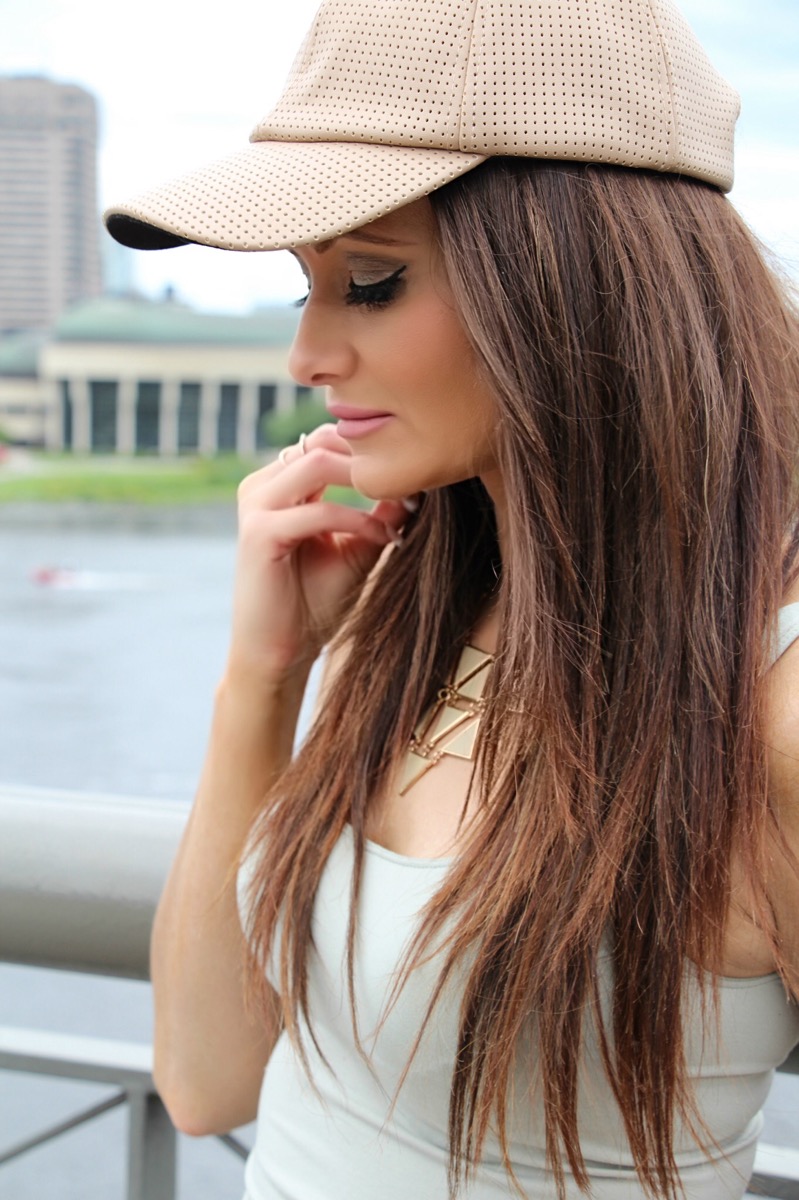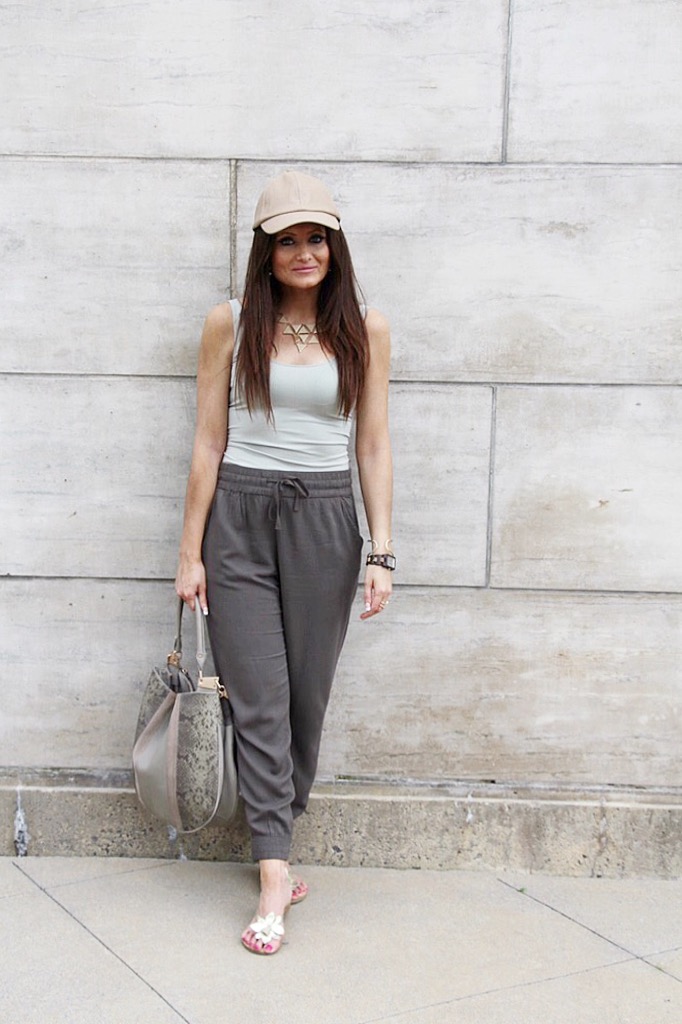 Photoshoot location: Hull, Quebec
Faux leather baseball cap: D&Y (Marshalls) 
Bag: Foley & Corrina (here)
Tank top: Urban Planet
Pants: Aritizia (TNA) (here)
Flip flops: Alfani
Necklace: Forever 21
Denim jacket: Aritizia (TNA)
Watch: JORD
Rings: Anarchy Street Use code: HELENA20 to receive 20% off at checkout! (here)
Earrings: Swarovski
Heyyy babes! Is it just me or did August just fly by?! It has been such a busy month even with my two weeks vacation. I thought it would give me more time to work on my blog posts and do more photo shoots but everyday something kept coming up!
I recently attended New York Fashion Week! I was away for a few days with my sister to see some shows that I was invited to and meet up with other bloggers that I have connected with through Instagram.  During my two weeks vacation I was busy with the preparation and getting organized for Fashion Week as it was my first time attending. I was beyond excited and overwhelmed at the same time! It was a dream come true for me.
This outfit I am wearing is something I recently picked up – I thought I would try something different than what's already in my closet! These dressy joggers (here) totally caught my eye and I had to get them to wear this summer! I consider this look more of an urban style and I am obsessed with it! It's so vertsalie and so chic! I love these pants and they are so comfortable to wear, the fabric is so light which makes them perfect to wear during the summer. They look great with a body suit or tank top. This will flatter any body type since it is high waisted and it actually covers up any flaws in any parts of your figure! You can actually pair these pants with wedges for a bit of a dressy look or flats to dress it down. As for this faux leather baseball cap, I have been receiving many compliments on it….this brand is available in this colour but in a different style (here) Be sure to check out these styles at LIKEtoKNOW.it to shop!