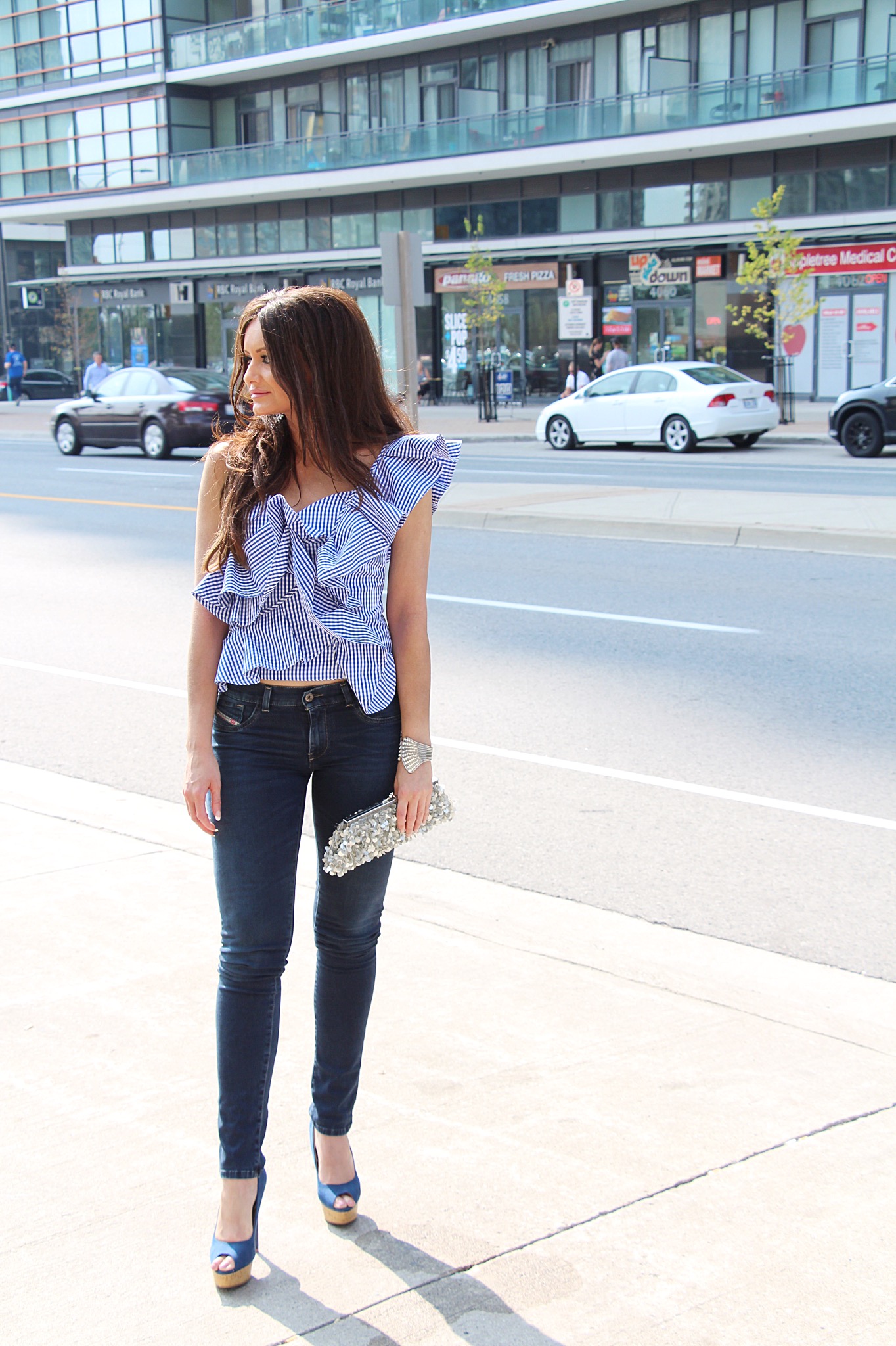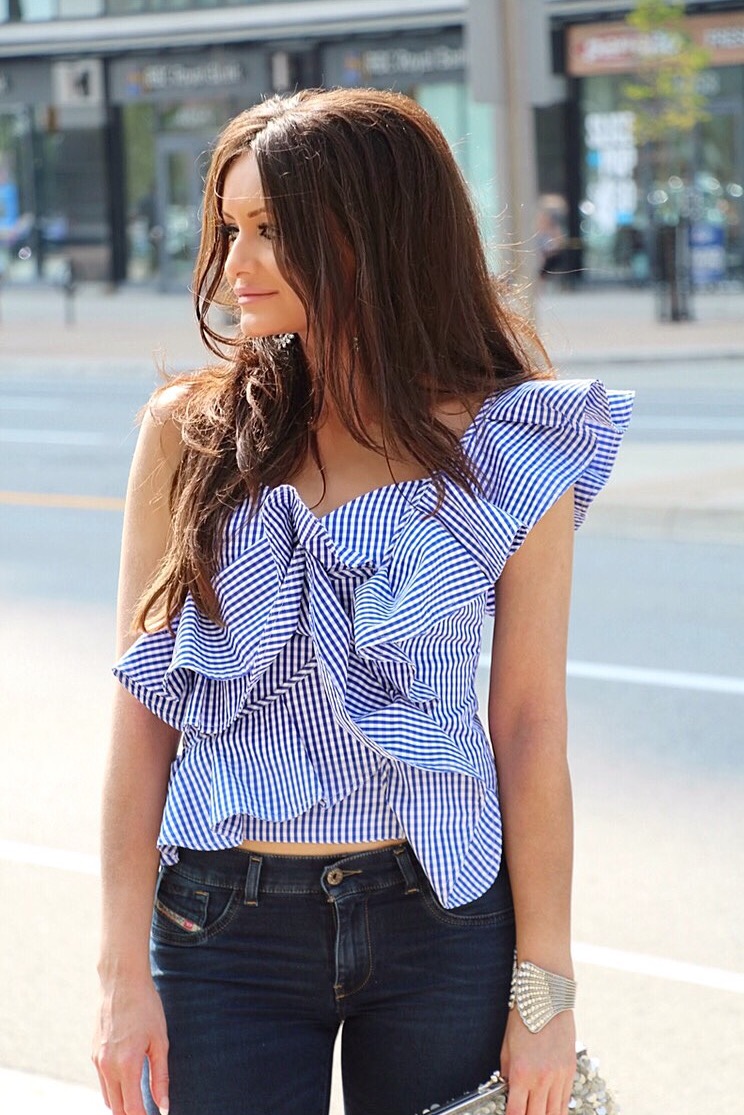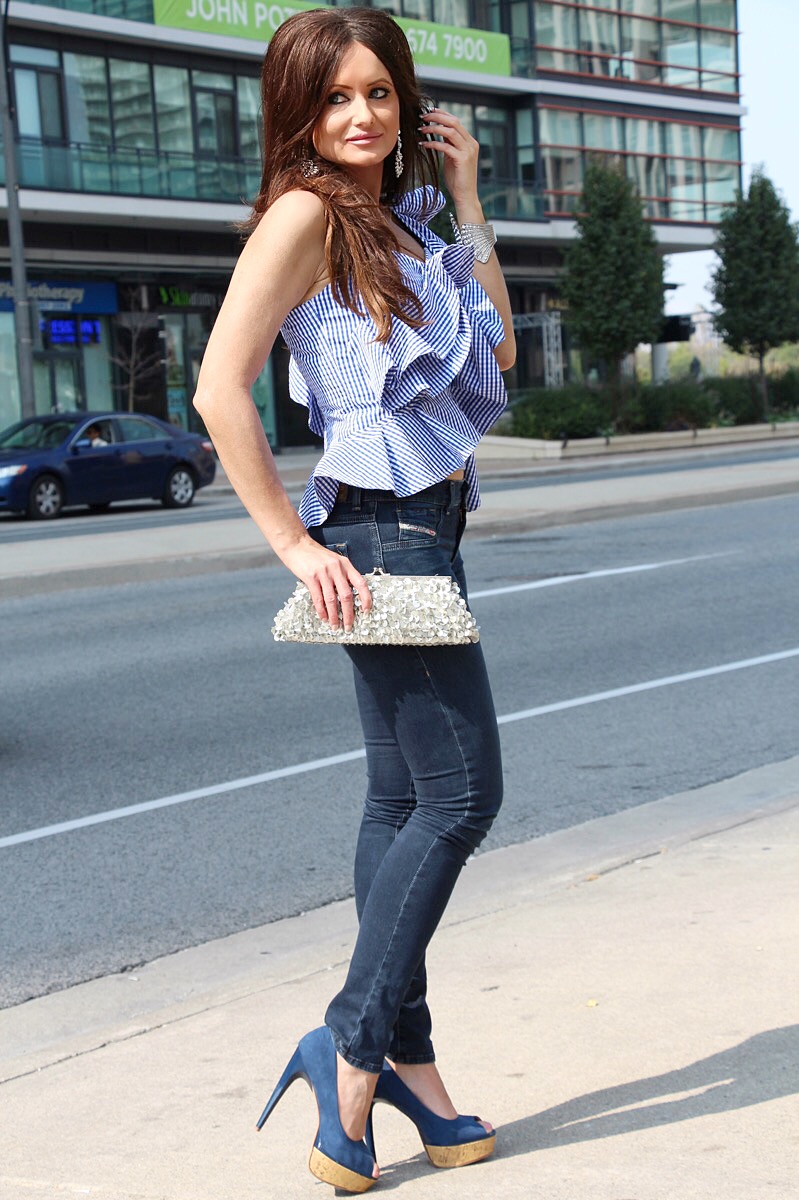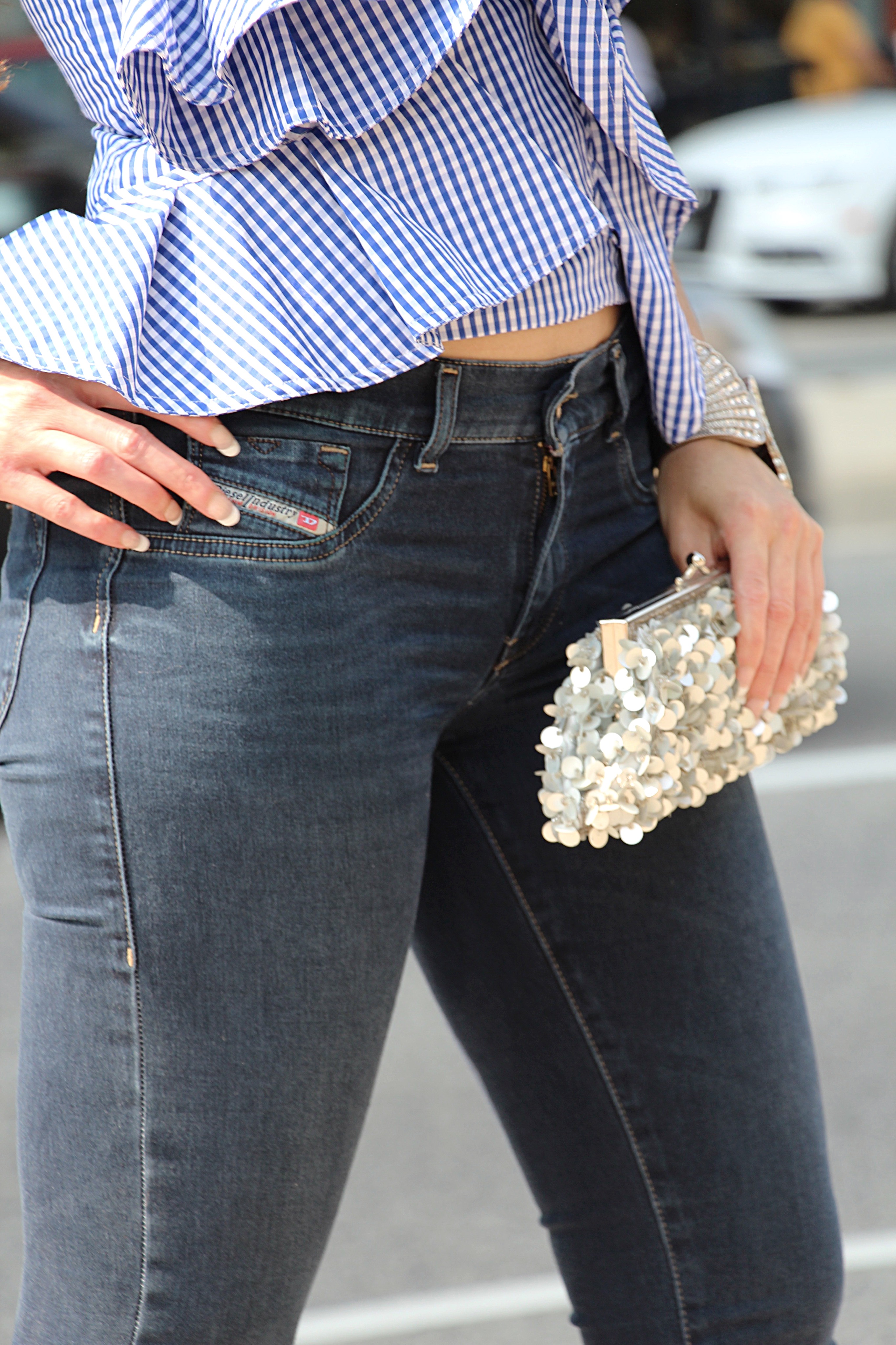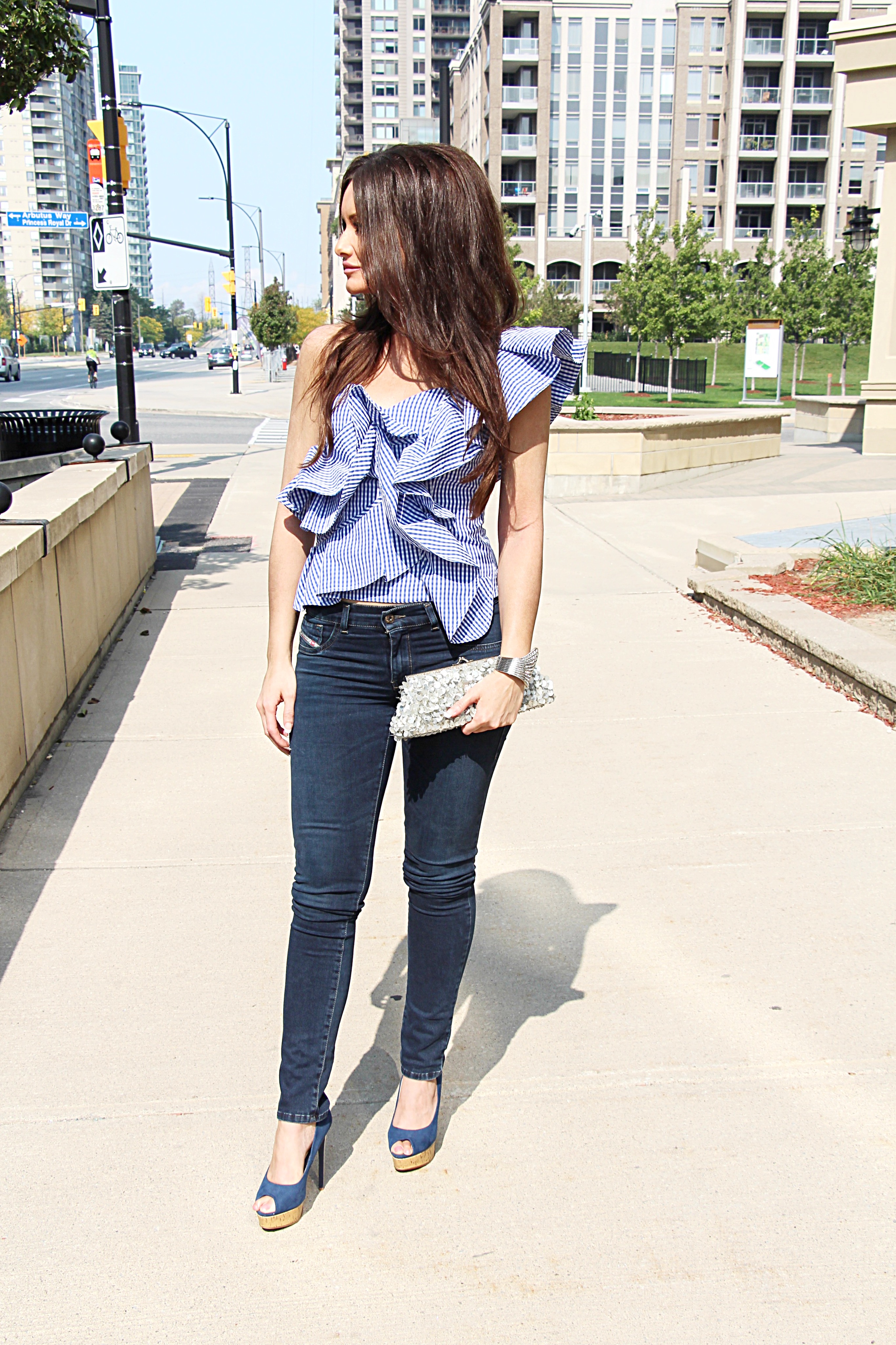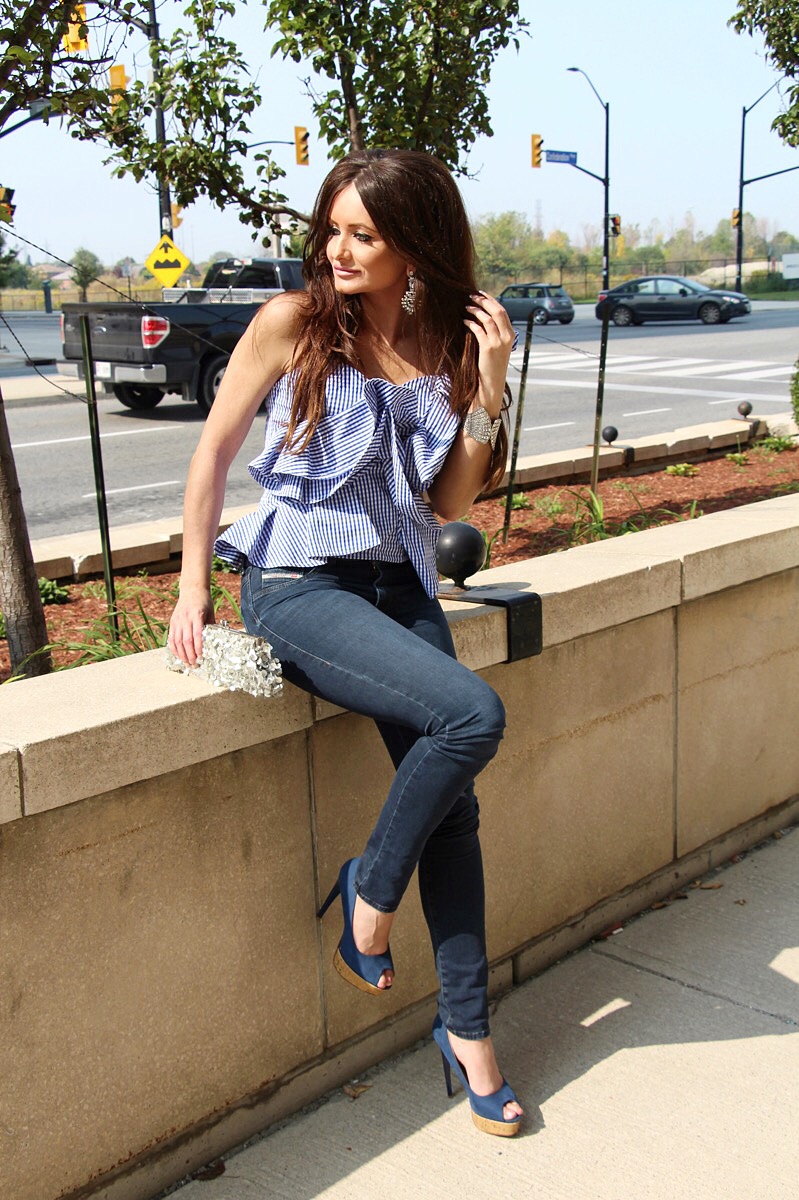 Photoshoot location: Mississauga, Ontario
Top: Alpha & Omega from Bloomingdales (here)
Jeans: Diesel (here)
Shoes: Forever 21
Clutch Purse: Urban Planet (old)
Earrings: H&M
Hello lovelies! I would like to share with you that Bloomingdales is having a blowout sale until October 9th. Be sure to use code: FRIENDS to receive 25% off on any purchases.
This super cute top I am wearing is from Bloomingdales and it's under $100! I recently bought it when I was in New York City for Fashion Week. I have been receiving many compliments on this top and the other white top (here) I tried on.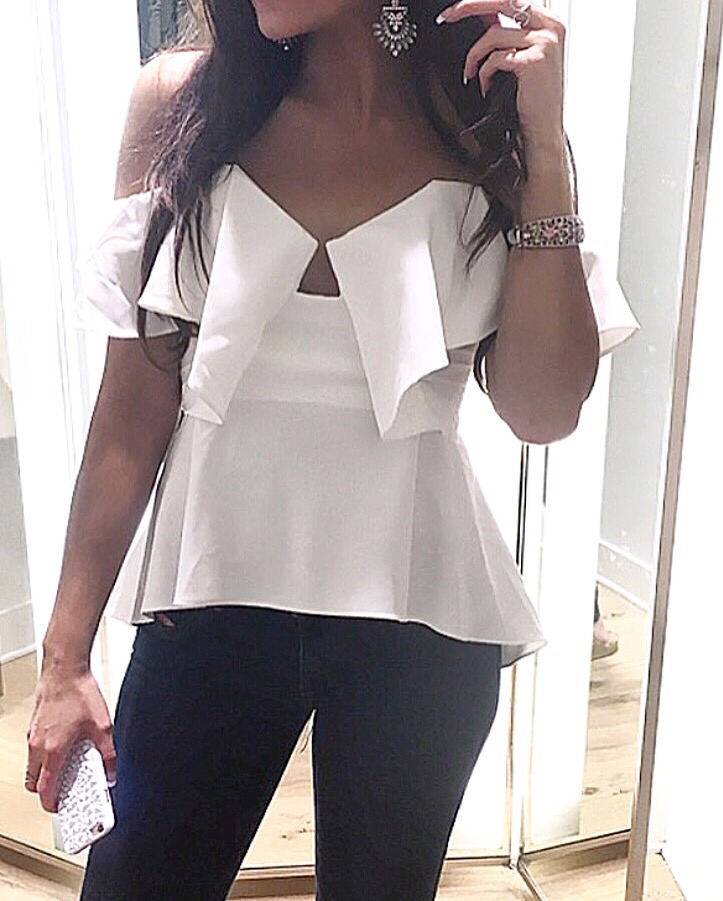 (sorry about these low quality pics – they were taken in the fitting room on my phone!)
Unfortunately I was unable to get this white top because they did not have a medium so that was a bummer for me:(( l normally take a size small but with both these shirts I found they fit smaller so I'd suggest going up a size.
I lucked out getting this blue and white gingham ruffle shirt as I almost lost hope finding it in my size! My first trip to Bloomingdales was a disappointment because they only had it in size xsmall and small 🙁 I even had a sales associate lookup if it was available in other locations with no luck! So I thought, that's just my luck! :(( The funny thing was that we went back to Bloomingdales two days later and my sister went to see if that top had more sizes and omg she found one medium in blue (here) and black (here) as well! I was so excited about it and loved the blue one on me the best! So I bought it for $59.00 US.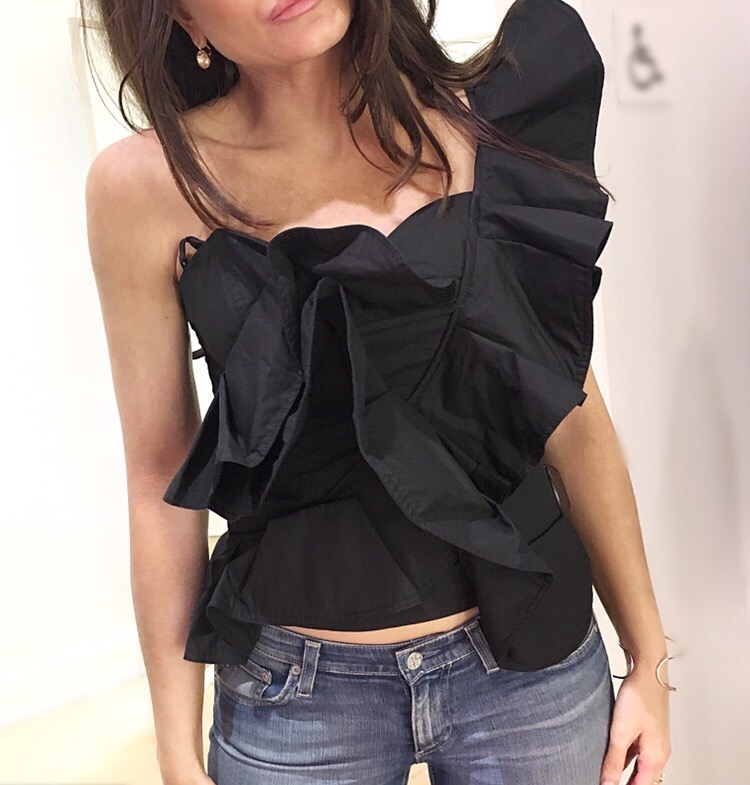 (here is what the black one looks like)
That's all I bought when I was in New York City! Haha so unlike me as I usually go wild! But honestly, I only went to New York City for Fashion Week so I could attend shows and meeting up with other bloggers. There was no time for me to go shopping and I didn't even make it to Macy's! But that is okay because there is always a next time in New York City to go shopping!
Hurry before these awesome tops are out of stock! Shop here at LIKEtoKNOW.it and use code: FRIENDS to receive 25% off any purchase! Happy Shopping ladies! Xo