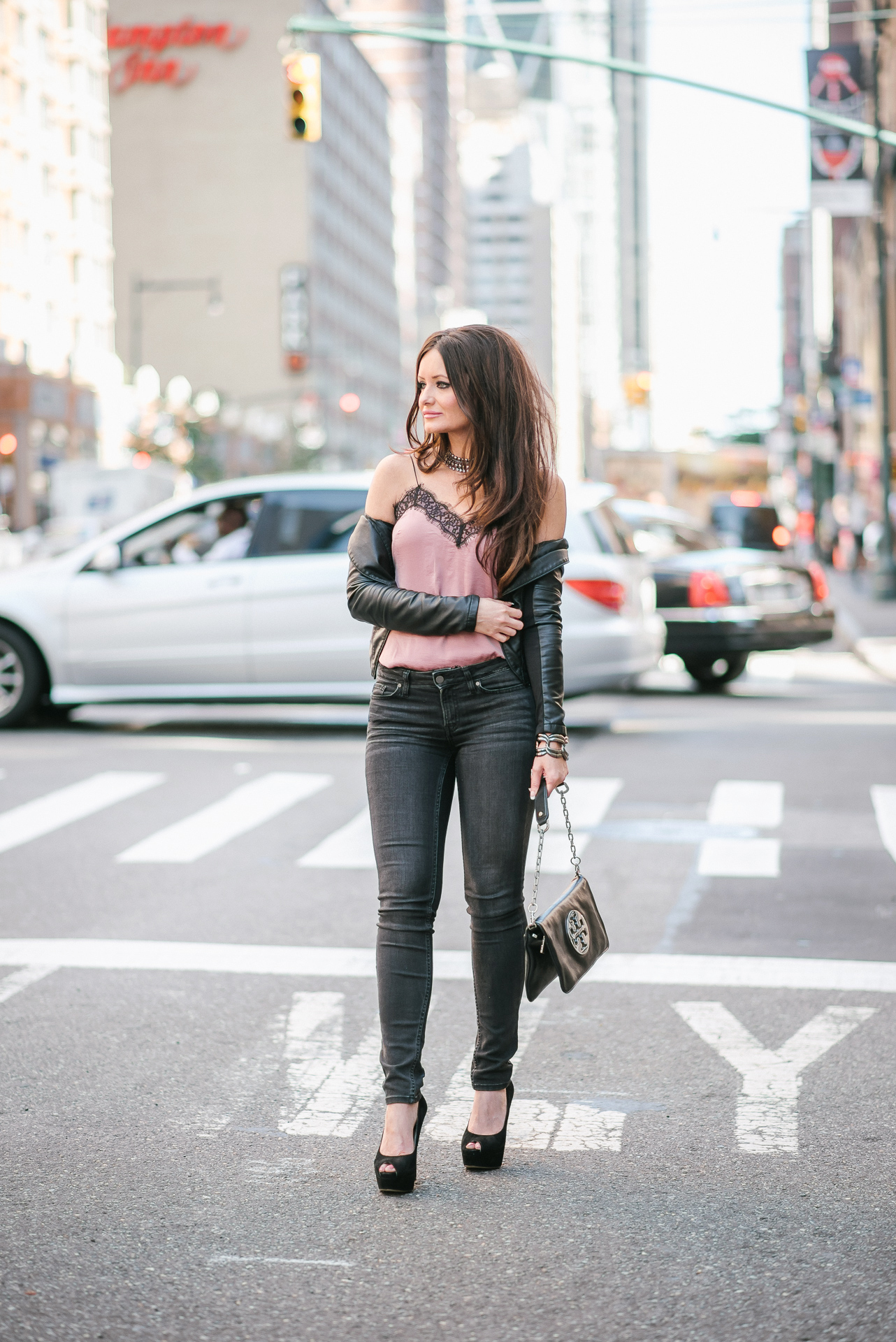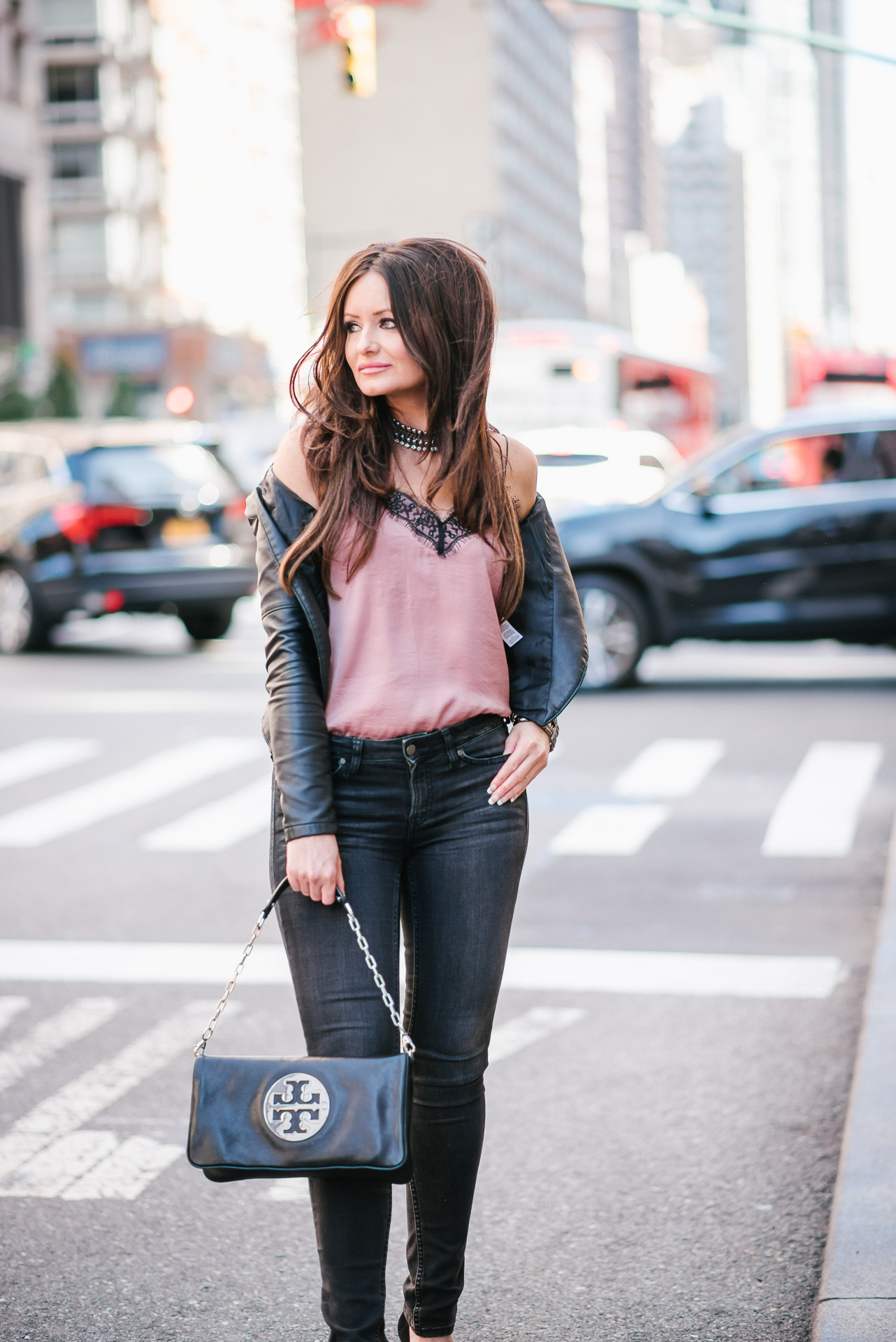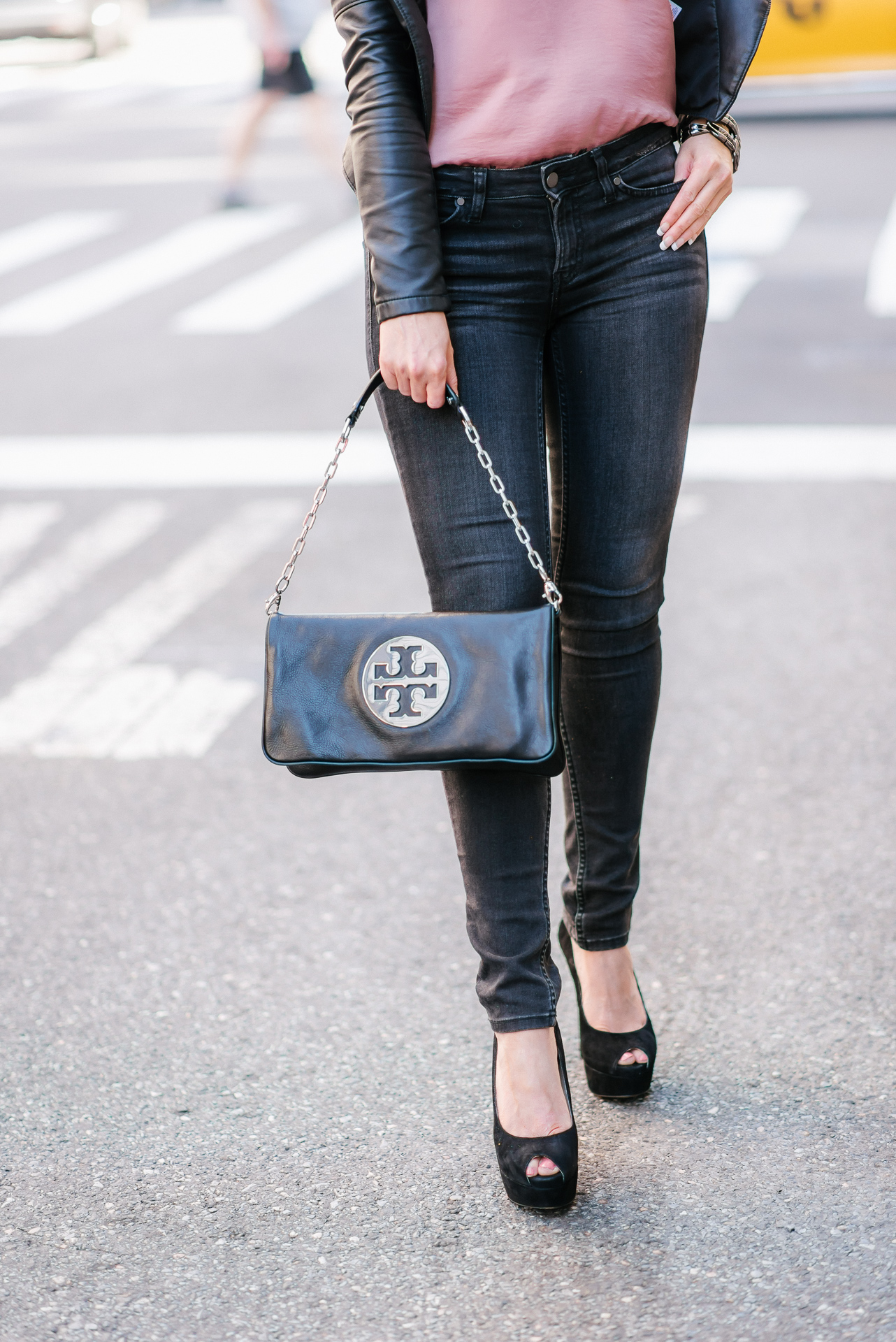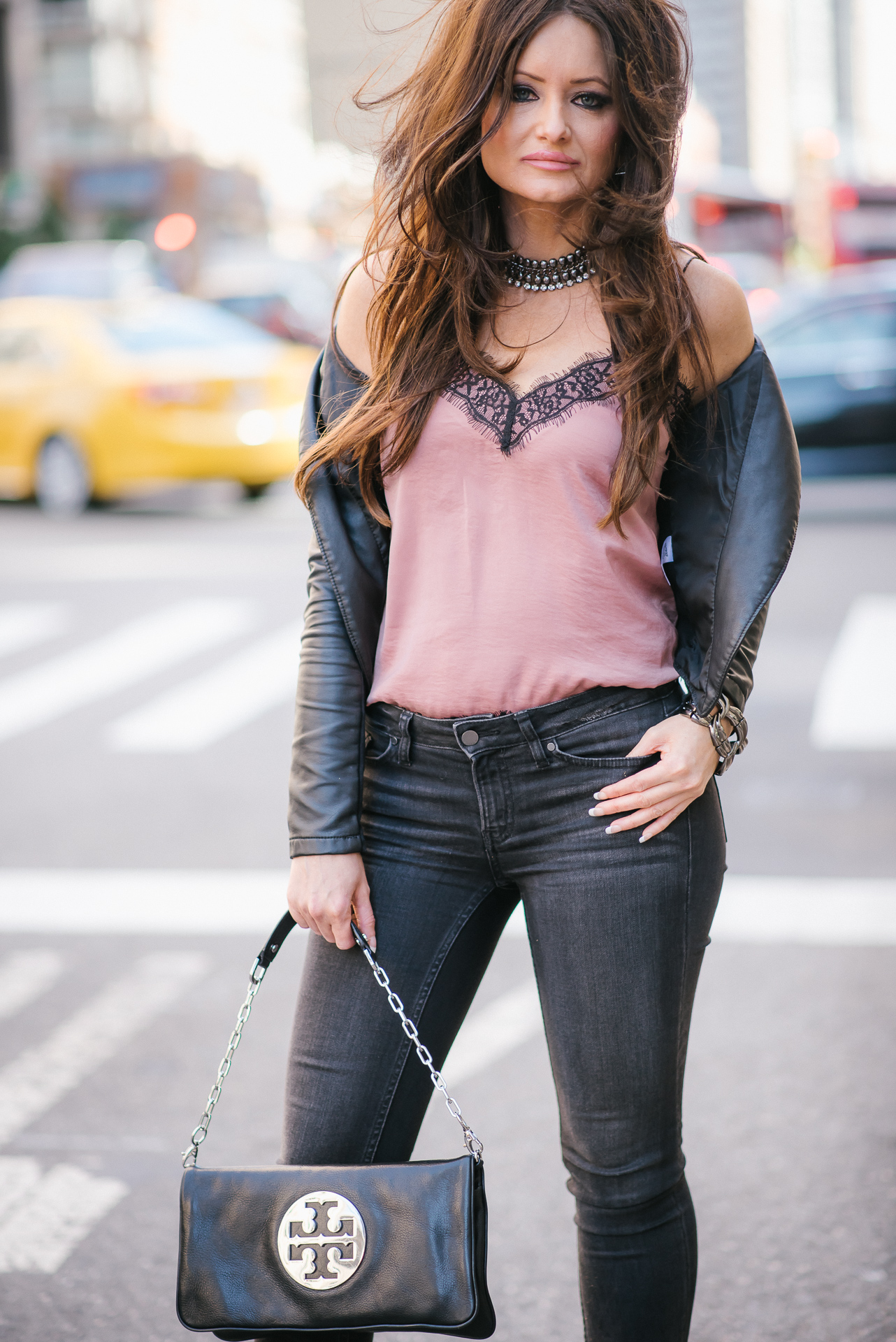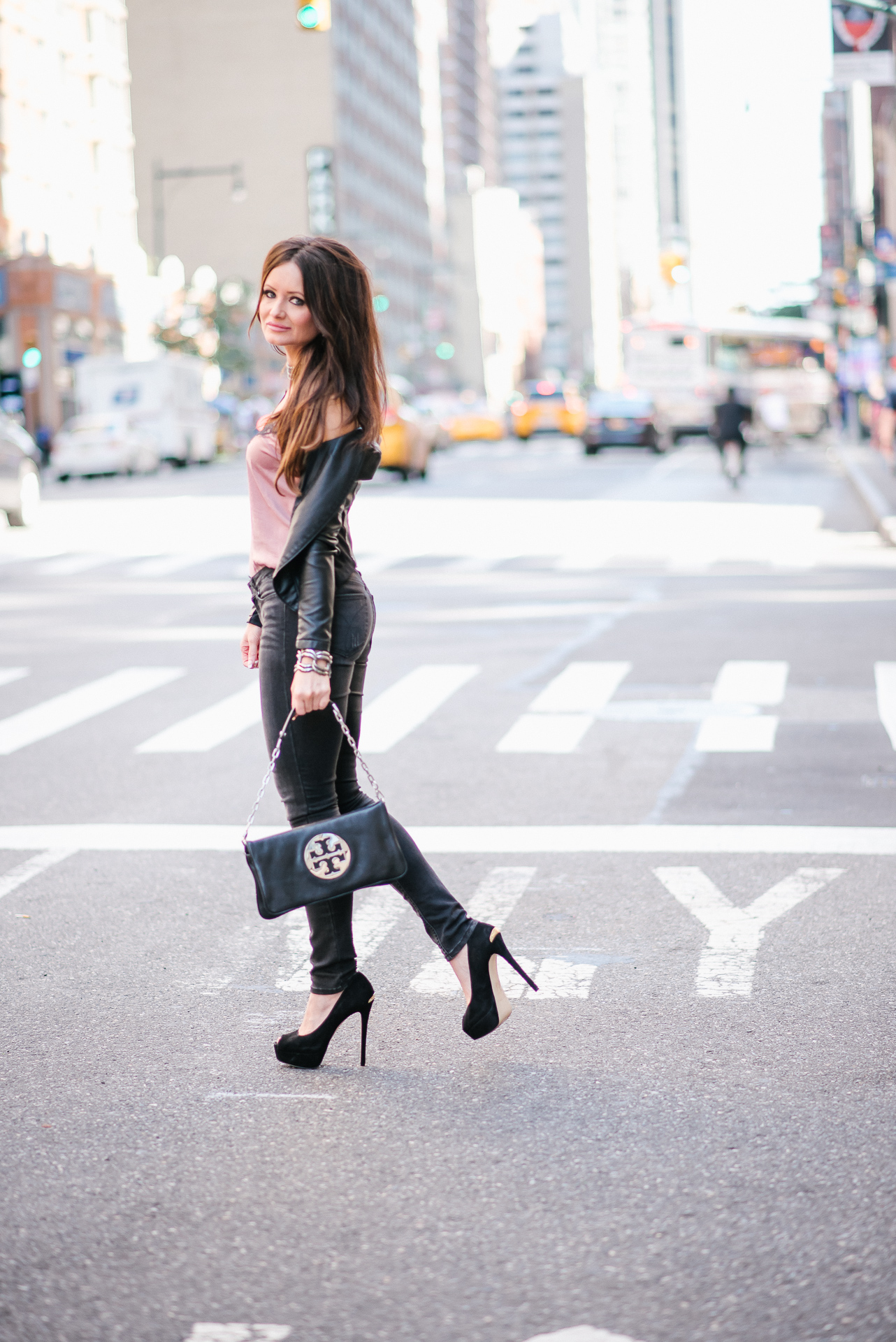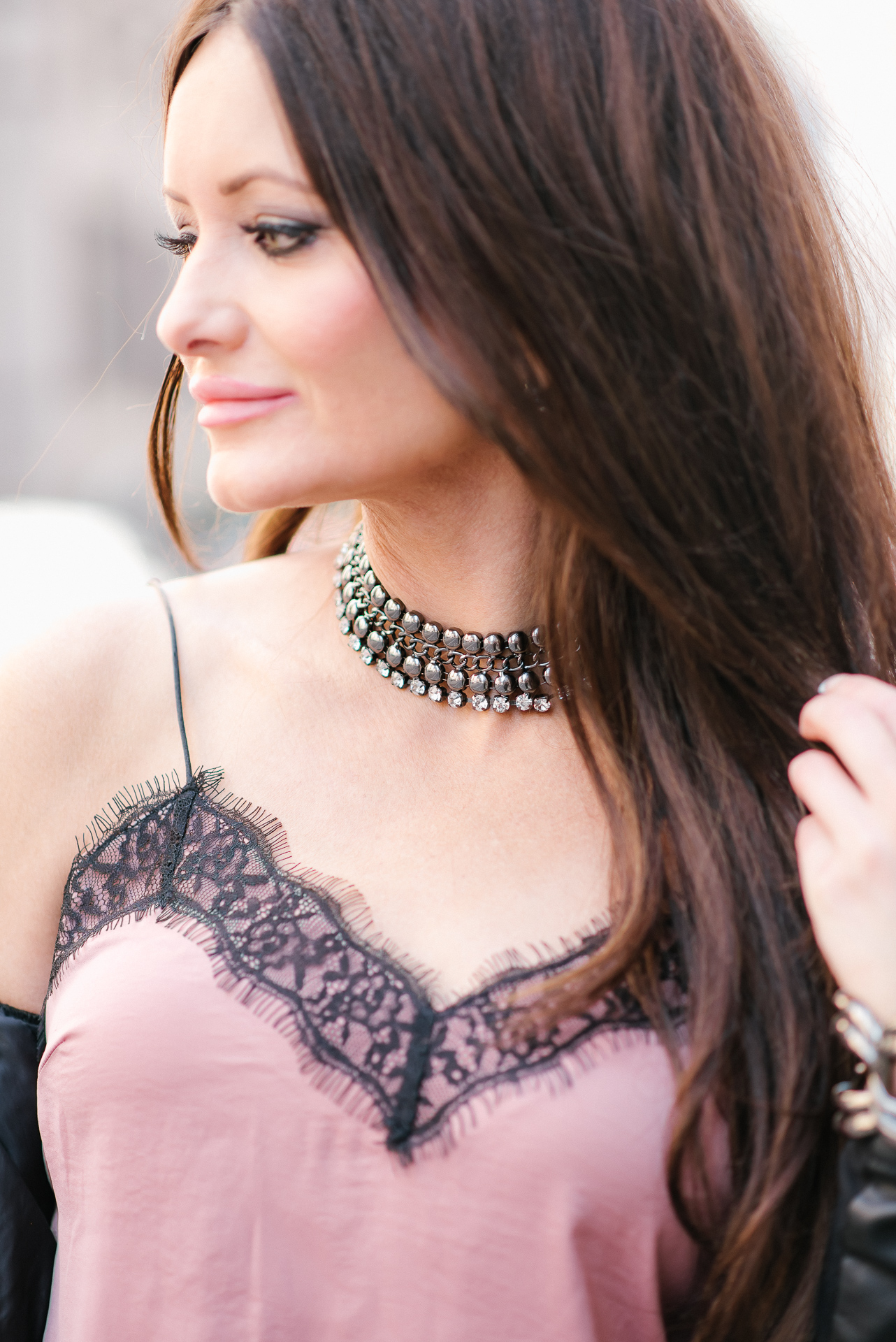 Photoshoot location: Manhatten, New York City
Top: Forever 21 (Here)
Jacket: Dynamite (Here)
Jeans: Calvin Klein
Shoes: Michael Kors
Purse: Tory Burch
Choker: H&M
New York Fashion Week was such a fun experience and a dream of mine that came true! It was crazy busy all over the city and traffic was extremely nuts! I had a difficult time catching a cab because it seemed like every one was already taken (and I clueless when it comes to Uber). This was my third day in NYC and it was such a crazy morning having to get ready for a photoshoot for 11am. I had to meet my friend Terra (check out her amazing blog – http://www.fifteenminutesofflawless.com ) at her hotel which was near Times Square. I had no time to eat breakfast so we grabbed something small to go, then tried to find a cab to take us to Terra's hotel. Traffic was brutal and we were running late! I was freaking out because we were late and I texted Terra to let her know -she told me not to worry about it because the photographer was not there yet. I felt relieved! So we got to her hotel around 11:20am ready to start the photoshoots on the streets of NYC!
Terra went first, which worked out well since it gave me some time to compose myself after running around the city. It was fun to work with Yash (check him out on Instagram @banavenuephotog ) – he came all the way from Texas. He is such an amazing photographer and has worked with other big bloggers! He is very nice to work with and is not difficult like other photographers I've worked with in the past for my modeling portfolio. I was very impressed with how my photos turned out.
So after we had our turns with the photoshoots, we decided to do some shots together on the streets. Walking around, exploring the city with our stylish street outfits for New York Fashion Week, having a good time!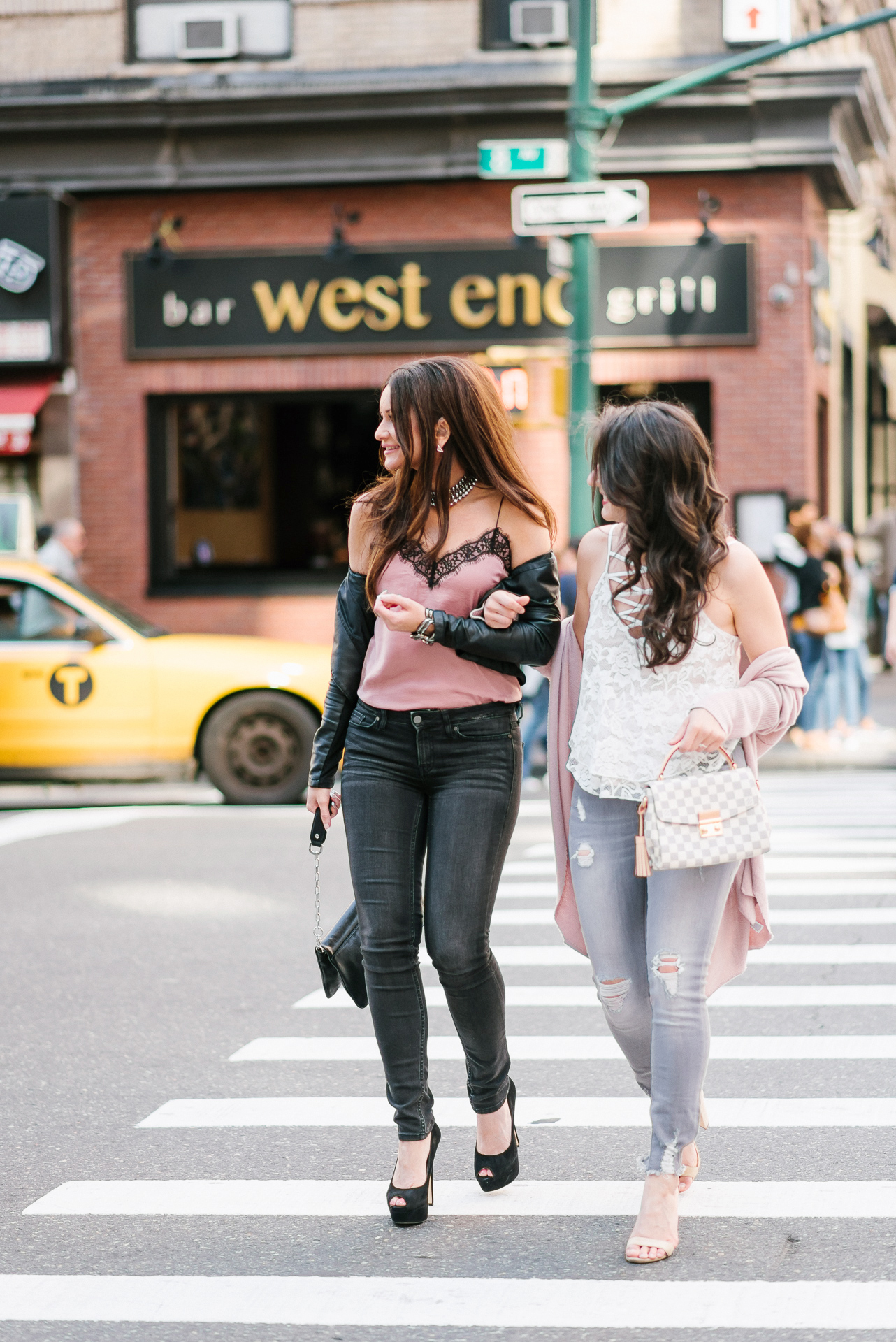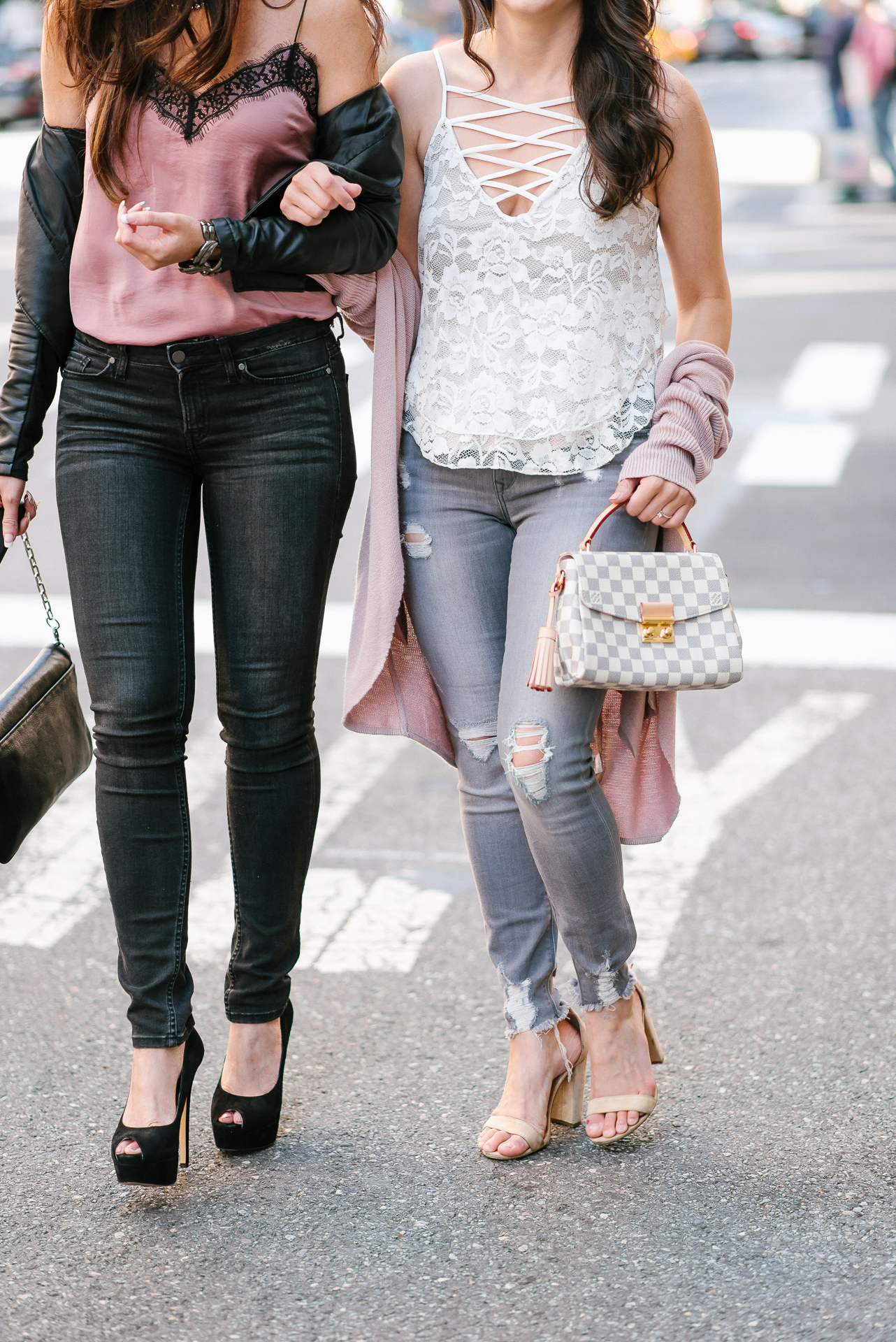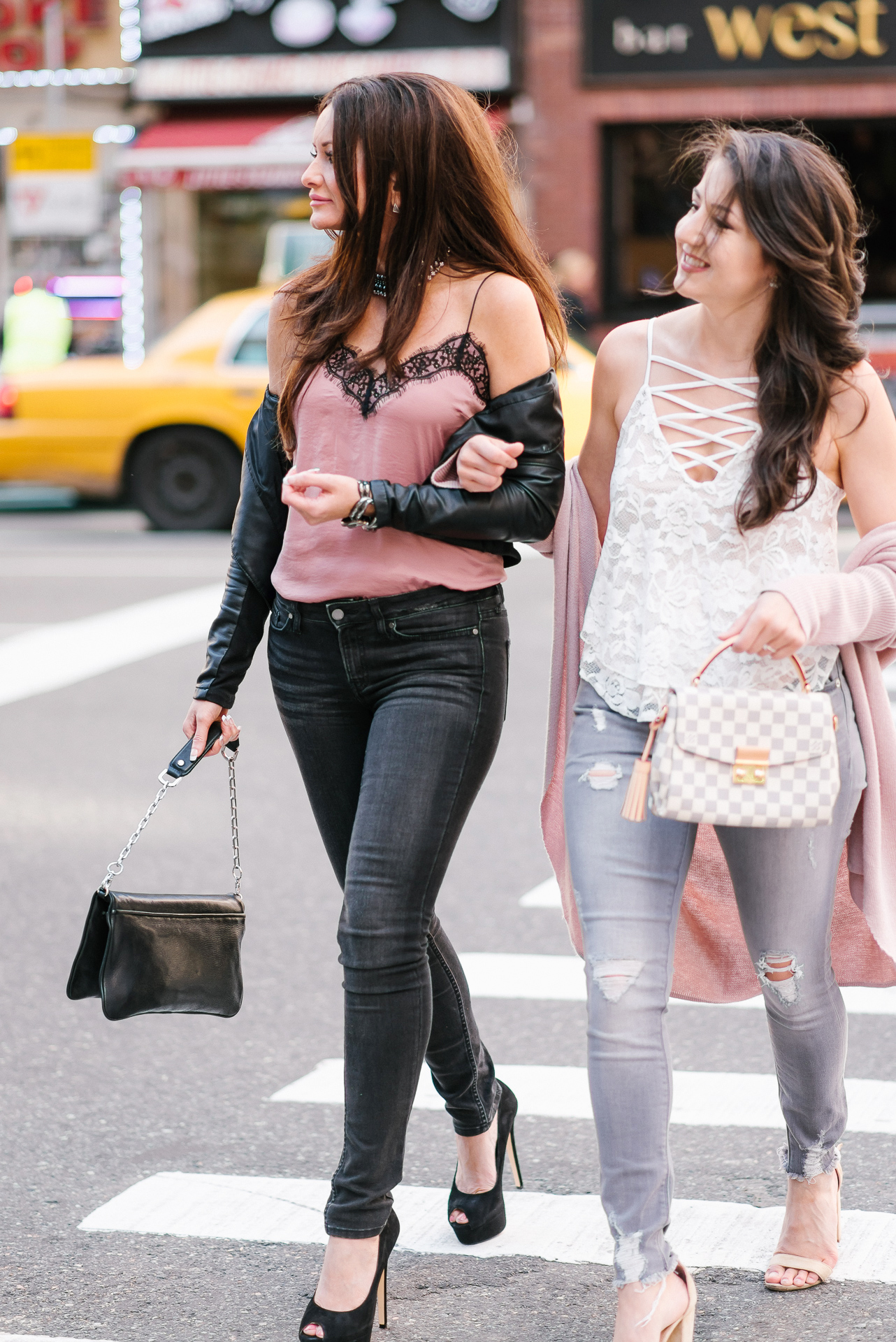 Here's all the outfit details! I decided to wear shades of black with a pop of dusty rose for an edgier look. I found this top recently at Forever 21 and Terra wore soft feminine tones with this gorgeous outfit.
Check out our outfits to shop our looks here at LIKEtoKNOW.it