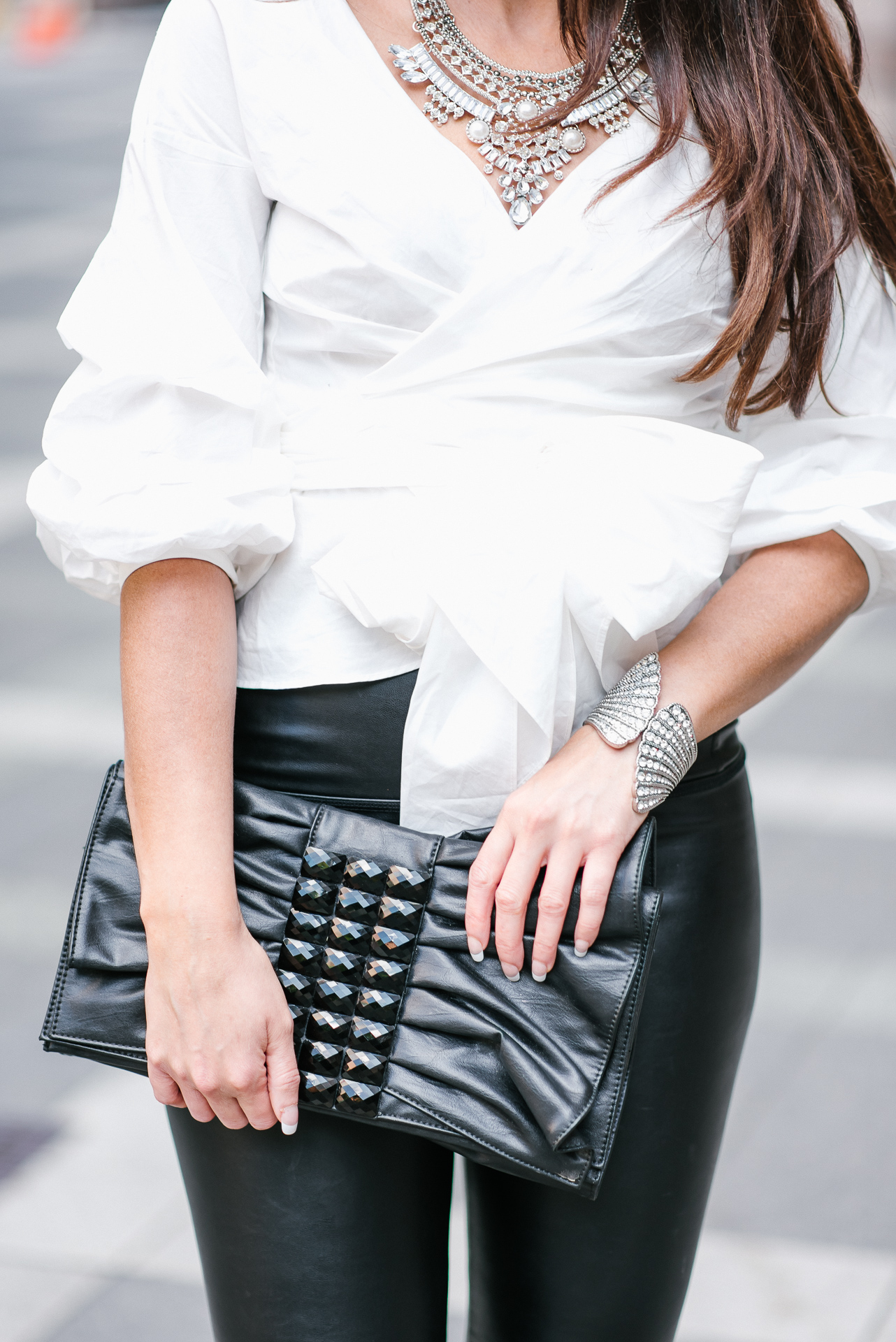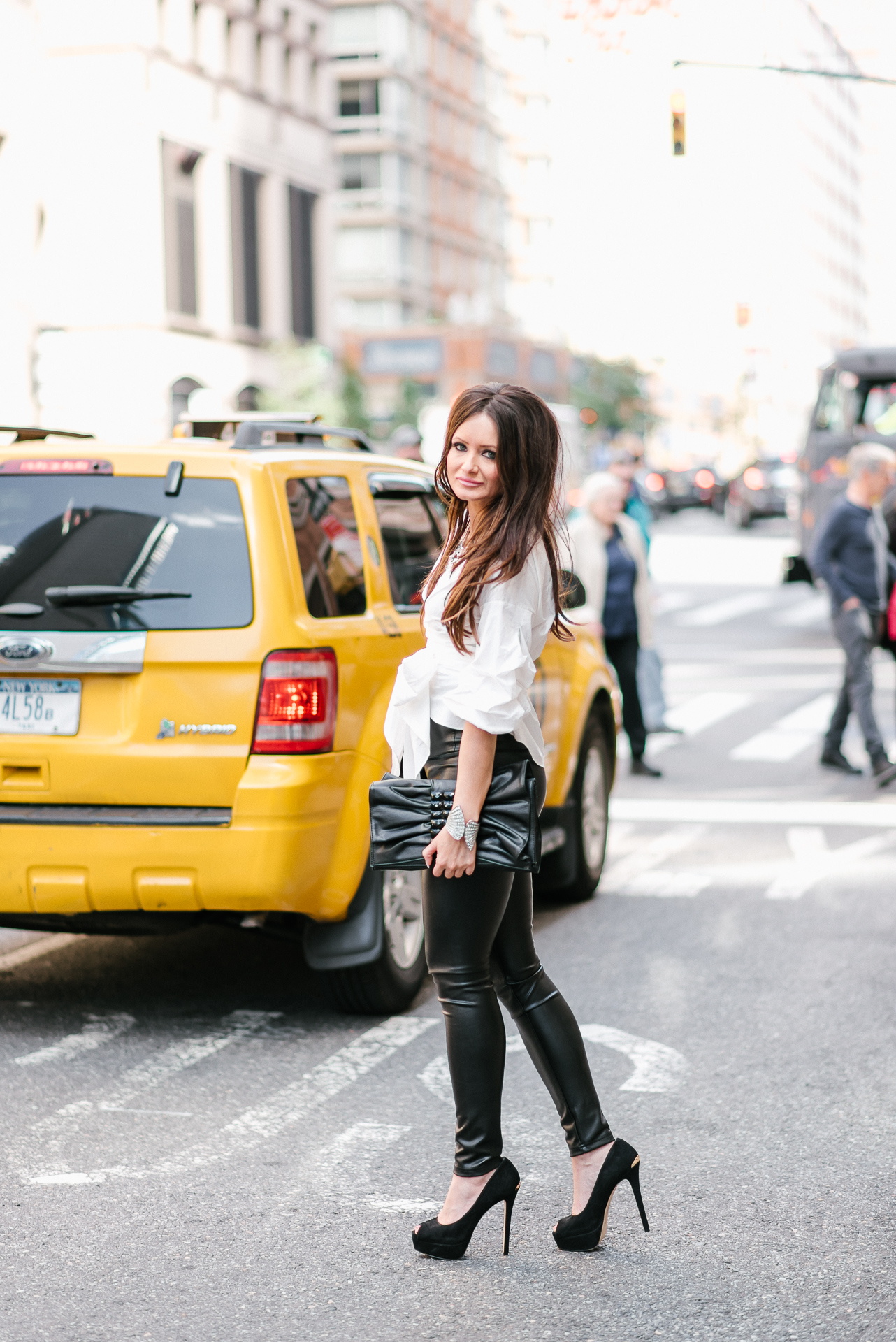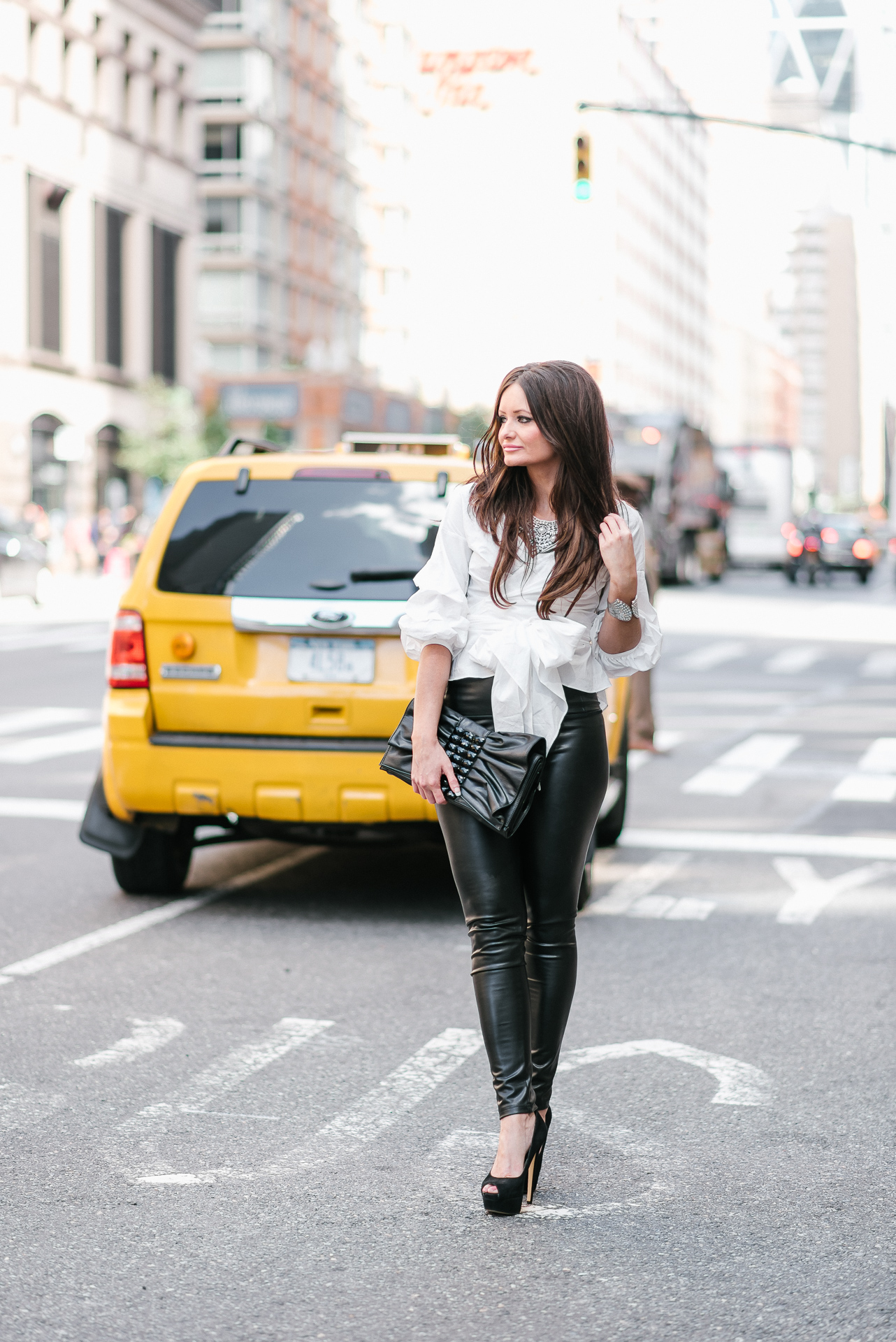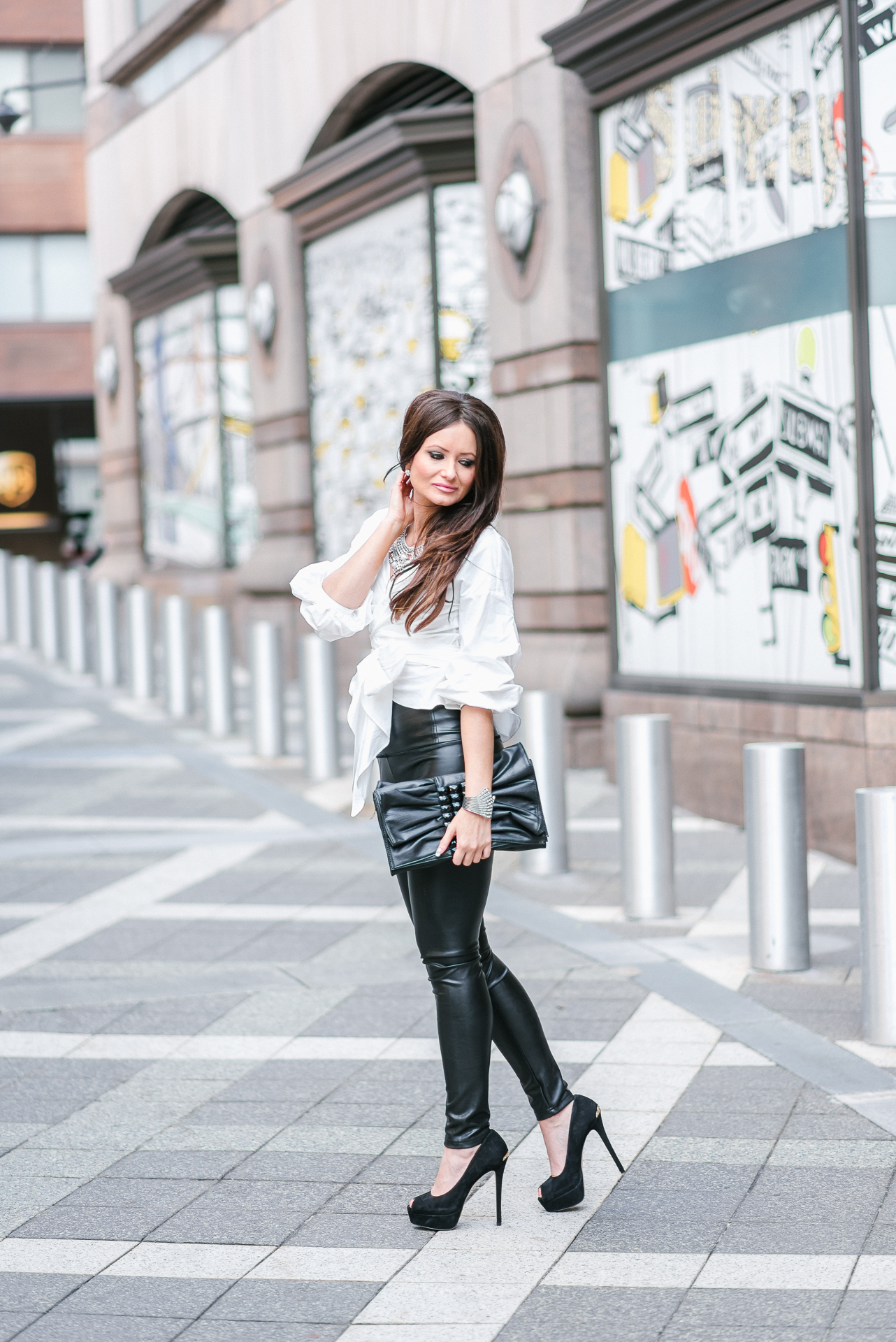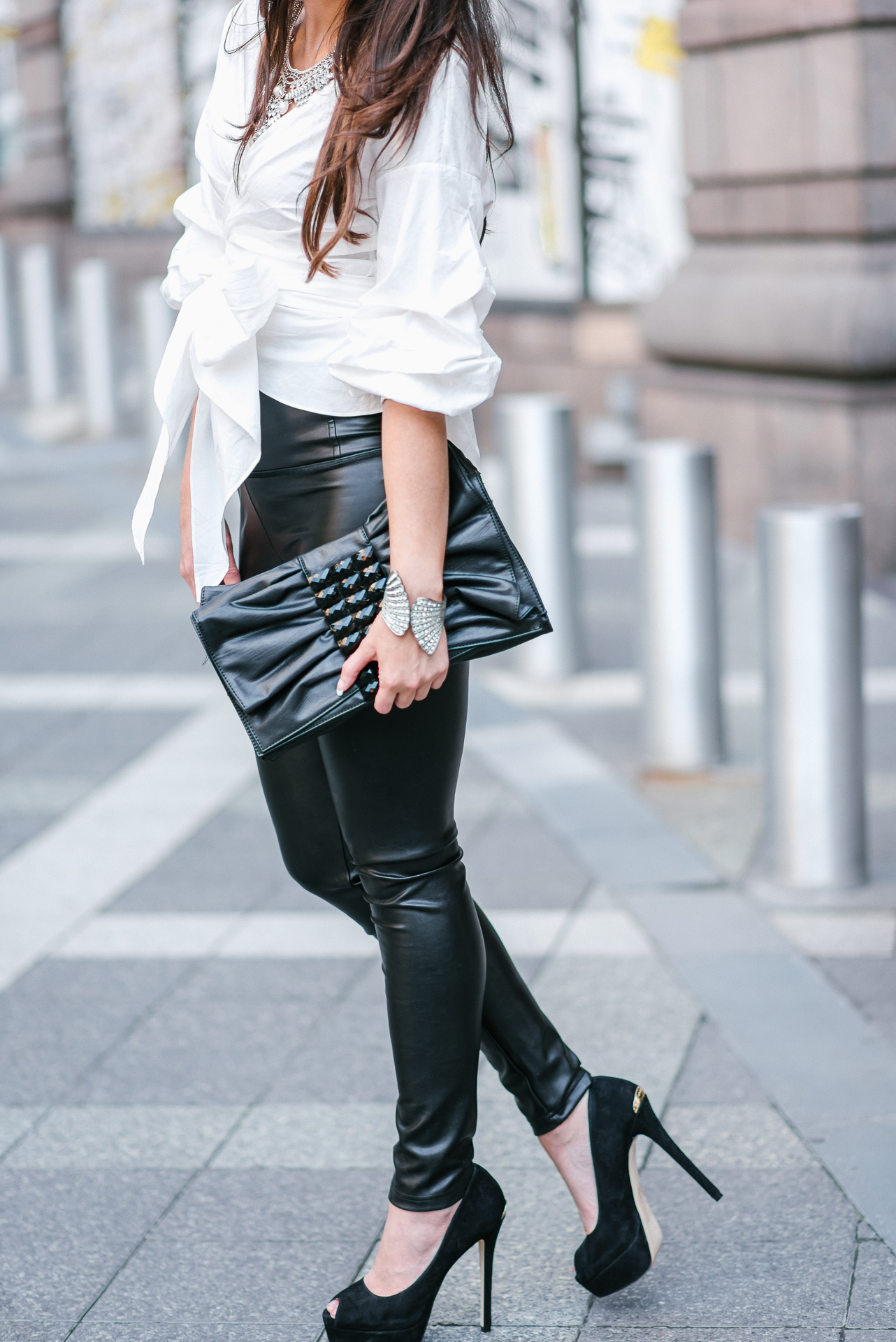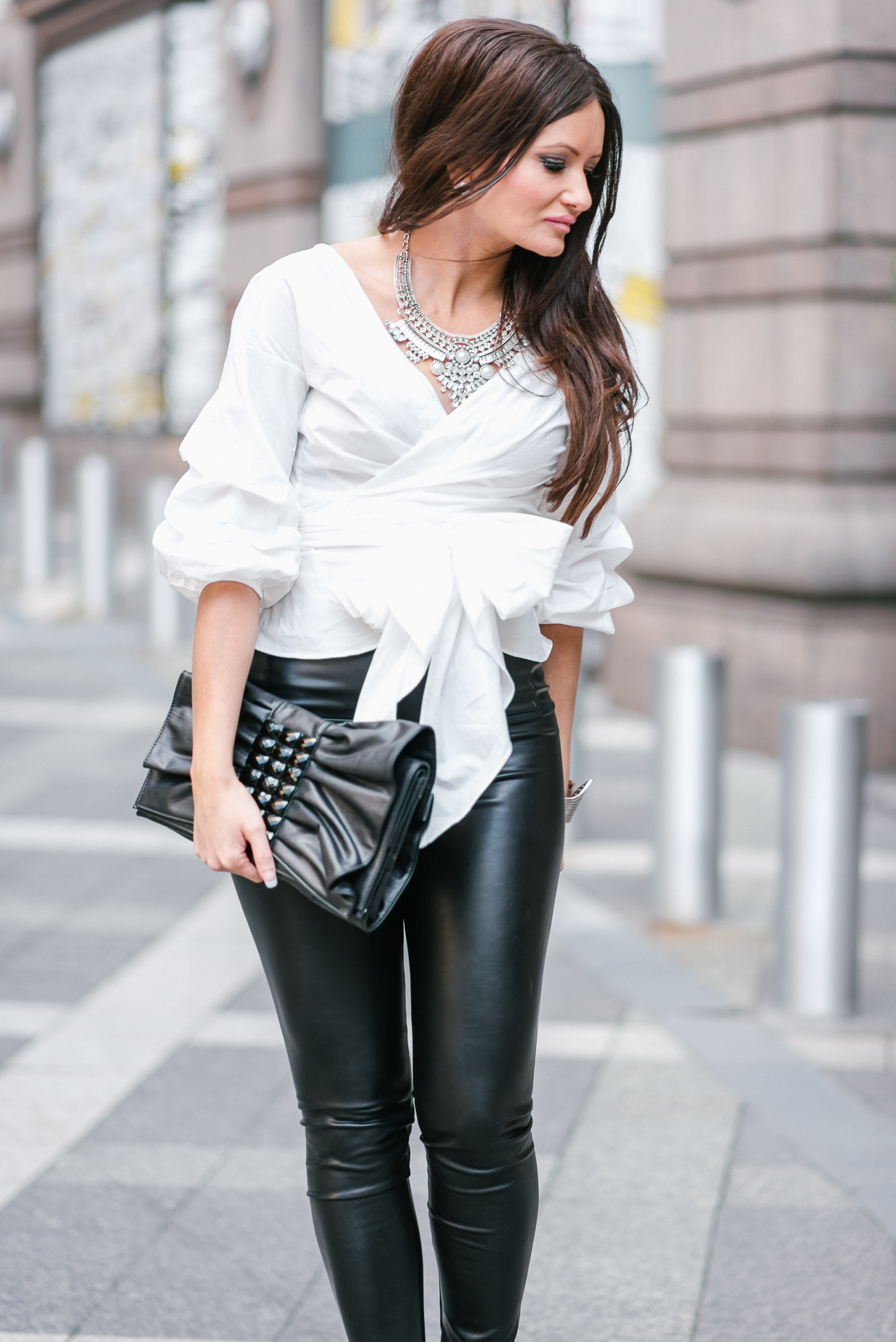 Photoshoot location: Manhattan, New York City
Top: StyleWe (Here)
Necklace: Mirina Collection
Pants: Saks Fifth Avenue
Shoes: Michael Kors
Purse: Gift
Heyyy beauties! I still have so many great photos and outfits from New York Fashion Week to share with you! This is the third outfit that I wore in NYC. I picked this outfit to wear for my photoshoot before heading to the Custo Barcelona Show. I was so excited to wear this outfit to the show – it was the perfect style for Fashion Week. I just love how this blouse gives off a classy, yet chic vibe. Paired with these high waisted pleather pants, this outfit makes the ultimate fashion statement. I recently bought these pleather pants at Off Saks for just under $50 and they fit like a glove! I love how it flatters my figure and the high waist look. Funny thing, they actually have these pleather leggings almost exactly the same at Aritizia for over $100 and I almost bought them 2 years ago but something was holding me back. Now that I think about it, l am glad that I didn't throw away over $100 for those pants. As for this blouse I am wearing, it is from StyleWe but unfortunately it is not available so I found the exact same one from another site (here) if you are interested. I also threw in a statement necklace from Mirinia Collections to my outfit which just completes the look.
Hope my blog gave you ideas on what to wear for NYFW if you are attending in the near future! Remember – be yourself and only wear what is your style and that you feel great in!
Here's my look to shop at LIKEtoKNOW.it Love always! xo
Photography by: Banavenue Photography