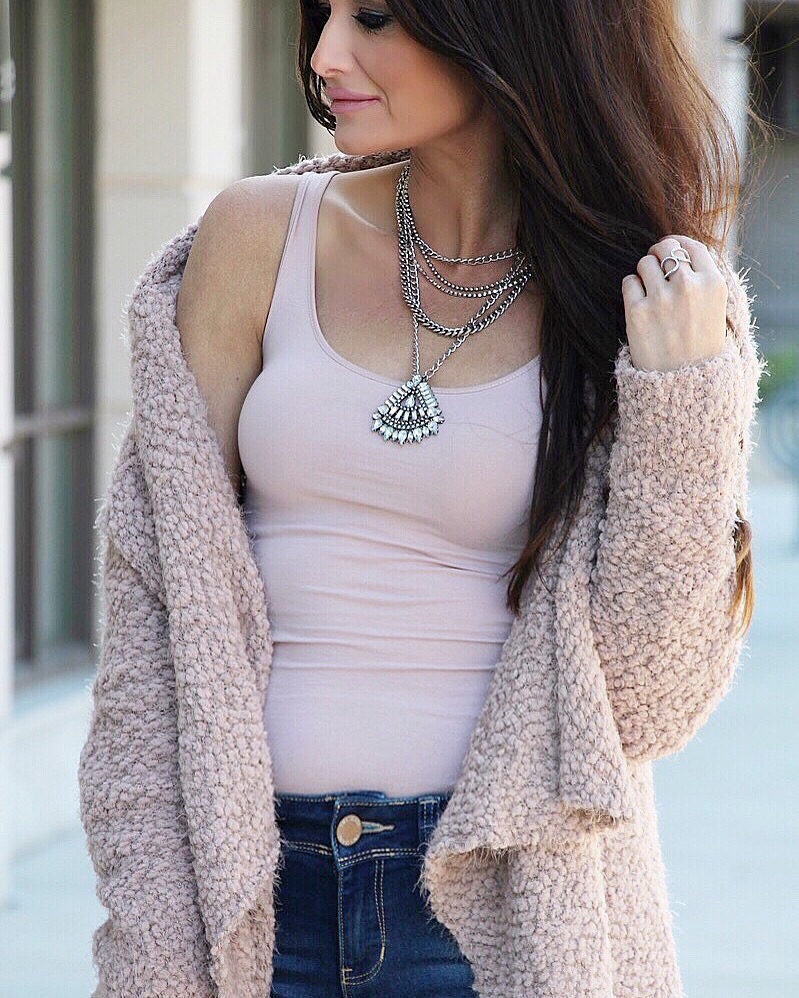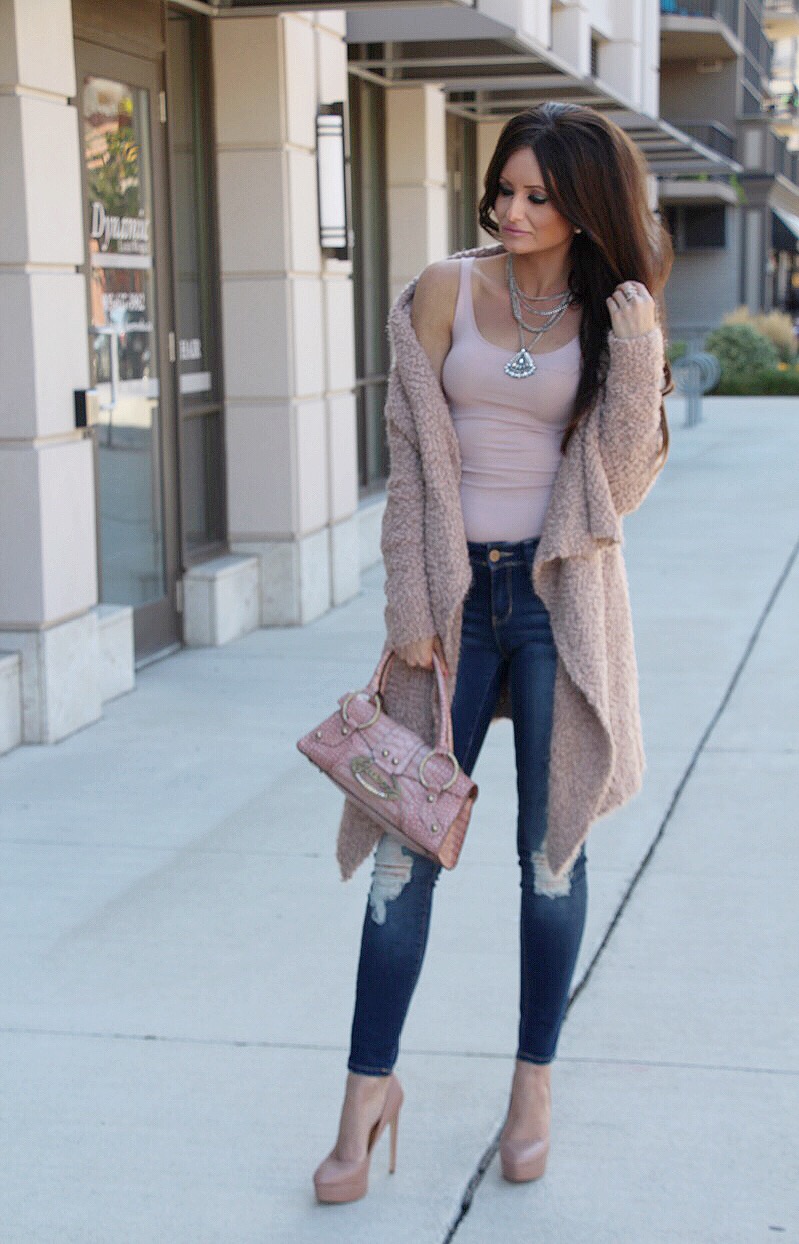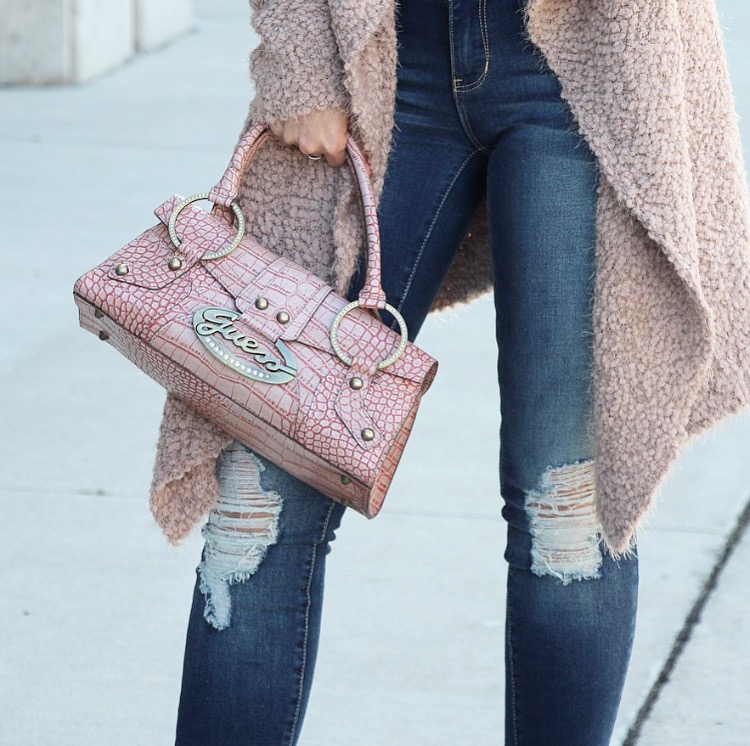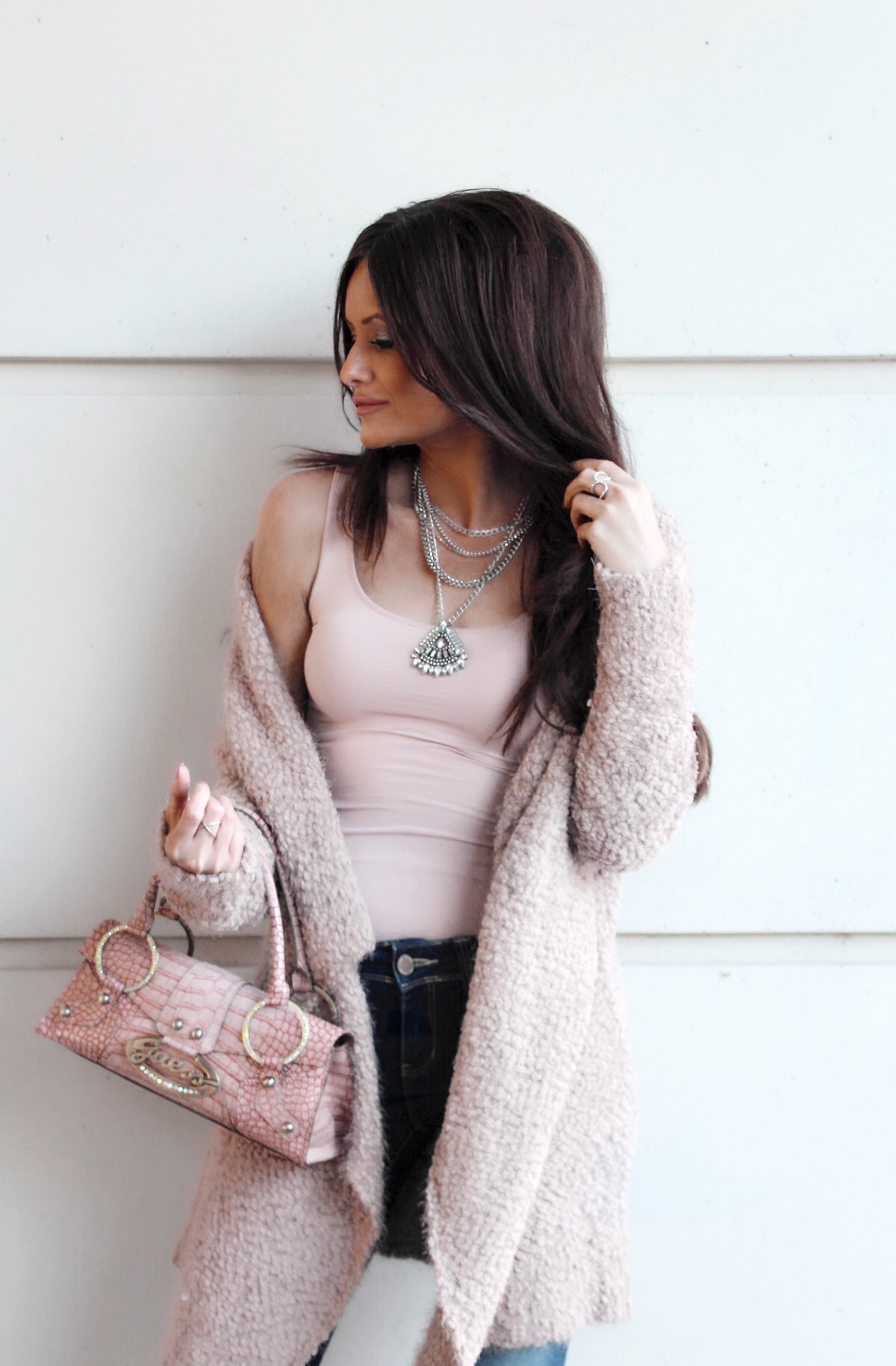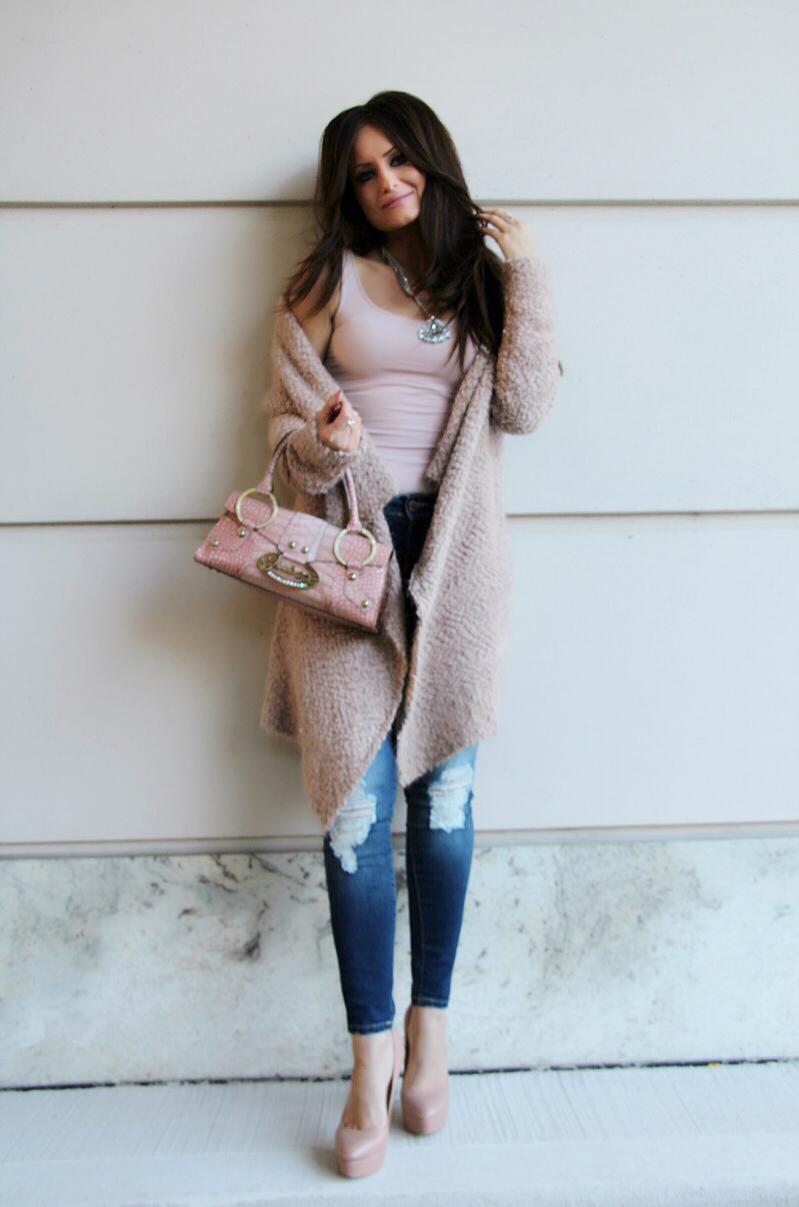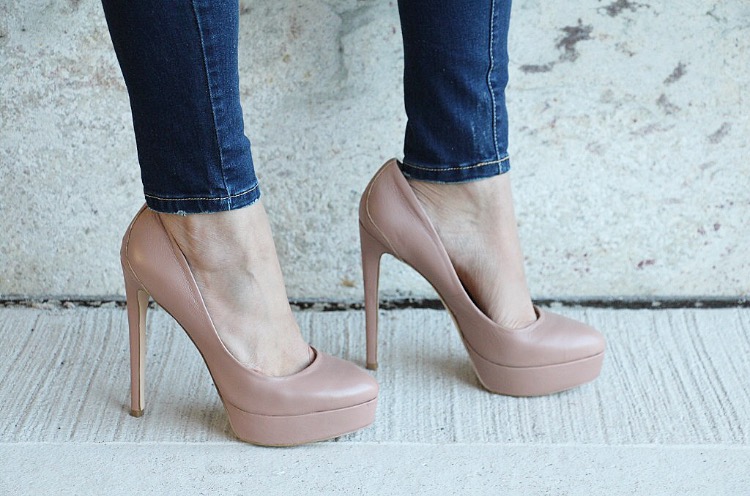 Photoshoot location: Burlington Lakeshore
Cardigan: Wildfire (Winners) (Here)
Top: H&M
Jeans: YMl (Winners) (Here)
Shoes: Steve Madden (Here)
Necklace: Baublebar (Nordstrom) 
Purse: Guess
Hey ladies! Hope you all had a great weekend! Mine was so-so, I was feeling under the weather. The temperatures here have been going up and down over the last few weeks so I think that may have had something to do with it. Now that it is getting colder here it's finally starting to feel more like fall. I recently bought this rose pink popcorn cardigan (here) about a month ago at Winners (for those of you in the U.S.A. it's Canada's version of T.J. Maxx). It caught my eye and I just loved the look of it, the texture and the knitted fabric is so soft on your skin. So many sweaters are rougher on your skin and make it so uncomfortable to wear. I just thought this type of cardigan looks perfect with a pair of distressed denim (here) and a tank top paired with sexy heels to dress it up a bit to give off a casual chic vibe! I have to say that rose pink is so in right now for fall and I am already getting obsessed with this colour. I actually bought a knitted laced up dress close to this colour. I will have to share that with you guys on my next blog post!
What is your new favourite colour for fall?