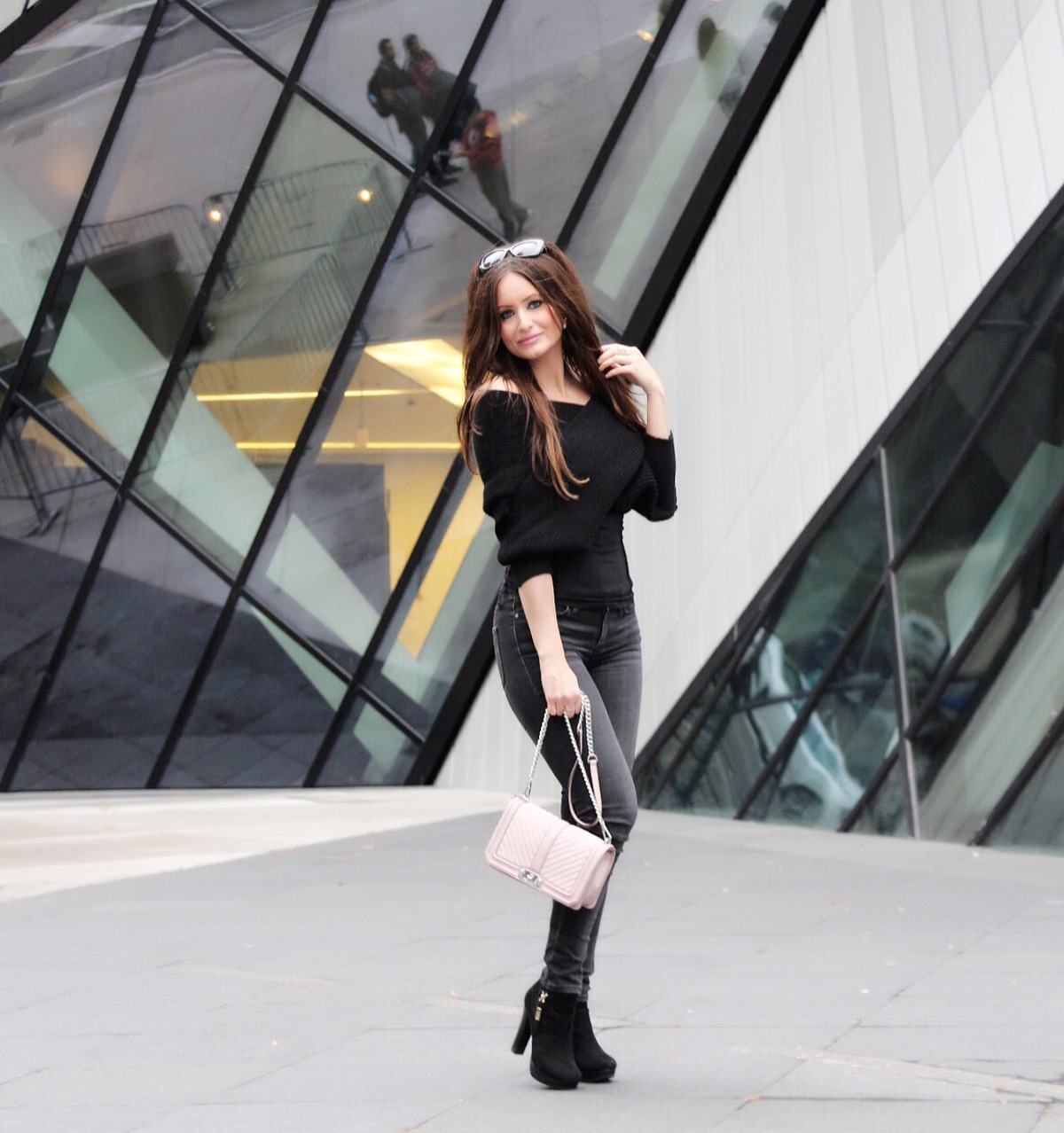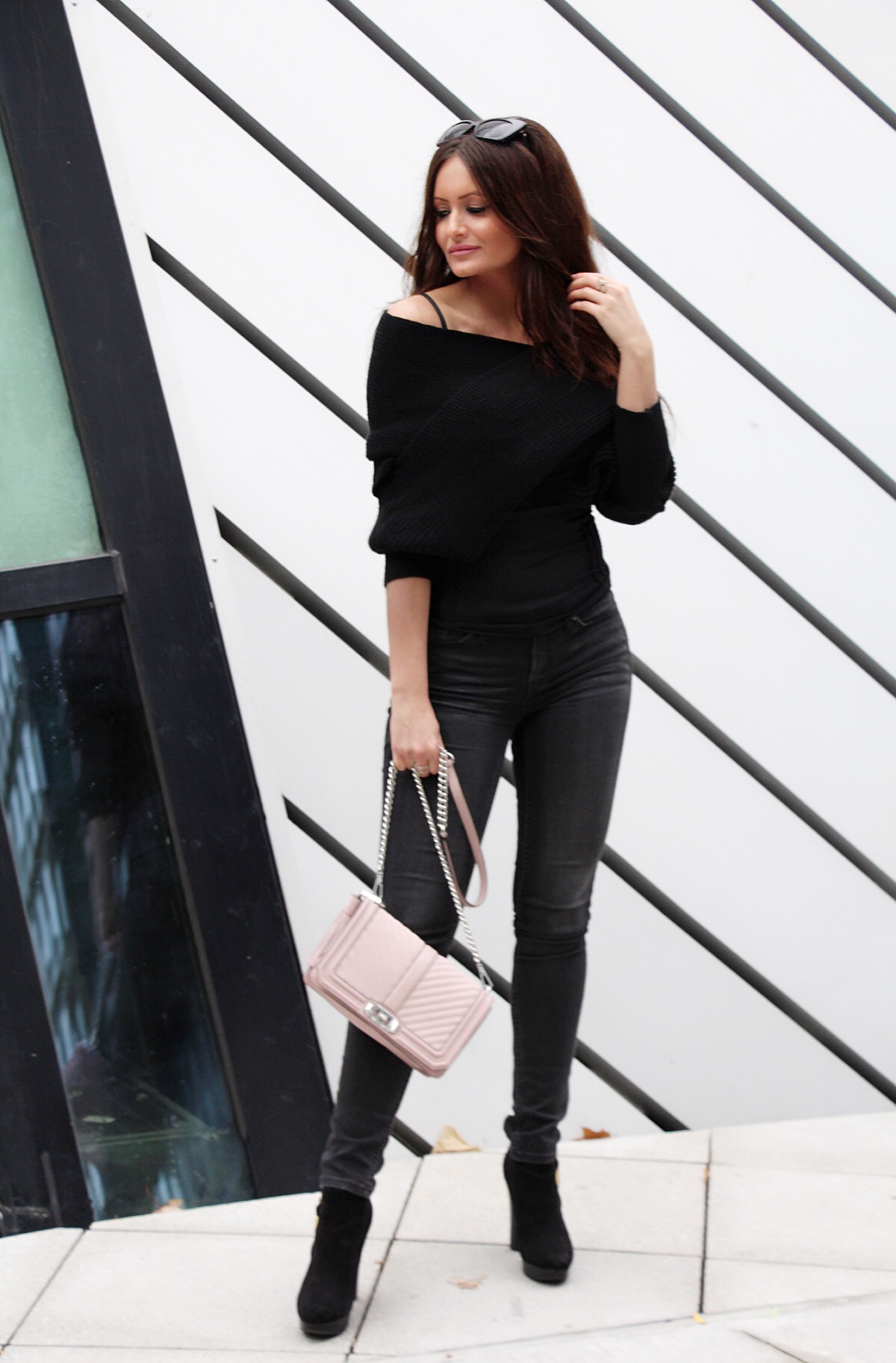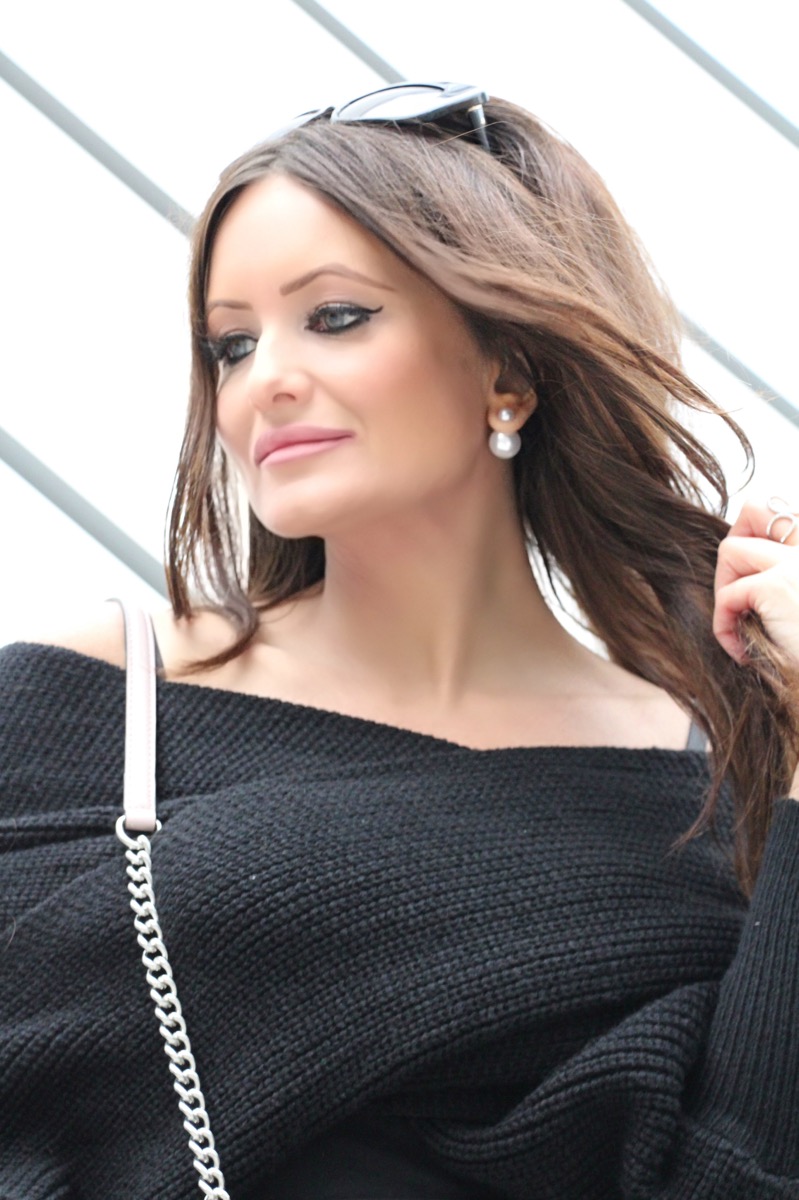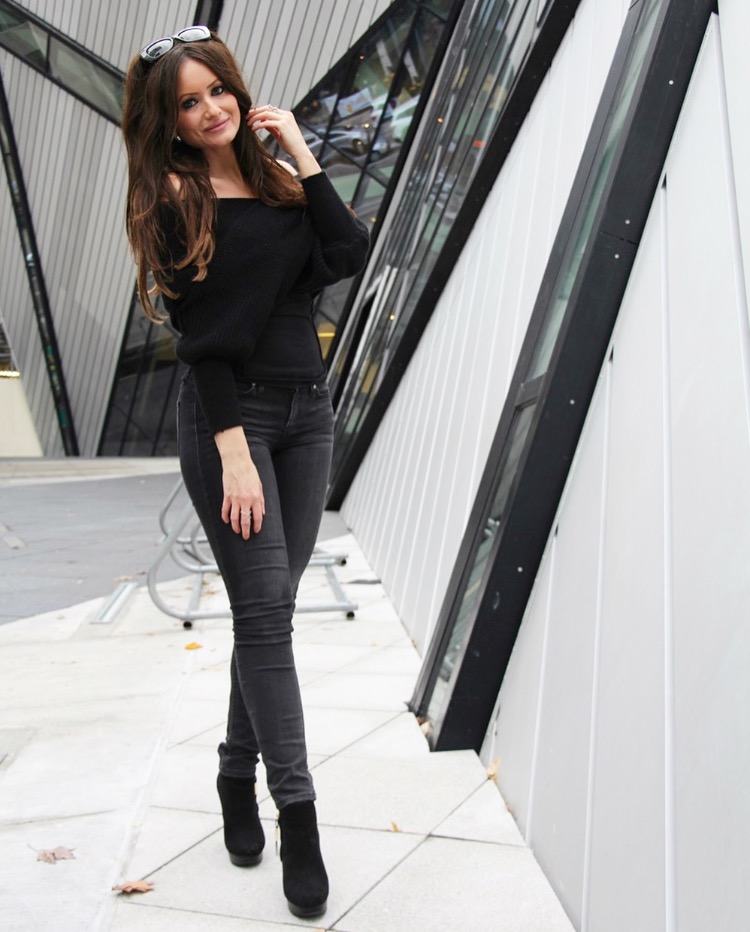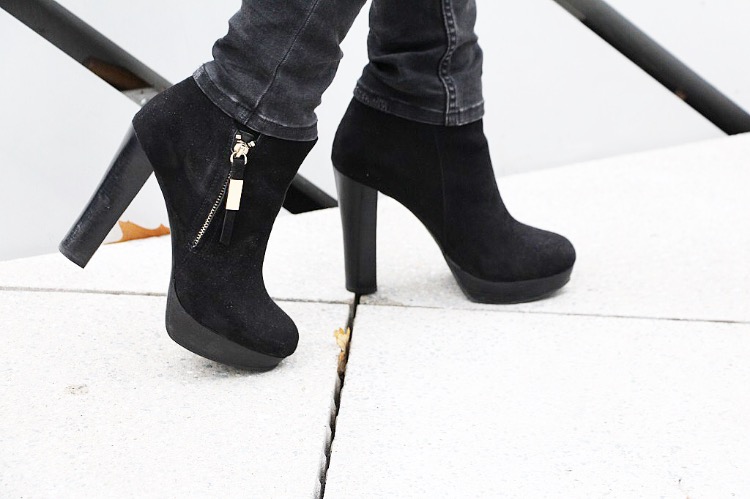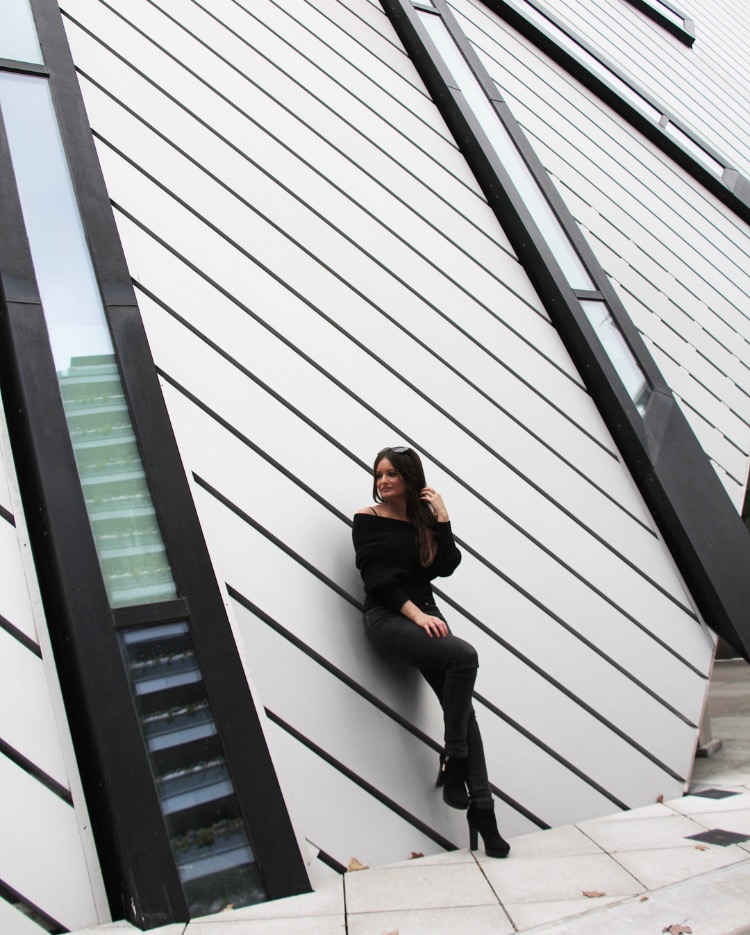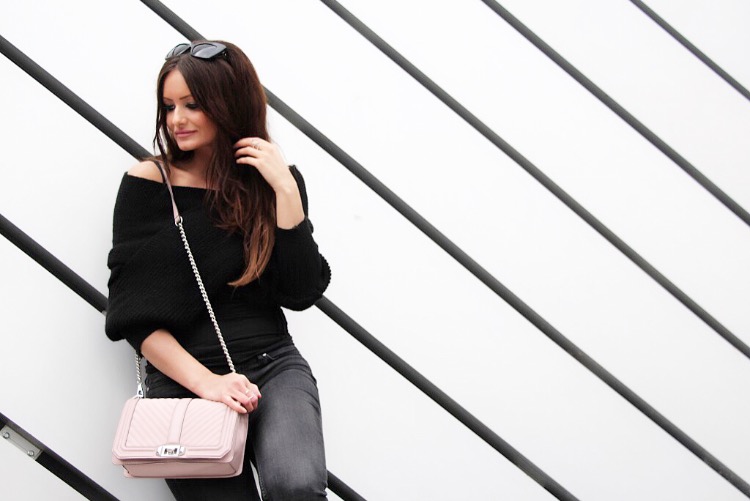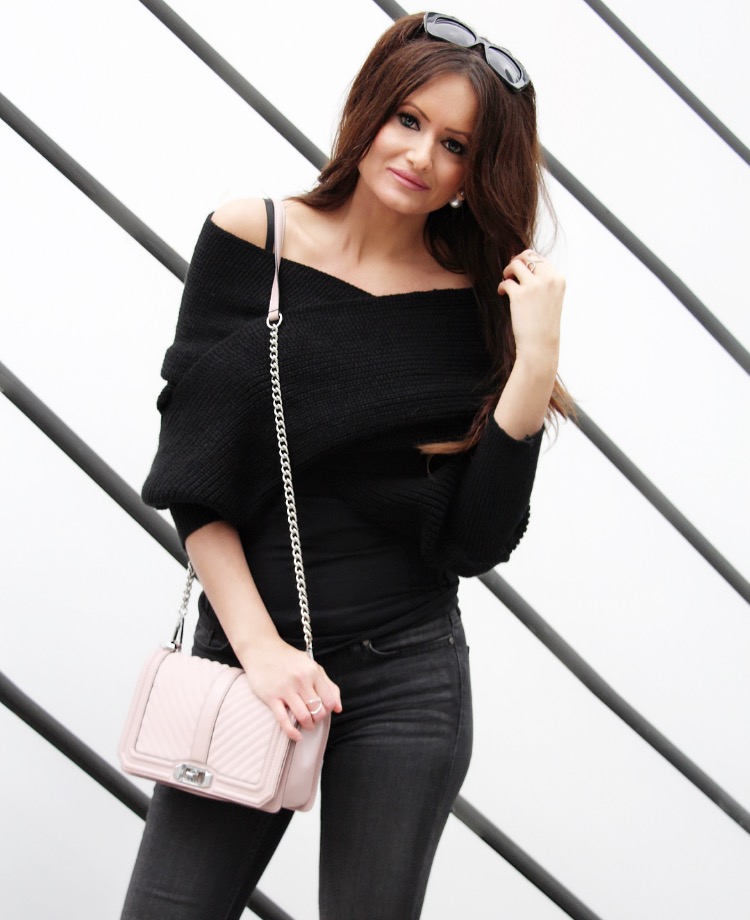 Photoshoot location: ROM, Downtown Toronto
Sweater: LuvLyle (here)
Jeans: Calvin Klein (here)
Booties: Aldo (similar here)
Purse: Rebecca Minkoff (here)
Sunglasses: Kate Spade
Hey lovelies! Fall is officially here and I'm embracing it! I'm wearing my fall outfits finally as it's starting to get colder now. We got lucky with the nice summery fall weather all of September and half way through October. I think it made up for the gloomy weather we had in July.
This was was definitely not a nice day for a photoshoot with all this crazy wind we had and not to mention it was one of those misty rainy days. Not gonna lie – it kinda ruined my day because my hair went all frizzy. I originally planned to do some shoots with multiple outfits, but the weather totally put a damper on my plans. I only had a chance to do one outfit that day.
Now, how awesome is this black knitted wrap?! It was only $13!!!! Click (here) if you are interested. You actually have to wear a top underneath this sweater because it is not a pullover sweater. When I saw the photo online I actually thought it was a pullover sweater with a criss cross look but when I received it in the mail, boy was I confused! It looked like a long scarf with cuffs on both sides lol. If you look at this, it does look confusing and so I finally figured out how to wear it!
You put this wrap behind you, take the right side of the wrap over to your left arm and slide your arm into the cuff. Then do the same for the other side so that they are criss crossed. Now you are all set wearing this wrap sweater! You can pull it down to show some skin by having it off your shoulders. It's one size fits all and to be honest it is a little awkward wearing it because it's not really an actual full sweater. It's more of like wearing a blanket scarf around you to keep you warm if you were cold in the office or outside on a chilly breeze. It's kind of like a throw to wear to keep you warm. I think it's a neat idea and gives off a chic look!