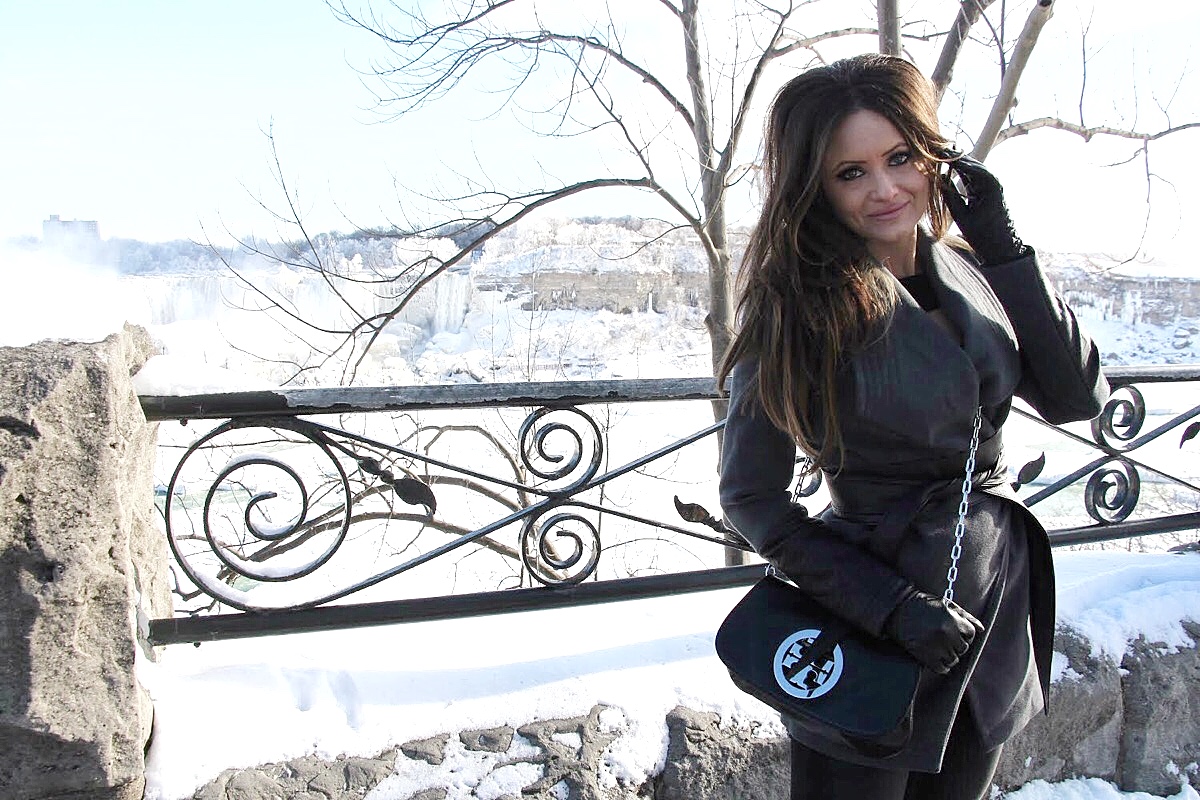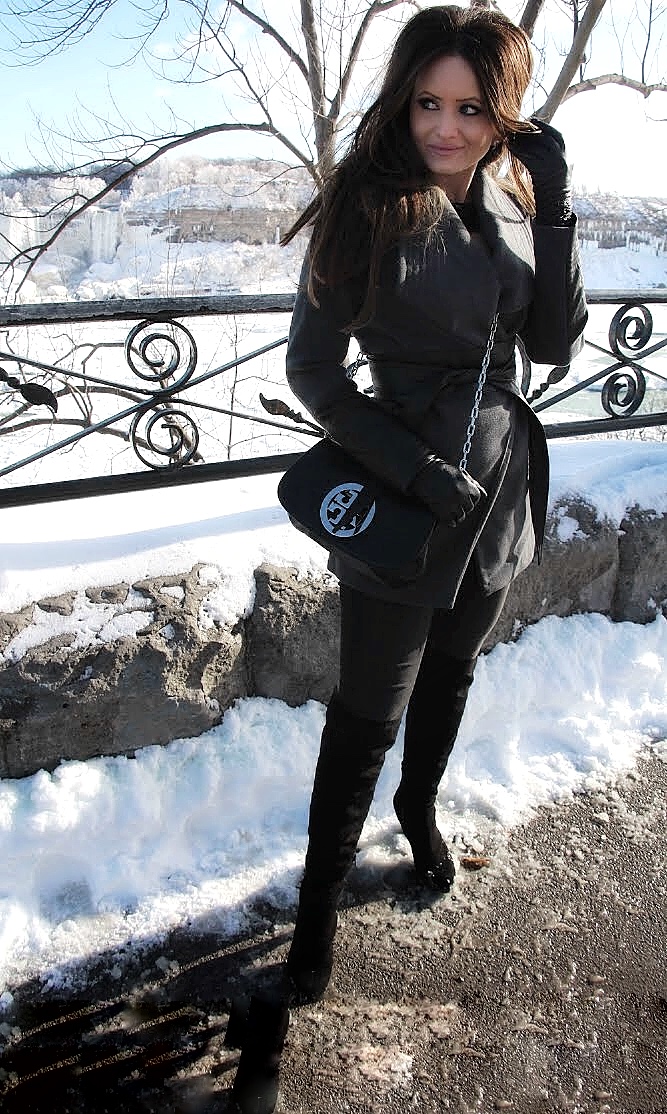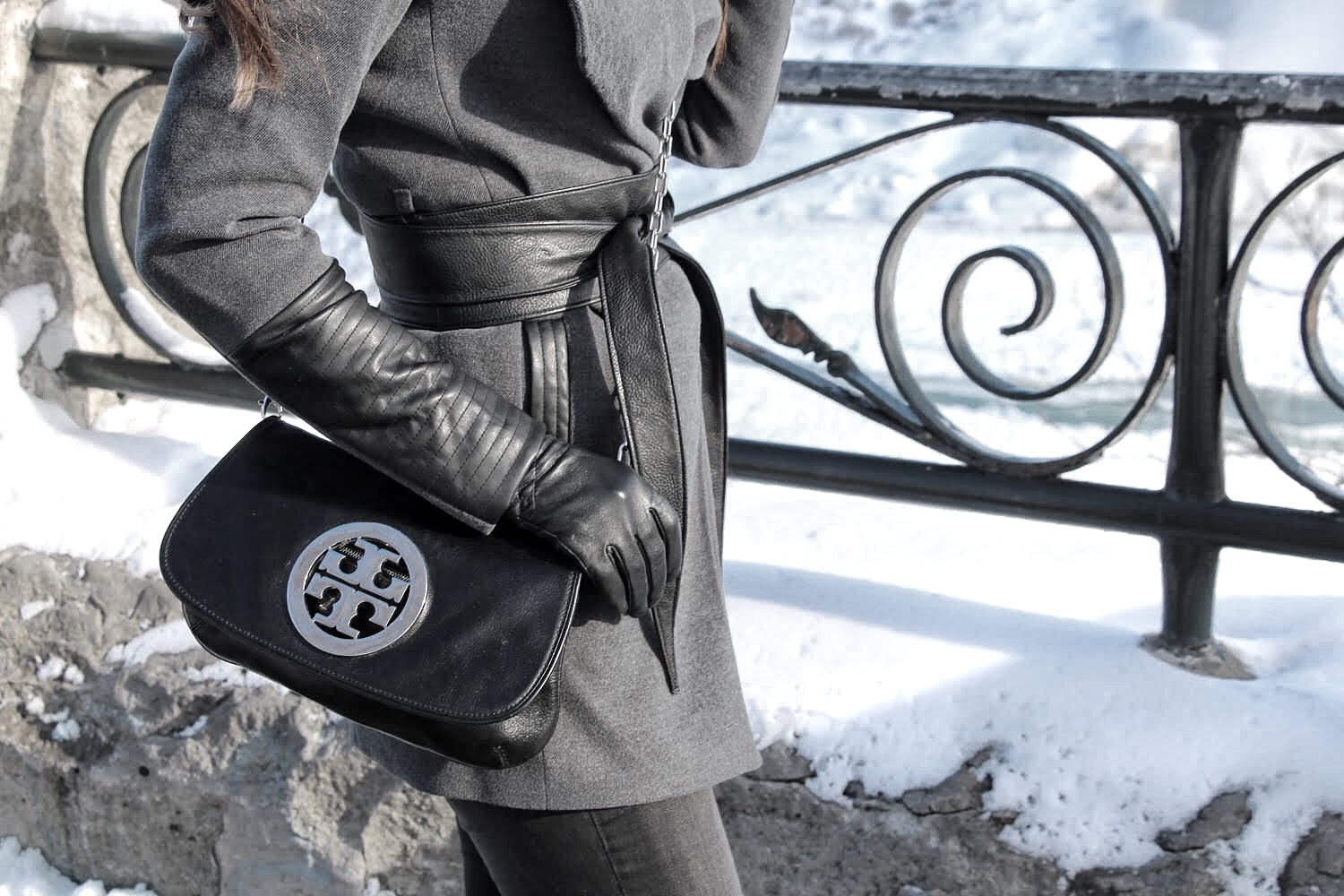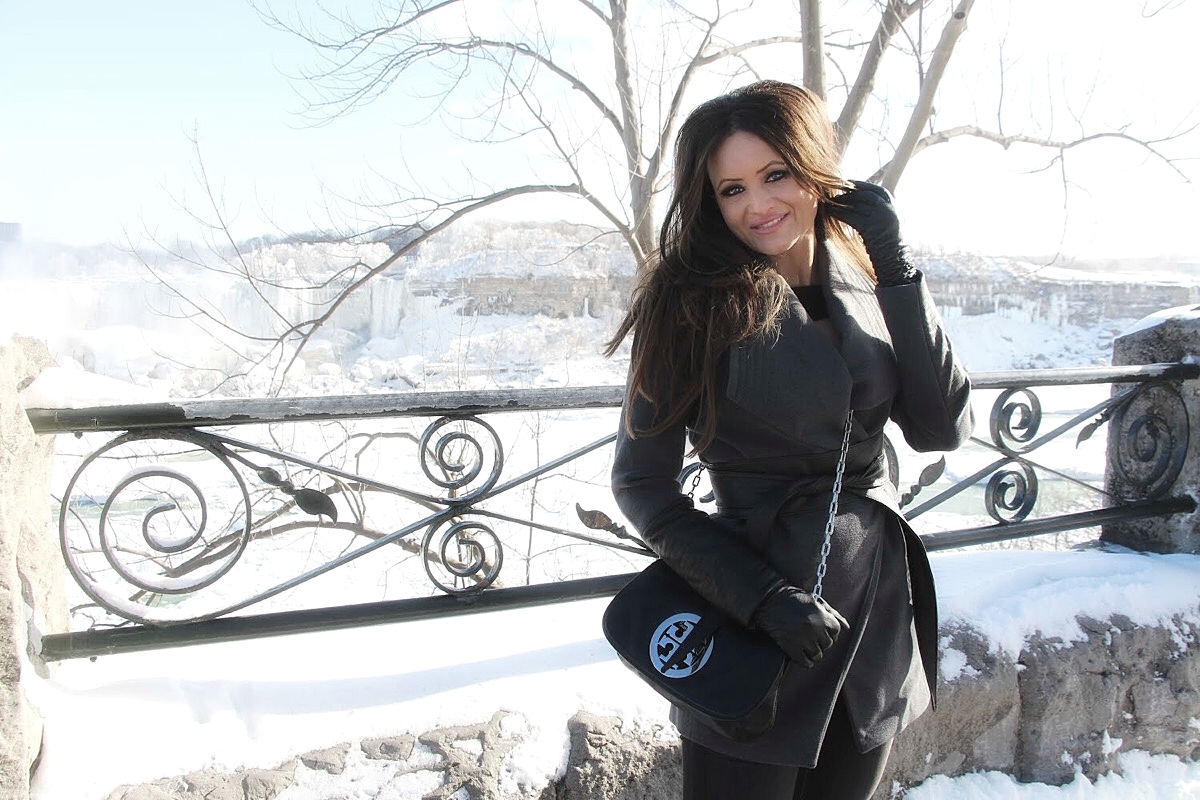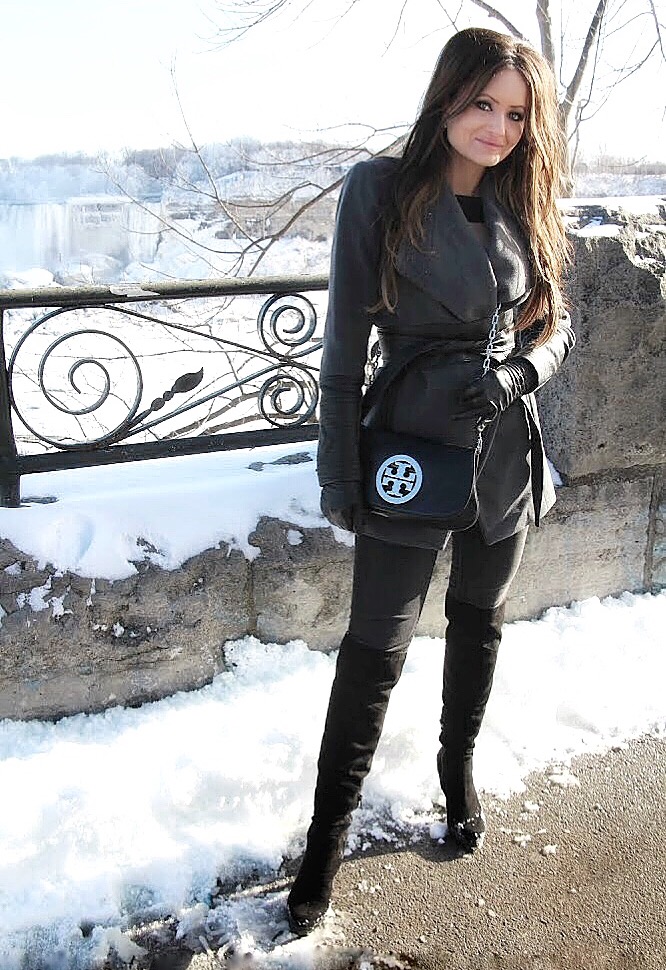 Photoshoot location: Niagara Falls, Ontario
Coat: Vero Moda (Here)
Belt: Le Chateau 
Purse: Tory Burch 
Jeans: Calvin Klein (Here)
Boots: Kenneth Cole Unlisted (Here)
Gloves: Nobis
When you live close to Niagara, a trip to the falls in the winter is a must! It was the perfect backdrop for a photoshoot with a beautiful view of the winter wonderland at Niagara Falls! It is definitely a popular time to go when it's all snow covered and ice covered.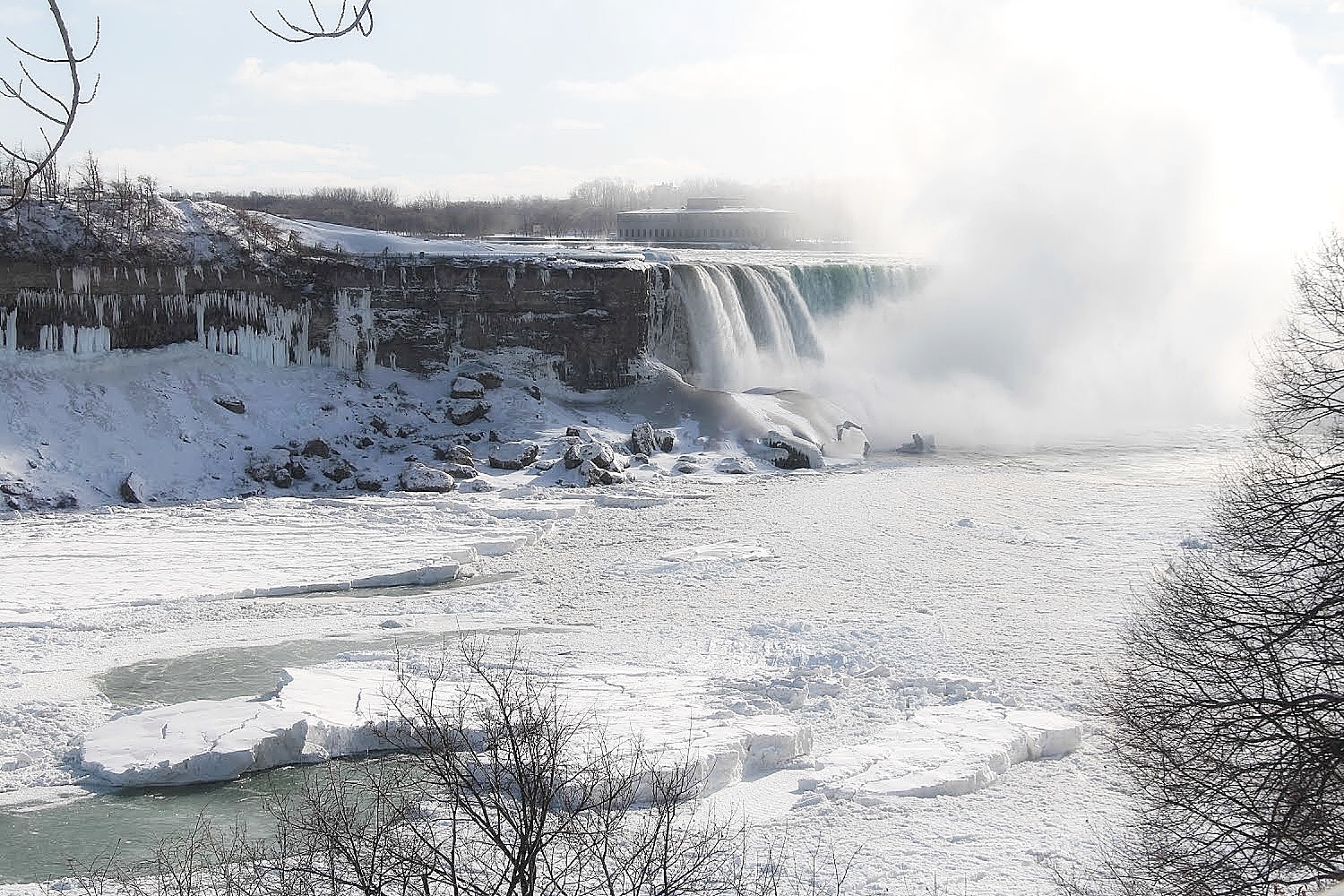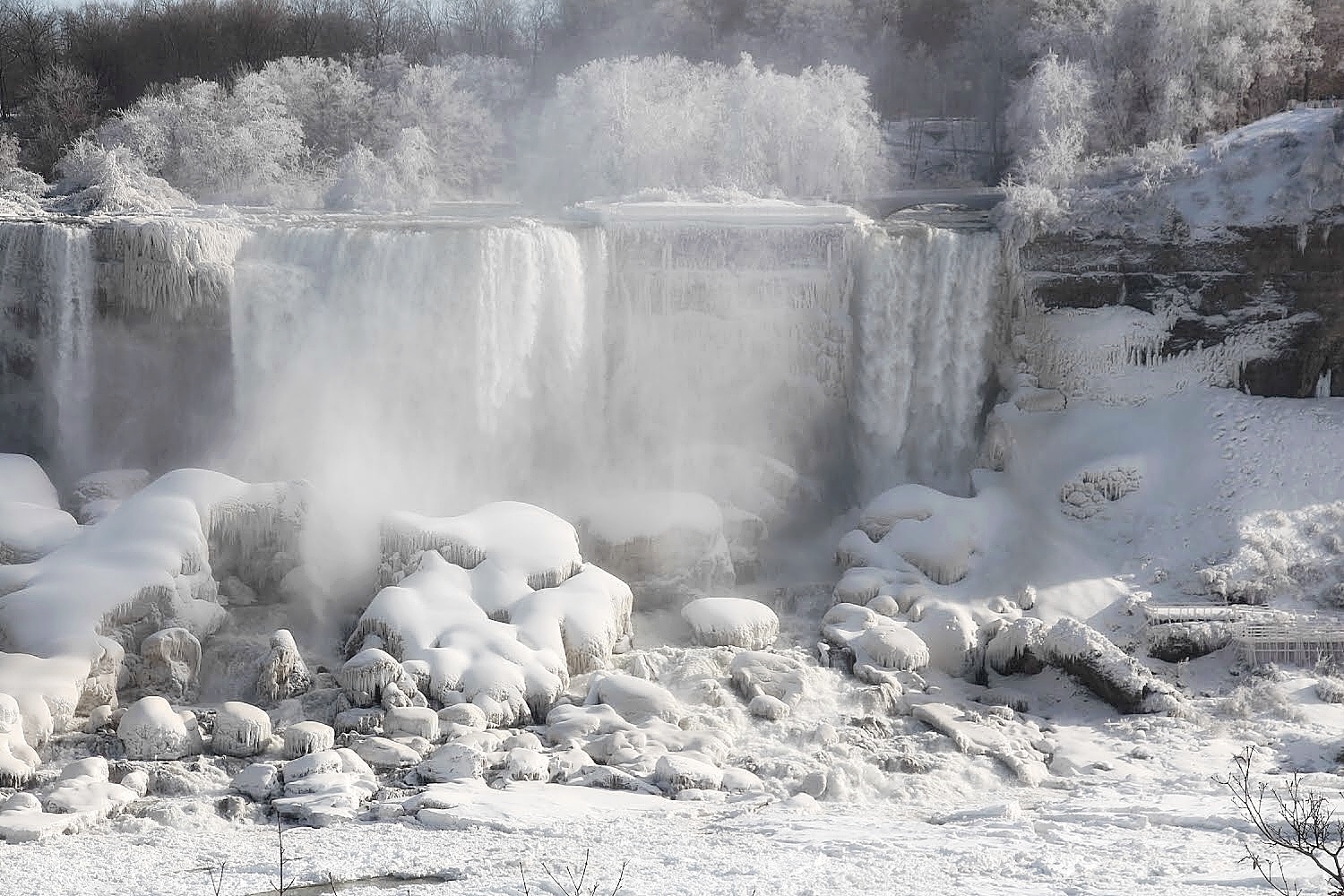 This has been the coldest winter we've had in a long time! The Falls were so breathtaking and so fresh looking with all the snow! It was freezing cold the day I went and as you can see I was not dressed warm enough in this outfit lol. I couldn't tolerate the freezing cold weather but just did it for the pictures!
This coat I'm wearing is by Vero Moda here if you are interested. I had bought this back in August when the fall collection came out. I fell in love with this coat immediately when I saw it. I have always wanted a wool coat with faux leather details on the sleeves – I really wish that this coat had a faux leather belt that came with it! Honestly, if I were to design a wool coat and adding some faux leather details I would definitely include a faux leather belt to make the coat more versatile! I had this faux leather belt for years and I thought why not get creative with this wool coat by adding an extra leather detail. This coat comes in black here if you are interested as well. I really loved the grey especially since grey is so difficult to find and I it's always easy to a find black wool coat.
Do you ladies ever have a vision of something that you are looking for and when you find that item, you feel like it's missing something? I always like adding to my outfits to get just the right look I'm envisioning.