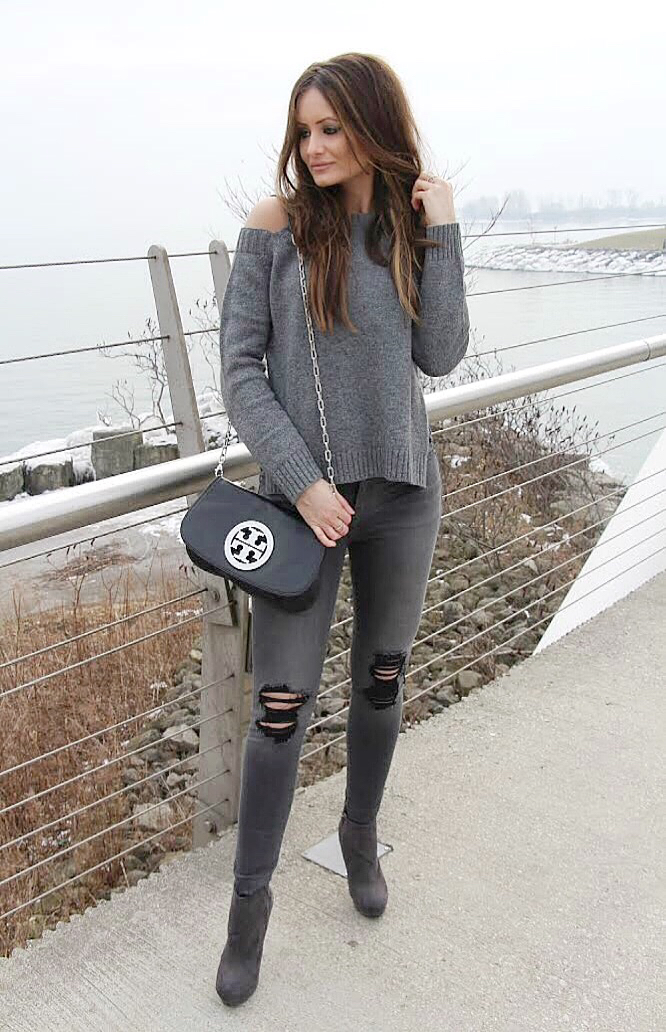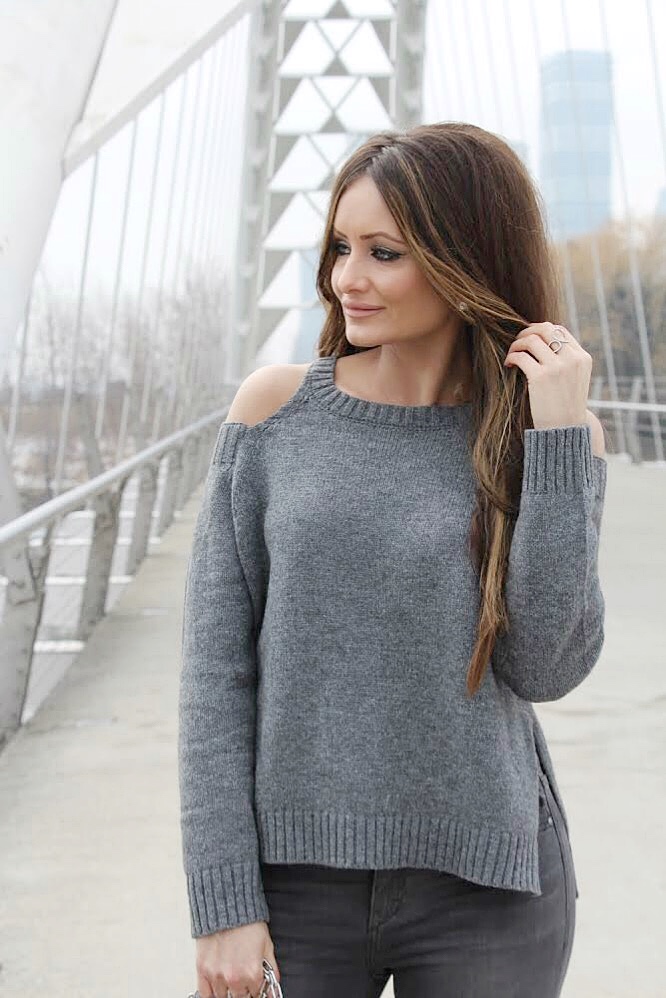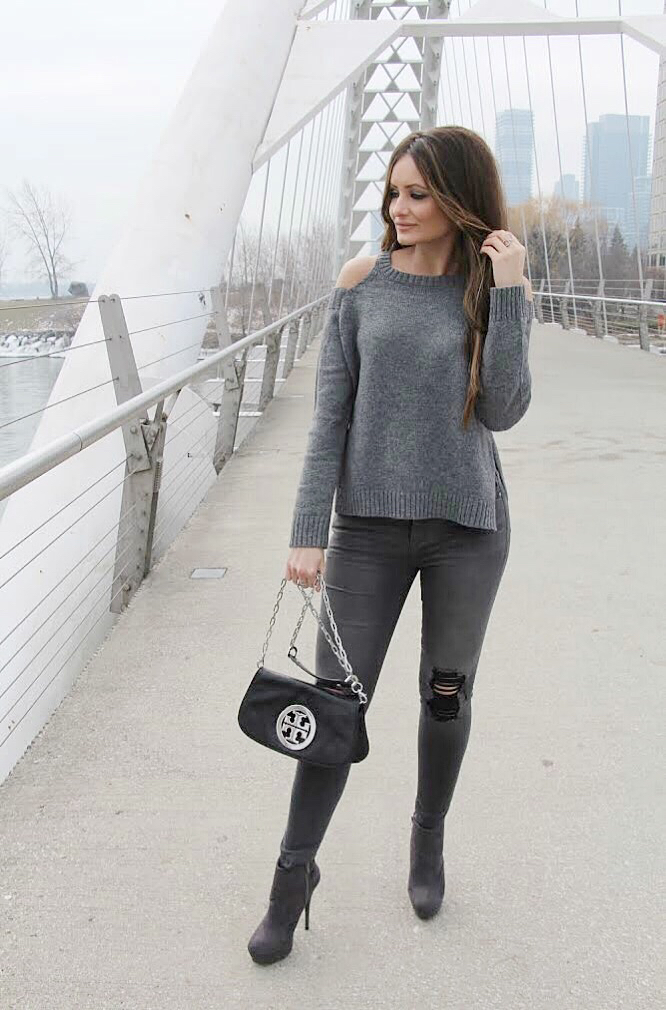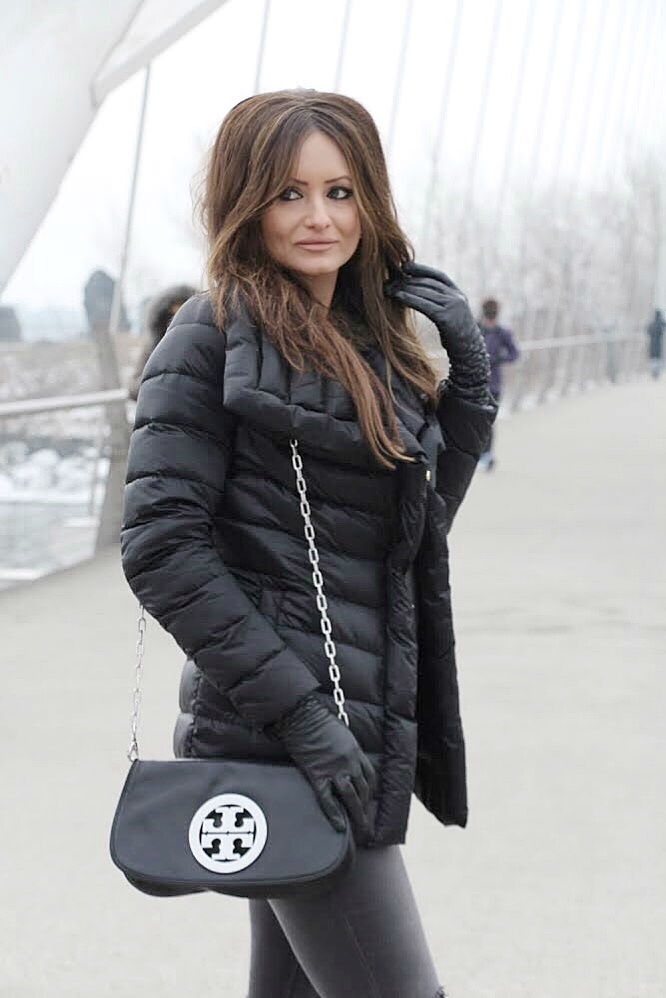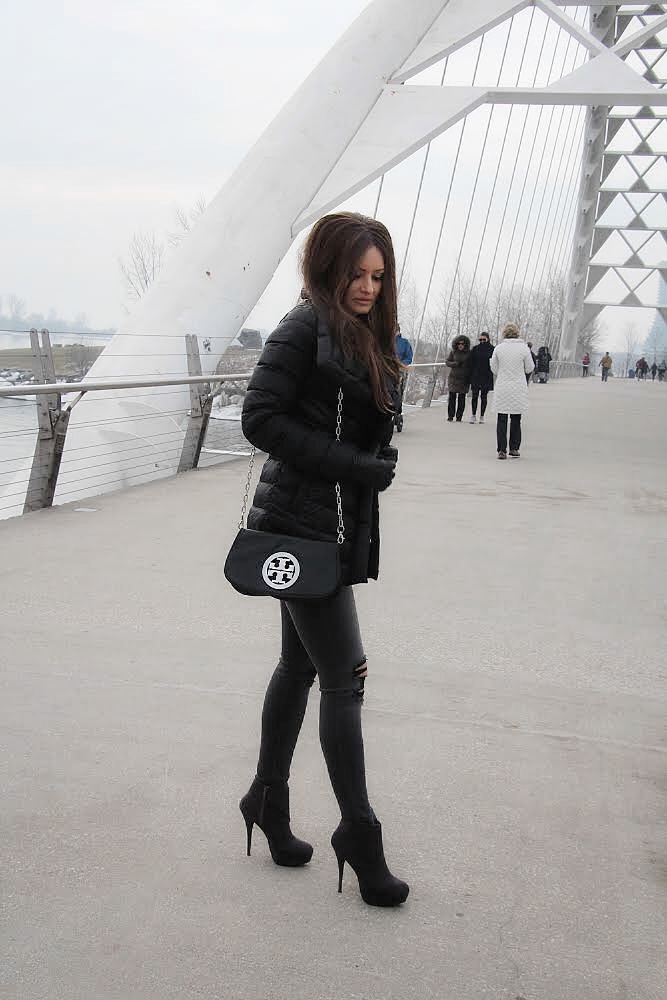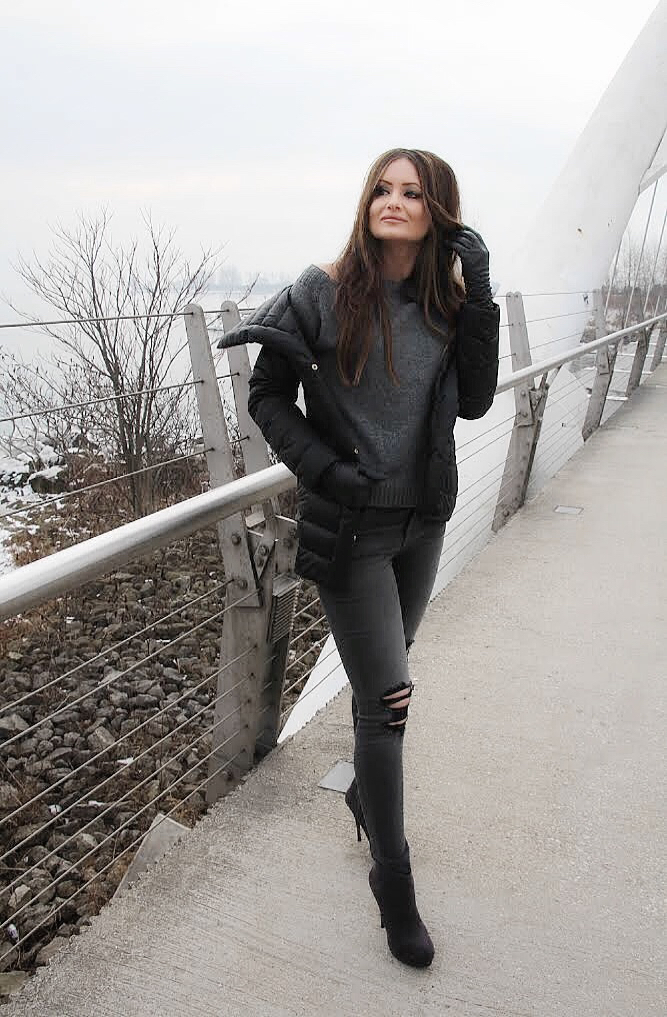 Photoshoot location: Toronto Lakeshore
Jacket: Tahari (Marshalls) (Here)
Sweater: Off Saks Fifth (Here)
Jeans: Joe's (Off Saks Fifth) (Here) & (Here)
Shoes: Forever 21
Purse: Tory Burch (Here)
Hey beauties!
I thought my topic goes so well with my "cold shoulder" sweater I am wearing! I recently bought this entire outfit from Off Saks Fifth and this jacket by Tahari (here) was from Marshalls for $70. You can't go wrong with this light weight jacket by this well known brand for that amazing price! I like all the details it has to it and the nice big collar. Plus, I like how it is longer and goes past my hips – not too short and not too long. It's comfortable for cold days if you are in and out shopping at the outdoor outlets or indoor malls where they crank up the heat.
This is my first cold shoulder sweater I bought and I am loving it! This sweater (here) from Off Saks and jeans here are still available and on sale! They come in different colours as well. I love how it is so loose fitting to wear with a pair of distressed jeans (here) to give an edgy chic look. It is so comfortable to wear since it's more of a stretchy fabric as I mentioned it in one of my previous blogs. This trend is so in these days and there is absolutely nothing wrong with wearing a pair of distressed jeans, some people think it's not classy and looks grungy which is so not true at all. It's all in how you wear it to give off a classy edgy look.
Here's the full look of my whole outfit. A longer jacket gives off a classy look with these jeans and throw in a pair of ankle booties with heels and you've got a great outfit. Don't worry, you can totally pair this with a pair heels in whatever height you feel comfortable in. Honestly, I don't wear these type of heels with this outfit when I am out shopping haha! It was just to show an idea how to dress up a pair of distressed jeans with a sweater. If I were to wear those heels with these jeans it would be when I am going out for dinner with friends or on a date!
How do you ladies like to dress with your distressed jeans? More dressed down or dressy?