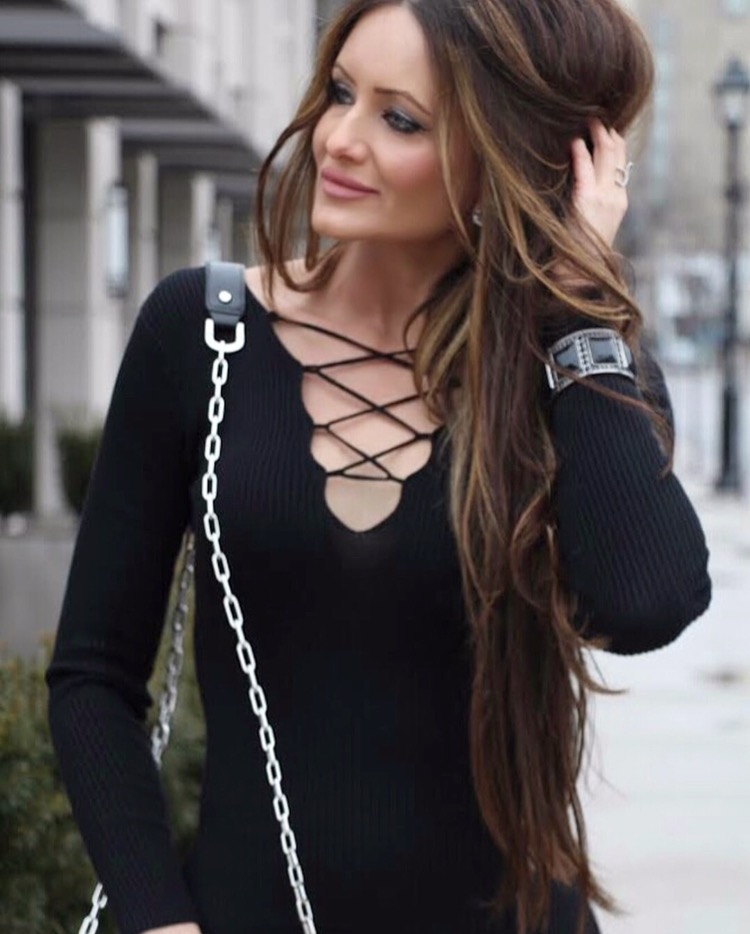 Hey beauties! I'm so excited to share with you with my new long, sexy hair that I received from a brand called AB Hair Official (here). I am wearing 2 sets of 22 inch human hair halo extensions.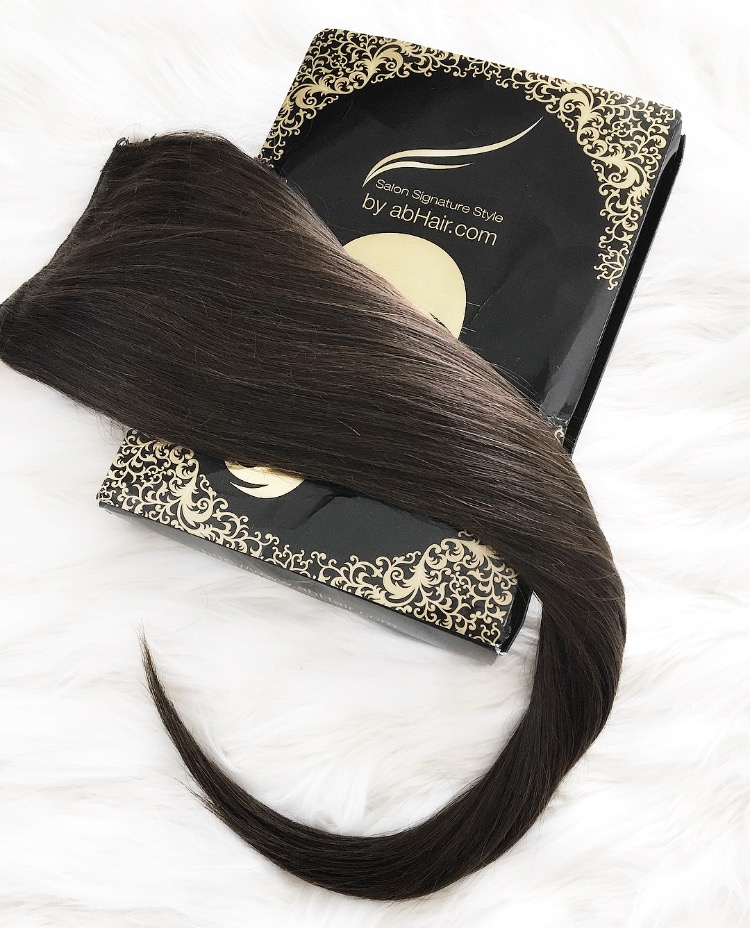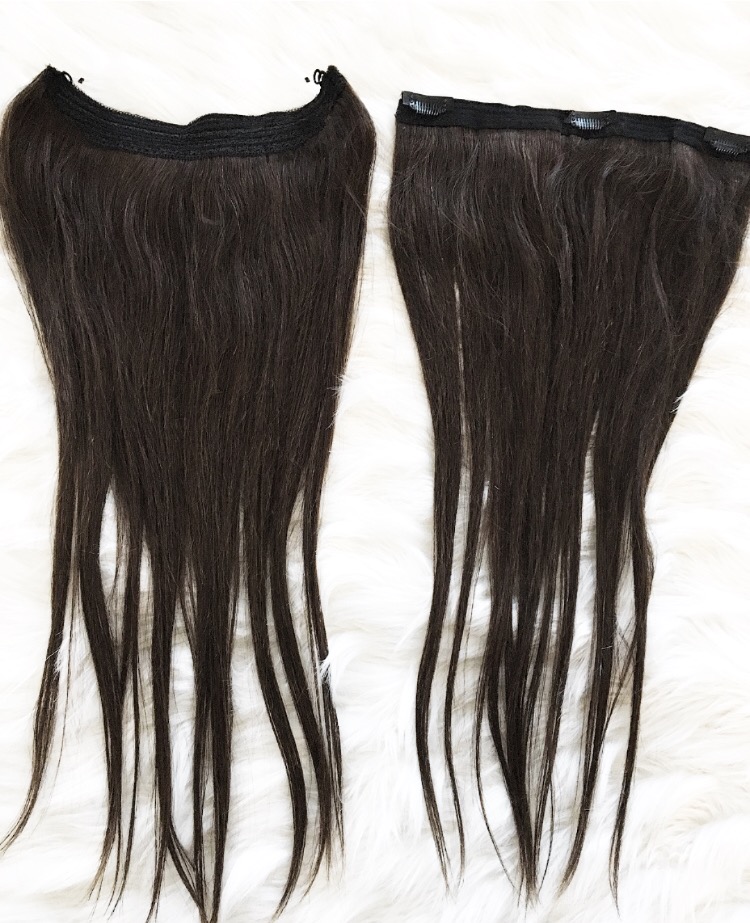 So the 2nd set has 3 clip-ins that you wear lower at the back of your head then you put the halo on top. The string is very short, not a long string like other halo extensions. So this goes on higher on top of your head so you only take a little bit of hair and make a bun around it before putting the halo on. Then you take the bun apart and blend your hair along with the halo and back tease the crown of your head to add some volume and lift. This way it looks like it's all of your own hair and no one would even know you're wearing extensions. They actually feel comfortable as opposed to wearing clip-ins since they tend to make your scalp feel itchy after wearing them for long periods of time. Plus, the clip-ins can leave a little bald spot if worn it at the same spot after awhile. Best to give the clip-ins a break and try the halo for a change.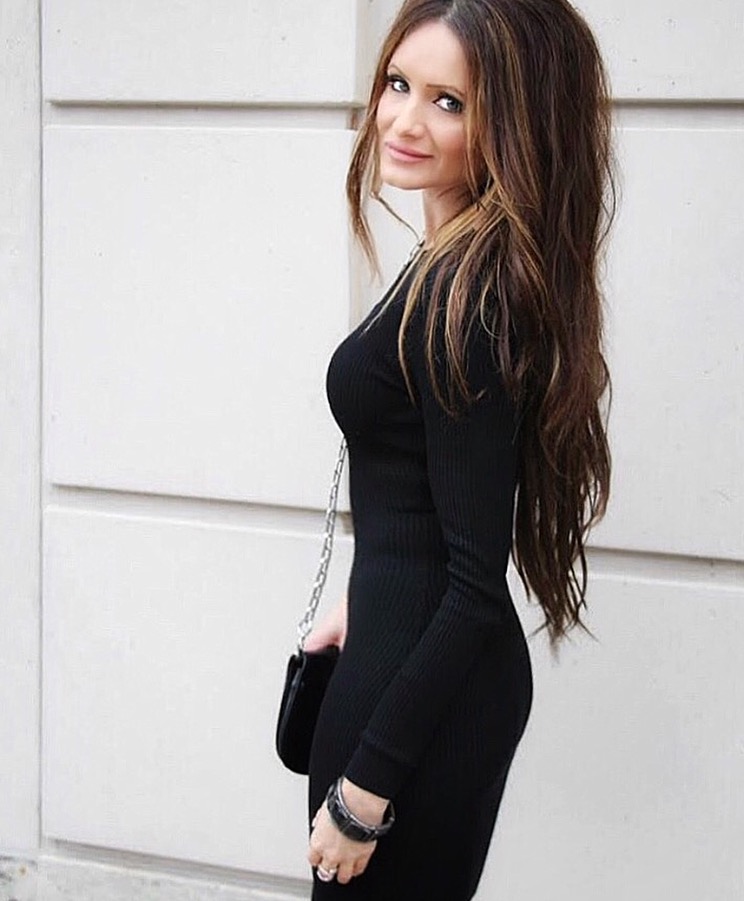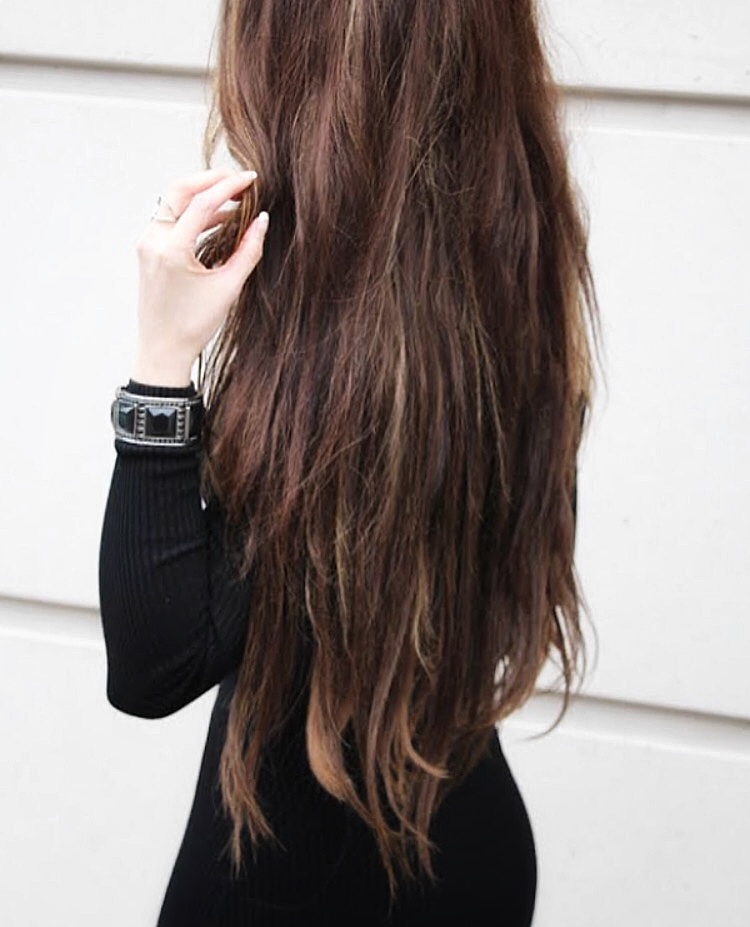 I am already in love with them, this is something I would only wear it for photoshoots or special occasions. Not everyday wear for me. I love how they come in two sets which makes your hair look thicker and healthy. It is so much fun wearing extensions and feeling like you have gorgeous hair!
So ladies what do you think about halo extensions compared to clip ins?