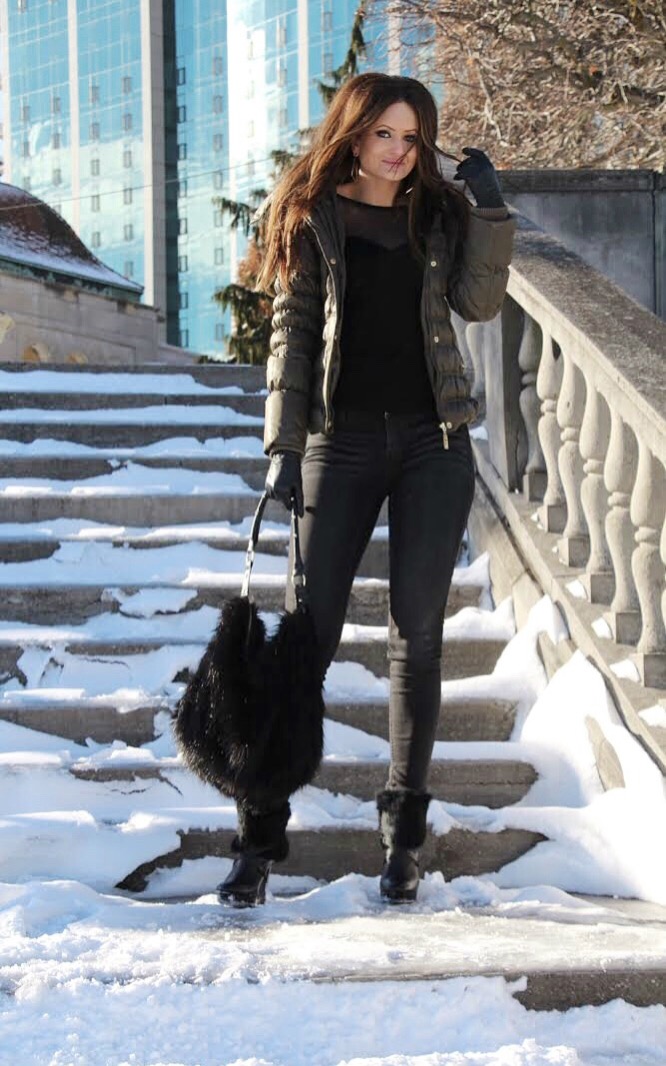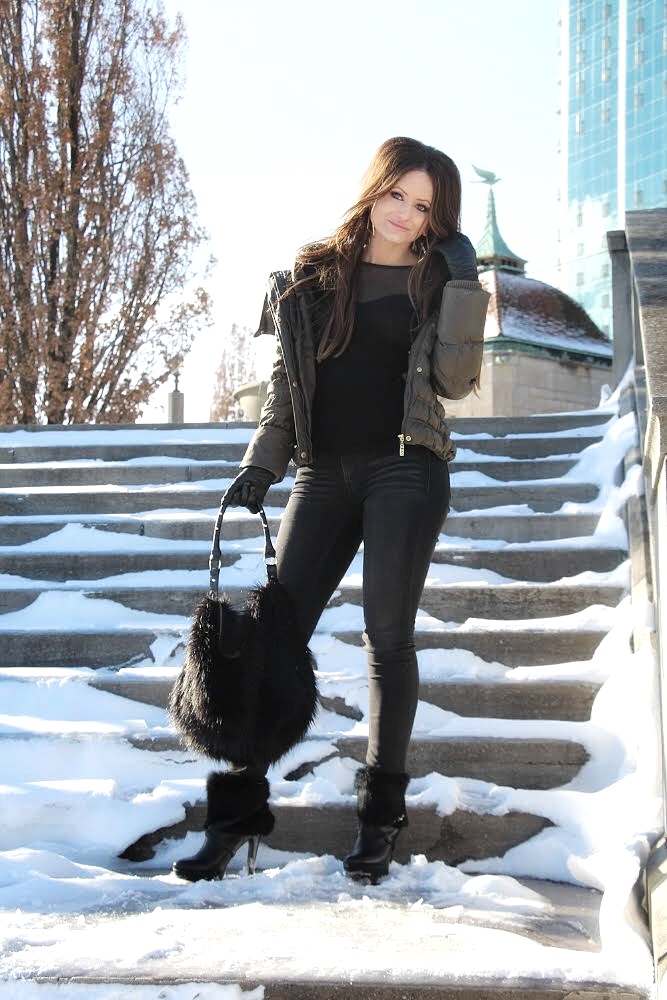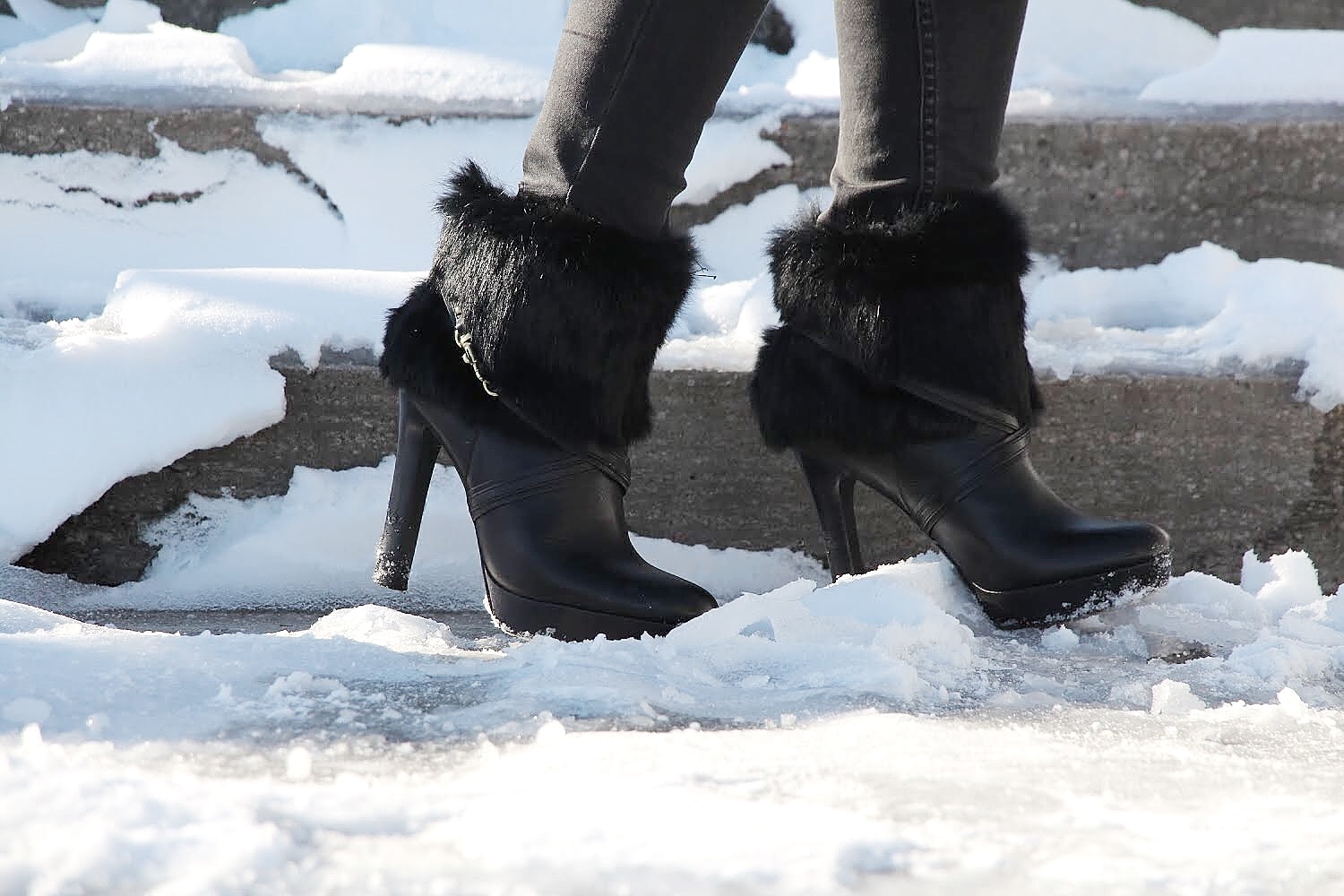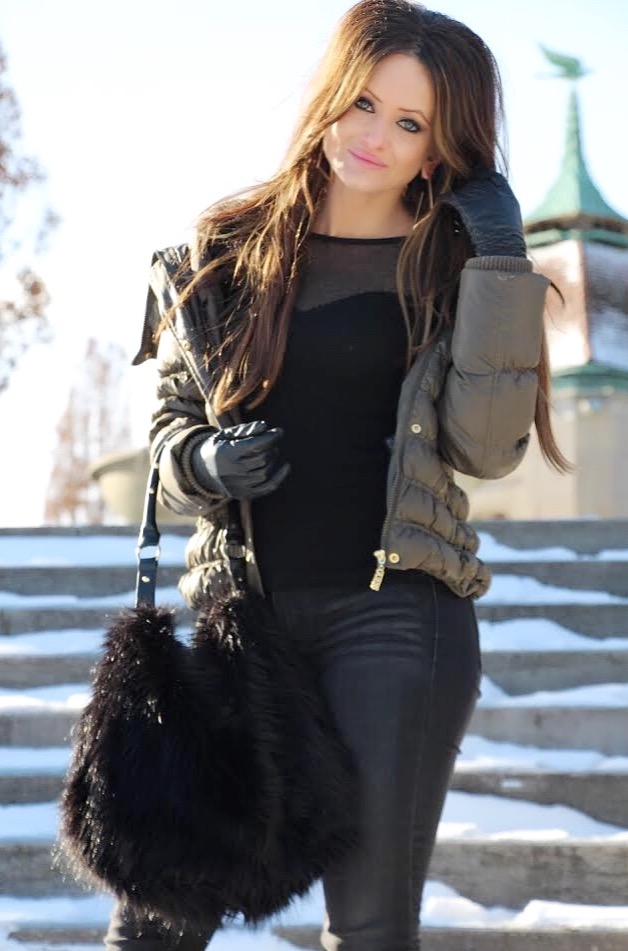 Photoshoot location: Queen Victoria Park, Niagara Falls
Jacket: Guess (Similar here) & (Exact same here)
Top: Guess (Similar here)
Jeans: Calvin Klein
Bag: H&M
Boots: Coach (Exact same here)
Earrings: Forever 21
Hey ladies!
Yay now February is coming to an end now! I'm already excited for Spring! I would like to share with you my outfit details. So if you've been following me for some time
you know already that I love wearing black during the winter and I know some people think it's boring to wear black so often. Honestly, l never get bored of black because I always add some texture to my wardrobe like my fur booties and bag to spice up the all black outfit. Also, l throw in a pop of colour like this olive green puffer jacket I'm wearing since this colour is so in for the winter season which is a must have colour and it goes so well with black. I've had this jacket for 5 years and I'm still loving it. It is definitely warm to wear and so stylish at the same time. What I love about this jacket (here) is how there is some texture and details to it. It reminds me of my black Versace jacket I purchased from Italy that I had in my previous blog (here).
As for these boots, I am still obsessed with these boots and I found the exact same pair (here) . They are from Coach and I purchased these about 5 years ago for a really good knockout deal for $49 because I had a coach discount coupon and it was on sale to begin with right before Christmas holidays. It was my lucky find and you can't go wrong with finding amazing deals on extravagant items!
What colours are your must haves for winter season?