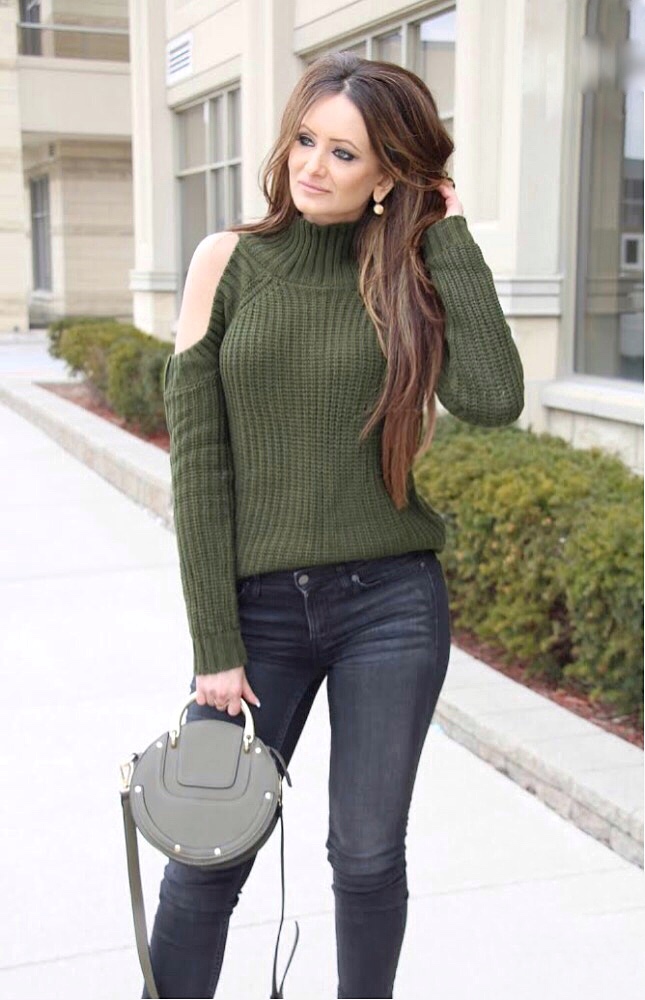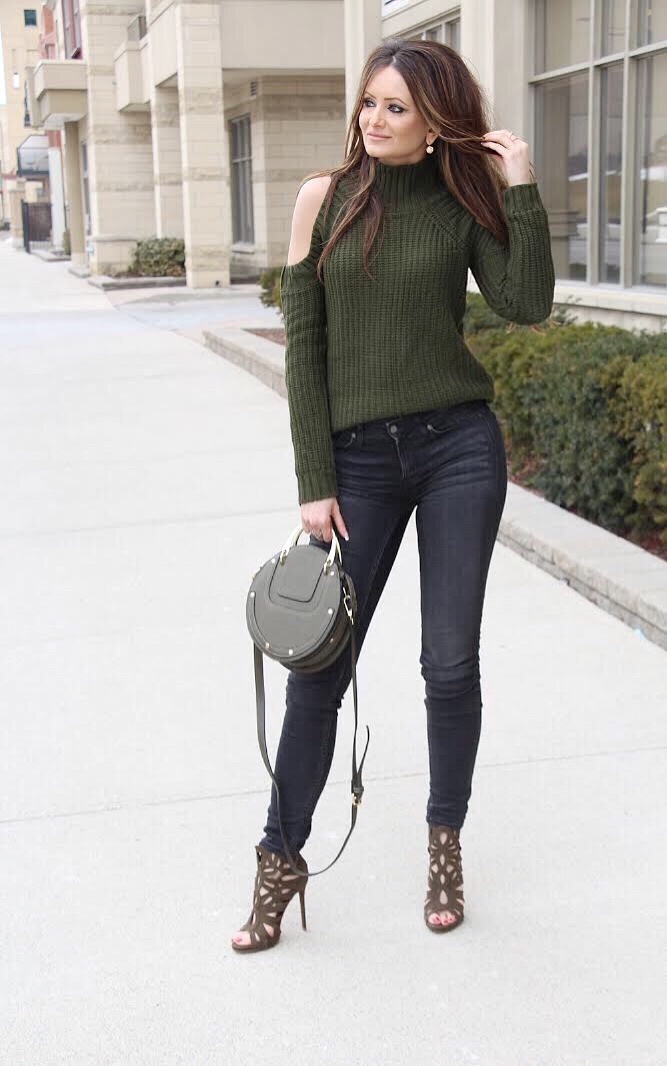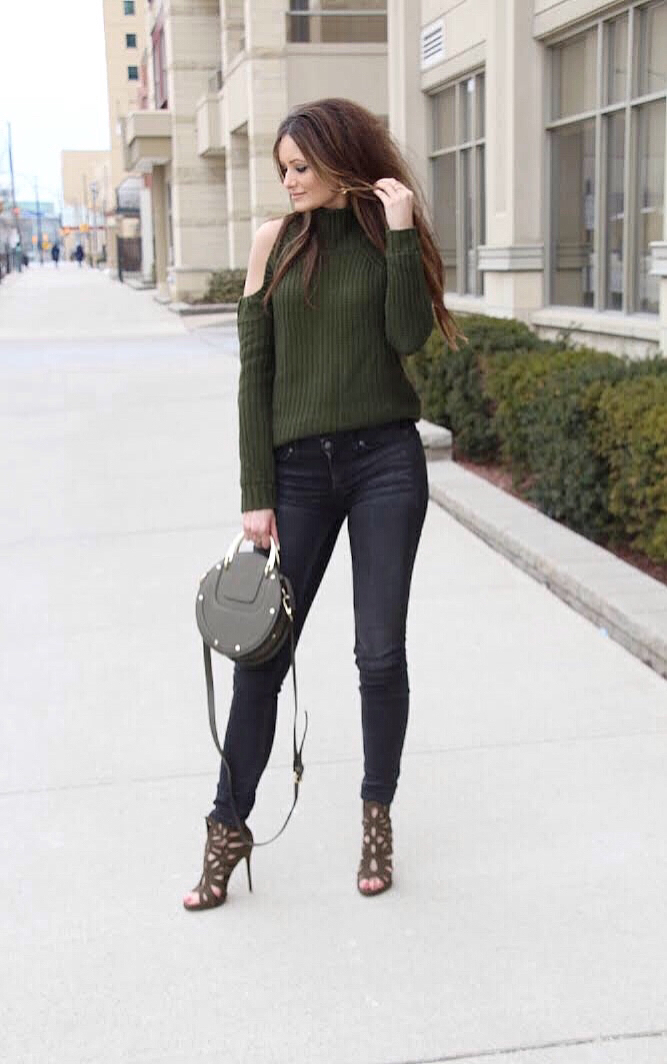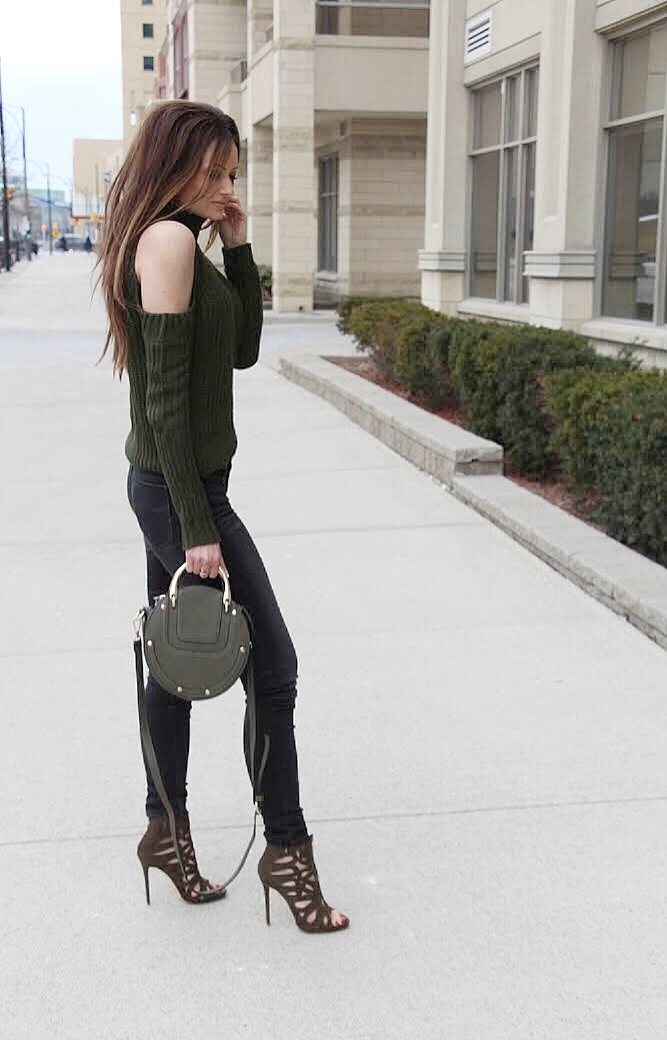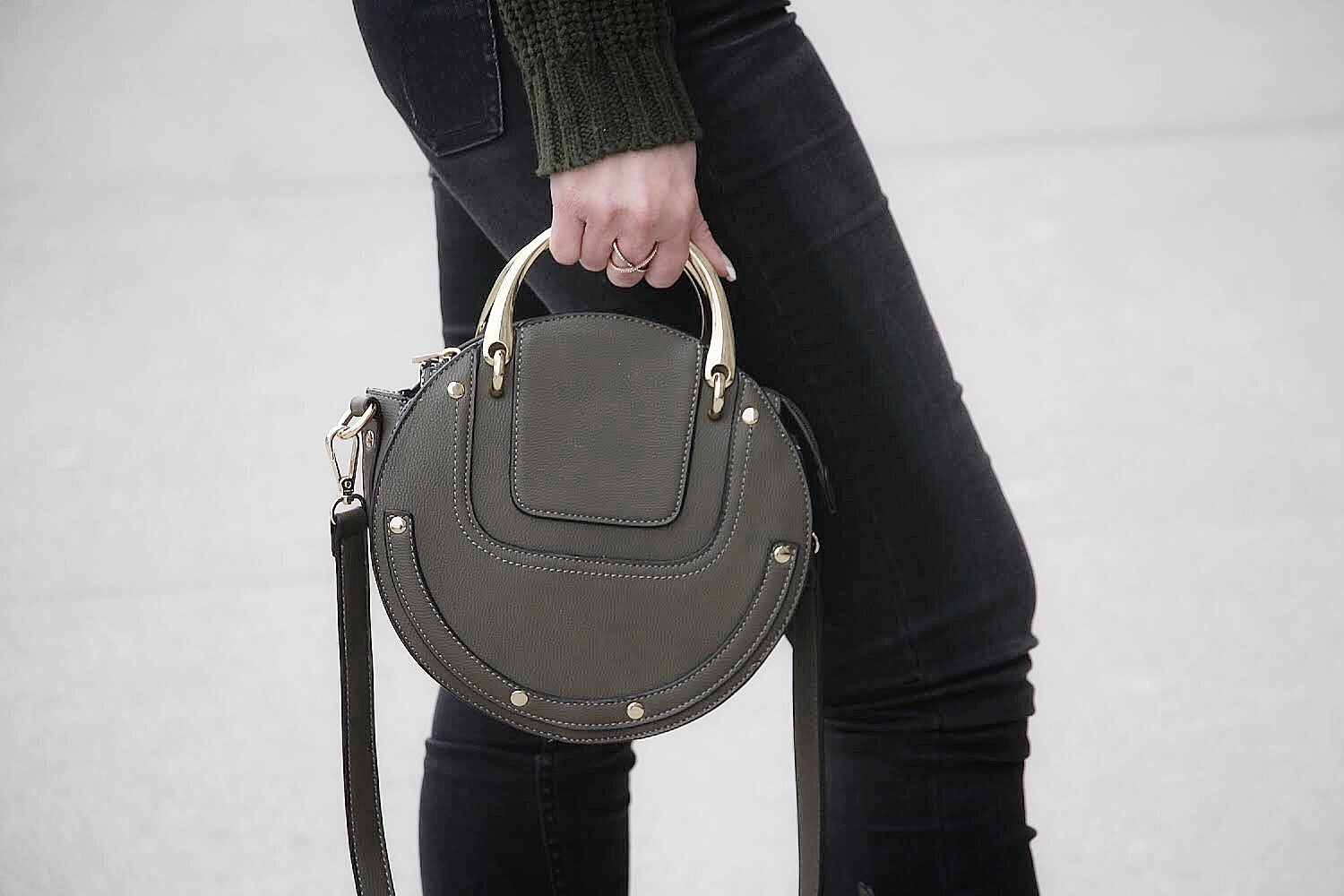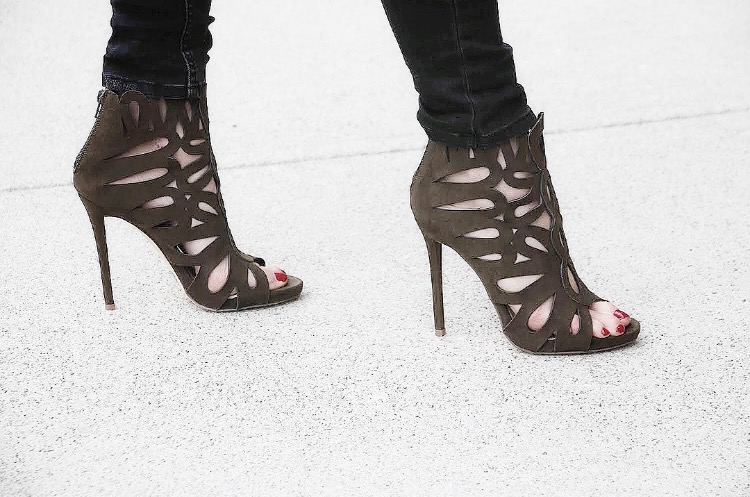 Photoshoot location: Mississauga, Ontario
Sweater: Choies (here) & (here)
Jeans: Calvin Klein (Similar here) & (here)
Shoes: Shoe Dazzled
Purse: Chloe dupe (here)
Happy St. Patrick's Day! I thought since this outfit was green it was perfect timing to post on St. Patrick's Day!
I have always loved olive green on me – I find it goes well with my brown hair and it looks amazing with a tan! I recently purchased this sweater (here) on Amazon Fashion and I'm so hooked on browsing through Amazon. I tend to find so many specific items when I search for them
like this cold shoulder sweater I am wearing! This is a size small and it fits true to size. They come in 4 other colours as well and I got this sweater for $16! I just love the neckline and how it shows off my bare shoulders. I just love the overall style of this sweater and it's so comfy! I feel like I want another one in grey or black! Oh no, please help me now! Lol.
Now to these shoes I'm wearing…I'm so in love with them! I purchased these through Shoe Dazzled which is the same company as Just Fab. I got these for $15! Wooohoo! They don't look cheap at all and a lot of the shoes look like pretty good quality without breaking the bank if you want a nice pair of affordable shoes! This is the best place to shop online for shoes.
I was so excited when I spotted this Chloe dupe (here) at Marshalls and it looks so much like an actual Chloe handbag. But honestly, I would not pay over $2,000 on a tiny bag like this – and there is nothing wrong with finding a real good dupe for that size. I wouldn't consider that as a knockoff because it doesn't say Chloe on the label inside the bag. I don't mind buying small dupe bags that look the exact same as the actual designer bag as it saves me from breaking the bank! If I'm going to shell out over $2k on a handbag I want it to be a larger size so I feel like I'm getting more for my money.
Ladies what do you think of my opinion on purchasing a really good small dupe bag as opposed to buying the real deal?