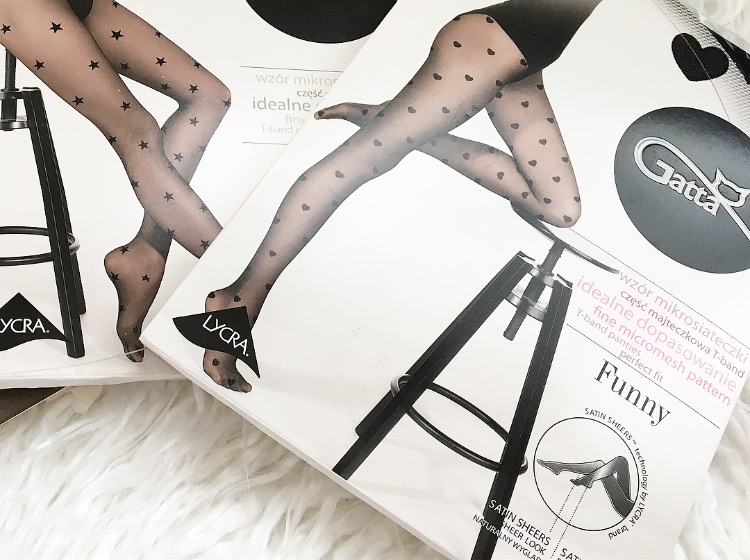 Calling all ladies who love wearing nylons! Do you love spicing up your outfits with different patterns and designs on your nylons? If so, you should check out these!
I received 5 pairs of different styles of nylons from this brand called Gatta Official which is an Eastern European brand, owned by Ferax company that has been manufacturing and selling a variety of high quality nylons and apparel for men and women )even for children too). These are manufactured in Poland – which I thought was kinda cool since My background is Polish.
I have to say these ones are my fave pair. It's a simple design – not too overly crazy and I received a pair in beige as well.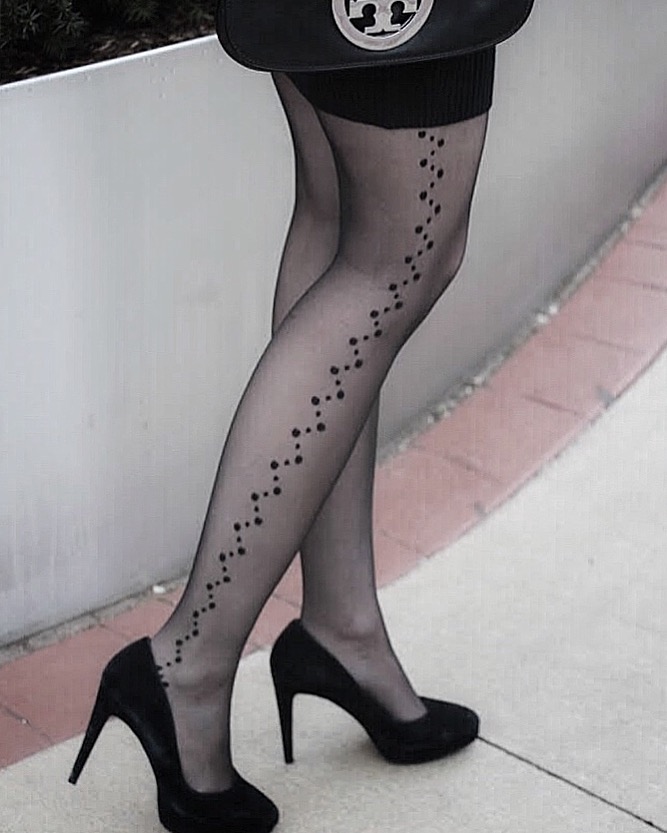 I am not too crazy about wearing hearts and stars especially for my age. I feel it's more for younger girls in their teens and early 20's lol – or maybe it's just not my thing, but I think the subtle style with the hearts makes this timeless for any age.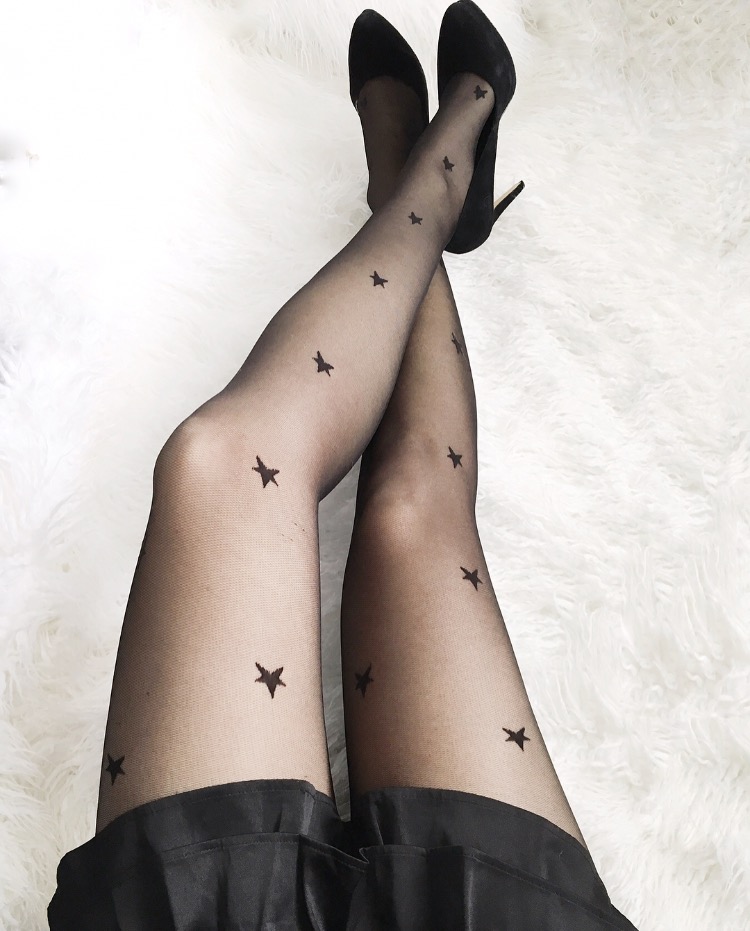 l also love this one with square patterns which gives more of a look of texture to a simple outfit. I am very particular with patterned nylons and they just have to be the right look for me along with my whole outfit.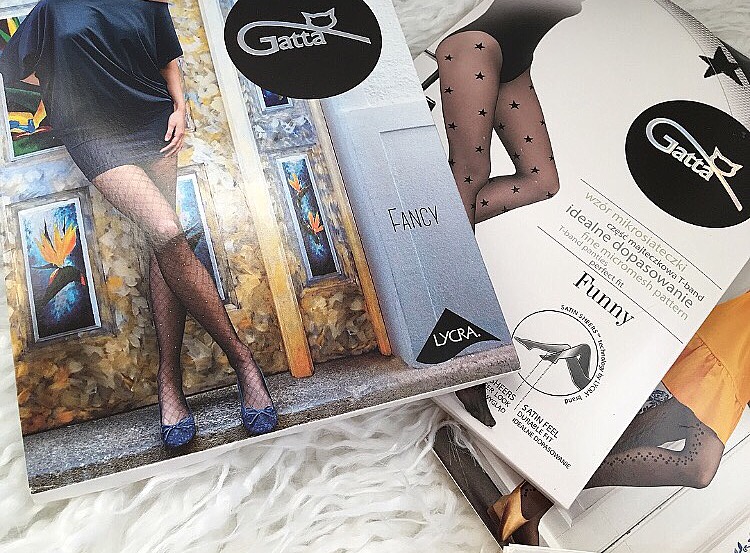 What do you all think of wearing patterned nylons?