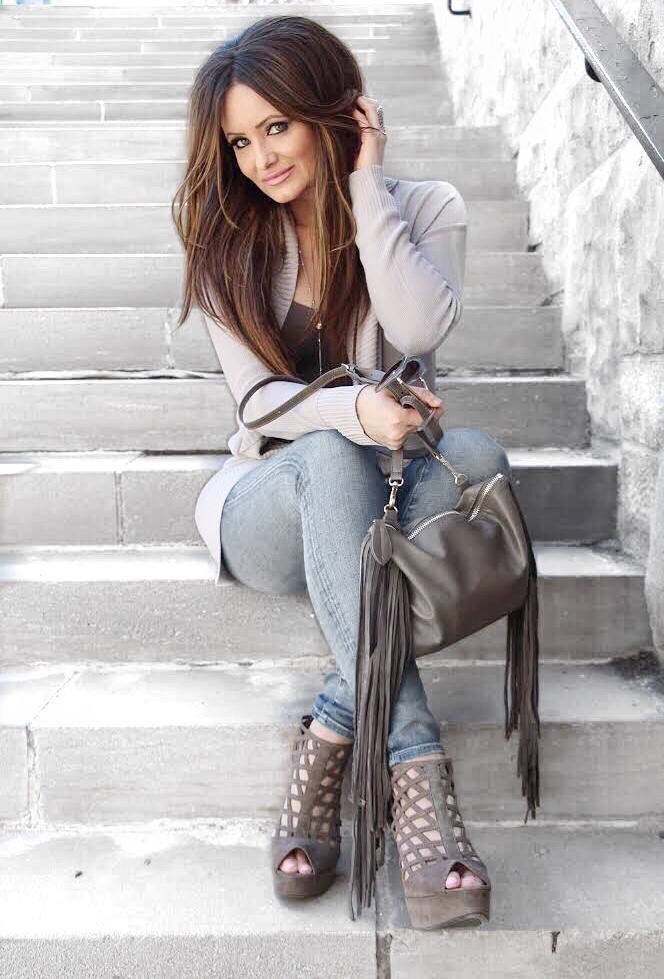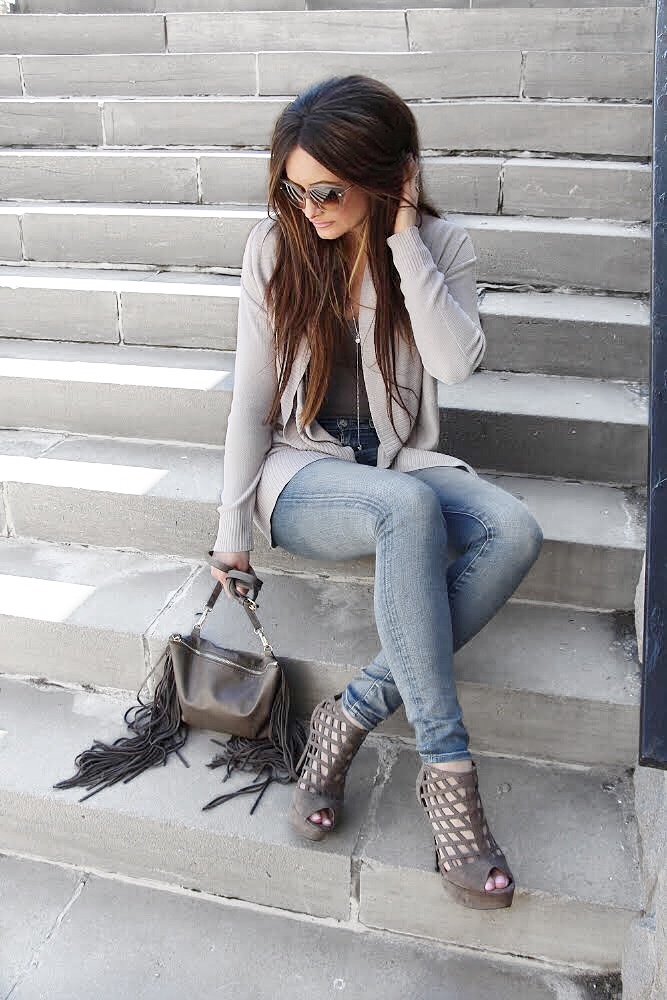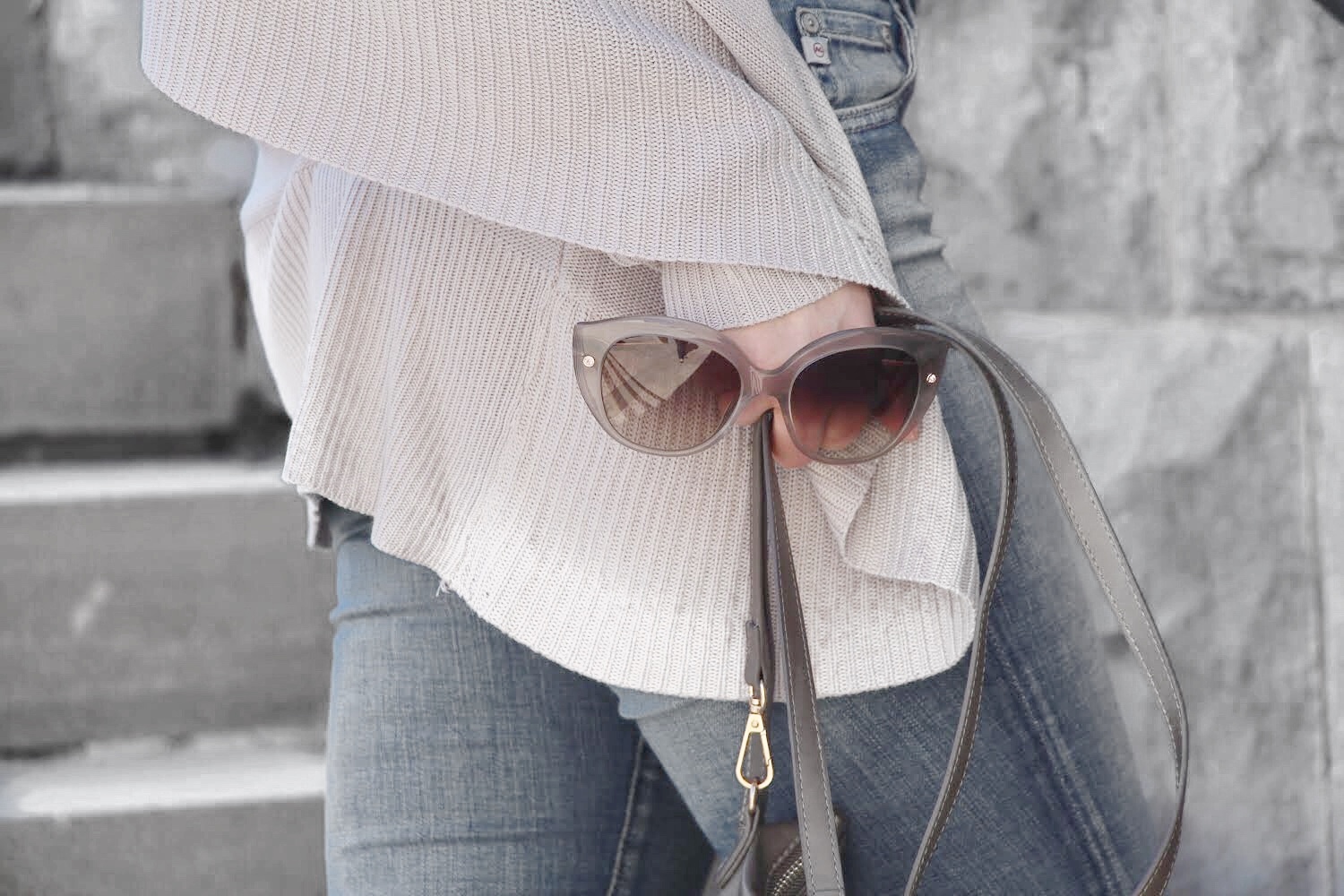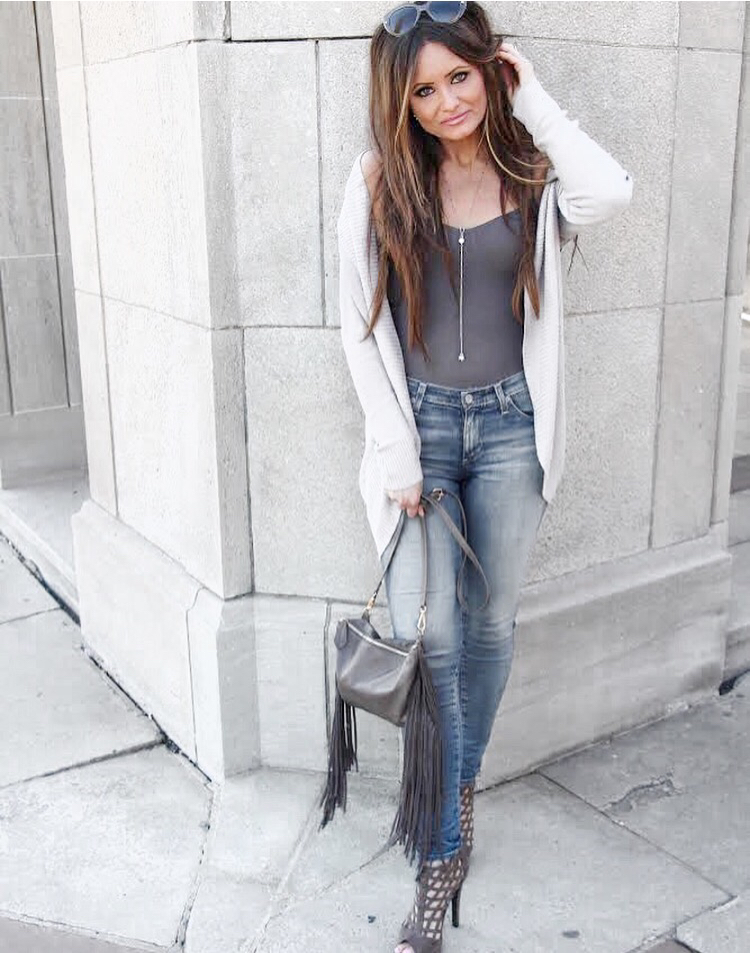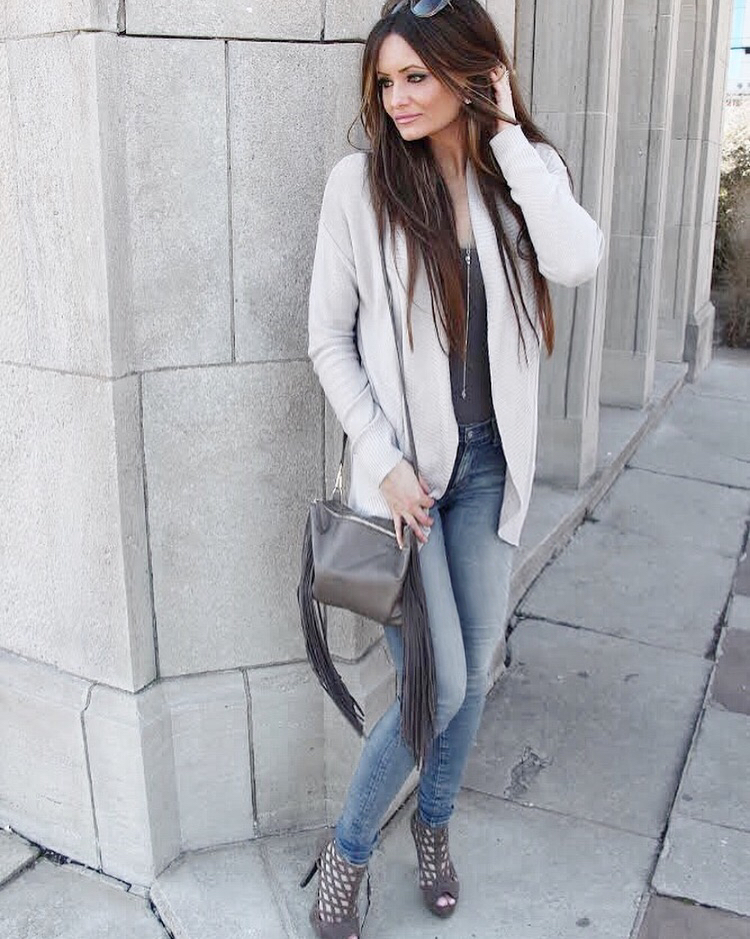 Photoshoot location: Queen Victoria Park, Niagara Falls
Top: Marciano
Cardigan: Urban Planet 
Jeans: AG (here)
Shoes: Guess
Purse: Winners
Necklace: Ardene's
Hope everyone had a great weekend especially since it was Mother's Day! Hopefully you all were able to get caught up with your beauty sleep to have a great start to this week!
As for me, my weekend was good, except that l have been feeling rundown on and off. Plus, I was getting these little dizzy spells on Saturday when I was out with my friend to watch the cheerleading performance for the highschool she teaches at. Weather here has been crazy, just like over three weeks ago we had this ice/snowstorm and now it's been in the 70's and then it dropped which is so drastic causing some people to get sick:( l am hoping this will pass soon so I can feel myself again.
Ok, so this is one of my fave weekend wear outfits. I recently bought this grey cardigan at Urban Planet when they had 30% off the entire store! I love how light it feels to wear for the spring. Grey is such a great shade to wear for spring. Unfortunately this cardigan is sold out, but I was able to link up similar ones at  LIKEtoKNOW.it