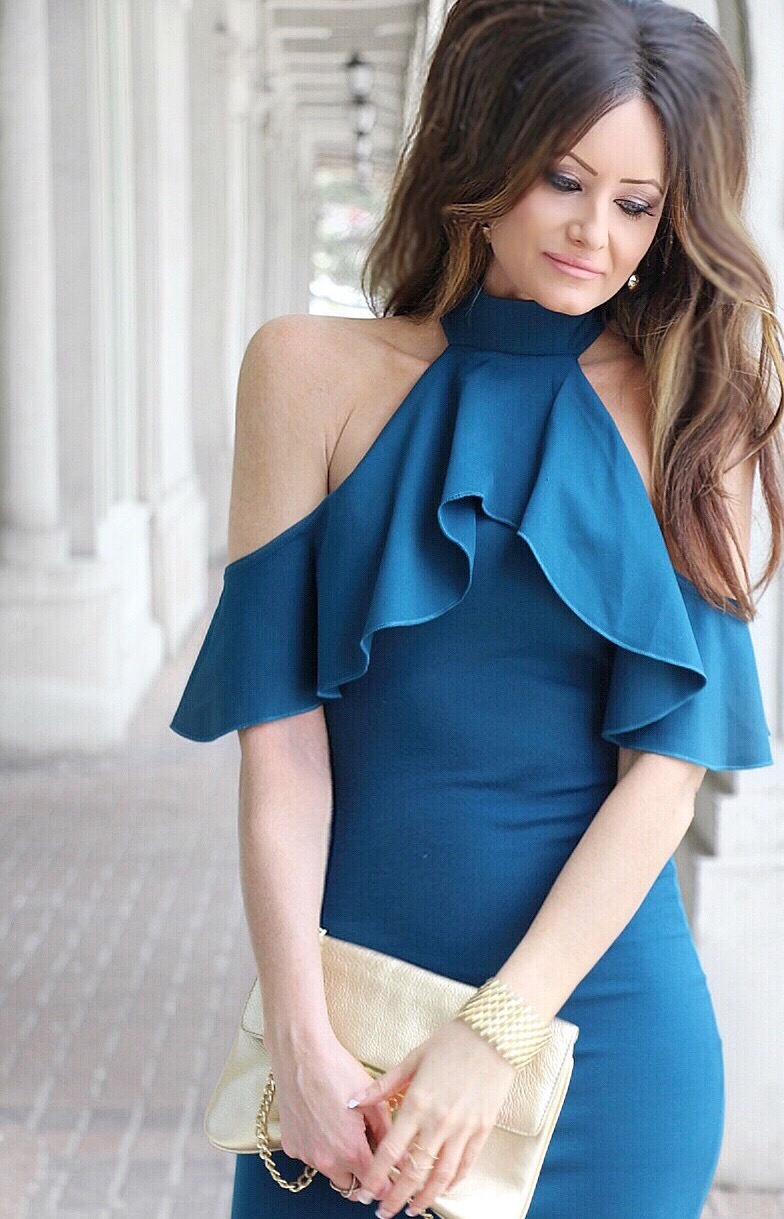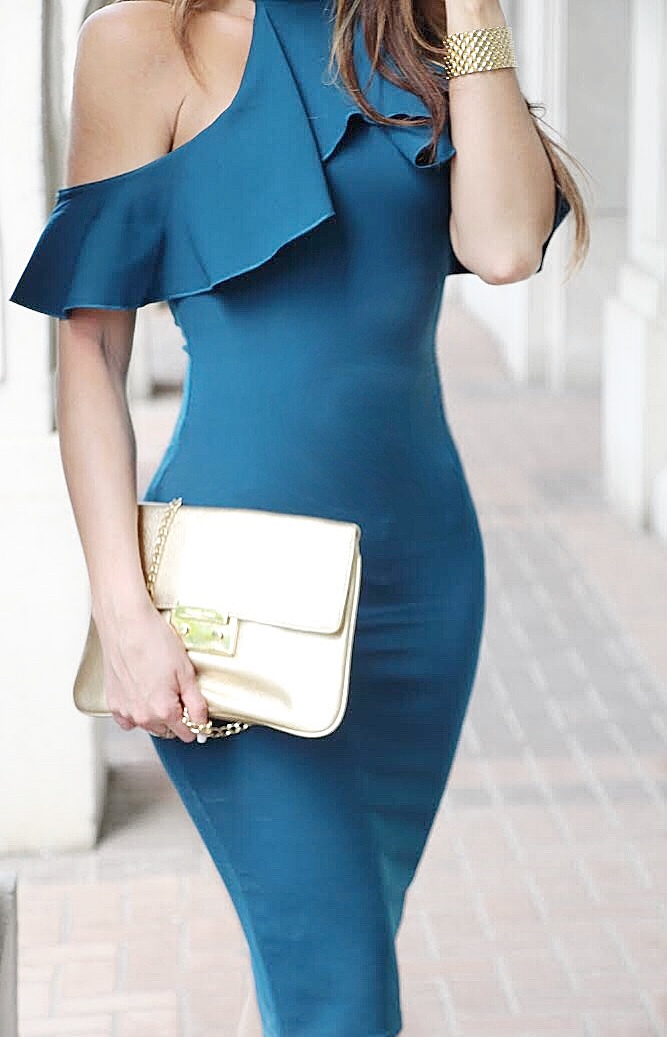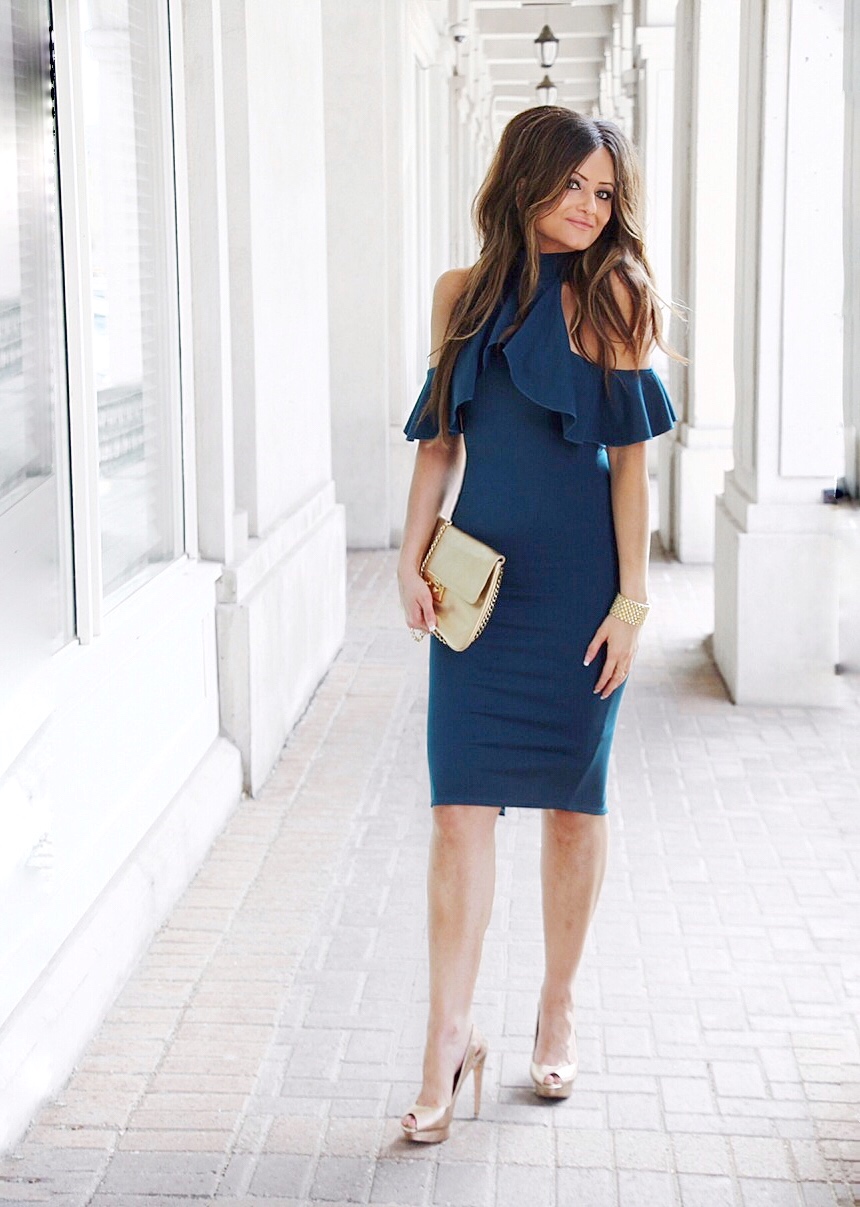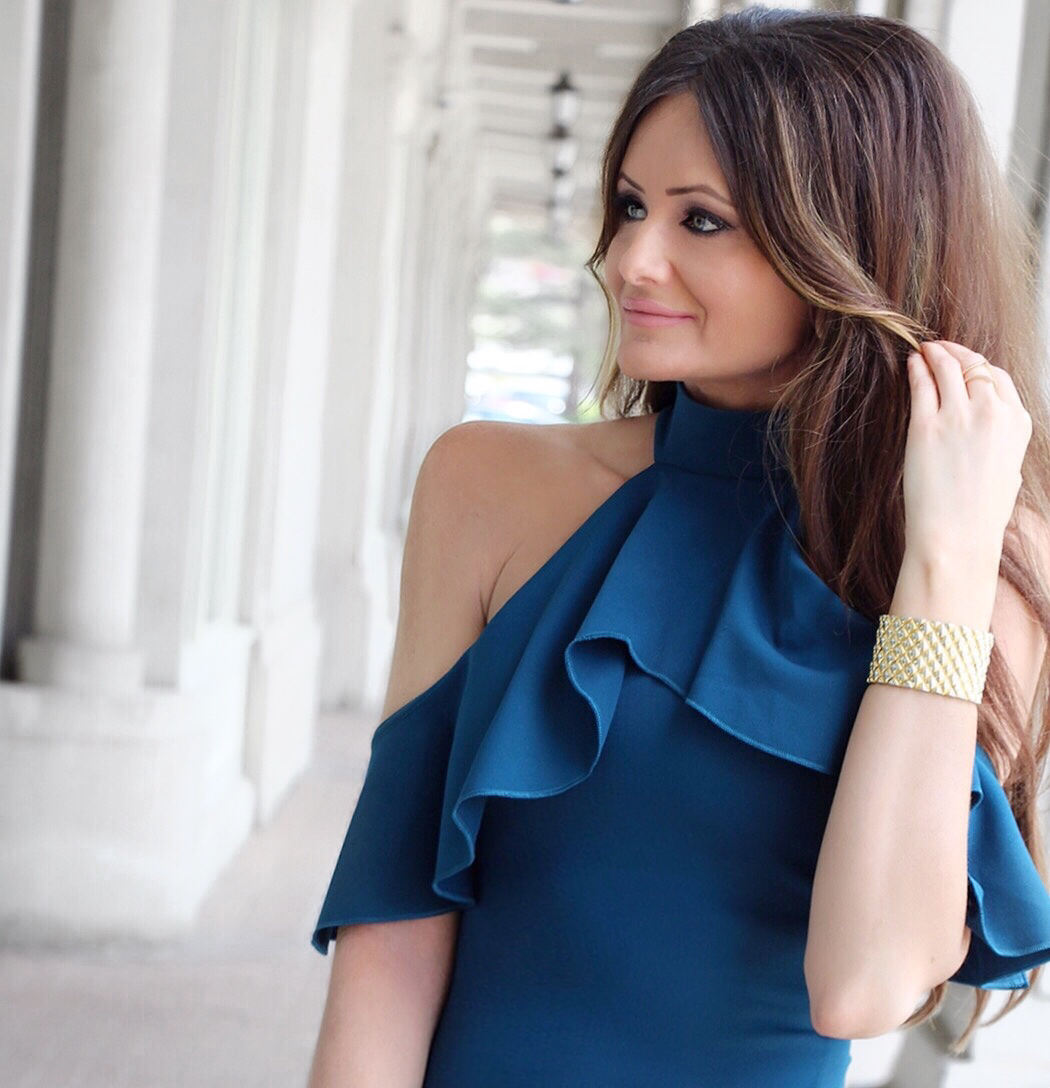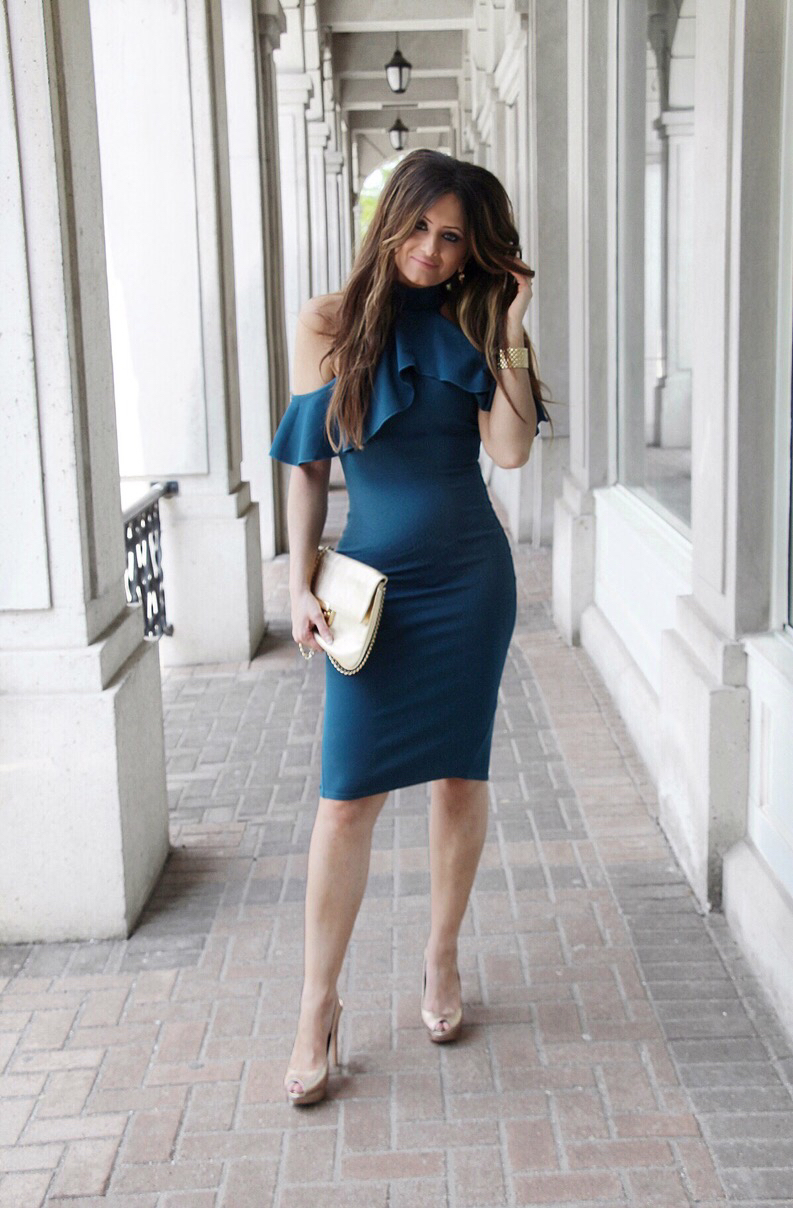 Photoshoot location: Burlington, Ontario
Dress: Missguided (here) & (here)
Purse: Michael Kors (here)  & (here)
Shoes: BCBG
Earrings: Swarovski
Hey friends! Hope you all are having a great week! I wanted to share with you about this dress, l purchased this from the clothing brand called Missguided. I was actually looking for a dress to wear for a wedding that I attended last month with my Mom. I didn't want to wear any of my shorter dresses that I had in my closet and wanted something different. As I was browsing through the site l spotted this dress and I was just in love with it and this colour is gorgeous! I knew I just had to get it and now this colour is sold out but they have other amazing colours. This dress comes in a shorter length which is perfect for shorter petite women. A friend of mine who is 5 feet recently bought this dress in a shorter length in red after she saw my post on my insta stories. This style seems to be popular and it's selling so quickly…I think it's because it's so elegant and perfect to wear for weddings or any other special occasion. This dress was only $59 when I purchased it and it's very well made, fabric is good quality which amazed me for such an affordable price. I am finding that I like buying clothes online because they seem to have a variety of styles that you don't see at the malls and it's much more affordable! I used to buy my clothes from Le Chateau and I haven't shopped there in years because I find they are overpriced and the style is always the same, nothing like a wow factor for me.
So ladies if you are going to a wedding this year or any other events I highly recommended this site to shop for a dress at an affordable price and I also linked up this dress in different colours and lengths here at LIKEtoKNOW.it Hope this helps! xo