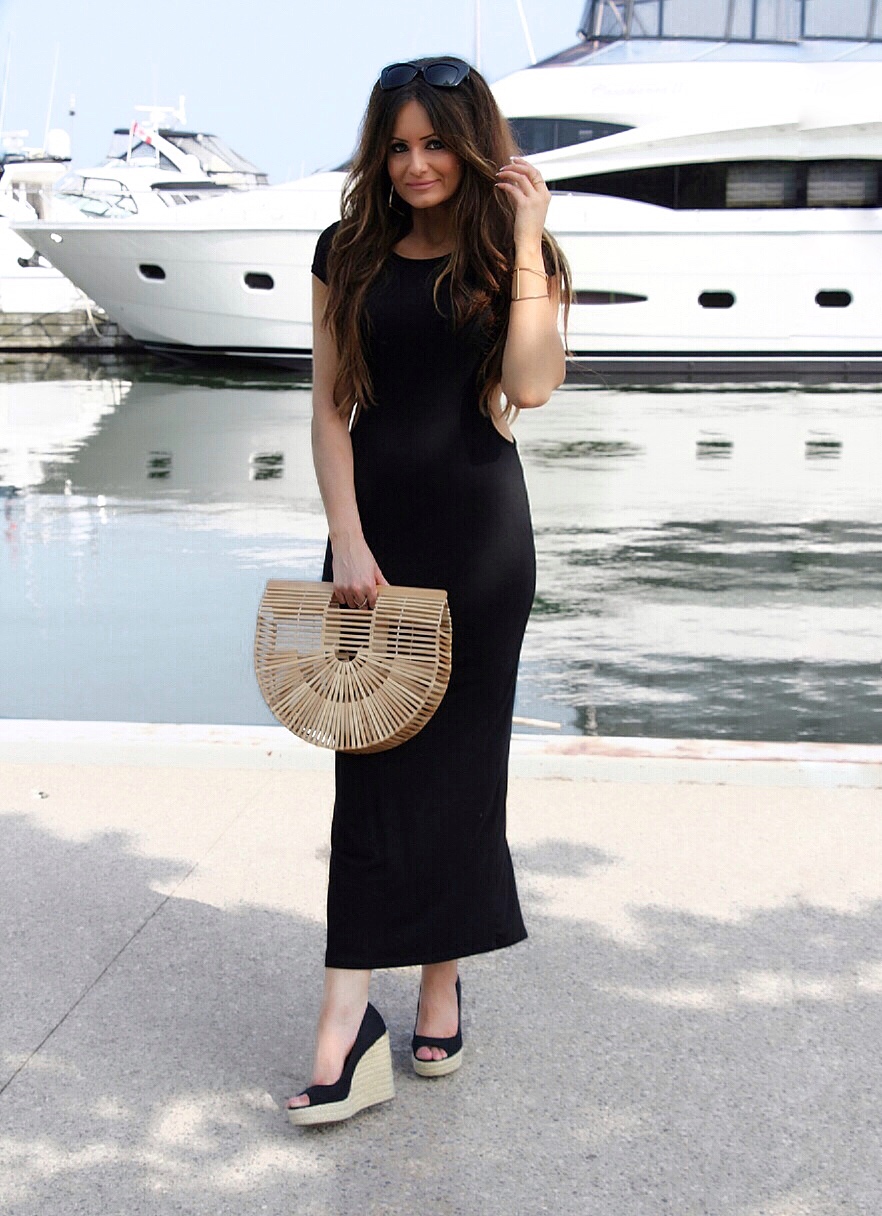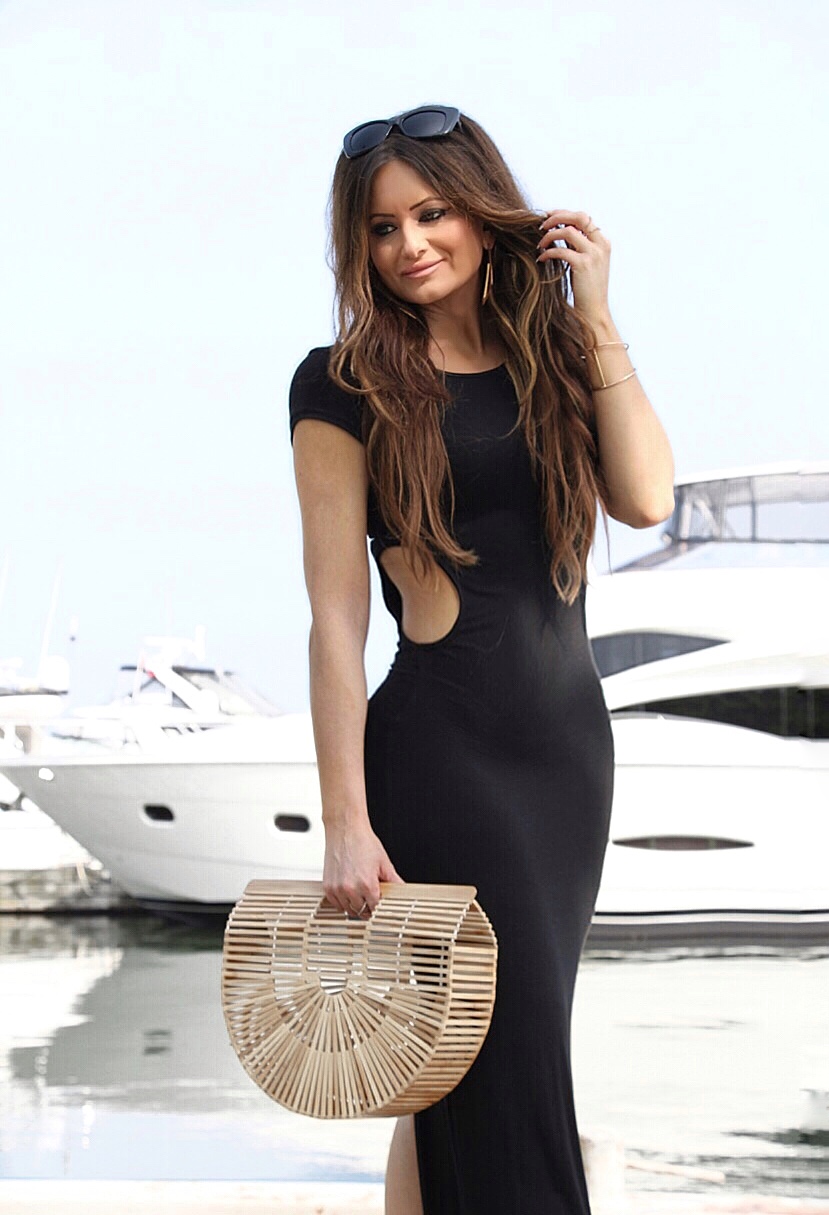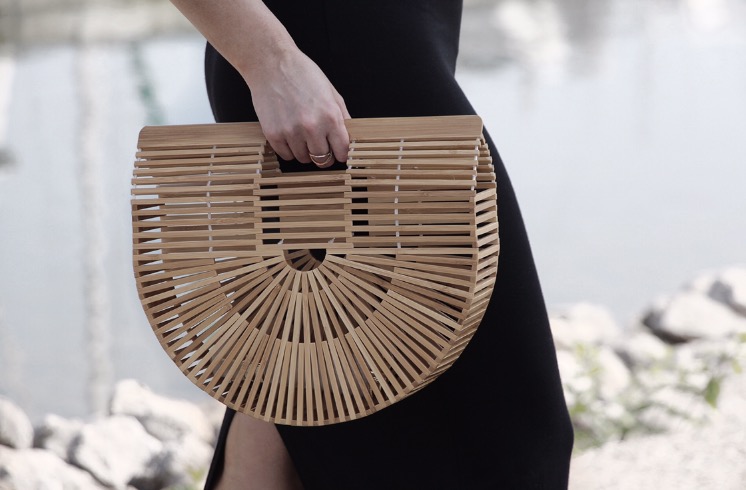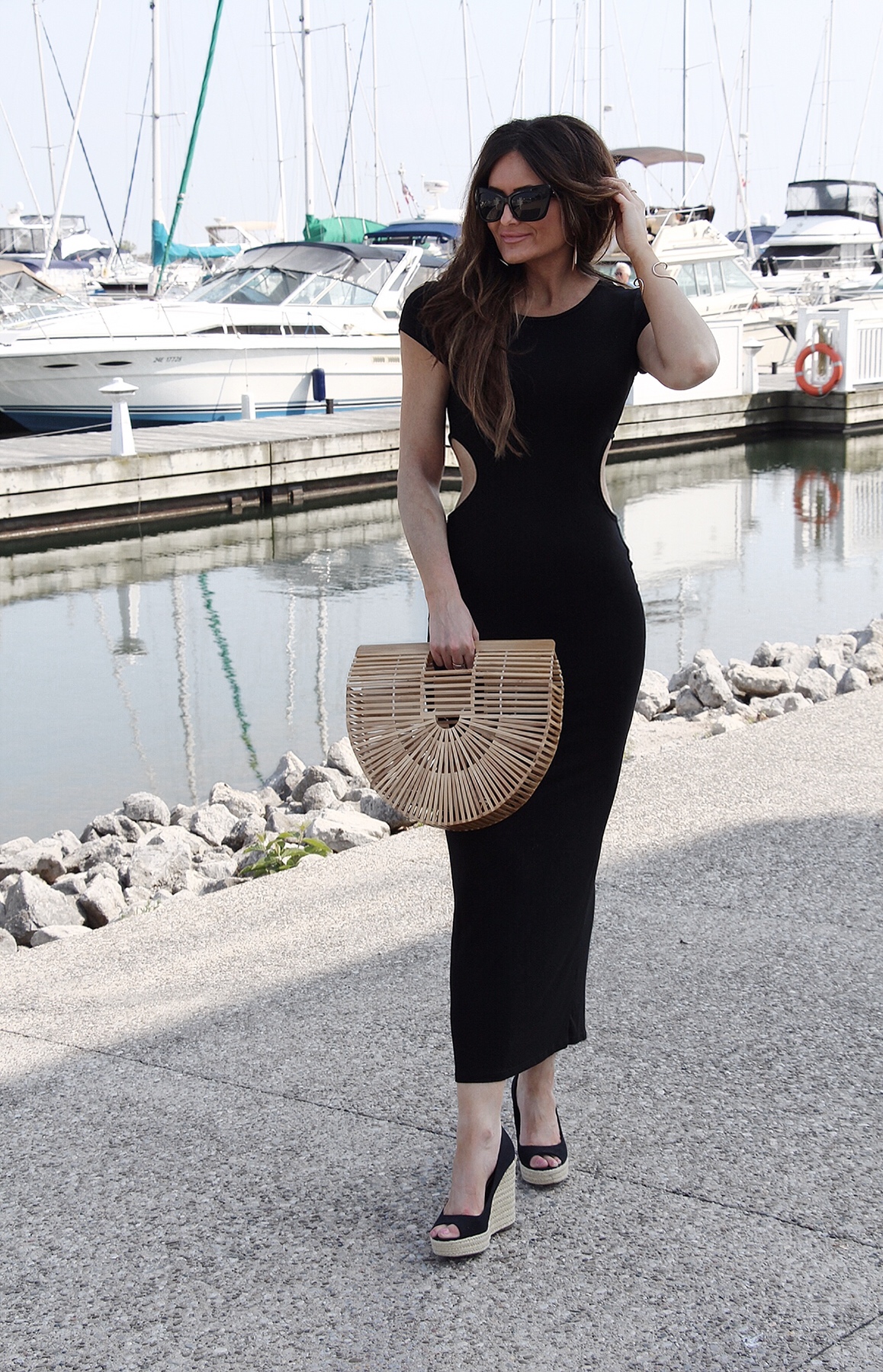 Photoshoot location: Oakville Lakeshore
Dress: Rebel Sugar (Winners) (here) 
Wedges: Vince Camuto (here in nude colour)
Bamboo bag: EBay (here) & (here)
Sunglasses: Kate Spade
Hey beauties! Hope you all had a great week and happy weekend finally!

So here I am behind this beautiful white yacht that I spotted in Oakville. I had to have this as a background to make my outfit pop out! Funny thing was when my sister was taking the pics I had no idea that there was someone in the yacht watching me! Haha She told me after and it was some old man. Ah who cares right?! I stopped caring when I go for outdoor photoshoots knowing that there will be people around and that they will see. I am sure that they know nowadays it's the "norm" and there's a lot of bloggers out there doing the same thing as I am for the gram. Last year I wouldn't even do photoshoots when there's people around and I always made sure there's no one around lol but now I just pretend I don't see anyone and just focus on the camera. I think after having my photoshoots done on the streets in New York City with a bunch of people around helped me to get out of my shell and get over it!
I have been receiving compliments on my dress, I purchased this dress two years ago at Winners. I must say it is so comfy and so chic! Perfect to wear for traveling with flats and for dinning at an outdoor patio on warm days. I only found one exact same dress on EBay but unfortunately it only in one size – large and was unable to find other sizes anywhere else. As for this bamboo bag, this bag started to be a big thing last year and I didn't get a chance to get myself one until this year. I purchased this one on EBay for $25 but found another one in a smaller size for $8 here if you are interested. Mine is a large size and I prefer large because I need to have more stuff in my bag lol. You can purchase this bag on Amazon or Ali Express. They come in similar prices from them and it's affordable. It also comes in other colours as well! The black and white one is really nice! I have to say this is the coolest beach bag ever and it totally makes the outfit!
So I've linked up the dress and bag in different prices here at LIKEtoKNOW.it if you are interested.