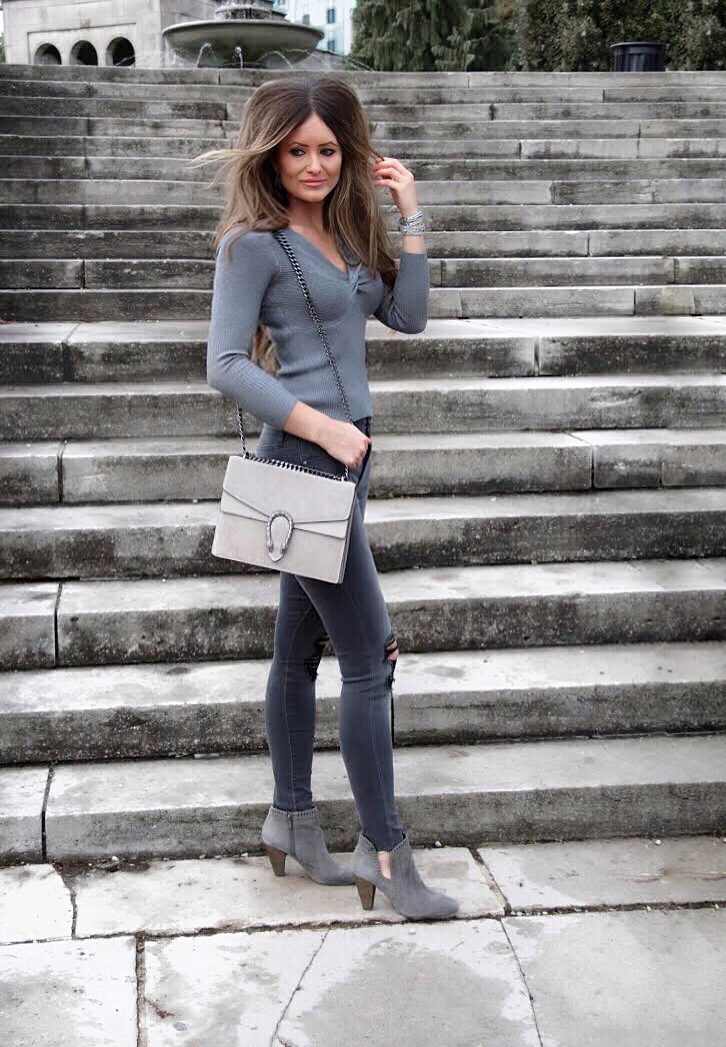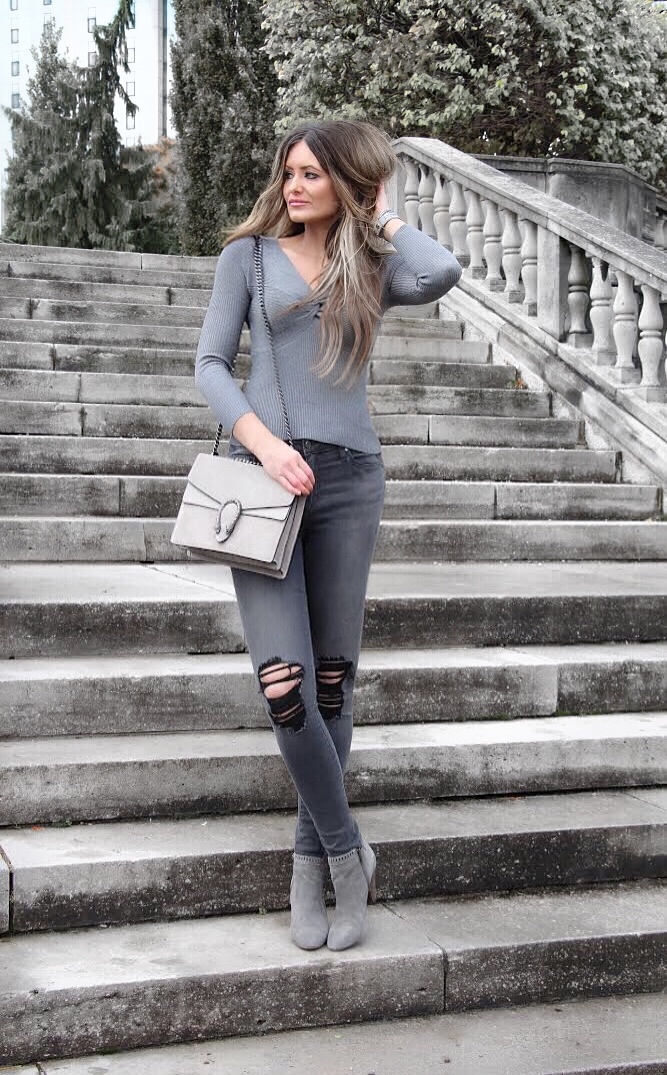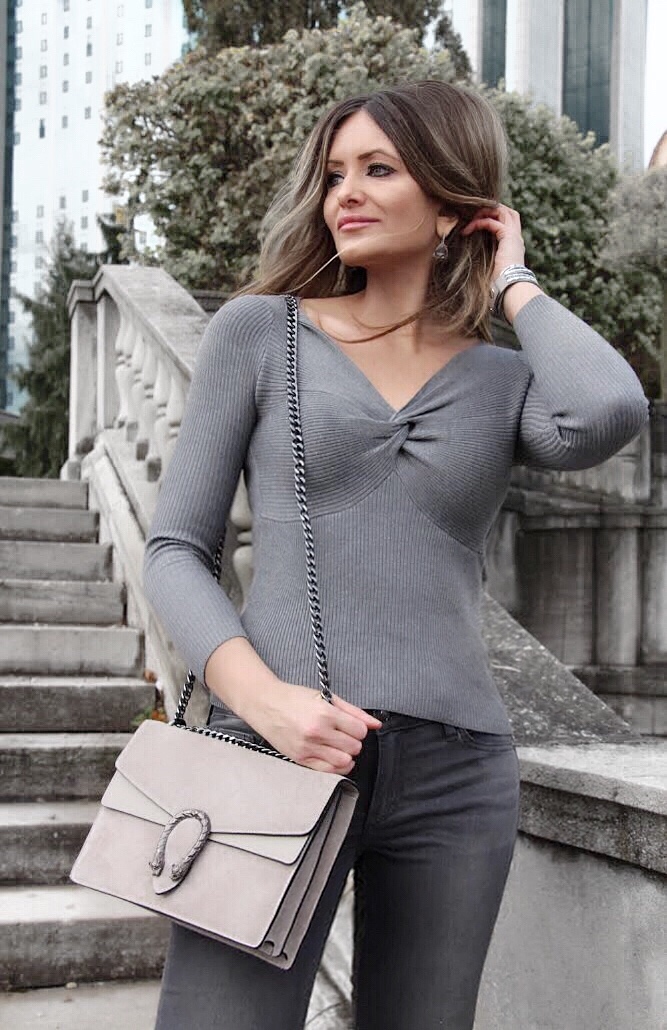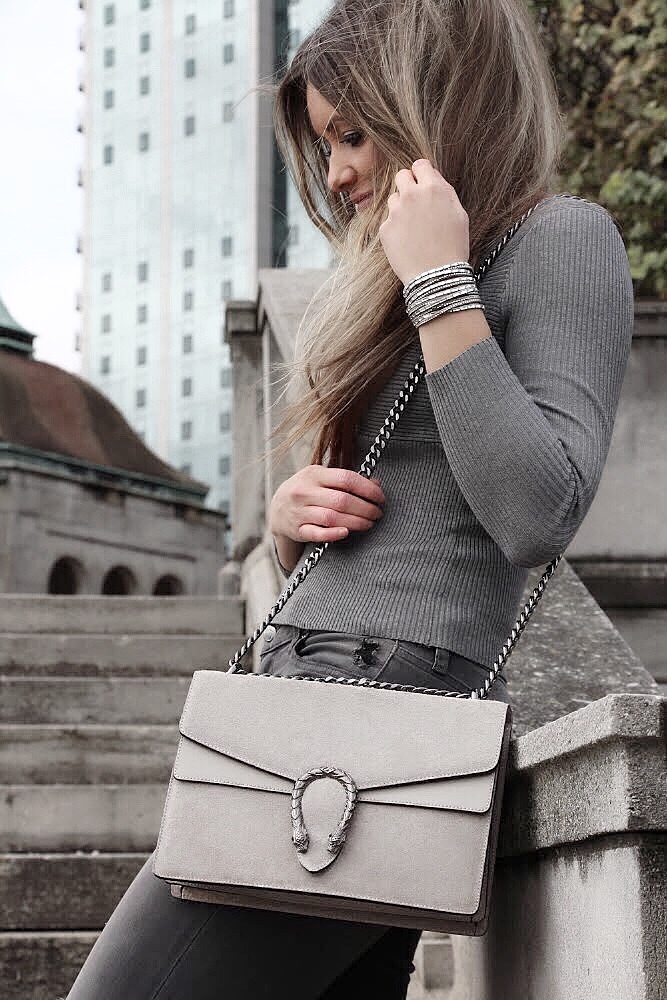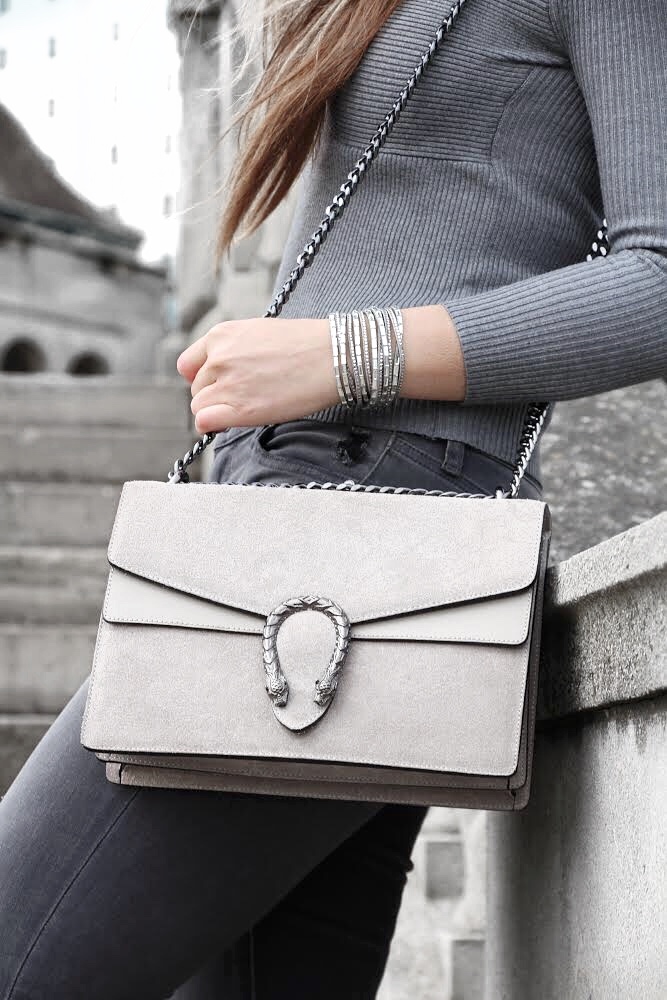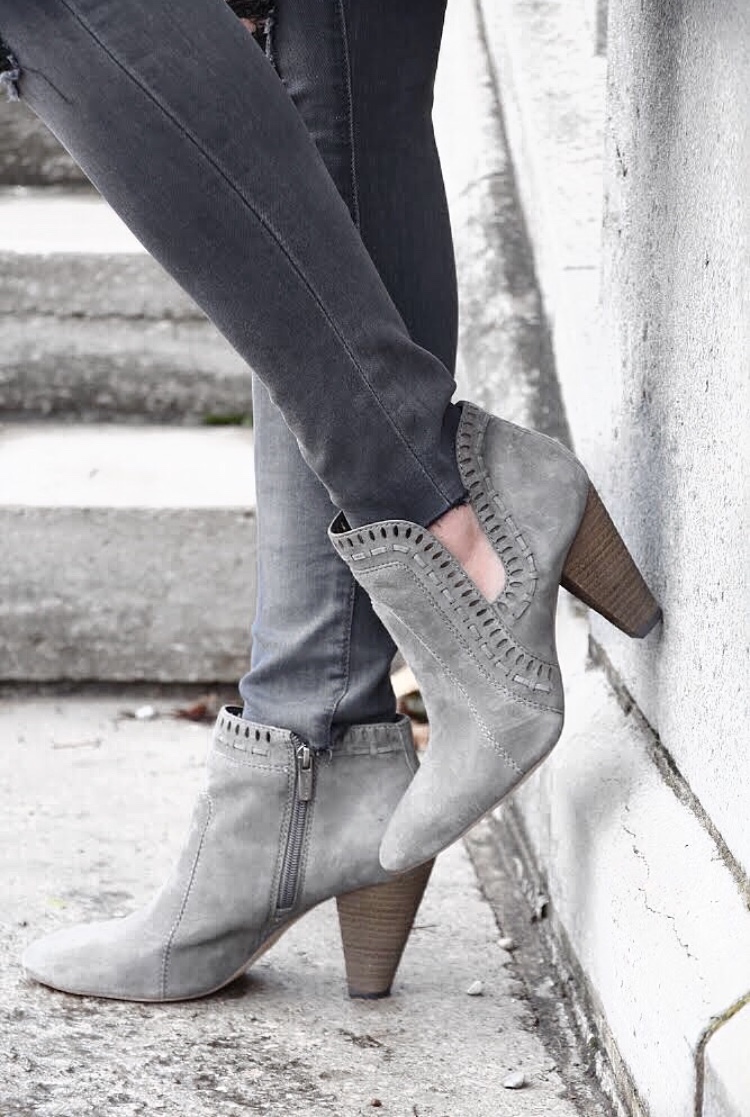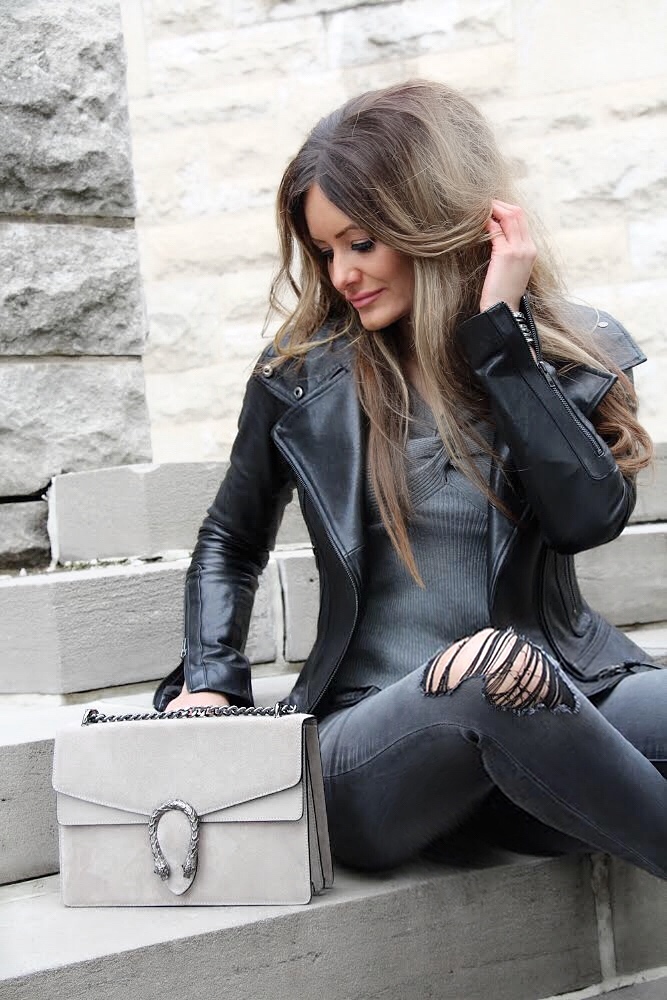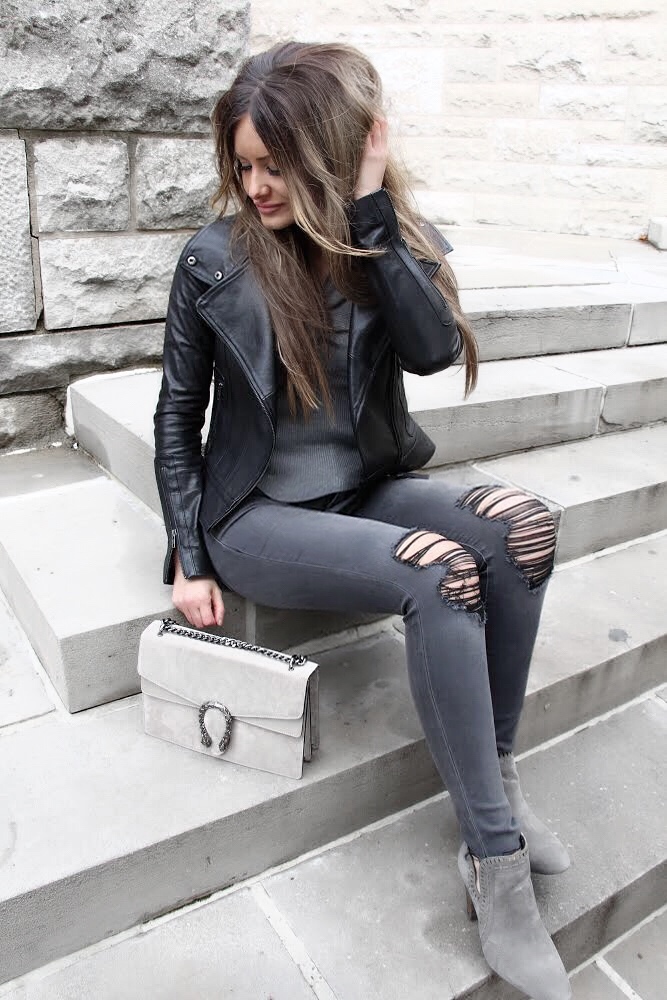 Photoshoot location: Queen Victoria Park, Niagara Falls
Top: Lulus (here)
Jacket: Mackage
Jeans: Joe's (Similar here)
Bracelet: Boho Betty (here)
Purse: Fashion Drug
Booties: Vince Camuto (here)
Heyyy friends! Hope you all enjoyed your Black Friday shopping and for those of you in the States, hope you had a wonderful Thanksgiving weekend! As for me I didn't do any Black Friday shopping because I can't handle the craziness and huge line ups at checkout. I prefer to shop online but haven't done any lately because of the mail strike going on here and it would take forever to get anything.
Now onto my outfit details…I am sad to say good bye to leather jacket weather now it's getting sooo cold out! I must say this outfit I am wearing is one of my faves to wear on the weekends since I can't wear distressed jeans to work as it doesn't look professional lol. I recently purchased this front twist top from Lulus (here) and I am wearing a medium. Be sure to go a size up or two depending on your bust and waistline size because this top is made smaller more like a junior size. I was lucky that this top fits like a glove but I wish it was just a bit longer on the waistline. I've had people asking me about ordering clothes online and how do I know if it will fit me…most people don't like ordering clothes online because what if it doesn't fit or doesn't look good and it's a pain to return it.
I learned to shop better online by being a good judge of what the quality could look like by zooming in on the photos and mostly visualizing it on myself. Also before ordering it…I advise you to always always look at the sizing chart and use a measuring tape to measure yourself to know the exact size that matches to the sizing chart. Sometimes it will tell you what size the model is wearing, her height and measurements. So you have to watch that because we all have different shapes and height as well so what looks good on the model may not work for you depending on the item she's wearing. You just have be a learn to be a good judge of what you think it will look and how it will fit you.  Usually tops and dresses are the easiest to purchase online as opposed to pants and jeans. I find they are the hardest to figure out if it will fit properly and comfortably. I've had to return pants back to get another size so they fit better on me. Another thing I really recommend is reading the reviews on the piece you want to buy. Most times that gives clues if you need to go up or down a size and gives you an idea about the quality. If the majority of people are happy with it I'm more confident in my decision to purchase it. Hope these tips help with online shopping.
This top also comes in black in (here) and hunter green (here) which is the perfect colour to wear for the holidays! Oh, and not to mention that these booties (here) I am wearing are super comfy especially when I am doing a lot of walking and shopping through the mall. I had no sore feet afterwards which is amazing!
I've linked up my items here on LIKEtoKNOW.it
That's about it for now till next time! xo