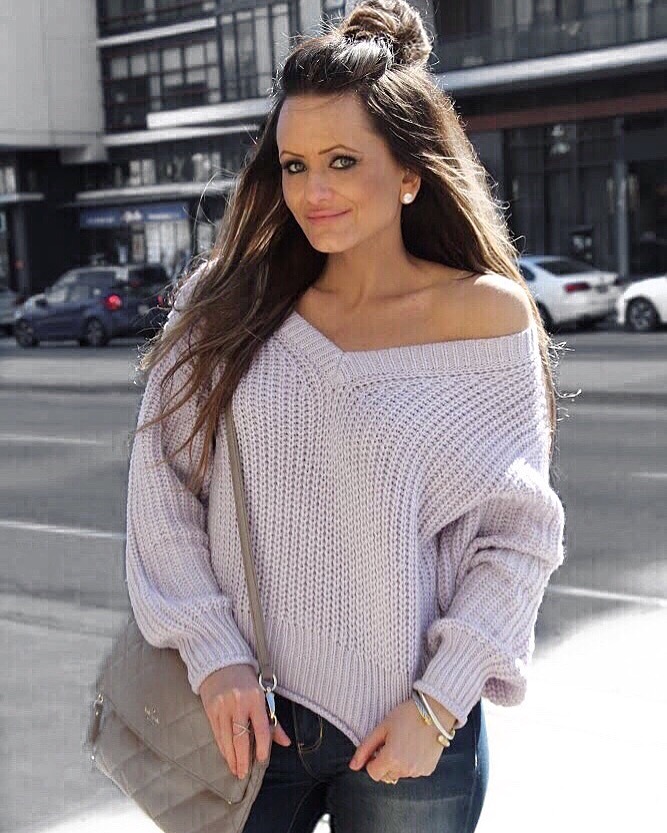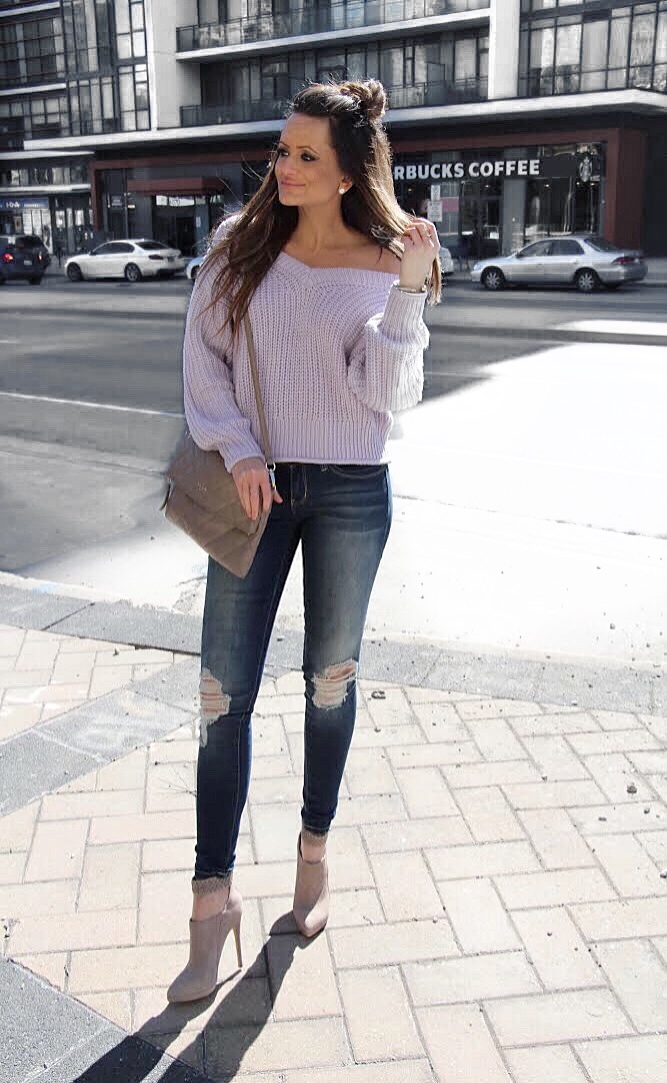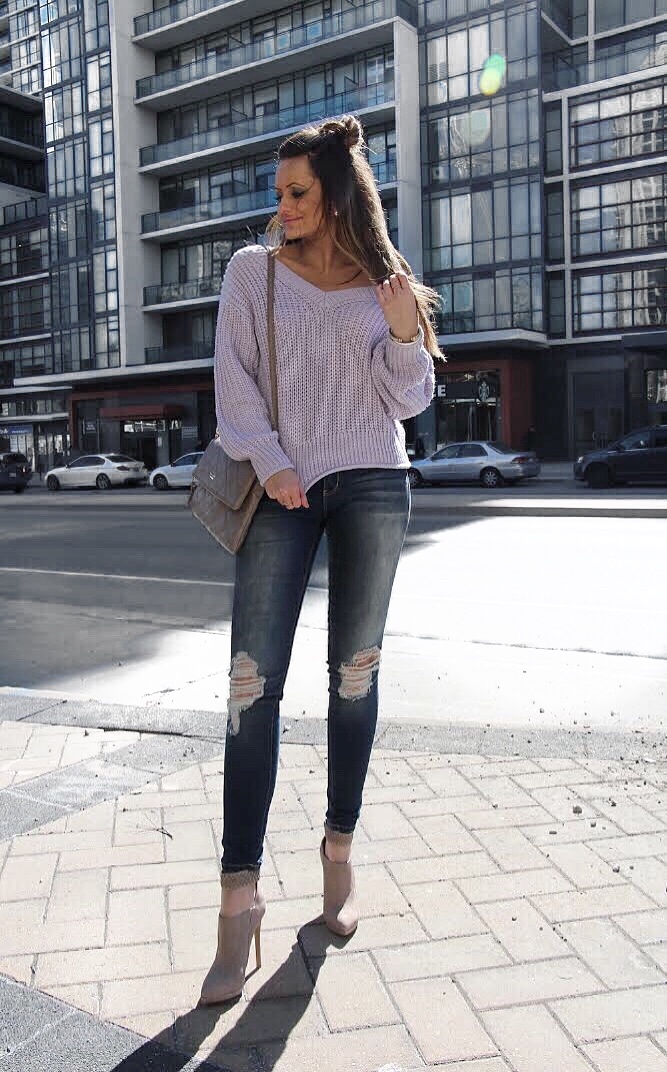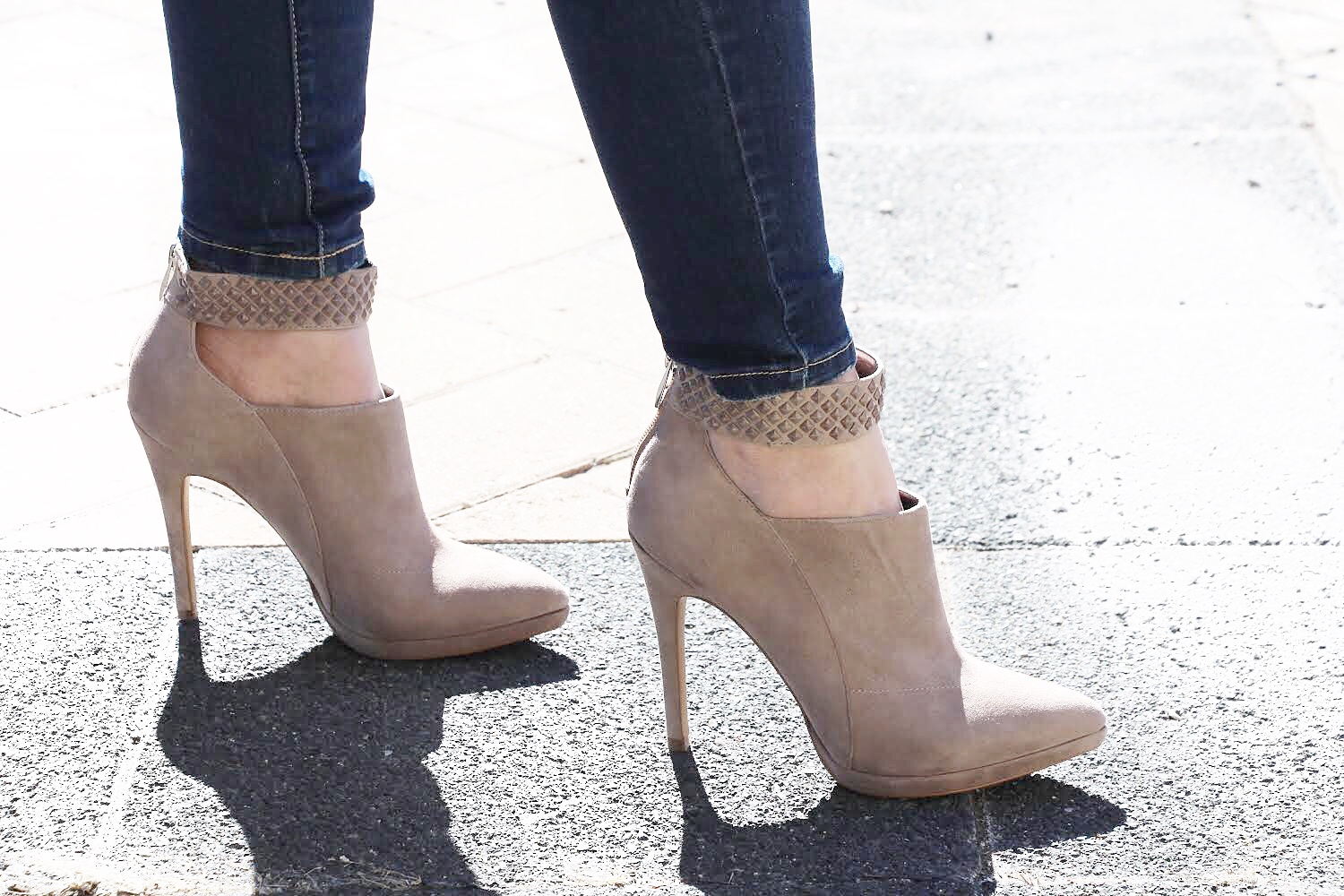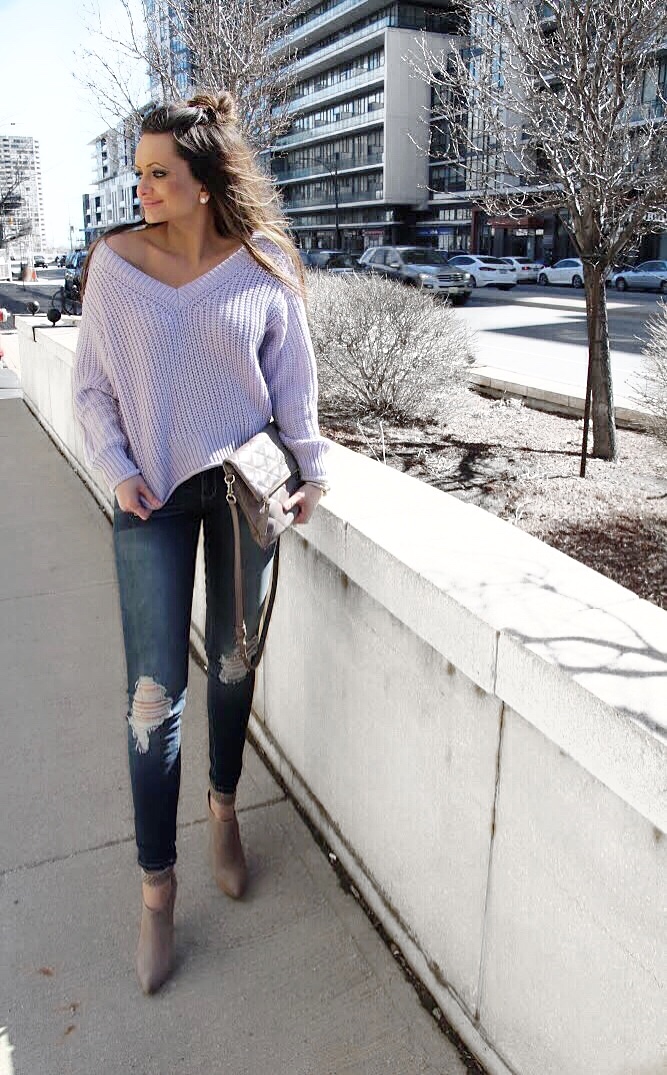 Photoshoot location: Mississauga, Ontario
Sweater: H&M (here)
Jeans: YMI
Booties: ABS (here)
Purse: Kate Spade
That feeling of spring is finally kicking in! It has been a longggg cold winter and so far this April has been pretty chilly here in Canada. I am still wearing my winter coats on some days because it's colder than other days. I know…the joys of Canadian life!
Now my outfit details! I recently purchased this cute v neck sweater from H&M (here) last month and it was on sale for $14.99! Lucky me because the week before I was looking at this sweater and I ended up buying something else because I wasn't really sure if I wanted this sweater. I am wearing a size medium because the small is a bit shorter. You can get away with wearing short sweaters with high waisted jeans or pants especially if you are not in your 20's lol. I won't wear anything that's showing too much of my skin especially my stomach at my age unless it's a yoga wear when I am working out. This sweater (here) comes in a variety of other colours, I loved the camel colour but the medium was sold out.
So I linked this sweater (here) if you are interested. That's  about it for now…until next time! Wishing you all a very Happy Easter with your loved ones! 💕