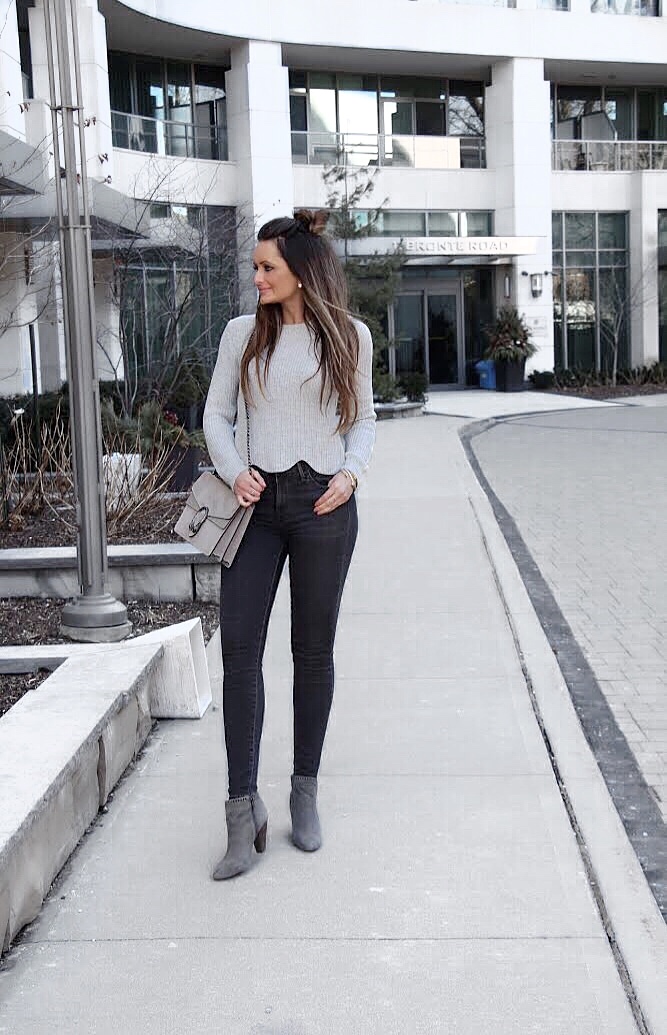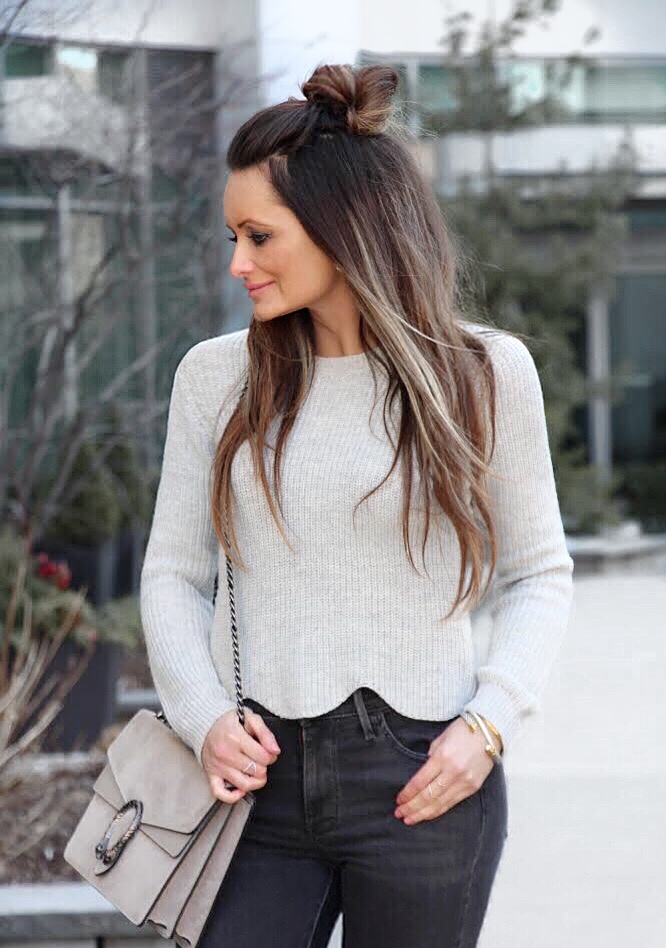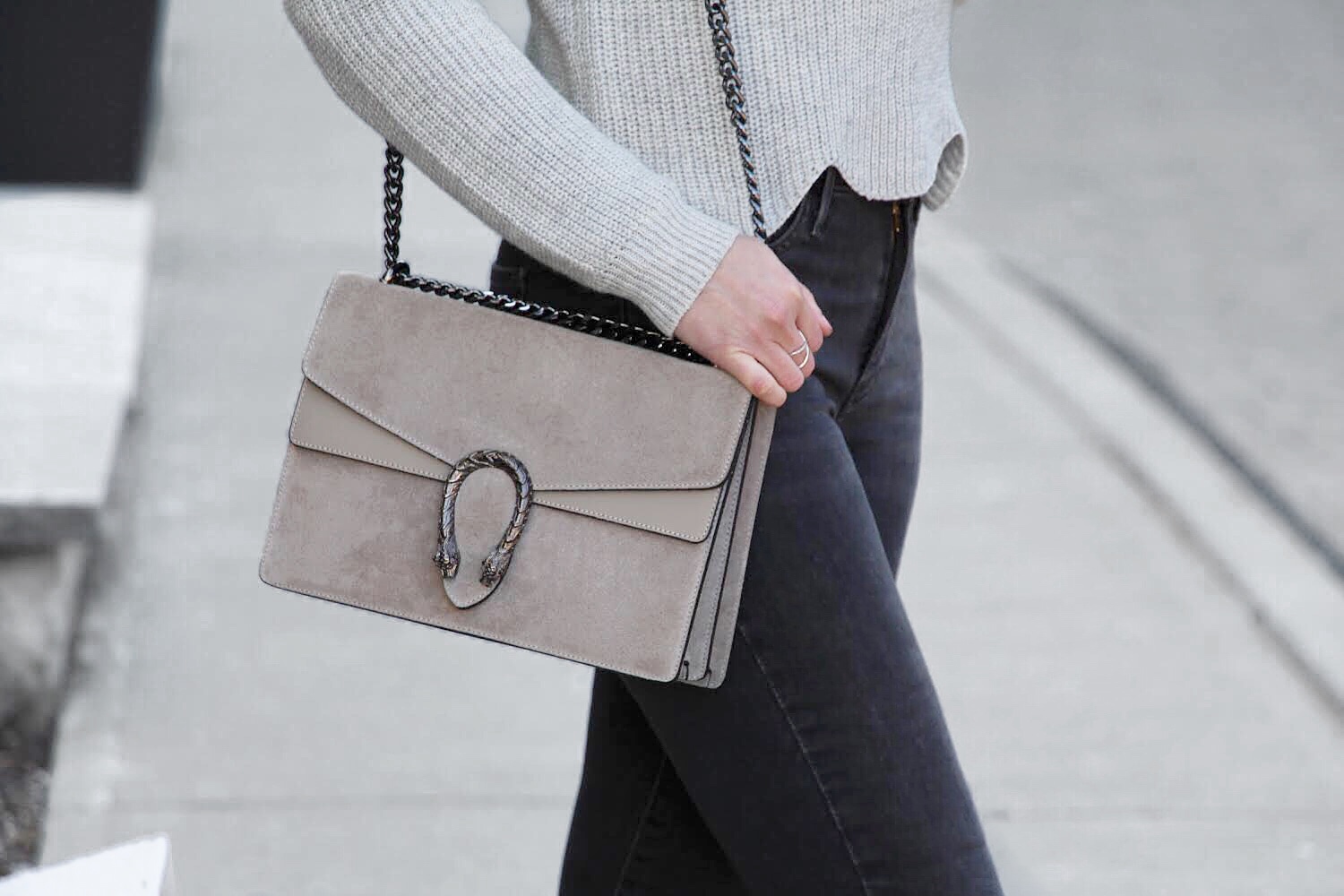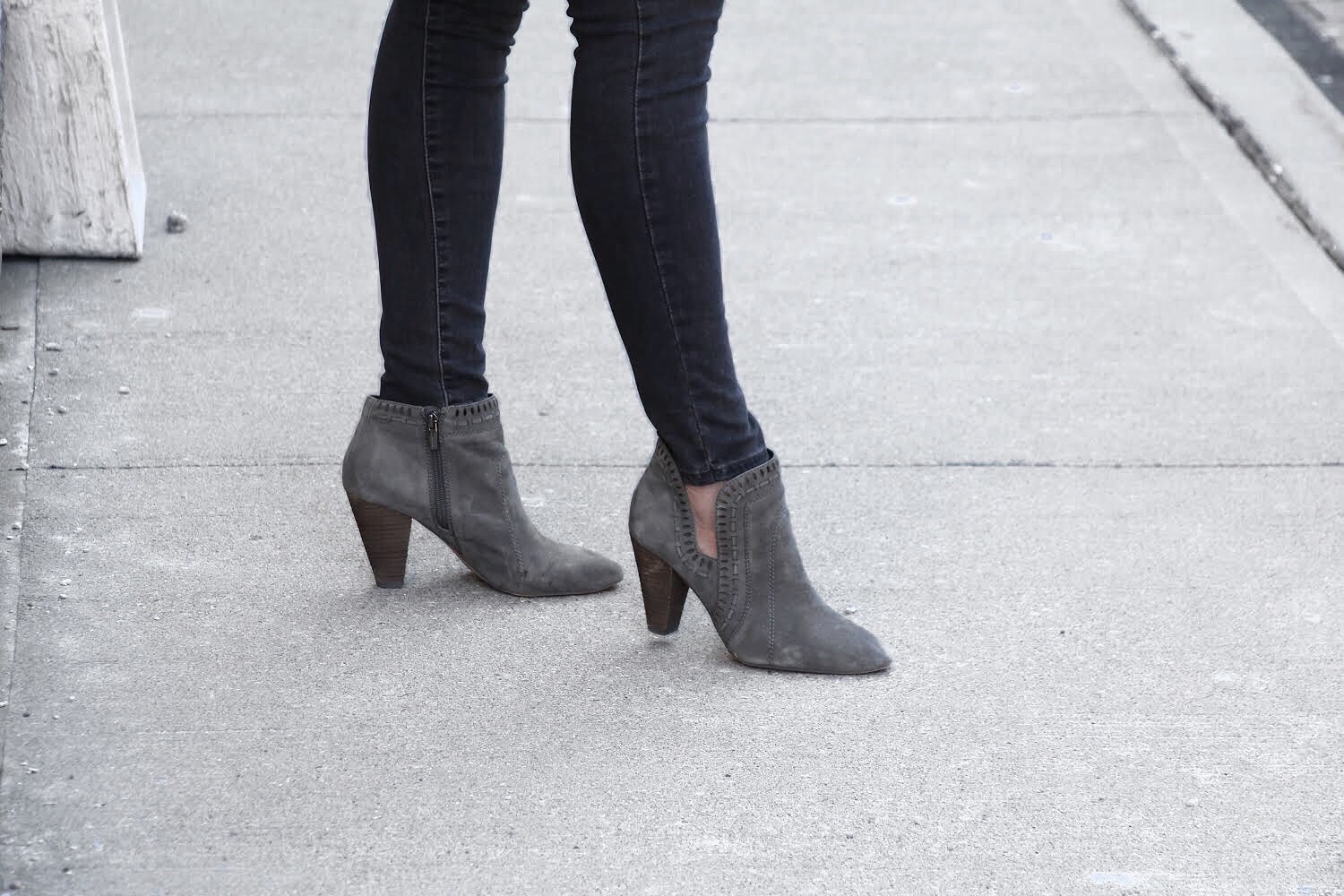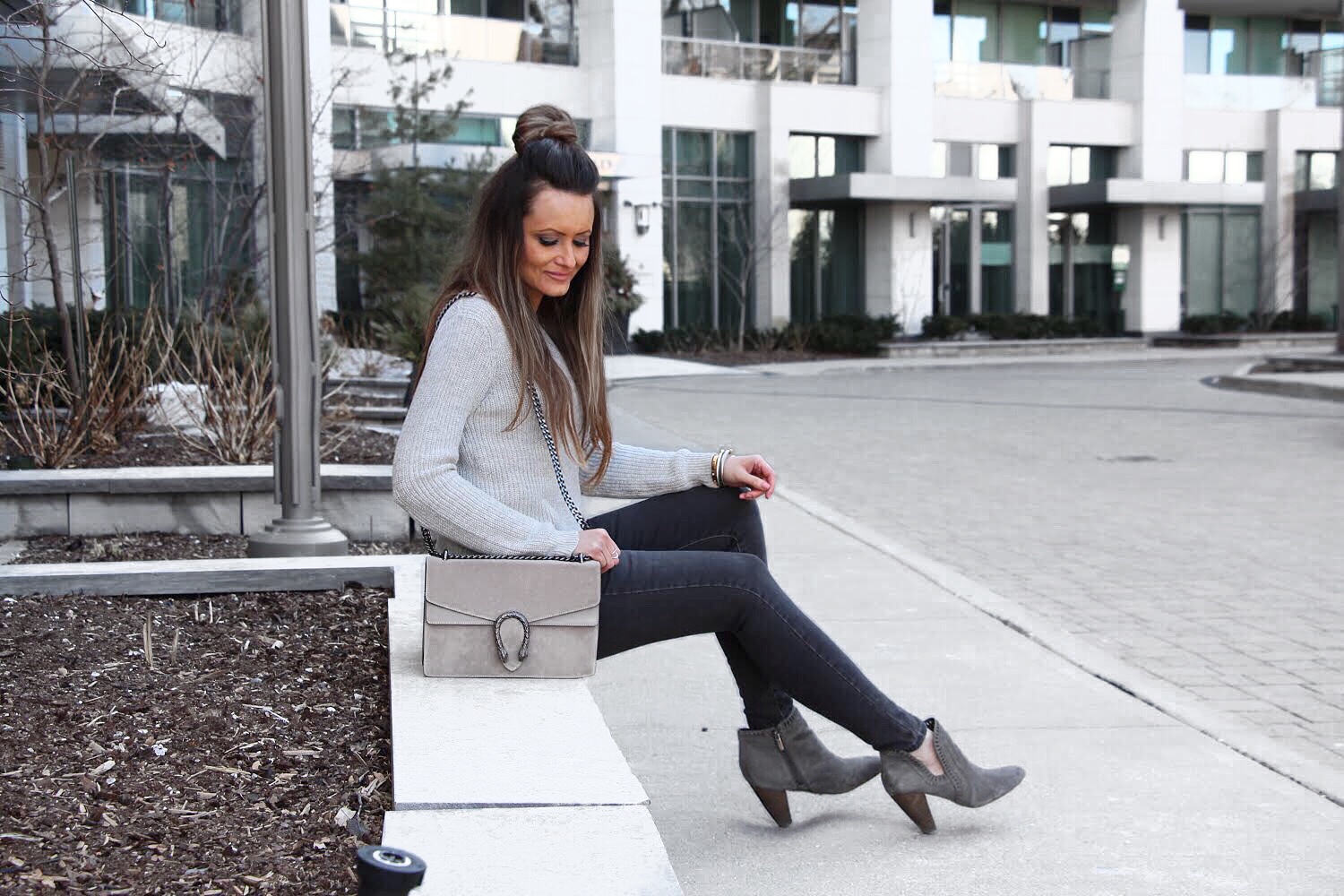 Photoshoot location: Oakville, Ontario 
Sweater: Dynamite (here) & (here)
Jeans: Levi's (here)
Booties: Vince Camuto (similar here)
Purse: Fashion Drug
Finally April has arrived and I can't believe winter is already over! Although, it is still a bit chilly here some days. Lately I have been feeling fatigued which is not a nice feeling at all and sometimes my legs ache:( So it is a sign that I need to make some changes especially to my diet. Sometimes l flip flop with my diet. I will be good for a while with healthy eating then fall off the wagon with eating certain things that I shouldn't be eating. I have to smarten up to boost my energy because this spring season is going to be a busy time for me with family events and a wedding coming up in May.  So eventful!
So about this outfit…I purchased this cute scallop sweater (here) & (here) that was on sale from Dynamite. These super high waisted Levi's jeans (here) are the best jeans ever! I purchased them at Off Saks for $50 with a gift card I got for Christmas.  Can't go wrong with awesome deals like these!
These jeans are super comfy especially since it is a stretchy fabric and high waisted. Now I prefer mid rise or high waisted rather than low waisted jeans because I found that low waisted jeans can be uncomfortable to wear especially when you are sitting down. What I love about high waisted jeans is that it makes you look slimmer and you can even wear crop tops if you don't want to show skin. So these high waisted jeans are the best solution for wearing crop tops!
That's about it for now till my next blog! So in the meantime check out the items I linked up at LIKEtoKNOW.it