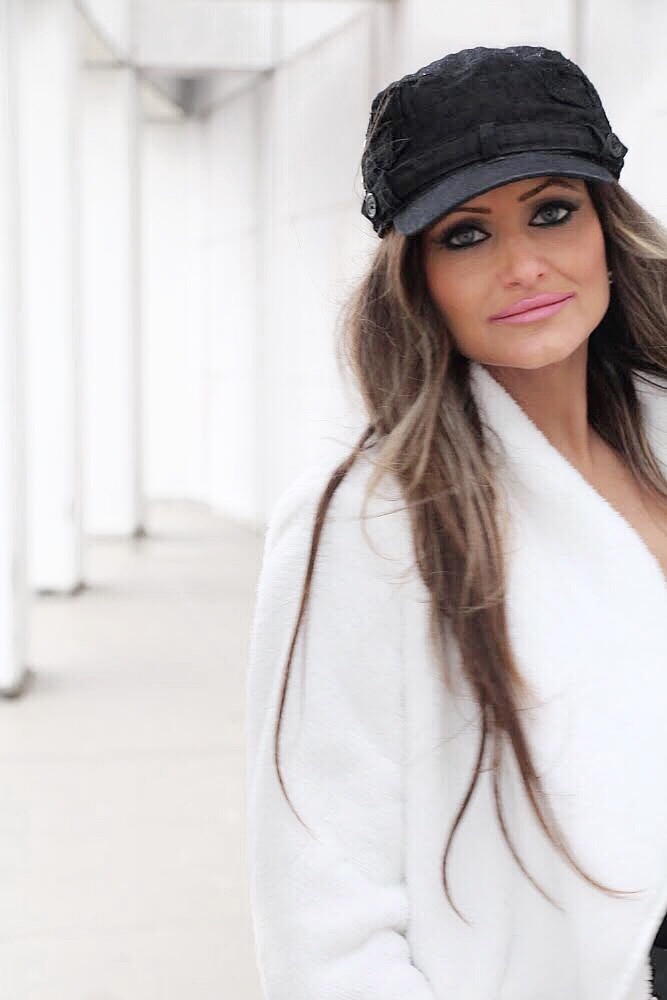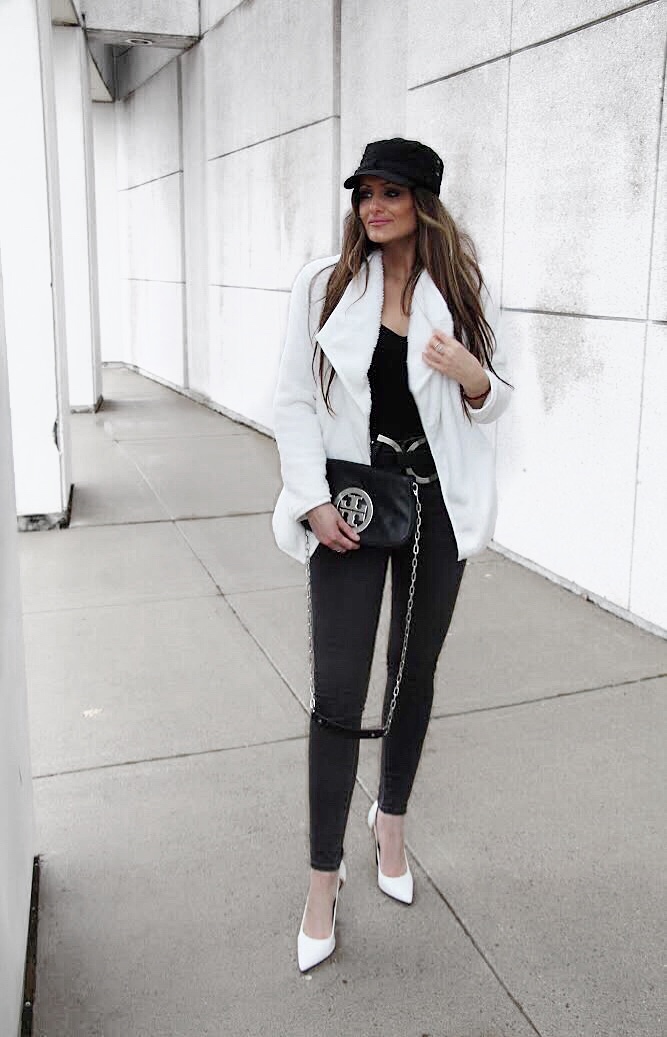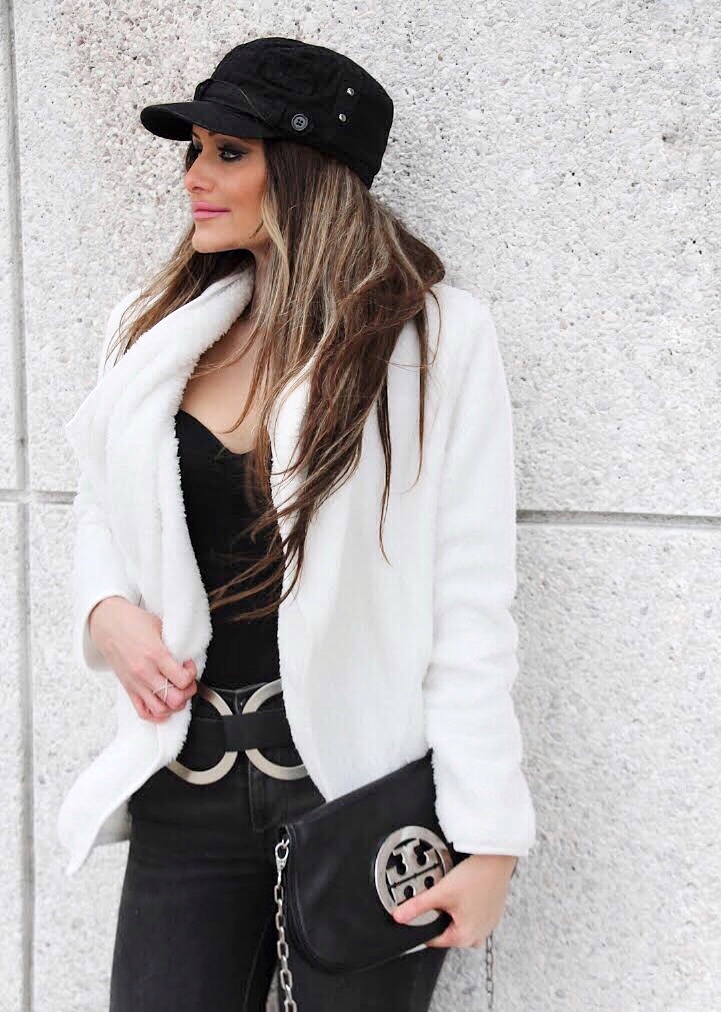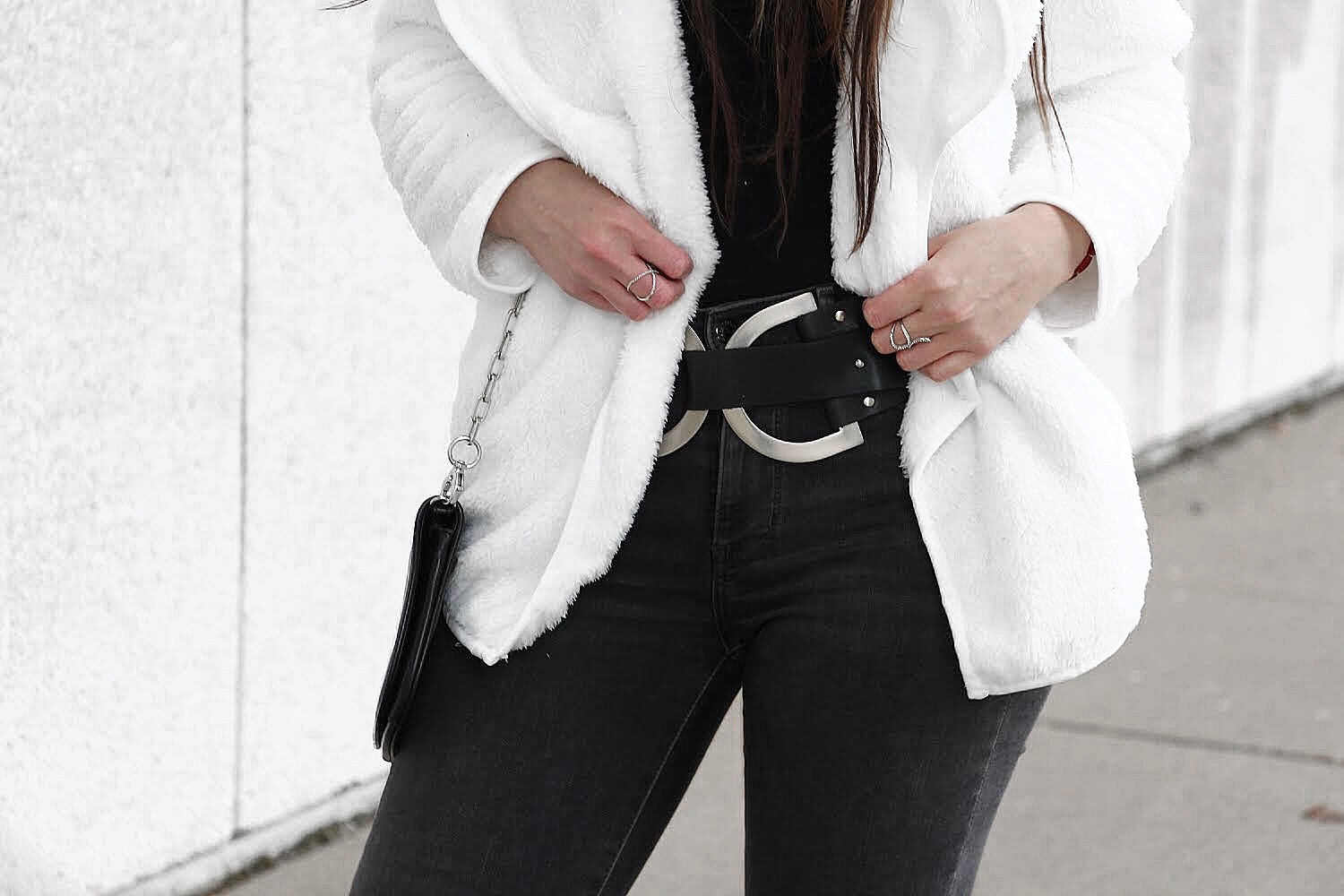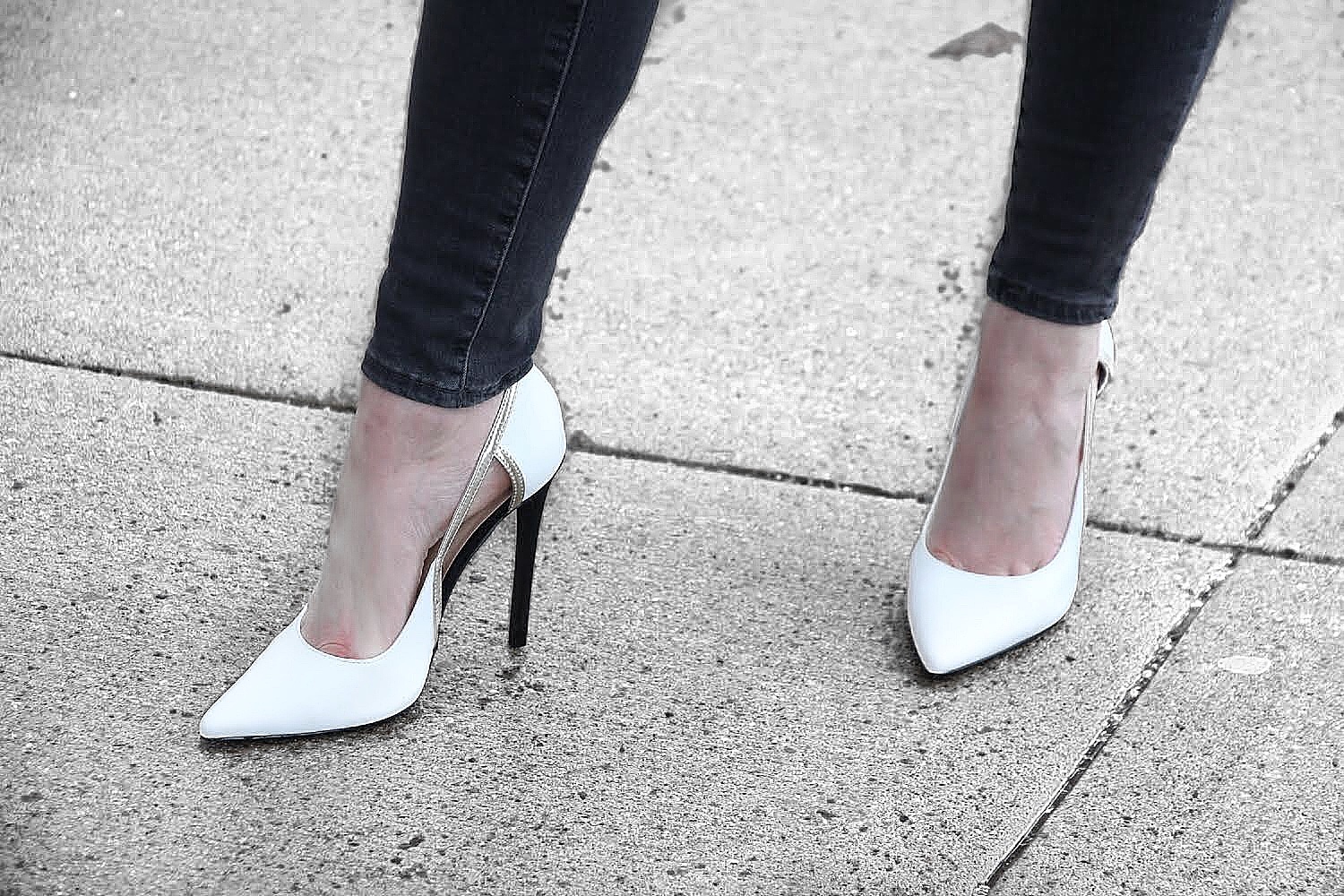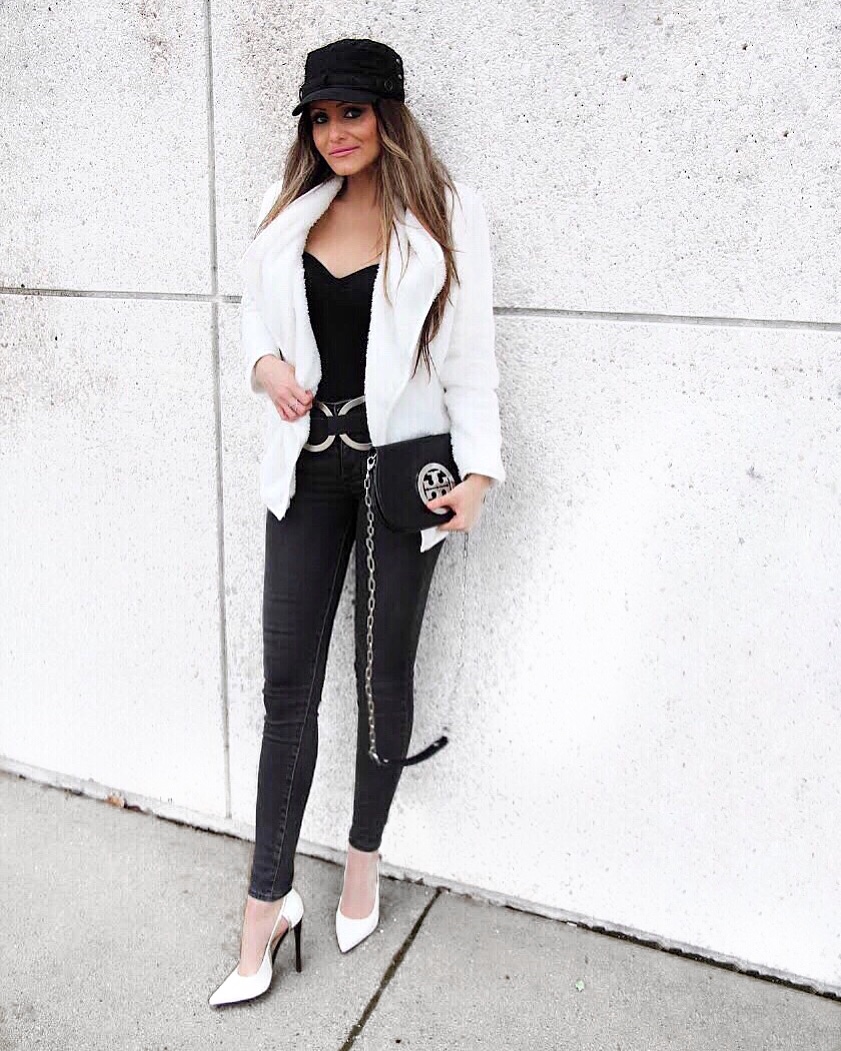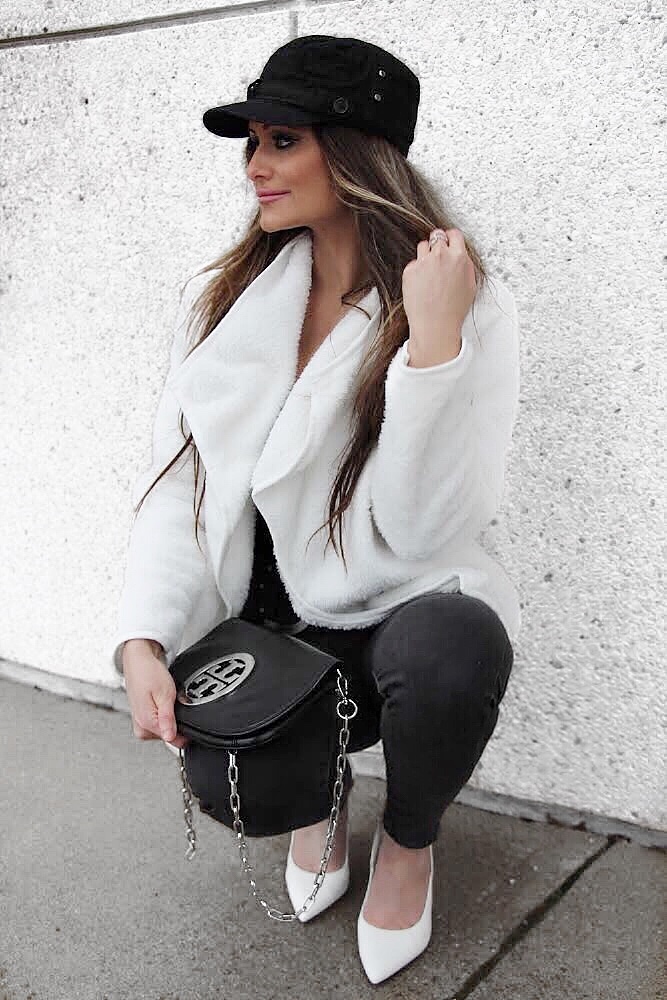 Cardigan: Popjulia (here)
Top: Guess
Jeans: Levi's (here)
Shoes: Shoe Dazzled
Purse: Tory Burch
Hat: Le Chateau  Similar (here) & (here) & (here)
Belt: Le Chateau
I know it seems like I have been MIA with blogging here which is so unlike me. I usually post a couple of blogs here every month and lately l have been slowing down with it…l kind of lost motivation with it because other things keep getting in the way.
This past month has been emotional for me as my cousin just passed away. She was battling depression and couldn't handle it anymore. It has been a total shock for all of us…l am just so emotionally drained and really heartbroken. She was a beautiful young woman with a successful career, married with two small children…always smiling and looked so happy whenever I would see her. No one would have guessed what she was struggling with this behind those closed doors.
I ended up getting sick after the funeral with a really bad sore throat which lead to bad coughing spells which lasted for almost 3 weeks and I am just getting over it now.
When things like this happen, it is a reminder for us is to appreciate life more, be thankful for what you have and not focus on what you don't have. Stop comparing yourself to others and assuming that they have the perfect life. If you are not happy with certain people in your life, walk away from them…surround yourself with positive people. Always be kind to others because you just never know what they are battling with behind those closed doors…don't judge a book by its cover. Lastly, never take life for granted because you just never know when yours will be taken away. Always live life to the fullest, do what makes you happy and not worry what others think of you!
So here's to hoping for me to get back to the grind with blogging in the summer time when I am off on vacation, have more time to myself and being well rested. l definitely have to get myself organized! I thought l would share with you all a bit of my outfit details…this photoshoot was taken in April and I know that this entire outfit is more for cold weather. Spring this year was so cold and damp here, but I'm happy for some sunny warm weather finally!
This fuzzy cardigan is from PopJulia (here)  l literally wear this a lot around the house because I am always cold and it is super cozy to wear. They come in other colours as well! This belt I am wearing is from Le Chateau. It is the coolest belt I have ever owned and I've had for several years! I could never let this one go;) These Levi's Jeans (here) are the bomb! Super stretchy and absolutely the most comfortable jeans to wear. I am sure I may have said it before in my previous blog that l find that the older I get I just want my clothes to feel comfortable to wear and still look stylish. I've linked up similar items since some of the items are not linkable with LIKEtoKNOW.it That is about it for now…stay tuned for summer styles:)