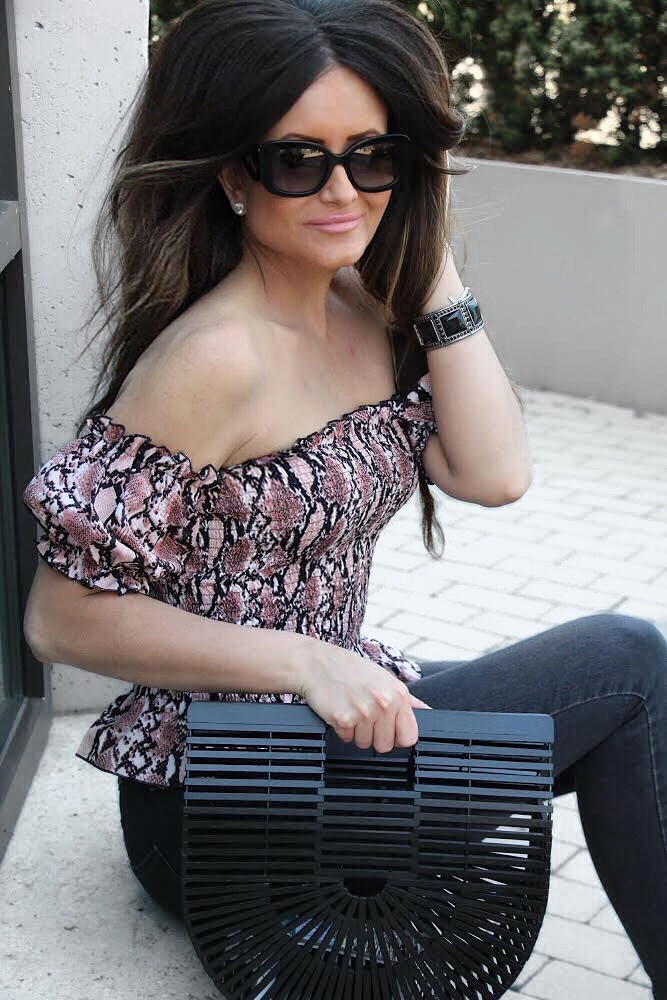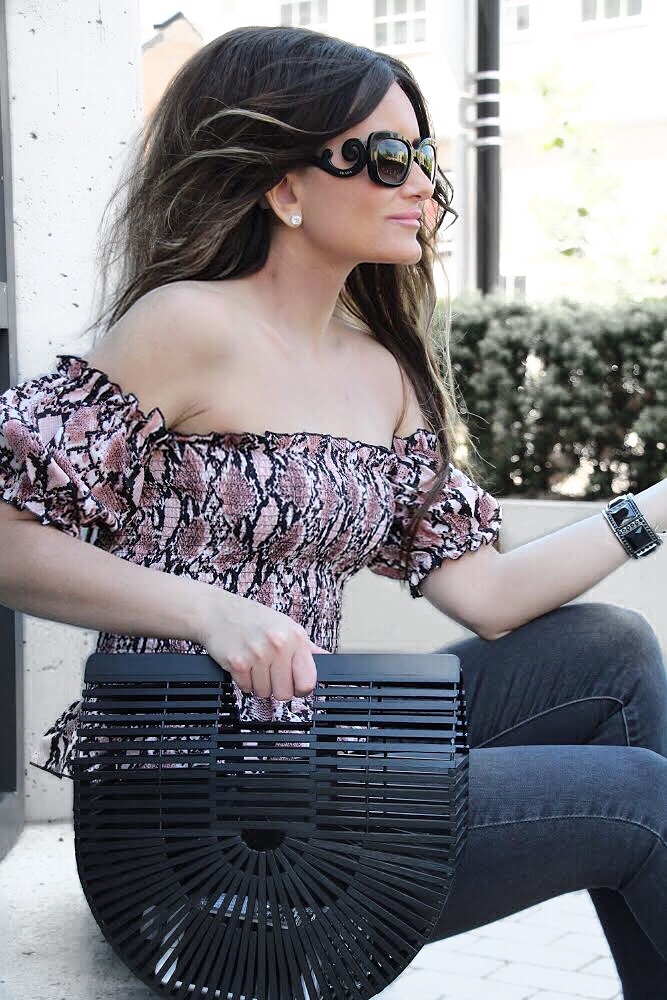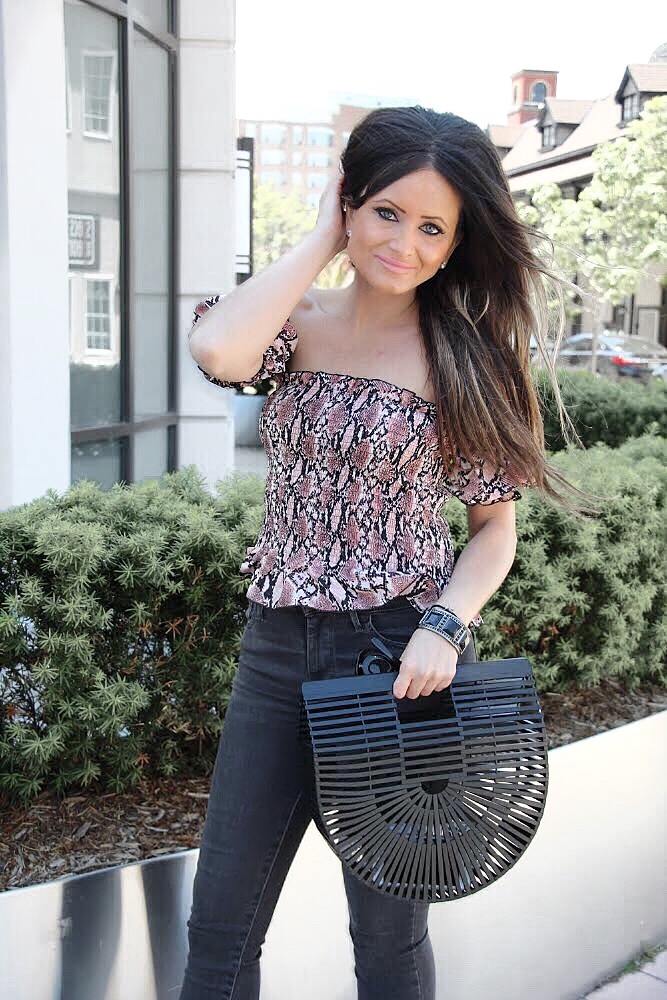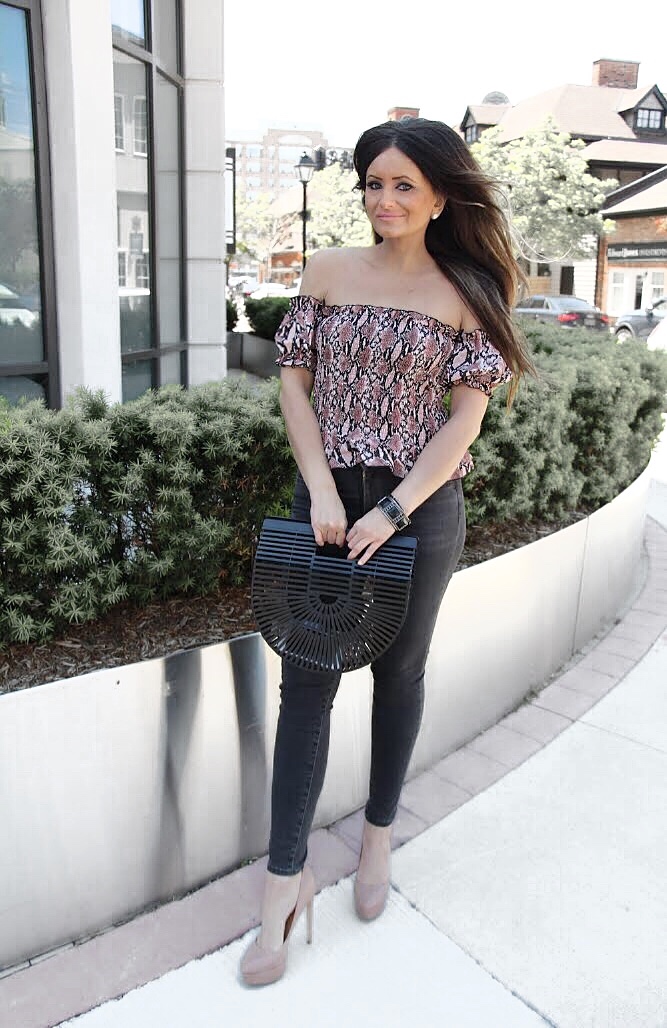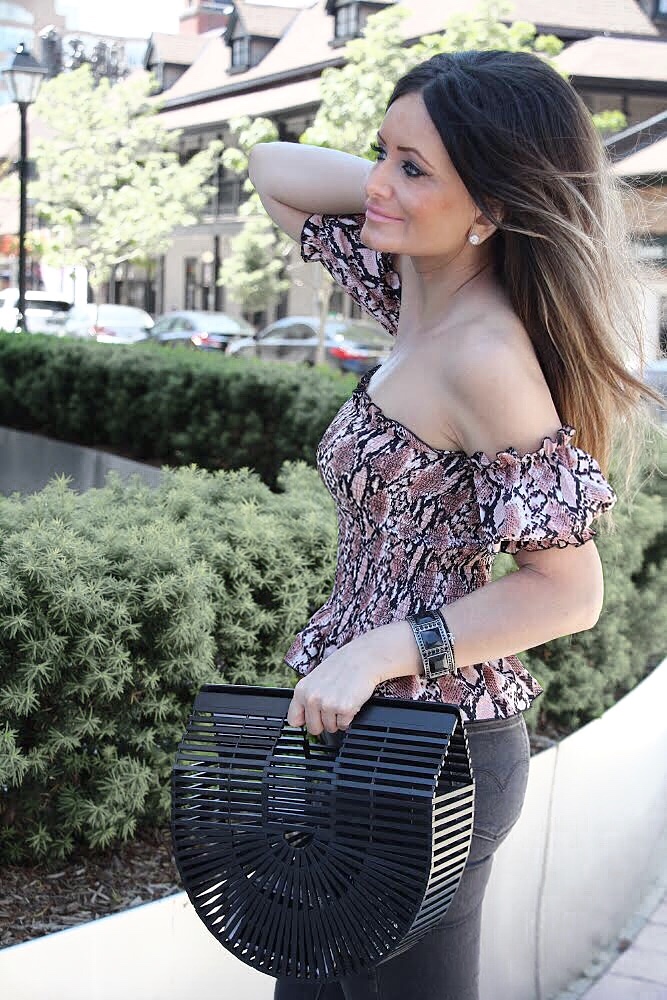 Photoshoot Location: Burlington, Ontario
Top: Shein (here) & (here)
Jeans: Levi's (here)
Shoes: Steve Madden
Purse: Ebay or Amazon (here)
Sunglasses: Prada
Bracelet: Bebe
So I am back into the blogging game! I am doing much better than last month. I finally got over this crazy cough virus which was a nightmare and I am just happy to be back on my feet being able to hit the gym again and getting myself motivated to do more blogging this summer since I have more time to myself.
I wanted to quickly share with you my outfit details…I have been browsing around online and came across this cute off shoulder smocked top (here) from Shein . I just love the snake skin pattern and the pink brings summer vibes to it! This top was only $16 and I am happy with the quality of it. They have tons of affordable selections and you can actually spend hours browsing on that site. This top comes in long sleeves (here) as well, l actually ordered the long sleeves but it was too long for me and I ended up returning it, ordered this one with short sleeves. I am wearing a size medium if that helps, it runs small so be sure to go a size up. I linked both here at LIKEtoKNOW.it for you ladies to shop:) Let me know if you have any questions and I would be happy to help you out!