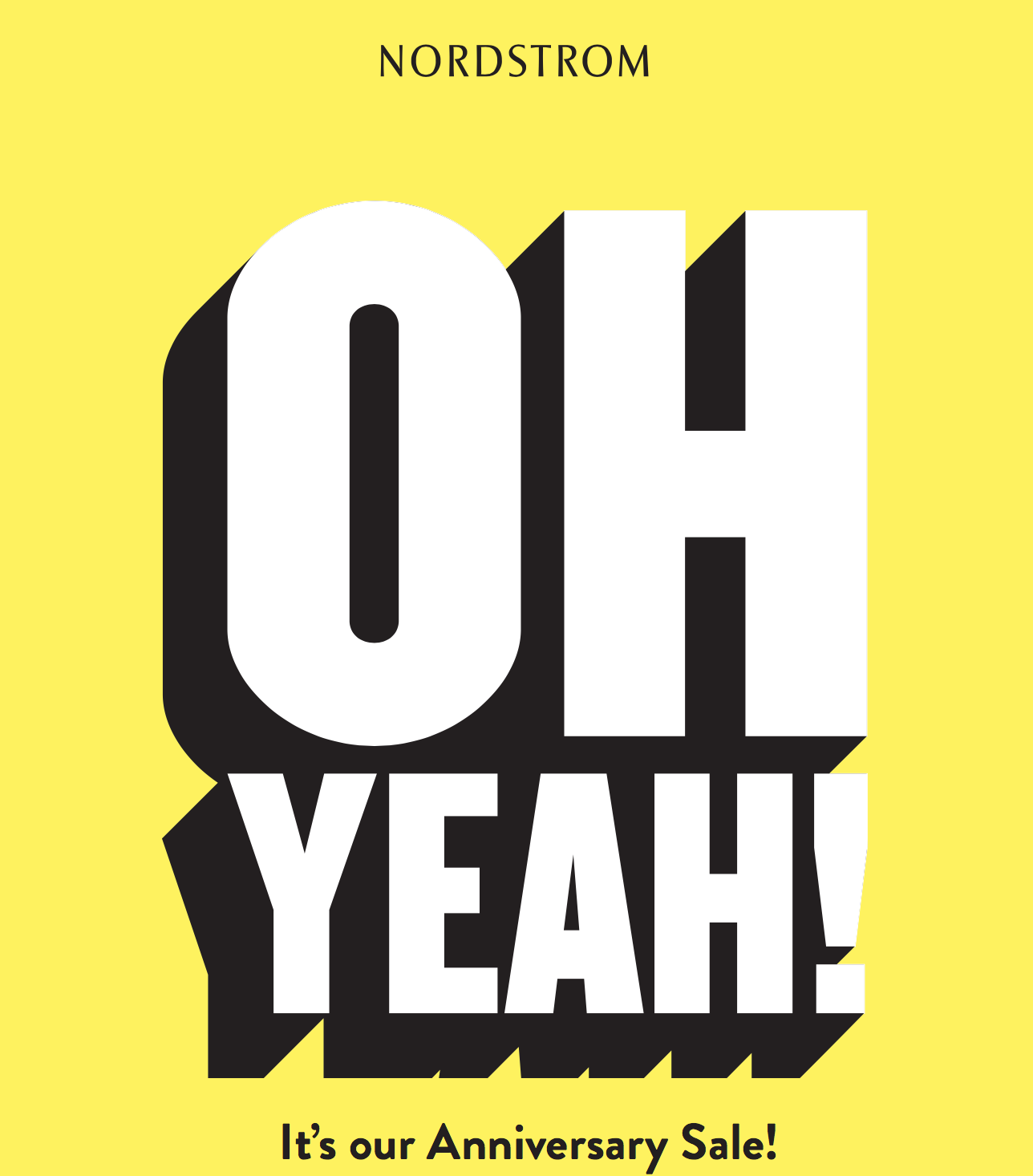 Hey friends! Hope you all are having a great week and able to do some shopping from the Anniversary sale for new fall/winter items. I thought I would share with you my try on's from the Anniversary Sale and what I thought of them. I didn't purchase every item l tried on because it tends to get pricey and it all adds up! So a little bit at a time lol. I only purchased two items so far which is mostly active wear because I needed some new pieces.
So now I am going to go through each item that I tried on…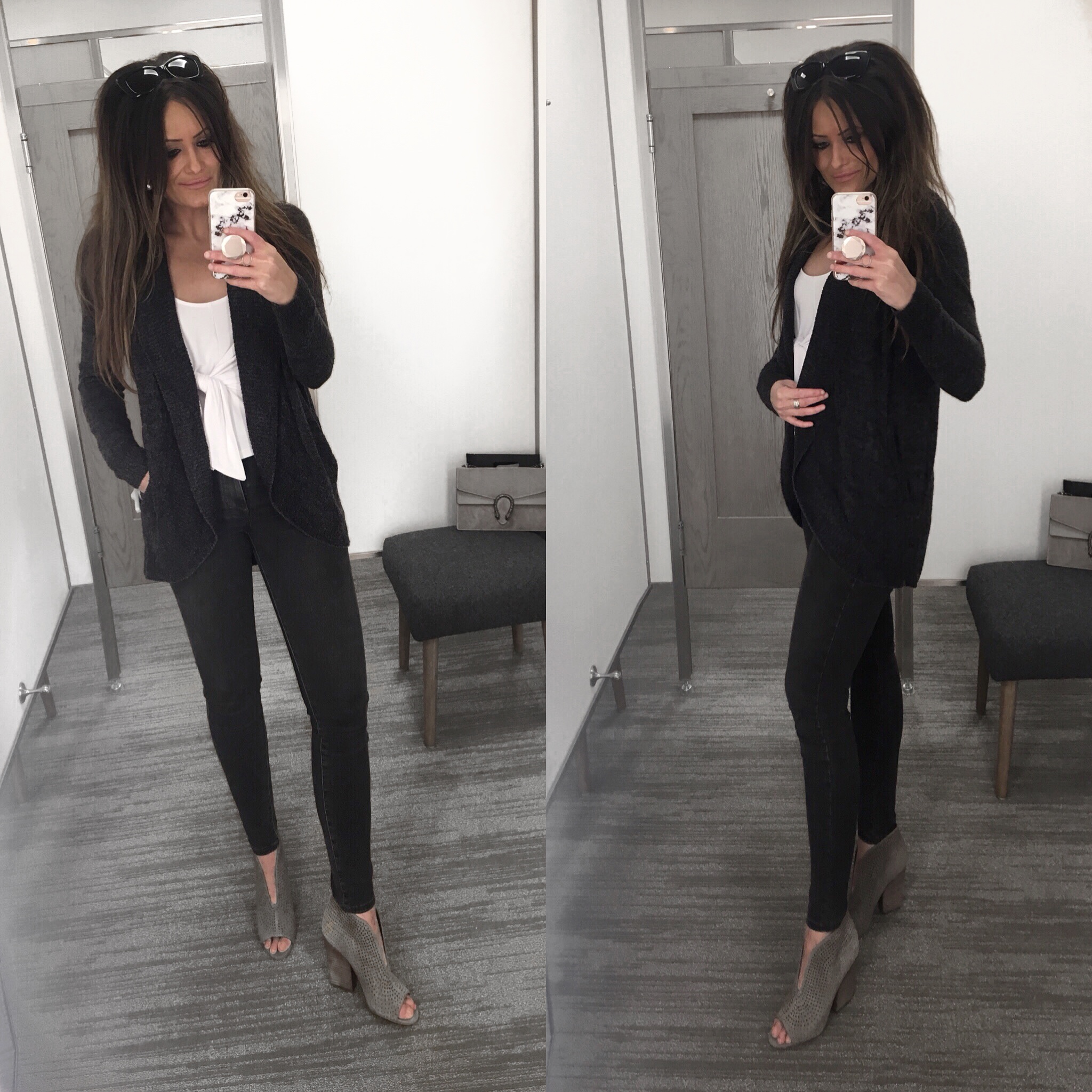 This Barefoot Dream Circle Cardigan continues to be popular from last year and the year before. What I love about this cardigan is the fabric – it is so soft and warm to wear for colder weather or when you just want to be cozy at home. It can be worn with anything like a pair of yoga leggings or a pair of jeans. It is pricey but I think it is worth it if you're looking for a classic comfy cardigan.  But be sure to get  the right colour so that you'll get a lot of wear out of it. I love the black because it goes with everything and I'm not crazy about the blue.  I'm wearing a size xsmall with the black one and the blue is size medium which is too big for me.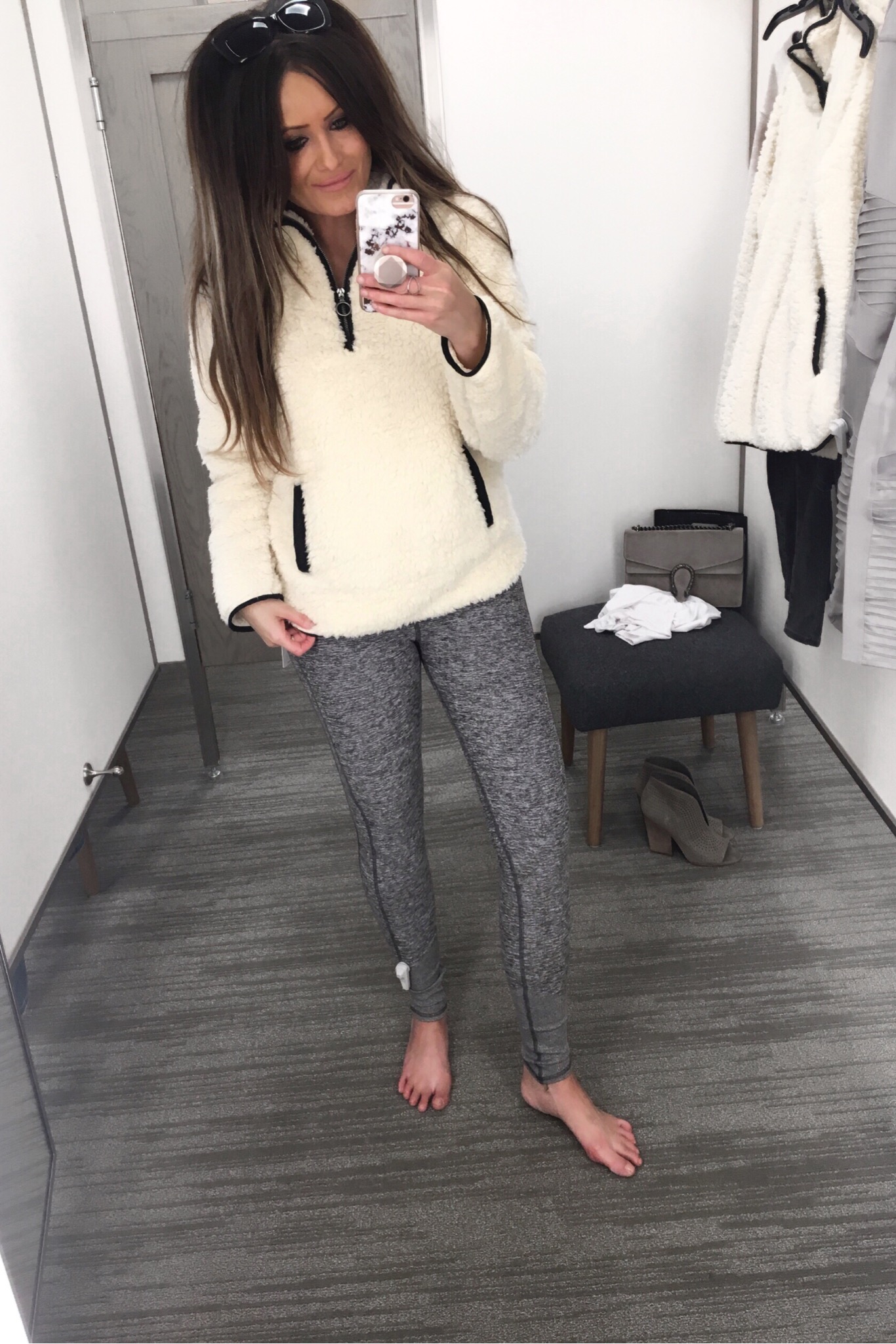 This wubby Fleece pullover sweater is soooo softy and warm! Perfect for cold weather especially since I am always cold! I am wearing a size xsmall and I tried on two different colours. I think I like the grey better on me than the creamy colour for some reason. I didn't purchase it because my sister didn't really like it on me! Haha…I know I shouldn't go by what others tell me and if I like it I should buy it right?!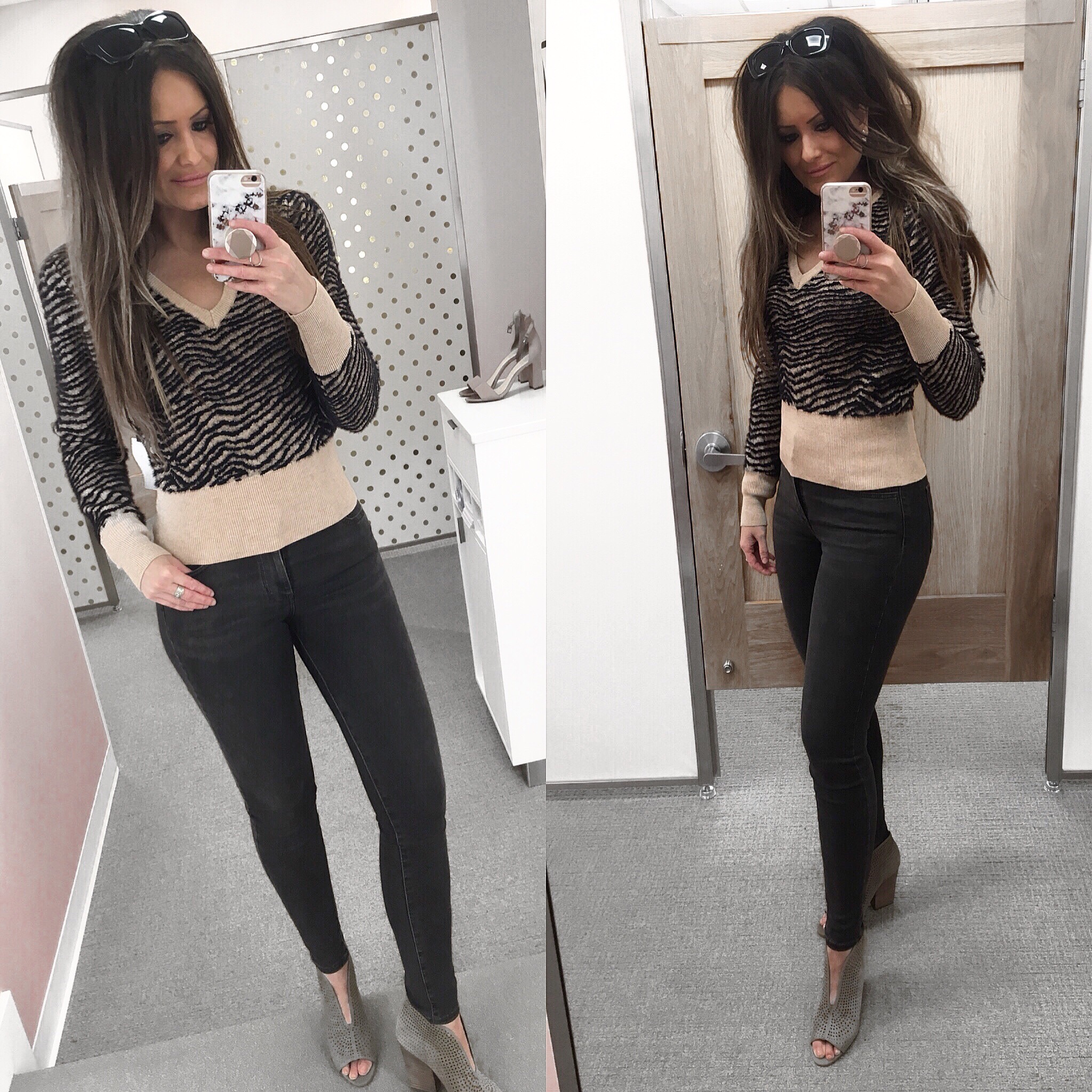 This zebra v-neck sweater is trending this year! I was surprised that they still had all the sizes at the store. I wanted to try it on for fun to see how it looks on me but I didn't purchase it. I wasn't sure if I should get it or not?! I liked how it looked on me and it looks great with a pair of black jeans or even a black skirt. I'm wearing size xsmall and probably can go a size up.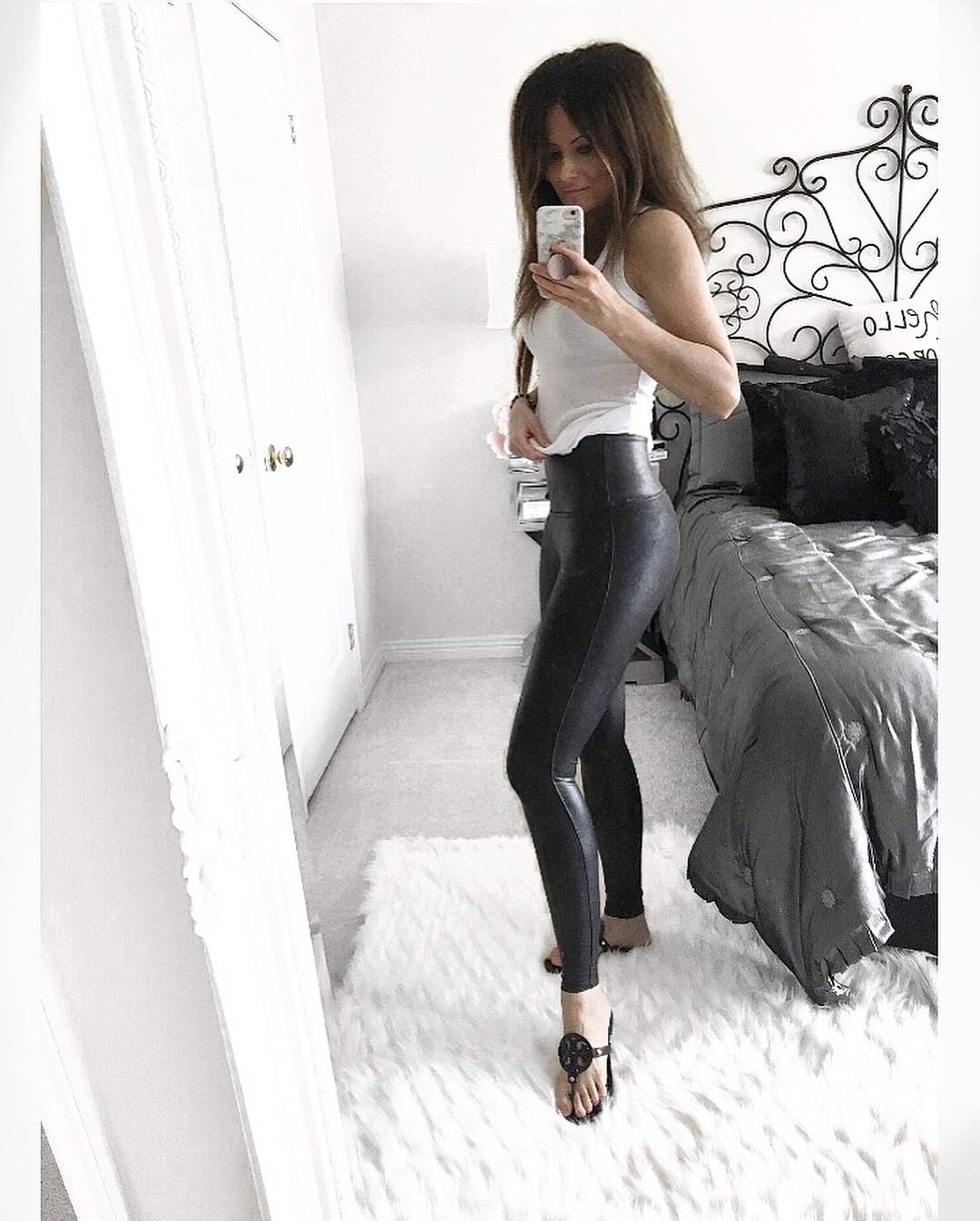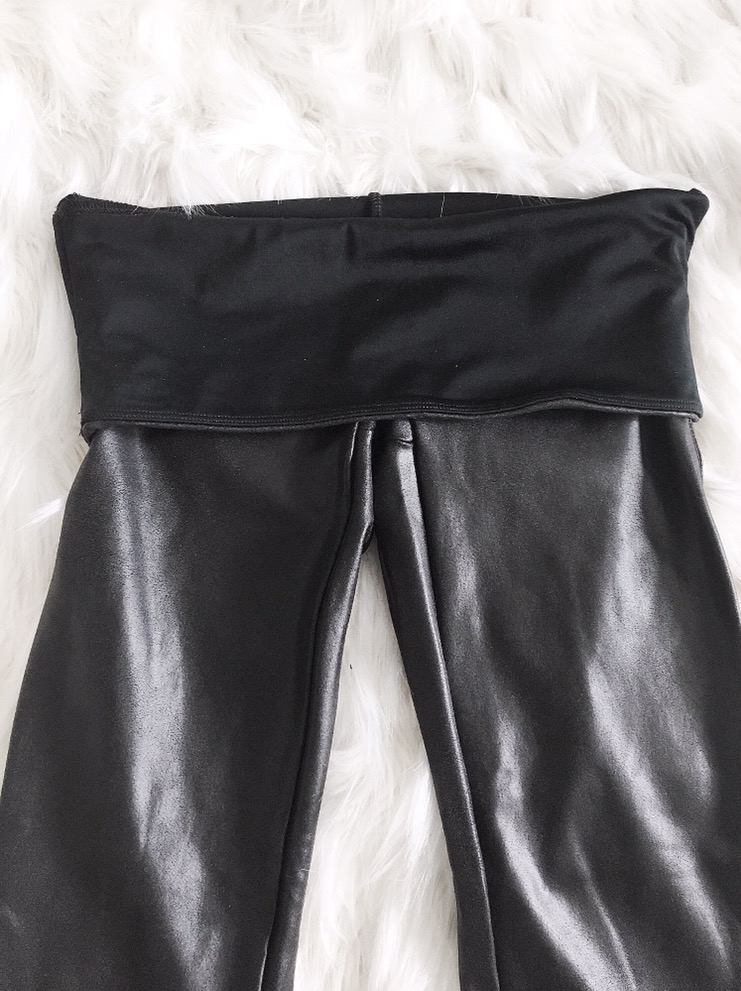 Okay these Spanx leggings are a must have! I bought them last year and they continue to be popular this year! They are under $100 right now so be sure to grab it before the sale is over! I am wearing a size large because it is made very small. I am still loving these leggings…l wear them a lot in the fall/winter time with a long sweater or top. They are super comfy and so stylish! I also have another pair in a moto style and just loveeee them!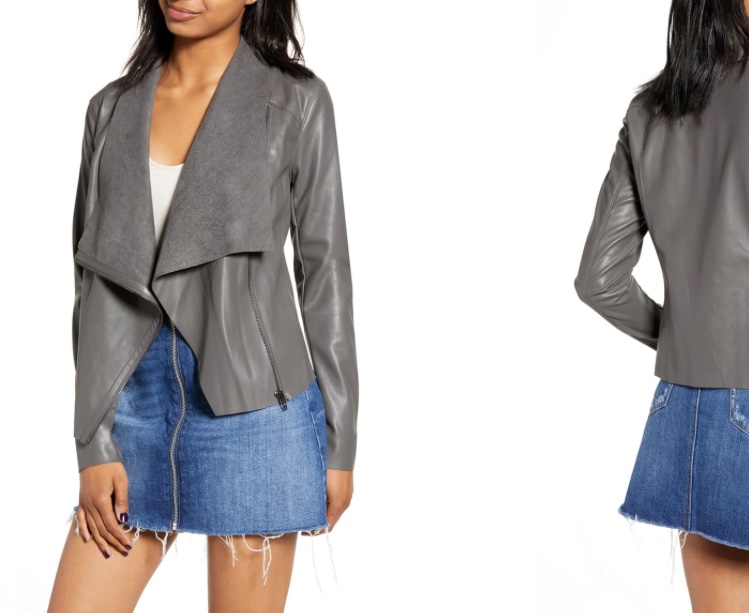 The style of this grey leather jacket never gets old! I have one similar in that style that I bought from Dynamite several years ago and I still wear it to this day! This colour goes with everything just like with black goes with everything! It's nice and light for chilly fall weather. Looks great with a pair of jeans or a dress!
This year I only bought two items so far which is a pair of yoga leggings and a light sweatshirt as I am on a very strict budget this time! I will be posting that on my next blog on Active wear round ups. I've linked up other fall items on LIKEtoKNOW.IT for you to shop.
Again thank you for shopping with me by using my links at no extra cost to you. I only make a small commission from these retailers and it helps me to keep my blog running. Also it just helps you to shop quicker when you use my links and it directs you to the site for you to make a purchase quicker. Happy shopping and let me know if you have any questions! ❤️ Xo