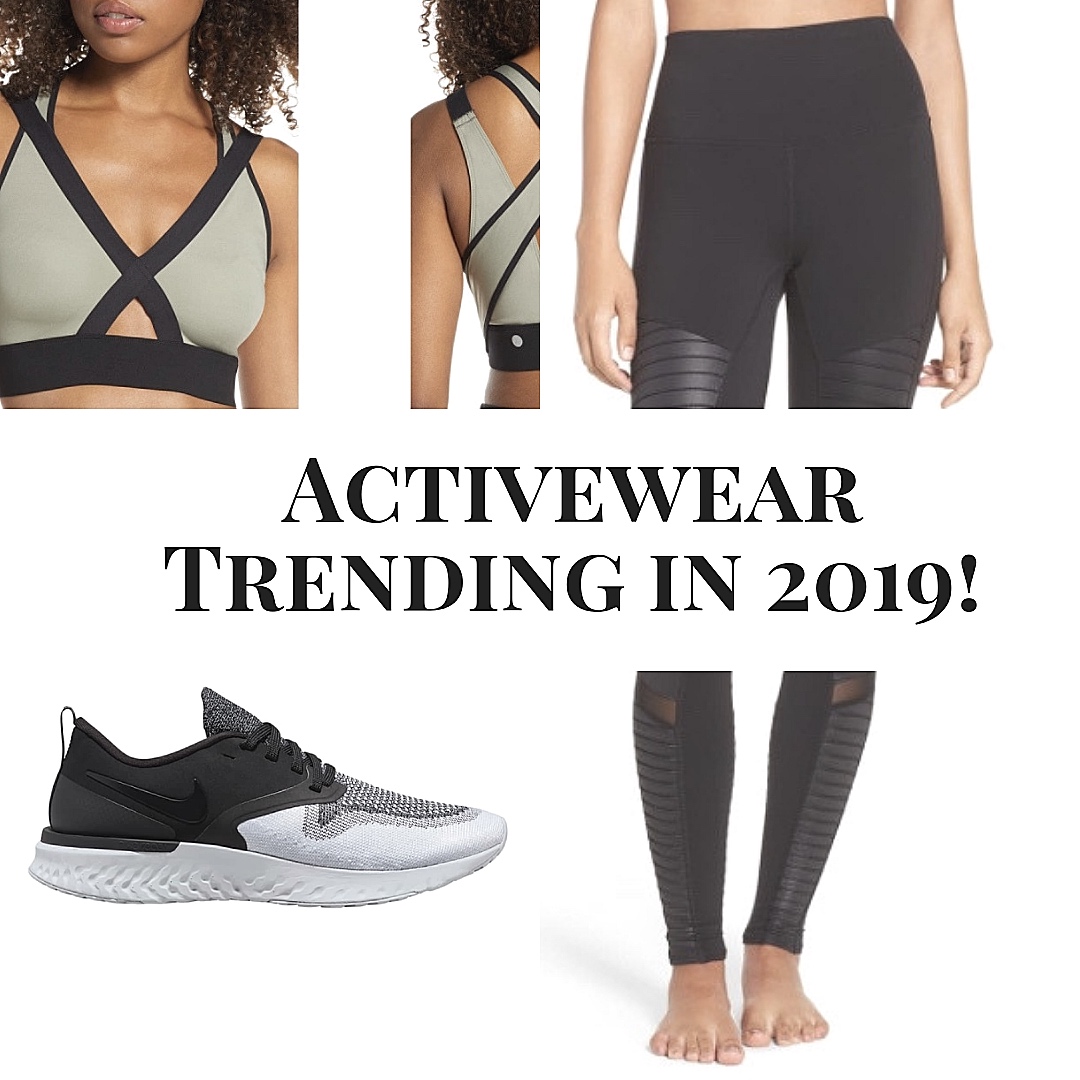 Hey beauties! I thought I would share with you what I have purchased from the Anniversary sale.  I may want to purchase a few more things but it will probably be activewear.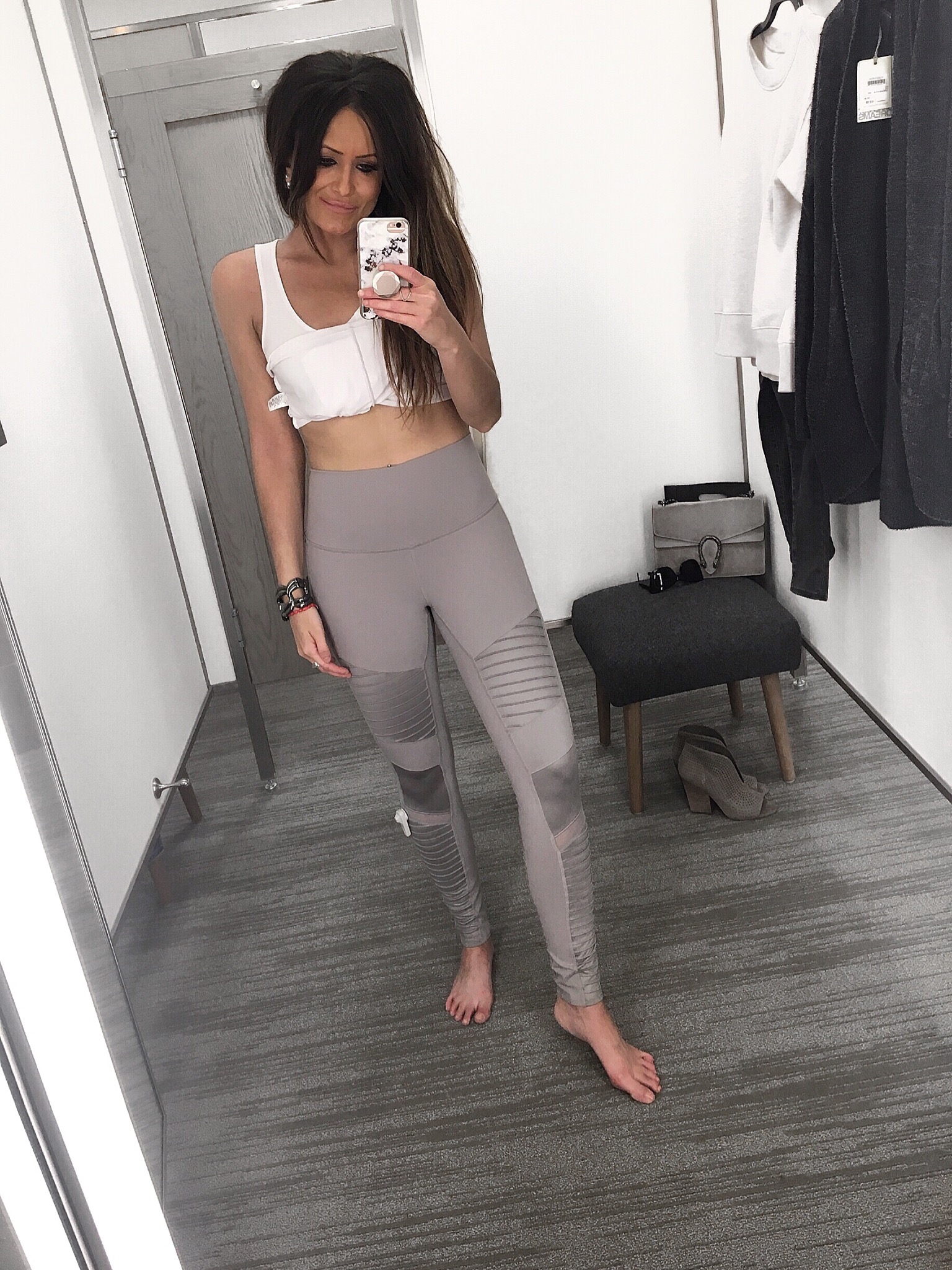 So these Alo yoga leggings (here)  that I tried on I just fell in love with them! I love how they fit and the high waisted band which gives off a slimmer look on your waist. I just love the moto style details on these yoga pants. This colour is lavender and I was amazed how good it looks on my figure because I am very picky about light coloured leggings. I find that light colours make my thighs look wider depending on the brand of yoga leggings. I was amazed how slimming they were so I just had to get them! I am wearing a size medium because they are made smaller. These leggings can be worn to the gym or out doing errands if you just like the sporty look to be comfy and stylish! They come in a few other colours…a lot are sold out though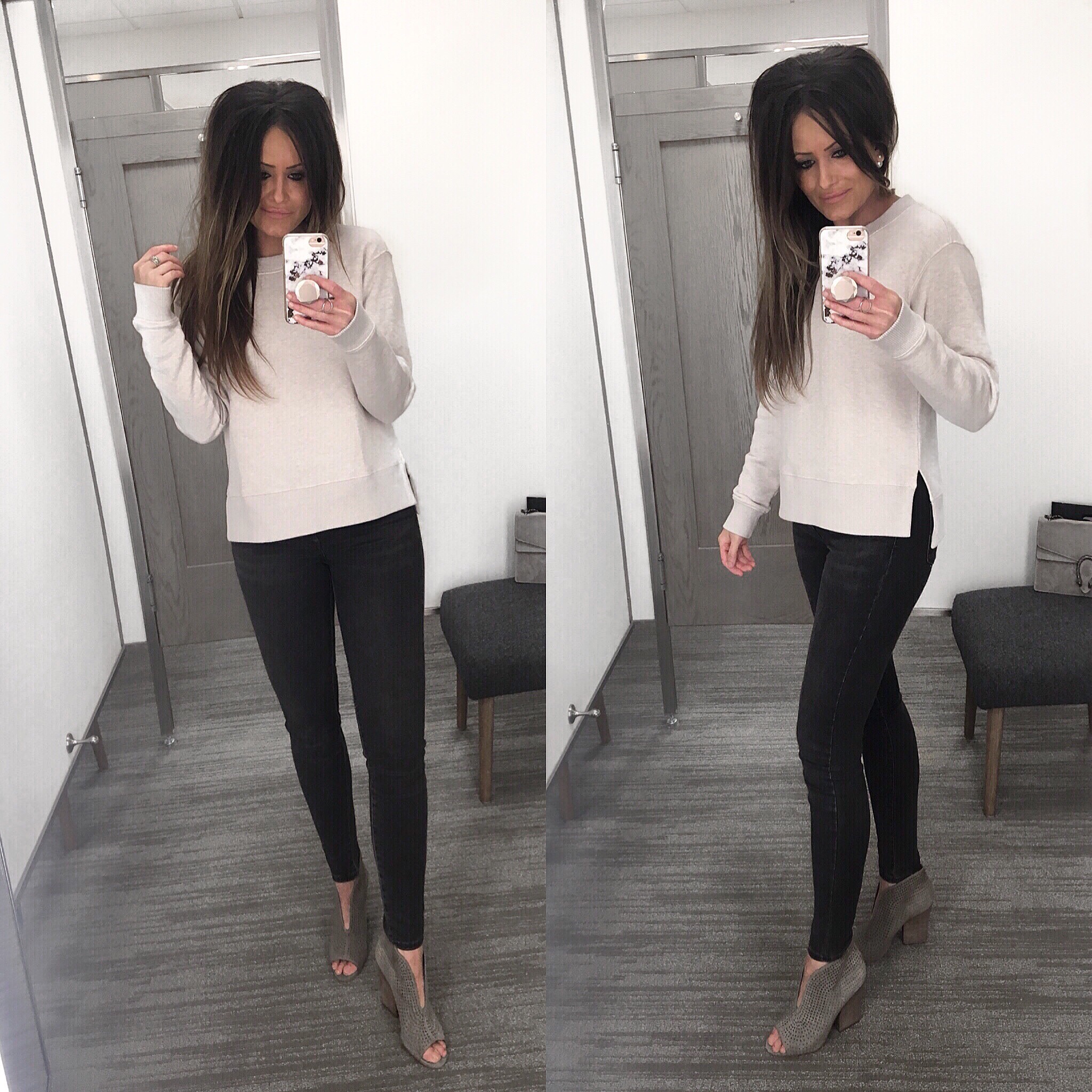 As for this Zella sweatshirt (here) , I purchased it along with my yoga leggings because l don't really have a sweatshirt. I thought it would be perfect to wear with these leggings on a chilly fall day and it's so light and comfy that you can wear a tank top underneath it if you want to take the sweatshirt off. Now I am just missing a light pair of sneakers to wear with my new yoga outfit. I need something to flow with this entire outfit…thinking of a pair of light grey Nike sneakers or Adidas.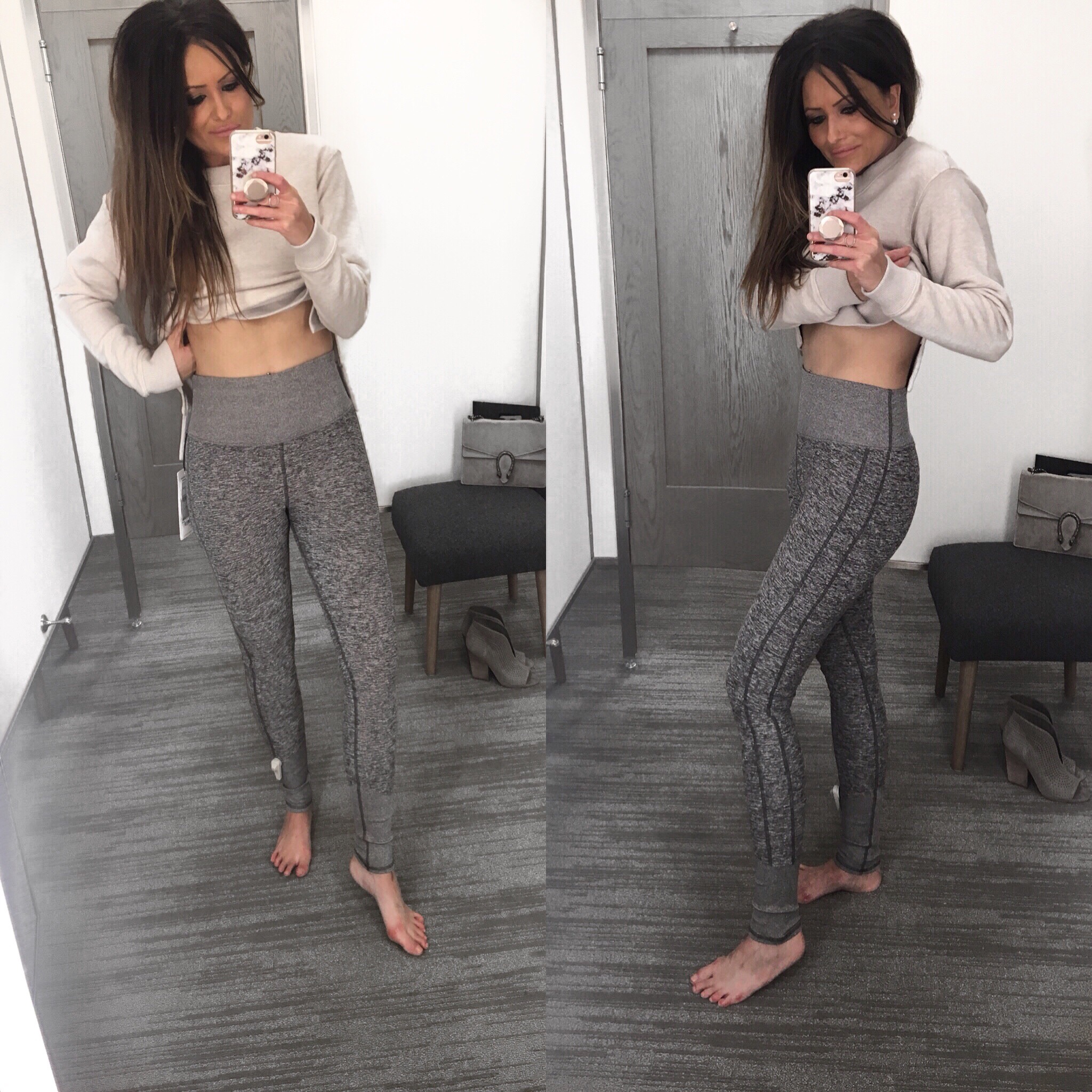 Okay about these grey leggings! They're by Alo (here) as well and I just fell in love with them on me but I didn't purchase them because they not part of the Anniversary sale…bummer!

They were $140 I would have felt guilty spending over $300 on all three items. I had a spending limit that day. So I will be keeping these leggings in mind because I loved them on me and they come in black as well. I was wearing a size large because they are made really small and they didn't have a medium for me to try on to compare.
So my next purchases I would like is this Alo cover tank (here) and this Zella sports bra (here) to wear with my new leggings then I'm all set! 😉 and I still need to find a pair of light sneakers that I love but I have a price limit in mind. I don't like spending over $100 on a pair of sneakers especially if I can find them for $50-$79 at the outlets. It's all about savings and budget for me.
I've rounded up a bunch of activewear for you all to shop through LIKEtoKNOW.IT if you are in need for new workout outfits to keep you motivated this is the best time to shop!
Did you have any specific items in mind this year?