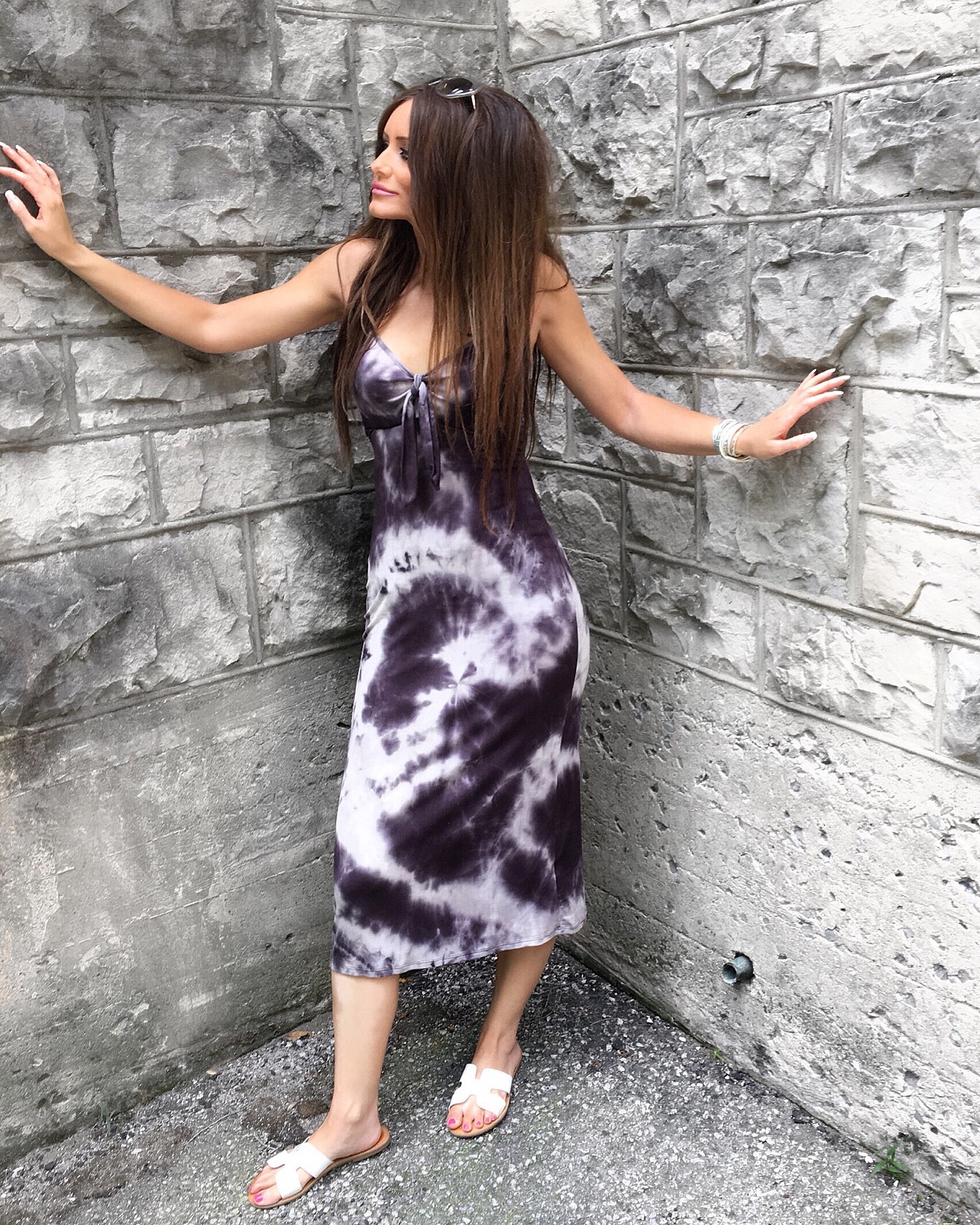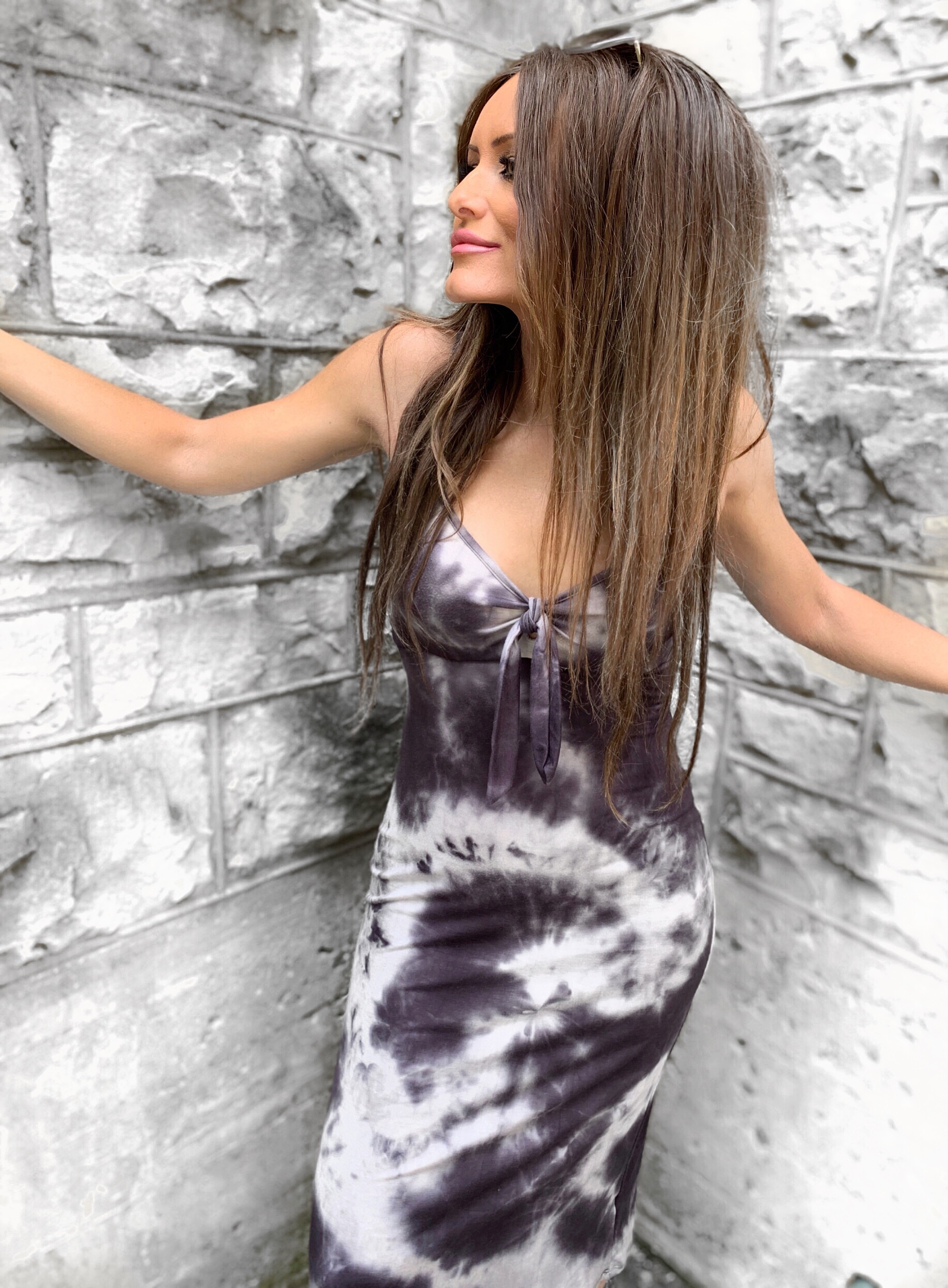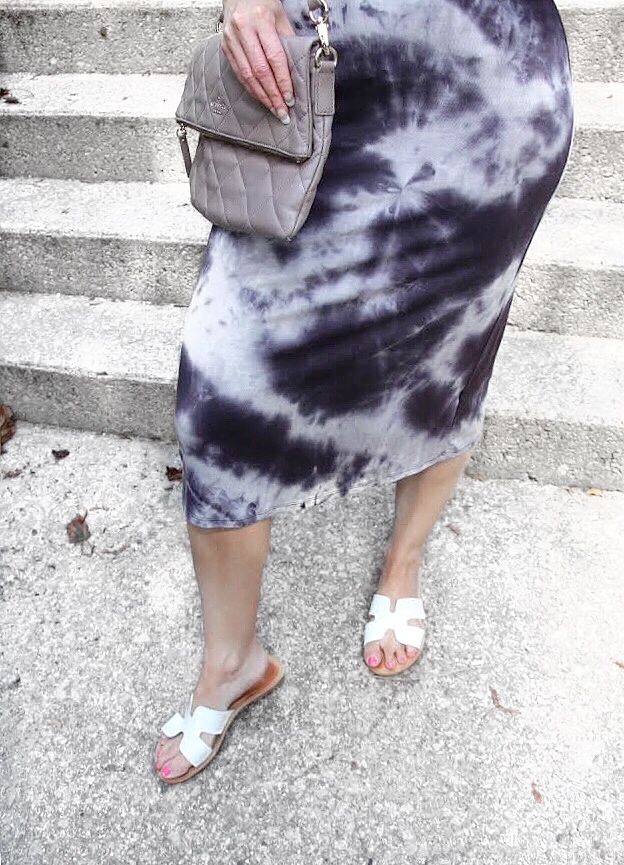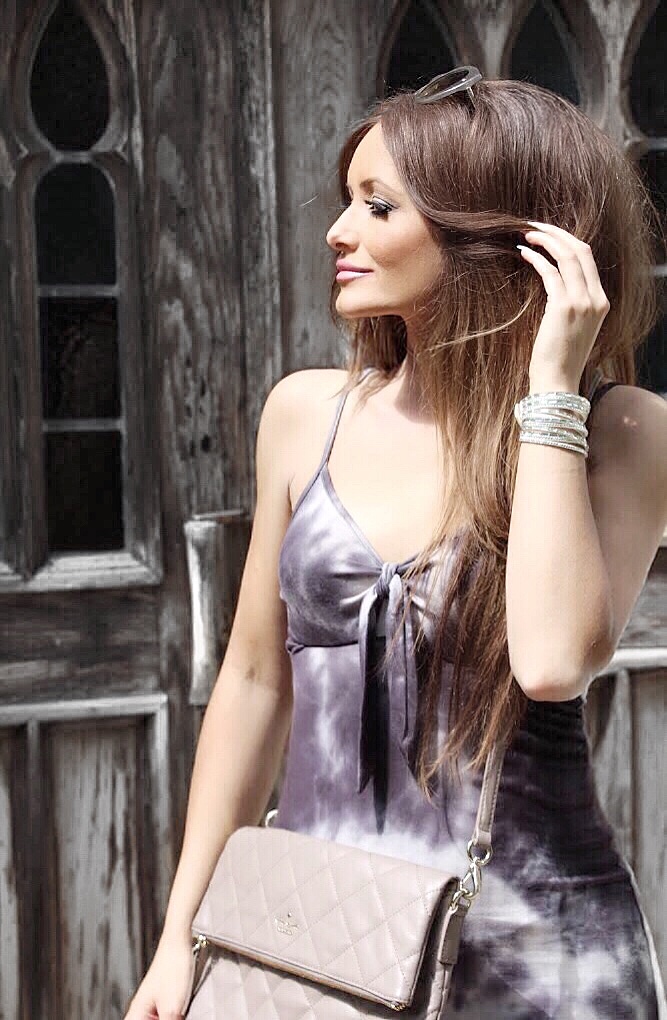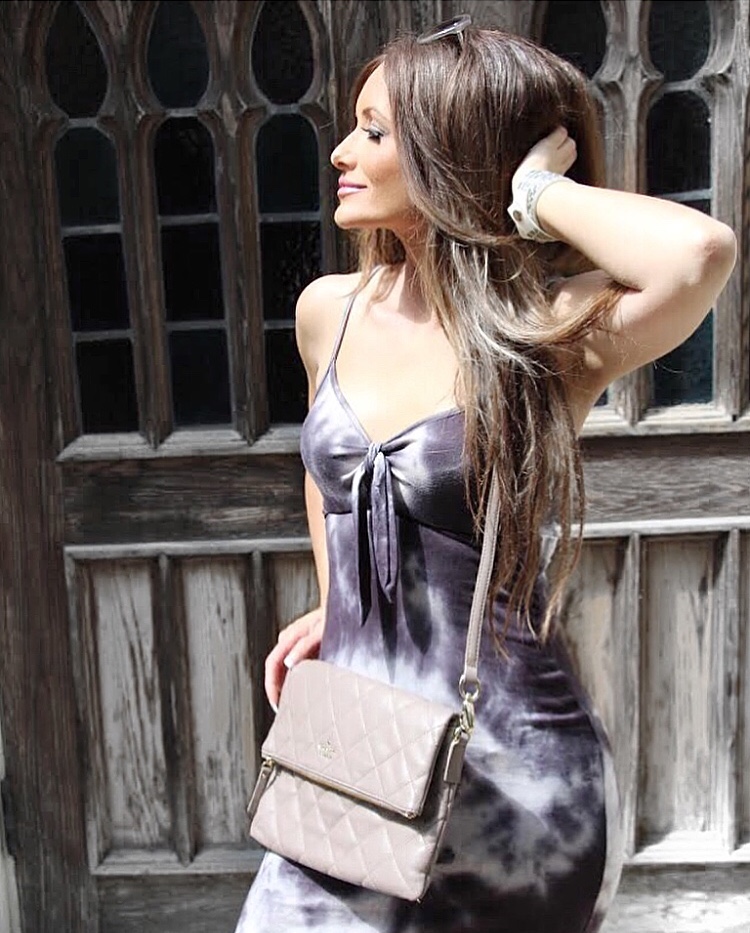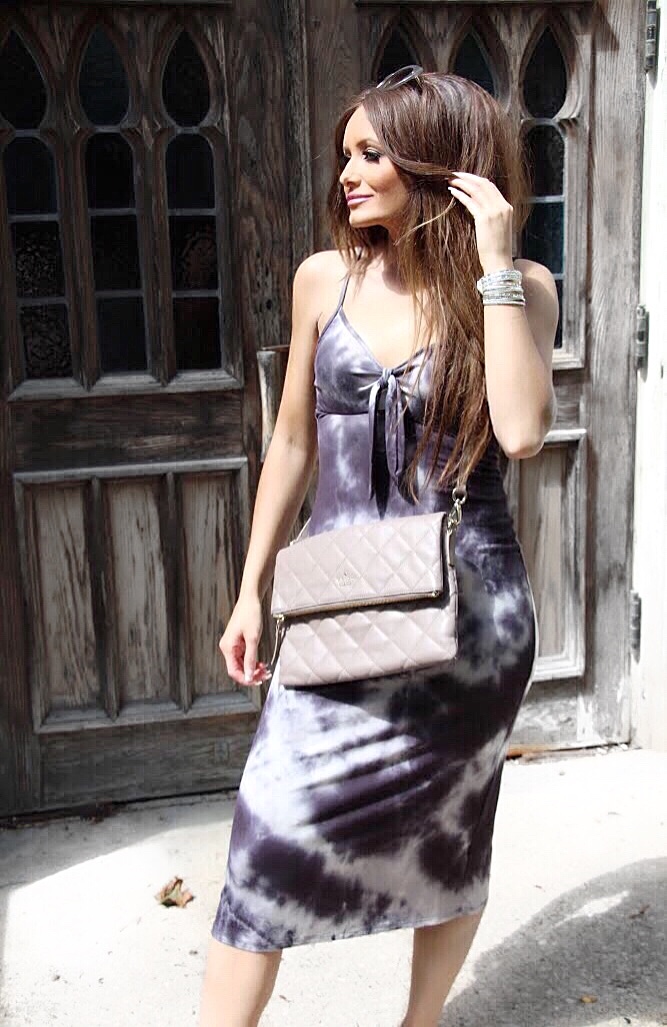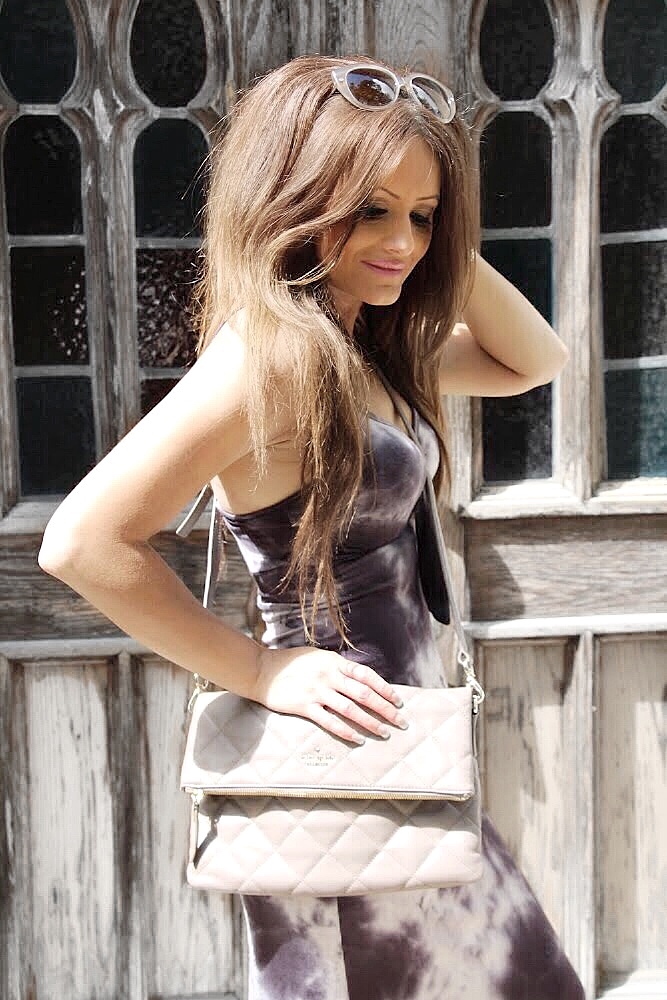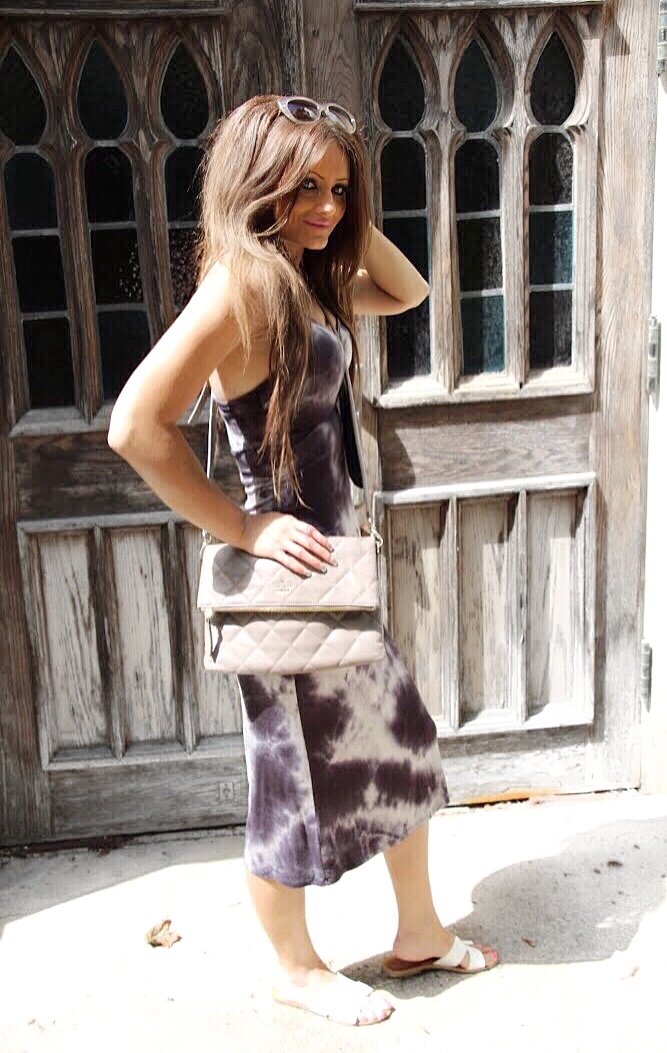 Dress: Rebel Sugar (similar here) & (similar here) & (similar here)
Flats: Rock & Candy by Zigi  (here) 
Purse: Kate Spade (here) & (here)
Bracelet: Boho Betty
Sunglasses: Kate Spade 
I think this is my final summer outfit that I'm posting. Sure feels like Fall is arriving in a few weeks! The days are shorter, the air is cooler the mornings are darker. This summer flew every year goes quicker.  So now that everything is back to normal and back to the grind…it sure felt good being off for two weeks and coming back to work feeling rejuvenated.
So I came across this cute tie-dye dress at Winners back in July and I loved it when I tried it on!  Loved the colours….. not too bright or rainbow looking. I remembered back in the 90's when I was in grade 5 I had these super cool tie-dye leggings that came with a matching sweatshirt! It was one of my fave outfits I wore to school! I think tie-dye is back…did it really leave? Probably not it just faded into the background ……fashion seems to go in a circle when it comes back it's updated. So here I am wearing tye dye.
This dress is super comfy to wear especially on extremely hot days and it looks great with flats! I am not too sure about wearing wedges with this type of dress due to the length.  You have to be careful with wearing wedges with certain dresses or skirts because it can give off a frumpy look. One of my fashion mistakes I've made in the past when I was in my 20's…so never again! Lol Also, you can throw in a denim jacket to wear with this type of dress which gives off a bit of an edgy vibe!
What is your opinion on wearing a long dress or midi dress with a pair of wedges? Did you have a fashion mistake that made you cringe?
Unfortunately this dress is not linkable with LIKEtoKNOW.it but l have found similar tie dye dresses in different styles.