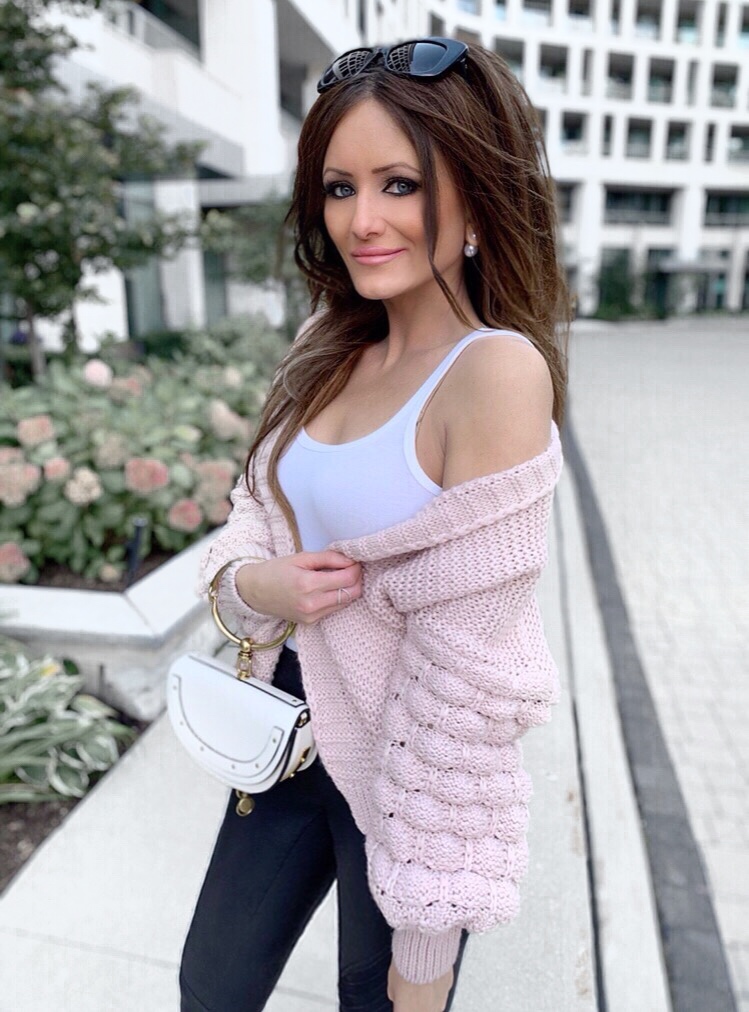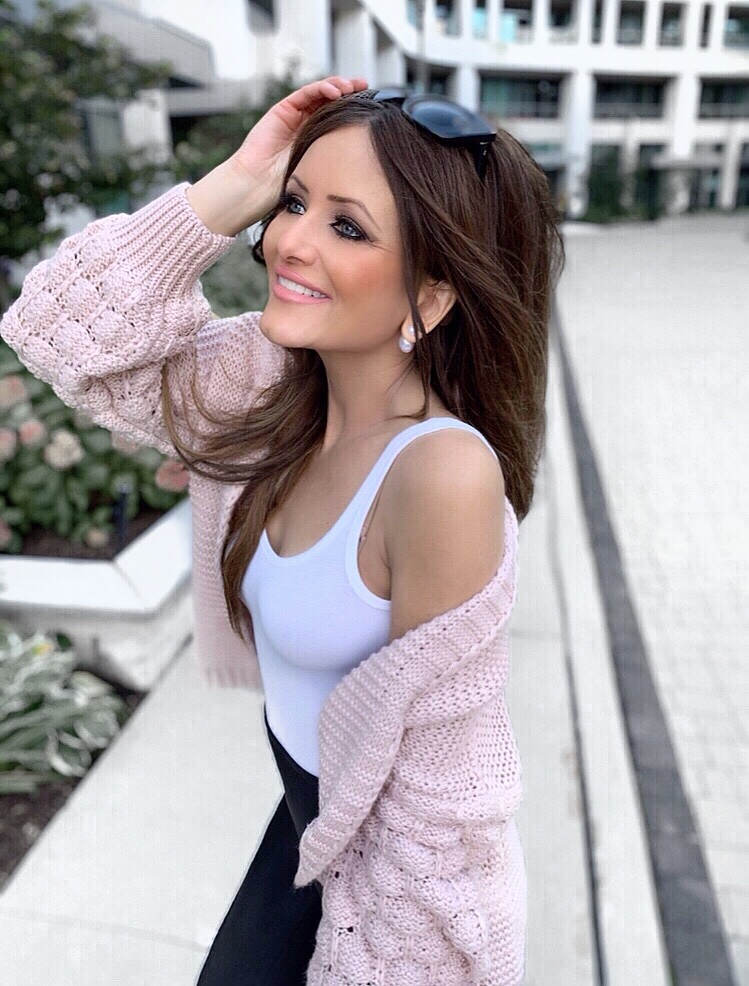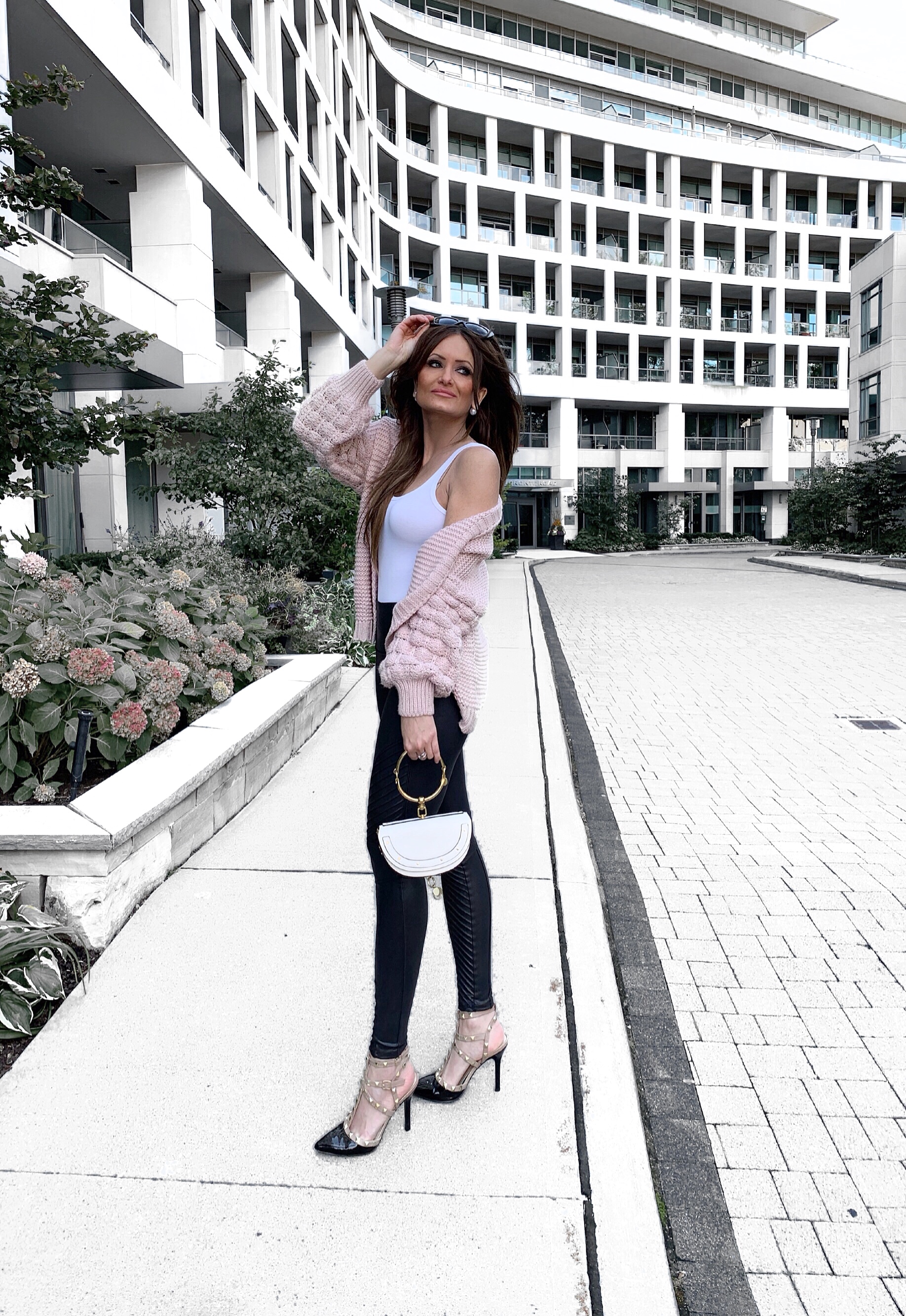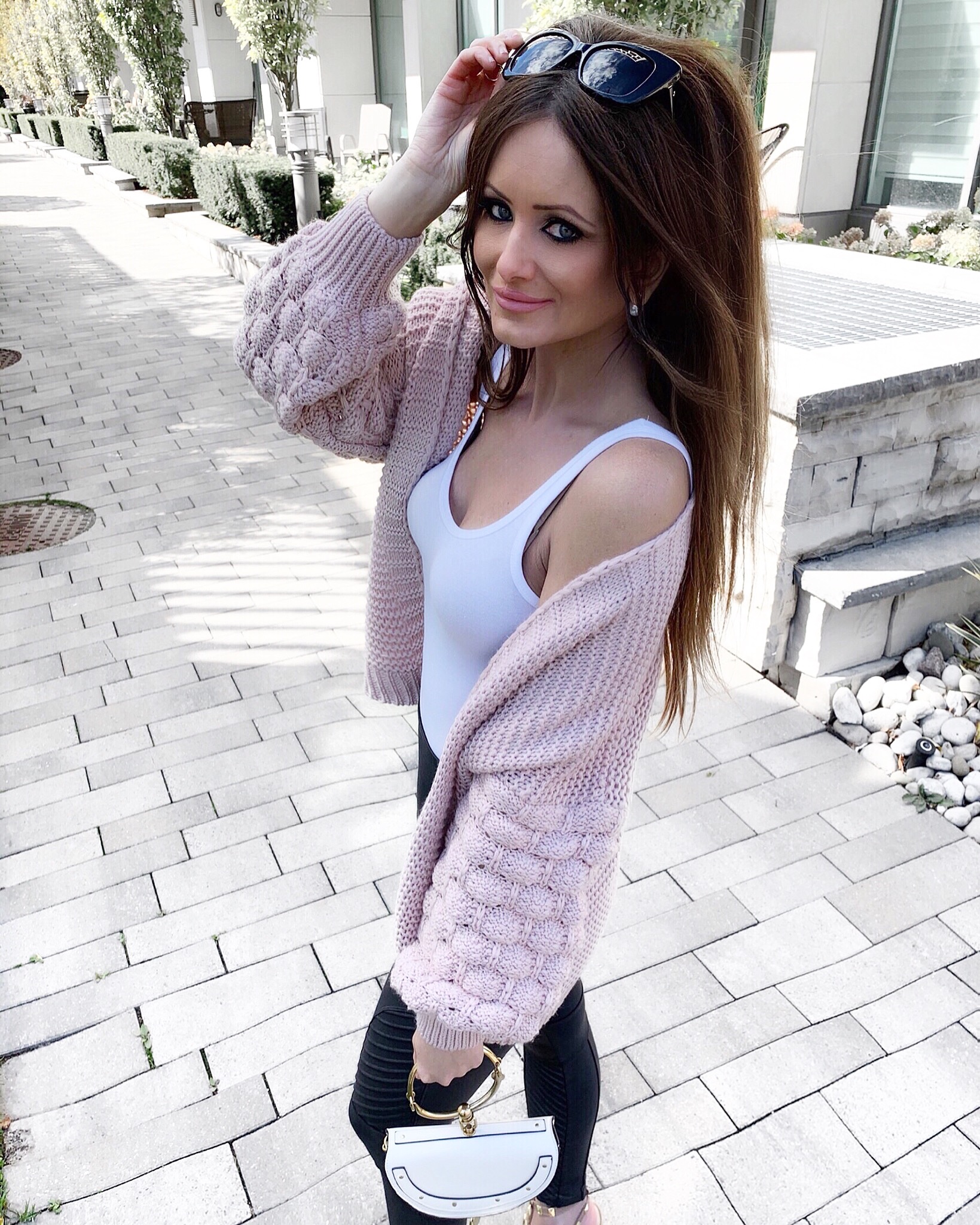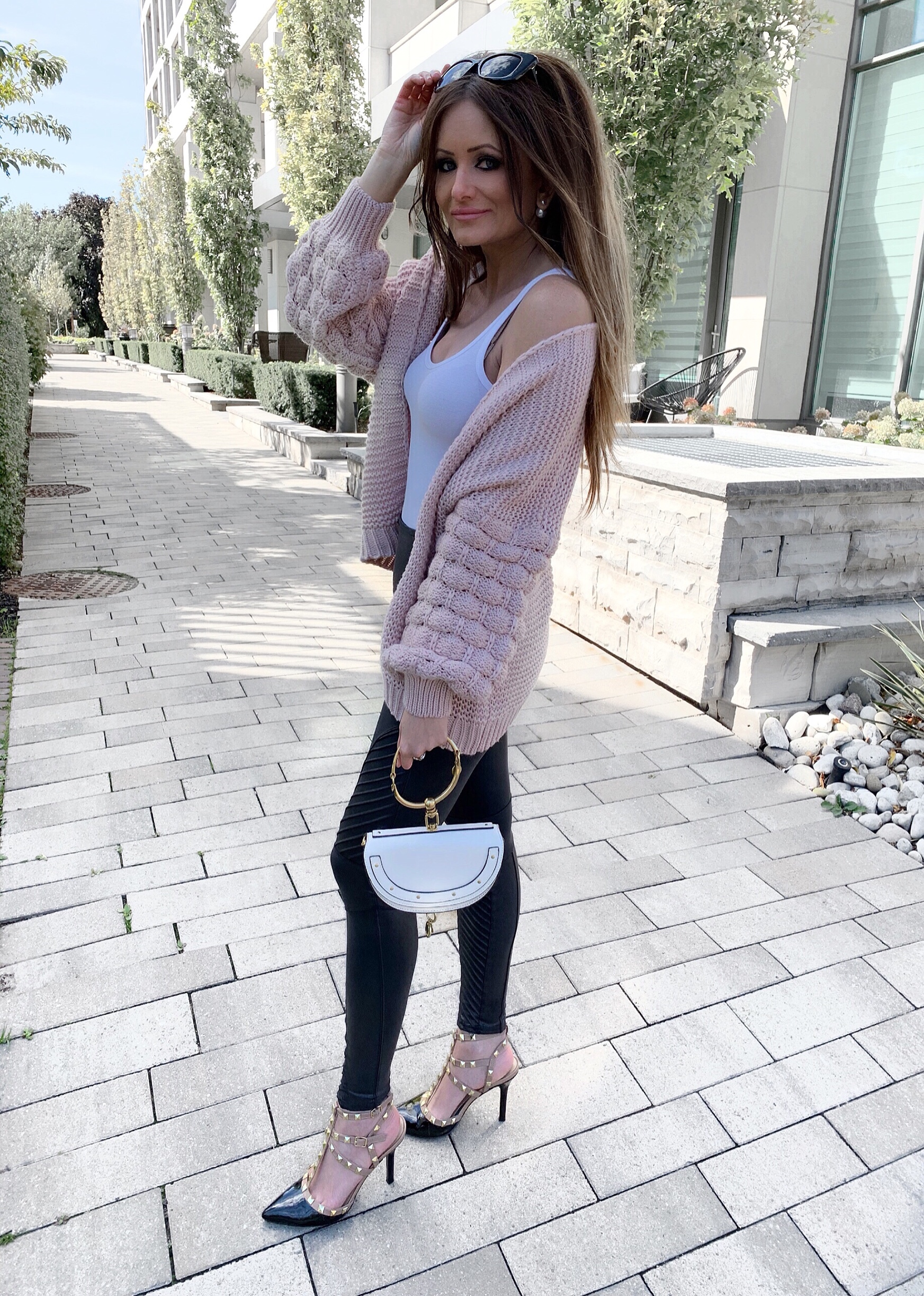 Cardigan: Mendocino (Similar here) 
Top: Winners
Leggings: Spanx (here)
Shoes: Sole Society (here)
Purse: Ali Express (here)
Sunglasses: Kate Spade (Similar here) 
So how's everyone's new year going so far? I find that January is the slowest month and it's getting too cold for me. I am back to my routine with eating healthier, getting more sleep and exercising to get leaner. It sure makes a difference and it has been helping with my anxiety and lowering my stress levels. I've been slowly following my to do list and goals that I want to do for myself since I don't like making New Year's resolutions because most of the time they tend to fail. I prefer to set goals and make lists!
I haven't really done many photoshoots lately now that it's so cold out and I'm taking a break from shopping for new clothes. So this year I want to mix and match what I have in my closet to do different looks to show others you don't need a lot of clothes or always have to get new clothes. It is a good way to save money and avoid breaking the bank. I only buy clothes that are on sale and rarely pay full price for something.
This chunky cardigan is super cozy and I just love the details on the sleeves. I chose this colour because I have many grey, black and cream sweaters. I thought this is such a good colour for a pop of colour in your outfit.  This type of cardigan is so popular and I started noticing it last year on Instagram but never got around to buying one. I love wearing it with a pair of leggings and with a tank top or spaghetti strap top. Perfect to wear for fall and winter as well…I prefer to wear it on chilly days but not so much in the winter time because it's hard to fit under a coat. So I usually wear lighter sweaters during the winter and only wear thick chunky sweaters during the fall when I don't have to wear a coat. It makes total sense to me and it would be too hot for me to wear thick sweaters along with my winter coat when they crank up the heat at stores and malls.
I've linked up the same style of cardigan like mine at LIKEtoKNOW.it It's such a cute style that makes your outfit stand out  and looks so cozy! They come in so many other colours as well.