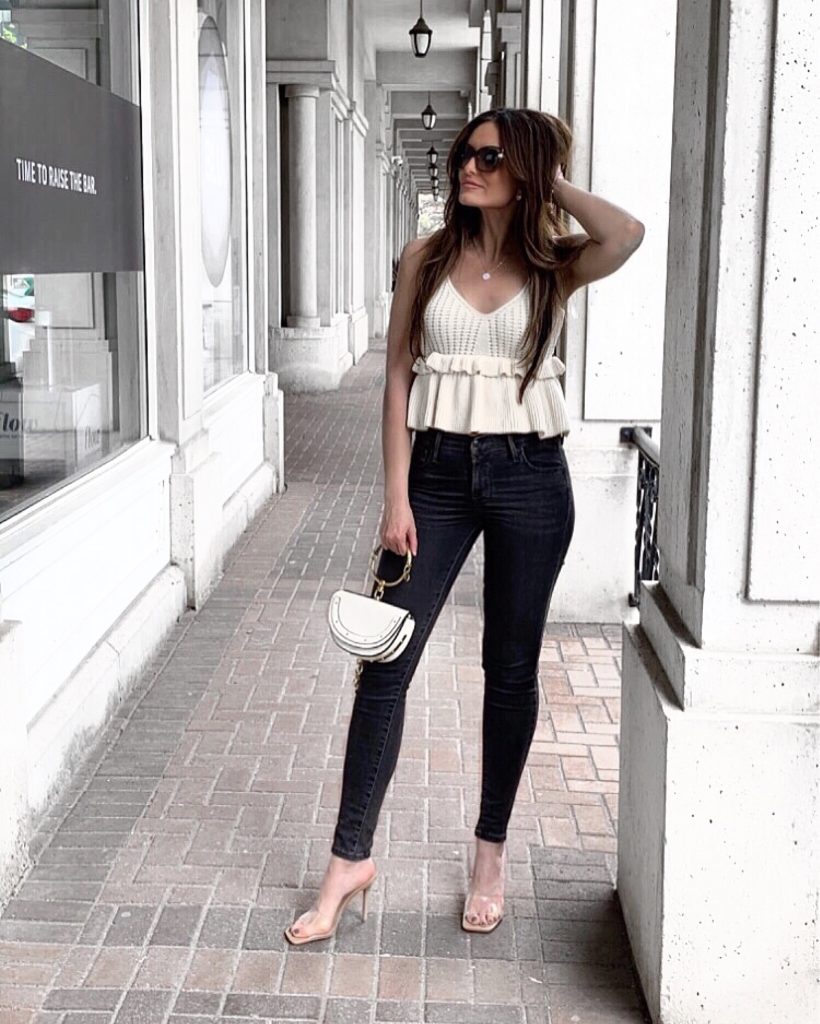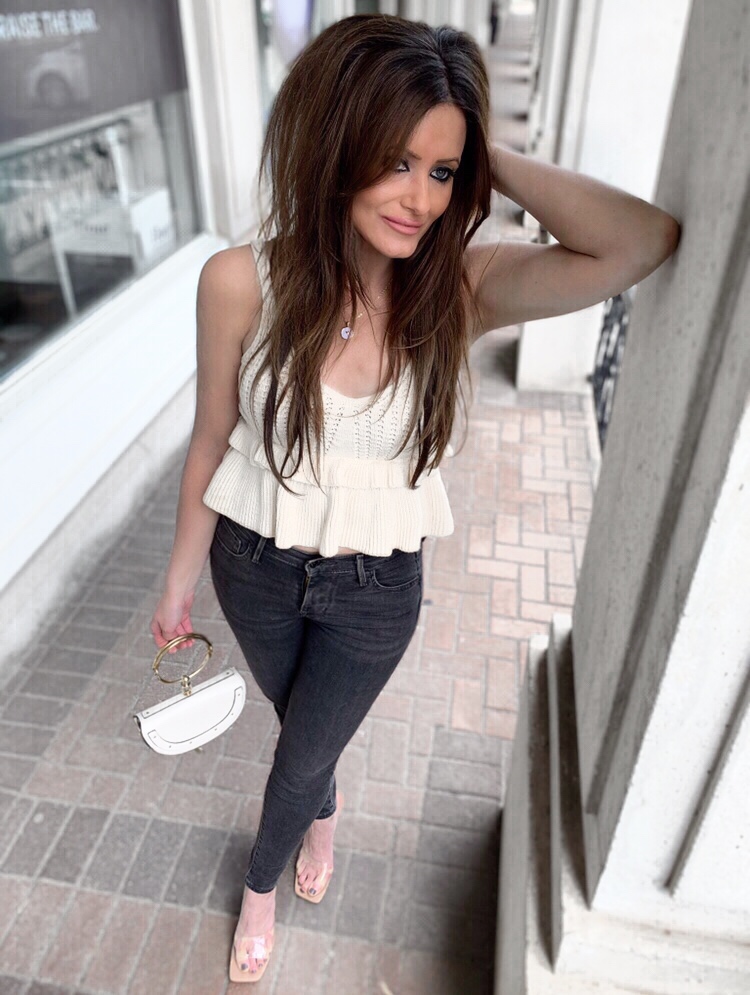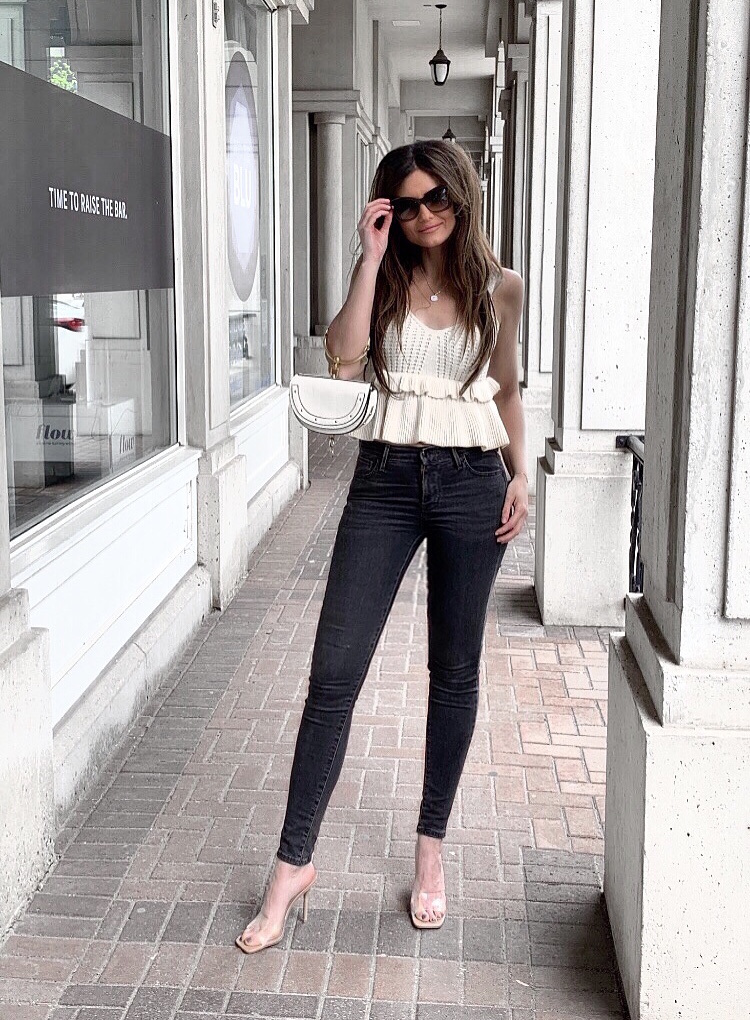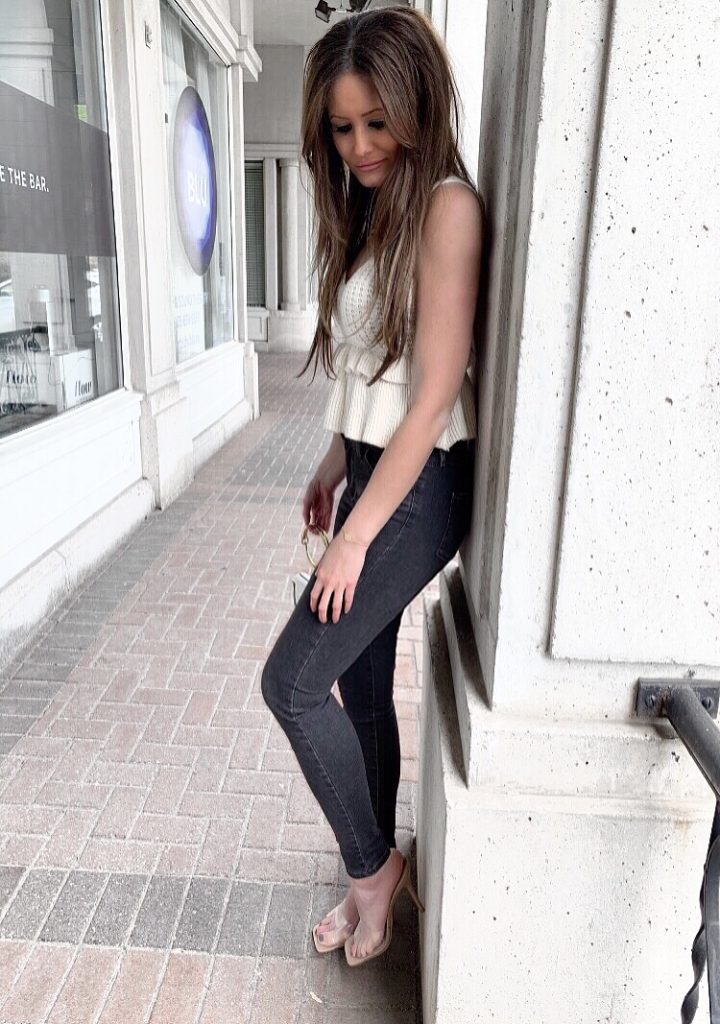 Top: Shein (here) & (here)
Jeans: Levi's (here)
Shoes: Steve Madden (here) & (here)
Sunglasses: Salvatore Ferragamo (here)
Purse: Ali Express
Necklace: The Styled Collection (here)
Heyyy friends! Hope you all are having a great week! It's my week off from working from home. I wanted to share with you my new knit crop peplum top (here) that I purchased from Shein a few months ago. It comes lavender (here) as well. This top is only like $16 and you can't go wrong with that price! I love how cute this style is and how it can be worn with a pair of jeans, high waisted leggings, shorts or a skirt. It's something l didn't have in my closet and it was a must have for me!
Lastly, these clear slip on heels (here) I purchased from Steve Madden a few months ago. They were $100 and on sale for $69 and I just had to buy them since I had my eye on these shoes since last year! I love how versatile these shoes are – they go with anything! These shoes were a must have for me because if I were to go away on a trip and wanted to bring something dressy for an evening out, I would be bringing these shoes instead of over packing a few pairs of heels with different colours. They feel comfortable on me and I am wearing a size 8 1/2 since they do run small. I ordered them online and I checked the sizing chart, measured my feet and luckily they fit perfect when I got them! Be sure to grab a pair if you are into that style and I've linked up a couple pairs on LIKEtoKNOW.it
That's about it for now until next time! ❤️