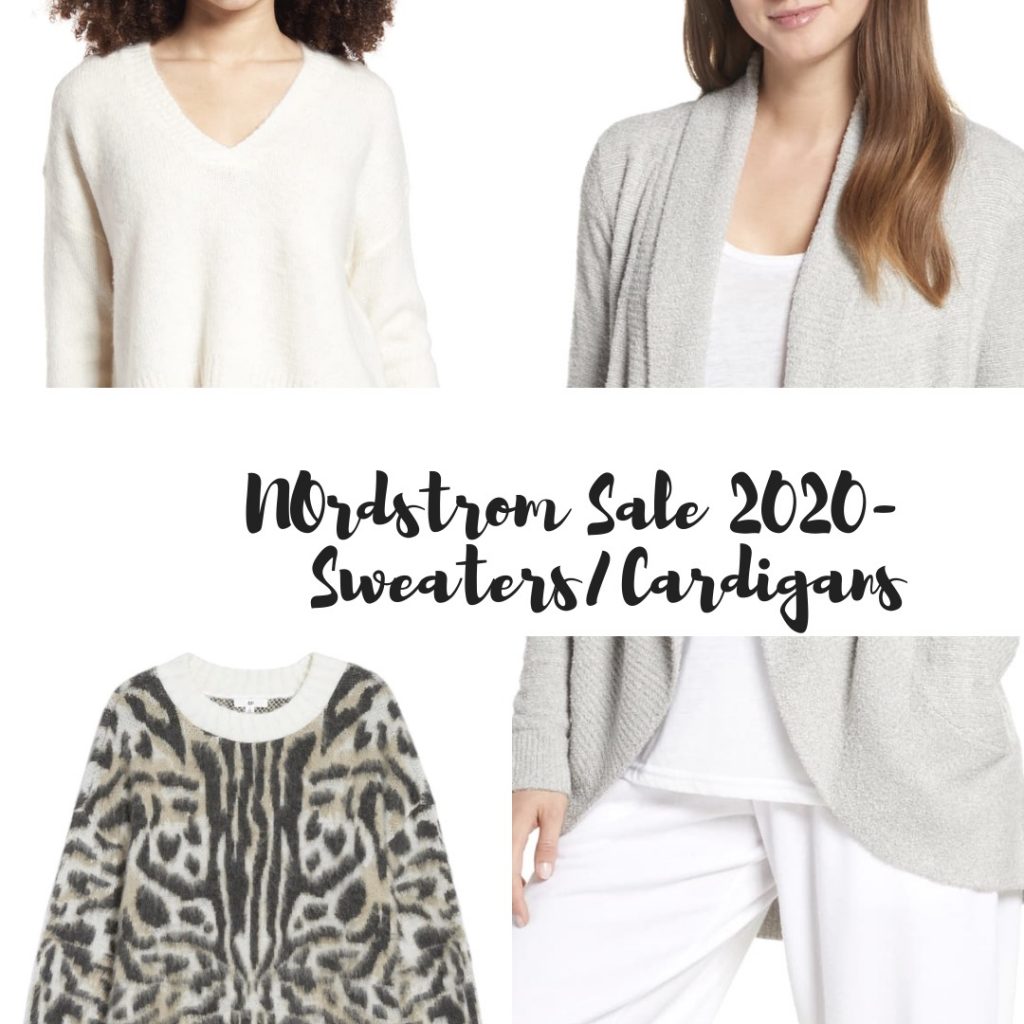 Hello again!
Just wanted to share with you the tops/sweaters/cardigans that are trending for Fall/Winter 2020 that I was browsing through and rounded up just for you to shop!
This Barefoot Dream Cardigan continues to be popular and I am just obsessed with it! I love the soft fabric and the cozy vibes to it. Plus, they have so many variety of colours….it's so hard to decide which colour to get.  Do I just get them all?? 🤔 This cardigan is selling fast!
THIS ONE here is trending like crazy and selling so quickly! Every year there is always a leopard print cardigan and they sell out so quick! I love this one because it looks so fierce and the fabric is soft! It is by the Barefoot Dream brand as well. I wish they would have more in stock but unfortunately they only restock when someone returns it. 🙁
I must say this crisscross sweater with the puff sleeves is so pretty and it looks so classy! It comes in different colours as well. It would be perfect for an office job with a pair of dress pants or a skirt. You can even wear this with a pair of jeans. It can be dressed  up or dress it down. 
This animal print sweater reminds me of what I have from Express and it would look great with a pair of faux leather leggings by Spanx brand or with a pair of skinny jeans. If you like the loose fitting sweater, be sure to grab this one!
I love this off shoulder sweater and always have loved off shoulder tops. I find it so sexy showing off your shoulders and this one comes in multiple colours as well. Knowing me I would go with the black! lol Black would be super HOT to wear tucked in with a pair of skinny jeans for a casual dinner date or a girl's get together!
Thank you for shopping with me by using my links at no extra cost to you. I only make a small commission from these retailers and it helps me to keep my blog running. Also it just helps you to shop quicker when you use my links and it directs you to the site for you to make a purchase quicker. Happy shopping and let me know if you have any questions! xo